A 2023 Variety article cited a CRG Global study that found 81% of mobile bettors wagered on the NFL in October 2022, significantly more than any other sport. That occurred during a time of year when the NBA (54%), MLB (44%), NCAA football (34%), and NHL (26%) seasons are also available for betting.
Football, specifically pro football, is king at the window during the season, but spring is a great time to capitalize on the value before the first pass is thrown.
In this piece, we'll highlight projected win totals across the league, recap last year's results, and provide our best bets for the 2023 NFL season.
Featured Offers for NFL Futures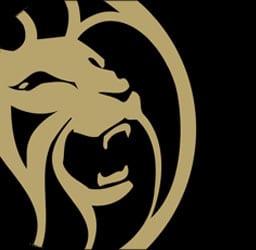 $1,000 First Bet Offer
Win or Get Bonus Bets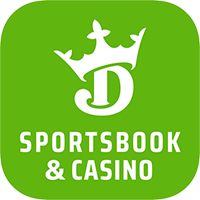 Bet $5, Get $150 in Bonus Bets
If Your Team Wins
21+ to Wager. Gambling Problem? Call 1-800-GAMBLER.
2023 NFL Season Win Totals
Latest Odds from DraftKings
SportsBook
| Team | Win Total |
| --- | --- |
| Arizona Cardinals | 5.5 |
| Atlanta Falcons | 7.5 |
| Baltimore Ravens | 8.5 |
| Buffalo Bills | 10.5 |
| Carolina Panthers | 7.5 |
| Chicago Bears | 7.5 |
| Cincinnati Bengals | 11.5 |
| Cleveland Browns | 9.5 |
| Dallas Cowboys | 9.5 |
| Denver Broncos | 8.5 |
| Detroit Lions | 9.5 |
| Green Bay Packers | 7.5 |
| Houston Texans | 5.5 |
| Indianapolis Colts | 6.5 |
| Jacksonville Jaguars | 10.5 |
| Kansas City Chiefs | 11.5 |
| LA Chargers | 9.5 |
| LA Rams | 7.5 |
| Las Vegas Raiders | 7.5 |
| Miami Dolphins | 9.5 |
| Minnesota Vikings | 8.5 |
| New England Patriots | 7.5 |
| New Orleans Saints | 9.5 |
| New York Giants | 8.5 |
| New York Jets | 9.5 |
| Philadelphia Eagles | 10.5 |
| Pittsburgh Steelers | 8.5 |
| Seattle Seahawks | 8.5 |
| San Francisco 49ers | 11.5 |
| Tampa Bay Bucs | 6.5 |
| Tennessee Titans | 7.5 |
| Washington Commanders | 7.5 |
Recapping the 2022 Season
Nine teams had preseason win totals of 10.5 or more in 2022, according to Pro Football Reference. Just three of those teams exceeded their projections, led by the Super Bowl champion Kansas City Chiefs. They finished 14-3 and surpassed their number in Week 15.
Buffalo eclipsed their total of 11.5 with a 13-4 record, and Dallas was the only NFC team to live up to lofty expectations, finishing the year 12-5. The worst underachiever in that top group was the Rams, who won just five games the season after lifting the Lombardi Trophy.
Three of the five teams to win 13+ games in 2022 did so while being projected for 9.5 victories. This group included the NFC Champion Philadelphia Eagles and division winners San Francisco and Minnesota.
Of the eight teams with a preseason win total of 6.5 or fewer, six of them cashed their overs, and two made the postseason. Jacksonville, Seattle, and Detroit all won nine games, with the Jaguars winning their second AFC South title since 2000 and the Seahawks edging out the Lions for the final playoff spot in the NFC Wild Card race.
2023 Projected Top Teams
Three teams currently have double-digit win total projections in the early spring. The leaders at 11.5 wins include Kansas City, San Francisco, and Cincinnati. All three are among the five in the NFL that have won 10+ games in the last two seasons.
The Chiefs have been in a tier of their own in that regard, and 2022 marked their eighth consecutive season with ten or more wins. Another three franchises are listed as 10.5-win teams for the 2023 season.
Philadelphia and Buffalo are no surprise in this group, but Jacksonville is a different story. They hardly resemble the team that went 3-14 in Trevor Lawrence's rookie season and are seeking back-to-back division titles for the first time since 1998-99.
2023 Contenders
Seven teams are projected to win 9.5 games this season; some with long-suffering fanbases are among them. Cleveland, Detroit, Miami, and the New York Jets look poised to compete in 2023. These teams are built around young talent and quarterbacks that give fans a reason to believe they can consistently score points against the best teams in the league, assuming Aaron Rodgers does end up signing with New York.
Unfortunately, these four franchises have never won ten or more games in the same season. The New Orleans Saints had their lowest win percentage in a season since 2005 last year, but the outlook for 2023 is brighter with Derek Carr signing as a free agent in the offseason.
Their talented skill position players include Alvin Kamara, Chris Olave, and, when healthy, Michael Thomas. They should benefit from more consistent play at the position. New Orleans has the highest win projection of any team in the NFC South, thanks to the retirement of Tom Brady.
Four playoff teams make up most of those, with a preseason win total of 8.5. Baltimore, Minnesota, Seattle, and the New York Giants have their work cut out for them to make a repeat appearance in the postseason tournament.
The Ravens are working through the ramifications of the franchise tag they placed on quarterback Lamar Jackson. The former MVP officially requested a trade in March, and his departure would severely impact Baltimore's ability to compete in a tough division.
Speaking of the AFC North, Pittsburgh is another team projected to win 8.5 games. The Steelers won six of their last seven to close out the 2022 season and missed out on a playoff berth due to a tiebreaker with Miami.
Teams with Work to Do in 2023
No team is being offered to win fewer than five games for the first time since 2018. Houston and Arizona share the dubious distinction of having the lowest total on the board, currently at 5.5 games. They own the second and third picks in the first round of the upcoming draft, respectively.
For more information on draft coverage and wagering options there, check out our articles on DraftKings Specials and updated NFL Draft odds.
The most popular number on the board is 7.5 wins. Last season, all three teams at this number went over their total, a group that consisted of the Steelers, Giants, and Commanders.
Nine teams, including Green Bay, New England, Tennessee, and the LA Rams, are jumbled in this bunch where oddsmakers aren't sure what to make of their chances this season. It may be time for the Jordan Love era to begin in Green Bay if Rodgers does depart, making the Packers an unknown commodity in 2023.
The Patriots, Titans, and Rams dealt with injuries and performance issues at quarterback last season, and so far, not much has changed on their depth charts this offseason.
Best Bets
It's never too early to start adding a few NFL Futures bets to our sports investment portfolio. After carefully analyzing each team's schedule, we settled on 3 best bets to fire on.
Kansas City Chiefs: OVER 11.5 Wins
Best Available Odds: +101 at Unibet
KC hasn't won fewer than 12 games in Patrick Mahomes' five seasons as a starter, and we're confident they won't experience the Super Bowl hangover. After the team's 2019 victory, they won 14 games and made a return trip to the big game, where they fell to Tom Brady's Buccaneers. This seems square, but don't overthink it. The Chiefs will win 12+ games in 2023 for the sixth straight season.
Cleveland Browns: UNDER 9.5 Wins
Best Available Odds: -130 at BetMGM
The Browns winning double-digit games in a division with the Bengals, Ravens, and Steelers is unrealistic. Cleveland also plays San Francisco, Jacksonville, Tennessee, Seattle, Denver, and the New York Jets outside their division. We'll pay to see if this team can overcome that schedule to win 10+ games in 2023.
Detroit Lions: UNDER 9.5 Wins
Best Available Odds: +115 at BetMGM
We love the story of Dan Campbell's gritty Lions team, but they are in for a different challenge in 2023. Detroit has to travel for road games in Kansas City, Dallas, Baltimore, New Orleans, and Los Angeles (Chargers) in addition to their demanding schedule in the NFC North. The Lions were a great story in 2022, but they face a 2nd-place schedule this season, and we'll take the under after reviewing their list of opponents.
NFL Season Win Totals FAQ
Want to learn more about betting on NFL season win totals? We'll teach you some of the pros and cons of betting on NFL Futures in this brief Q&A section. Best of luck!
What is the main advantage of betting on NFL season win totals?
Professional bettors attack NFL season win totals because they oftentimes offer a higher expected value percentage than single-game wagers. For example, playing a regular season win total with an EV percentage of +10% isn't uncommon. On the other hand, finding an NFL side or total with even a +5% edge is almost unheard of.
Are there any negatives to wagering on NFL season win totals?
The only major negative to betting on NFL season win totals, or any futures market, is that it ties up that portion of your bankroll for the entire season. You may place your bet in August, but you won't know if it wins or not until January.
What's a good strategy for betting on NFL season win totals?
A solid plan of attack is to go through each team's schedule and compare each game to your power ratings. For example, if your power ratings say that Dallas will be favored in 11 games next season, you may want to consider betting them to go Over 9.5 season wins.
How much of my bankroll should I allocate to NFL Futures?
That answer will be different for everybody. Most of our staff recommends spending no more than 15 to 20% of your bankroll on futures. However, that isn't a hard and fast rule.
What's another positive aspect of betting season win totals?
We like betting on NFL season win totals because it keeps you in action for the entire season. It's nice having a team (or teams) to root for or against for 4 straight months.