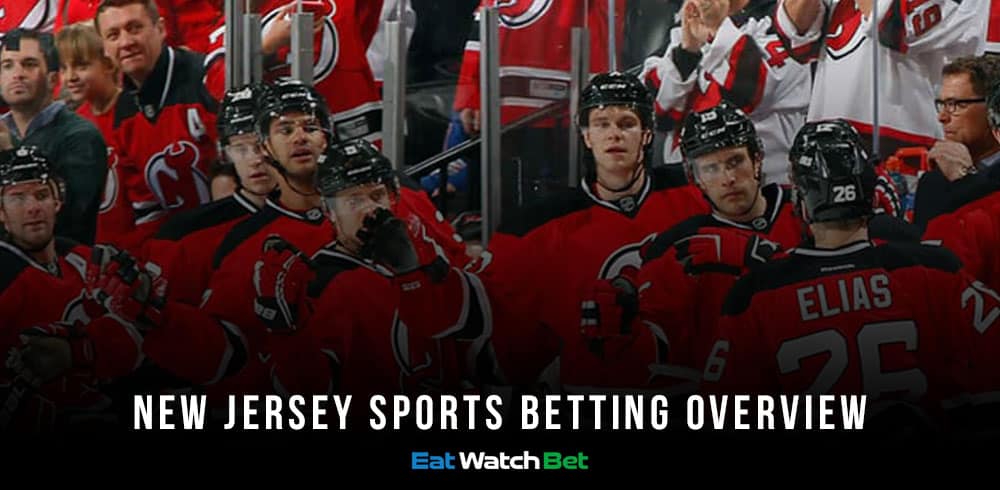 New Jersey Sports Betting Overview
New Jersey led the charge to legalize sports betting in the United States, becoming the first state outside of Nevada to offer legal sports betting in May of 2018. Today, the state remains the largest betting market in the US while posting massive year-over-year gains.
Total revenue for online sportsbooks came in at $398 million for 2020 which was nearly $100 million higher than the total revenue in 2019. Nearly all (92%) of New Jersey's total handle came from online and mobile betting.
This article acts as your guide to all things New Jersey sports betting. We will cover the sportsbooks currently operating in the state, the latest sports betting news from the state, and a breakdown of the top promotions available to NJ residents.
New Jersey Sports Betting Law and Regulations
As a sports bettor in New Jersey, there are a few regulations you need to be aware of. The first is that the legal betting age in New Jersey is 21. You will need to verify you are 21, with a photo ID, in order to be eligible to deposit or withdraw funds from any licensed sportsbook.
Additionally, bettors must be geolocated within the state boundaries of New Jersey. This does not mean that you have to be an NJ resident to place a bet, but it does mean that you must be in the state when you place any wager.
The last item of note is regarding betting on college sports. While you can wager on any college athletic event in New Jersey, sportsbooks are not allowed to accept wagers on any of New Jersey's college teams, the most notable of which is Rutgers University.
From an operator's standpoint, the state has a flat-rate 13% tax rate on all online sports betting revenue. For brick-and-mortar sportsbooks, that tax rate is set to 8.5% with an additional 1.25% tax set aside to market Atlantic City.
Current New Jersey Sportsbook Options
There are currently 17 online and mobile sportsbooks available in New Jersey. Every online sportsbook is required to partner with one of the state's licensed casinos. The table below lists all of the online sportsbooks operating in the state and their casino partner.
This list is current as of January 2022 and we will continue to add additional books as they earn their New Jersey sports betting licenses. Look out for an expected launch of TwinSpires sportsbook this month!
| Online Book | Casino Partner | Launch Date |
| --- | --- | --- |
| 888 Sport | Caesars Entertainment | September 2018 |
| Bet365 | Hard Rock | August 2019 |
| TwinSpires | Golden Nugget | February 2019 |
| BetMGM Sportsbook | Borgata | September 2019 |
| Borgata Sportsbook | Borgata | May 2019 |
| Caesars | Caesars Entertainment | July 2018 |
| DraftKings | Resorts Digital | June 2018 |
| FanDuel | The Meadowlands | June 2018 |
| Fox Bet NJ | Resorts Digital | August 2019 |
| Golden Nugget | Golden Nugget | February 2019 |
| Hard Rock | Hard Rock | January 2019 |
| SugarHouse | Monmouth Park | December 2018 |
| PointsBet | The Meadowlands | January 2019 |
| Resorts Sportsbook | Resorts Digital | February 2019 |
| Tipico Sportsbook | Ocean Casino | December 2020 |
| Unibet | Hard Rock | September 2019 |
| Caesars | Ocean/Mounmouth Park | June 2018 |
| WynnBET | Caesars Entertainment | July 2020 |
Latest New Jersey Sports Betting News
New Jersey Kicks Off 2021 with Record January - For the third straight month, the total handle in New Jersey topped $900 billion. The total handle for January was up 54% year-over-year and puts the state on track to once again shatter total handle records set in 2020.
Total New Jersey Betting Handle Tops $6 Billion - The total sports betting handle in New Jersey topped $5 billion for 2020. This includes just under $1 billion in November and again in December, and crushed the $458 billion handle the state saw in 2019.
Online Casinos Post Record Revenue in New Jersey for 2020 - Online sports betting was not the only market to see exponential growth in NJ in 2020 as online casinos saw greater than 50% growth. Casinos not only saw over $500 million in handle for the year but over $100 million in the month of November indicating 2021 could be a huge year for online casino and poker operators.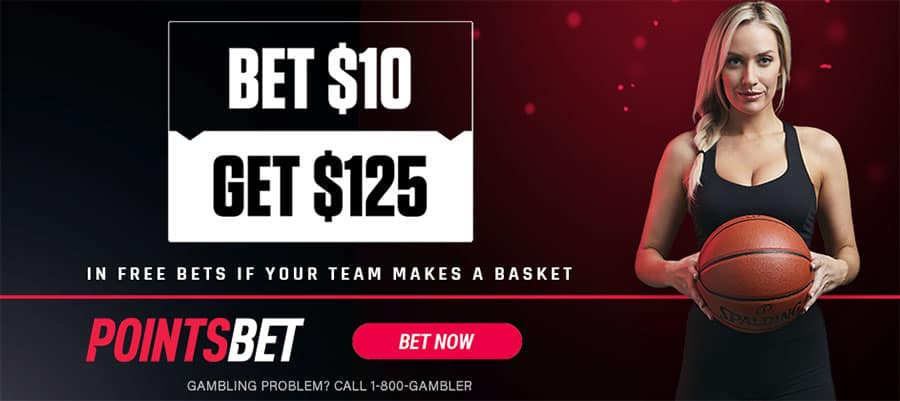 Current Sportsbook Promotions in New Jersey
New Jersey sports bettors have several types of new player promotions available this June. These offers include deposit bonuses, free bets, and risk-free bets. The industry-standard deposit bonus in New Jersey will match your initial deposit, typically up to $500. Free bet and risk-free bet offers cap at $500 at most sportsbooks.
While many of the available offers are similar, not all of these promotions have the same terms and conditions attached to them. With that in mind, our staff picks through these offers to determine which are the most player-friendly offers available in the state today.
It is important to review the terms and conditions for any offer prior to registering. For instance, a deposit bonus with DraftKings has a 20x rollover requirement, while a deposit bonus with SugarHouse has a 2x rollover requirement. So, a $100 bonus on DraftKings would require $2,000 in wagers before you get your full bonus, while a $100 bonus on SugarHouse would require just $200 in wagers.
Our favorite sportsbook offers for New Jersey this June include two new promotions for the 2021 NBA Playoffs. Each bonus offers you a massive odds boost on any game throughout the NBA Finals and can also be applied to any 2021 Olympics wager.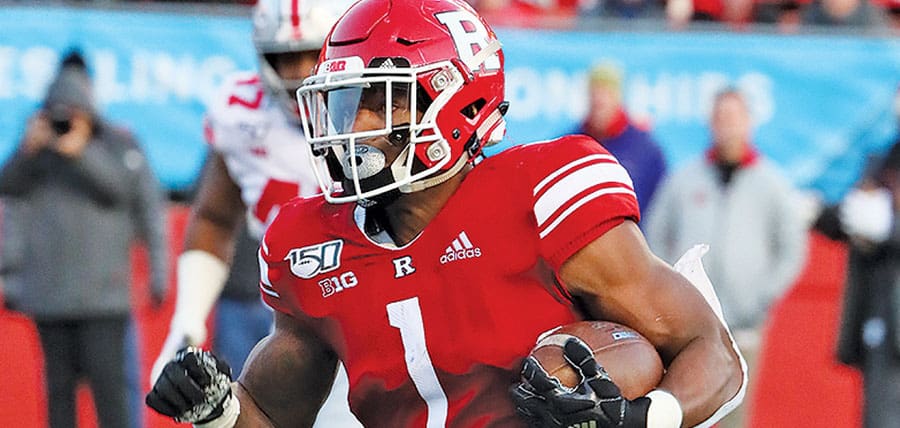 New Jersey SportsBook FAQs
New Jersey has been the largest sports betting market in the US by total handle for each of the past six months. It has been quite the feat for NJ to surpass Nevada as the sports betting capital of the US.
More bettors are wagering more money in New Jersey than any market in the US. This sudden burst in popularity has resulted in a surge of first-time bettors. These new players need to familiarize themselves with how sports betting in NJ works and the FAQs below help to do just that.
Is sports betting legal in New Jersey?
Yes, New Jersey has offered legal sports betting for over two years. In fact, the 2021 NFL season will the fourth NFL season that NJ residents could legally bet on. The New Jersey betting handle surpassed Nevada's in late 2020 and has maintained that lead ever since.
Is mobile betting legal in New Jersey?
Yes, New Jersey was the first US state to allow mobile sports betting following the Supreme Court decision to strike down PASPA in full. The first mobile bets were placed in NJ in late 2018, and today it is the largest mobile sports betting market in the United States.
What is the minimum age to bet on sports in NJ?
The minimum age to bet on sports in New Jersey is 21.
How many sportsbooks operate in New Jersey?
There are nearly 20 sportsbook apps currently available in New Jersey. Every major sports betting operator in the US has a NJ product available. This includes major players like FanDuel, DraftKings, Caesars, PointsBet, SugarHouse, and more. 
What fees are NJ sportsbooks subject to?
The fees sportsbooks are required to pay in order to obtain a license in New Jersey are fairly standard for the US sports betting market. They include a $750,000 total licensing fee, a 8.5% tax rate on in-person betting revenue, and a 13% tax on all online betting revenue.
What sports are available to bet on in NJ?
New Jersey bettors can wager on all major professional and college sporting events. The only exception is in-state collegiate teams. It is illegal to bet on any of the colleges or Universities located within NJ state lines. It is also illegal to wager on elections.
What is the best sportsbook currently available in New Jersey?
There is no shortage of great sportsbooks and sports betting apps to choose from in New Jersey. Every app in the market offers a wide variety of sports, futures, player props, and more. For us, the 'best sportsbook' distinction comes down to three factors: quality of product, quality of odds and juice, and new player bonus offers. Our favorite apps for 2022? DraftKings, PointsBet, and BetMGM. All three offer industry-leading promotions, reduced juice, and competitive odds.
Is DFS Legal in New Jersey?
Yes, Daily Fantasy Sports is legal in New Jersey and, with an operator-friendly structure, there is no shortage of DFS apps for NJ sports fans to choose from. Check out our picks for the best DFS apps for 2022.