NBA Championship Odds for the 2023 Season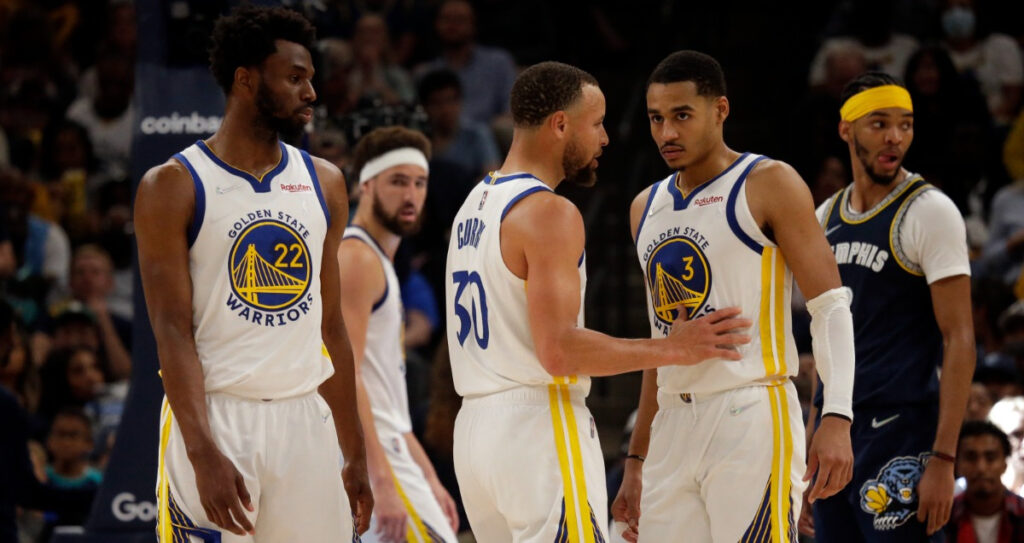 21+ to wager. Please Gamble Responsibly. Call 1-800-NEXT-STEP (AZ), 1-800-522-4700 (KS, NV), 1-800-BETS-OFF (IA), 1-800-270-7117 for confidential help (MI). Gambling problem? Call 1-800-GAMBLER (CO, DC, IL, IN, LA, MD, MS, NJ, OH, PA, TN, VA, WV, WY). Call 877-8-HOPENY or text HOPENY (467369) (NY) Call 1-800-327-5050 (MA).
With the All-Star break just under 2 weeks away, it's great to reflect on and review how the NBA season is going. The top twelve favorites to win the NBA title entering the season have had some changes made to their odds.
These changes at the midseason mark are due to injuries, not meeting expectations, or perhaps just being overvalued entering the year in the first place. Let's take a quick look at how those odds have shifted as of March 10.
Featured Sportsbooks to Bet NBA Futures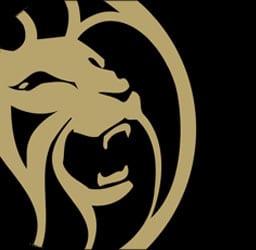 $1,000 First Bet Offer
Use Promo Code: EWBET1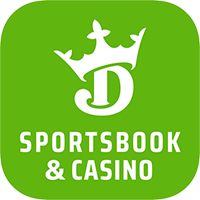 Bet $5, Get $200 Free
Win or Lose
Here's a quick look at the current odds from BetMGM Sportsbook as of March 10:
Current NBA Championship Betting Odds
Latest Odds from BetMGM SportsBook
| Team | Odds |
| --- | --- |
| Boston Celtics | +325 |
| Milwaukee Bucks | +325 |
| Denver Nuggets | +600 |
| Phoenix Suns | +600 |
| Golden State Warriors | +1200 |
| Philadelphia 76ers | +1300 |
| LA Clippers | +1600 |
| Memphis Grizzlies | +1600 |
| Dallas Mavericks | +2000 |
| Cleveland Cavs | +3000 |
| LA Lakers | +3500 |
| Miami Heat | +6600 |
Just four of those 12 teams have maintained or improved upon their chances to win the 2022-23 NBA Championship, according to oddsmakers, with the Suns, Mavericks, Lakers, and Heat seeing substantial downgrades at sports books. On the flip side, a few teams have outplayed expectations and shot up the odds sheet after a strong start to the season.
Which Teams Have Made the Biggest Leaps Forward?
Cleveland began the year as 100/1 long shots and now sits in the 5-seed of the East with a 28-18 record. Their title odds have leaped to +1800 as a result. Donovan Mitchell has been an absolute beast so far!
New Orleans is also +1800 after beginning the year at +4000, following the resurgence of Zion Williamson paired with the steady play of CJ McCollum. That's a 1-2 punch that can do some damage in the playoffs if they can both stay healthy.
Finally, the Sacramento Kings have become somewhat of a fan favorite after starting 25-18 and are currently tied with New Orleans for the 3-seed in the West. The Kings are averaging a league-best 119.9 points per game, and their odds to win the Larry O'Brien trophy have shot up from 500/1 up to +6000 in mid-January.
Celtics Are Off to a Fast Start
The Boston Celtics are now favored by a reasonable margin to raise their first banner since 2008. Their path will need to go through teams like Brooklyn, Milwaukee, and potentially Philadelphia in the Eastern Conference, but they are playing better than the team that went to the NBA Finals last summer.
Jayson Tatum has been playing lights out in all areas, which is a big reason why we've put a few shekels on him to win the MVP Award. Look out for these guys if Tatum and Jaylen Brown keep their current forms.
Brooklyn has won 25 of 37 games since letting go of Steve Nash. The Nets won 12 straight games from December 7 to January 2 and look like the group everyone thought they'd be before several speed bumps since signing Kevin Durant and Kyrie Irving in recent years.
Best Bet to Win NBA Title: Golden State Warriors +1000 (DraftKings)
Memphis and Denver have emerged as the primary challengers to the defending champions, but Golden State currently sits 10 games out of first place in the West and has a losing record through 45 games of the season.
The Warriors had won five in a row through January 2 before dropping five of their next seven, including losses to Detroit, Orlando, Phoenix, and Chicago. Fans in the Bay Area are starting to become concerned.
Looking ahead to the rest of the season, there's the expectation that the Warriors will find their footing and begin to gain ground in a bunched-up Western Conference. Despite being 10 games out of first, the Dubs are just four games behind Sacramento and New Orleans for the 3-seed, though Denver and Memphis are much farther ahead.
It remains to be seen if those teams will be able to sustain their strong first halves, especially come playoff time. If you're a Warriors believer, it may be time to start buying up some Golden State futures while they're discounted.
We'll check in again around the All-Star break to see how the standings have changed, which teams may be more or less impacted by injury, and who looks to be the contenders and pretenders in the NBA this season.
March 10, 2023 Odds Update
Our Warriors' best bet from early February has not aged well. They are the 6-seed in the West and have clung to a .500 record this season on the strength of a 27-7 mark at home. Golden State is a staggering 7-26 on the road, tied with Detroit for 28th in the NBA.
Despite that abysmal road record, the Dubs are still among the top six teams to win the championship, according to sportsbooks.
Kevin Durant's trade to Phoenix sparked the most notable change to the championship odds. The Suns have risen to the 4-seed in the West after four straight wins since Durant's debut.
The future Hall of Famer will miss 2-3 weeks after tweaking his ankle in warmups on March 8 but should be healthy for their playoff push. Phoenix is now the favorite in the Western Conference ahead of Denver.
The Celtics and Bucks are in a wrestling match for the top seed in the East and top billing in the eyes of oddsmakers. Milwaukee is 2.5 games clear of Boston since winning nine of ten, but the Celtics are still favored to win the title.
With off-the-court issues for Memphis Grizzlies' star Ja Morant impacting the team's hopes, it looks like the top four teams are all but set in this year's NBA title chase.
Past Winners of NBA Title
Ready to learn more about the history of the NBA title? We've put in the research to bring you the most commonly asked questions and answers.
This section may help you win trivia night at your favorite sports bar or restaurant. Here's a list of all of the NBA champions from 2000 to current. As you can see, the Lakers, Spurs, and Warriors have dominated since the turn of the century.
| Year | Winner |
| --- | --- |
| 2000 | Los Angeles Lakers |
| 2001 | Los Angeles Lakers |
| 2002 | Los Angeles Lakers |
| 2003 | San Antonio Spurs |
| 2004 | Detroit Pistons |
| 2005 | San Antonio Spurs |
| 2006 | Miami Heat |
| 2007 | San Antonio Spurs |
| 2008 | Boston Celtics |
| 2009 | Los Angeles Lakers |
| 2010 | Los Angeles Lakers |
| 2011 | Dallas Mavericks |
| 2012 | Miami Heat |
| 2013 | Miami Heat |
| 2014 | San Antonio Spurs |
| 2015 | Golden State Warriors |
| 2016 | Cleveland Cavaliers |
| 2017 | Golden State Warriors |
| 2018 | Golden State Warriors |
| 2019 | Toronto Raptors |
| 2020 | Los Angeles Lakers |
| 2021 | Milwaukee Bucks |
| 2022 | Golden State Warriors |
NBA Title FAQs
To further increase your knowledge of the NBA, we've put together the following list of the most commonly asked questions and answers about the NBA championship.
Got a question you'd like us to answer in this section. Reach out to us via email at [email protected] or on Twitter @EatWatchBet.
What team has won the most NBA championships?
The Boston Celtics have won the most NBA championships with 17 titles. The Los Angeles Lakers are close behind with 16 championships.
Which player has won the most NBA Finals MVP awards?
Michael Jordan has won the most NBA Finals MVP awards, with six in his career.
What is the NBA championship trophy called?
The NBA championship trophy is called the Larry O'Brien Championship Trophy.
Have the NBA Finals always been a 7-game series?
No, the NBA Finals have not always been a 7-game series. The format of the NBA Finals has changed several times throughout the history of the league. Prior to the 1984-85 season, the NBA Finals were played as a best-of-seven series. However, from 1947 to 1957, the Finals was a best-of-five series, and in some instances, it was a best-of-three series. Since the 1984-85 season, the NBA Finals have been a best-of-seven series.
Who has scored the most points in NBA Finals history?
The player with the most points scored in NBA Finals history is Michael Jordan, who scored 1,176 points in 35 Finals games during his career.