Online sports betting became legal on July 1, 2022 and sports betting launched in Kansas on September 1, 2022.
Sportsbooks are aggressively trying to sign up new customers, and the aggressive promotions should continue the entire NFL season.
Here are some of the fast facts about sports betting in Kansas.
| | |
| --- | --- |
| ✅ Launch Date | September 1, 2022 |
| 📅 Legal Betting Age | 21 |
| 🏬 Number of Retail Sportsbooks | 5 |
| 📱 Number of Mobile Sportsbooks | 6 |
| 💰 Total Kansas Handle (2022) | $719 Million |
| 📈 Total Kansas Handle (All-Time) | $1.6 Billion |
| 💸 Largest Sportsbook Handle | DraftKings |
Latest Kansas Sports Betting Headlines
Current legal status of Kansas sports betting: Legal as of September 1, 2022. You can now place your bets at several retail sportsbooks and sports betting websites and apps!
Kansas Sports Betting Handle Eclipses $719 Million
The Sunflower State's handle for 2022 may not sound that impressive, but keep in mind they only had 4 months of legal sports betting. Even with the short sample, Kansas brought in over $76.5 million in gross revenue. It'll be interesting to see what a full year's worth of betting will look like in 2023.
Kansas Takes in $957 Million in Handle Through June 2023
Sports betting has really taken off in Kansas since last September's launch. Through only 6 months of 2023, the state has brought in more than $66 million in gross revenue. That's pretty impressive!
DraftKings and FanDuel Battle It Out for Top Sportsbook in Kansas
FanDuel and DraftKings are the 2 largest conglomerates of the sports betting industry, and things are no different in Kansas. The 2 companies combine to have nearly 70% of the market share in Kansas.
What Sportsbooks are Available in Kansas?
We have known what sportsbooks would launch in Kansas for some time, as licenses were issued months ago. It should come as little-to-no surprise to betting enthusiasts that the 6 biggest names in the industry are already up and running in the Sunflower State.
Here are the top sports betting sites in Kansas—
FanDuel Sportsbook has the second-largest reach and largest total handle amongst all US sportsbooks. Because of this, FanDuel will definitely have a presence in the state of Kansas. They also already have a partnership with Boyd Gaming, who owns one of the largest casinos in the state, Kansas Star Casino. Not only will bettors be able to wager using the FanDuel app, but the company opened their sportsbook at the Kansas Star Casino!
Since Kansas sports betting launched, folks in the state can now enjoy a Bet $5, Get $100 deal.
DraftKings Sportsbook is another one of the heavy hitters in the US sports betting industry. They have a phenomenal app and are constantly offering lucrative bonuses for new players. DraftKings struck a deal with Boot Hill Casino in Dodge City to run an online and retail sportsbook for them. Kansas sports bettors will love all of the prop options that DraftKings offers each day. Since DraftKings struck a deal with Boot Hill Casino & Resort they've opened up a retail sportsbook in their Dodge City, KS location.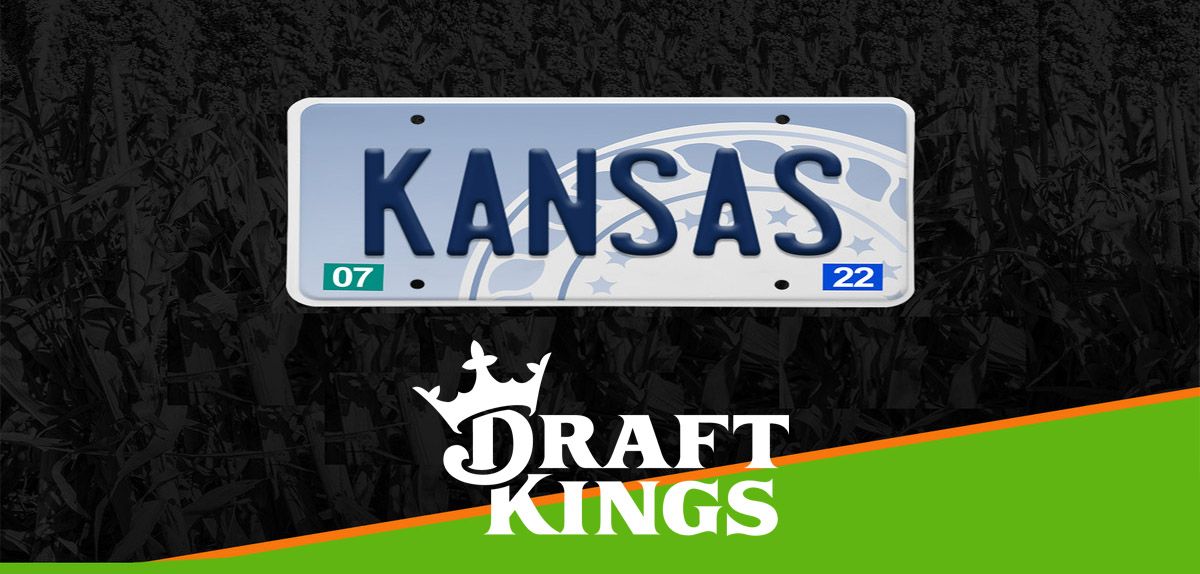 BetMGM works its way into most states because they are one of the largest casino operators in the country. They offer plenty of betting options and daily odds boosts that new Kansas players will love. BetMGM recently signed a partnership with Kansas Star Casino, ensuring them a spot at the table. BetMGM will not have a retail sportsbook in Kansas, well, there's not plans to do so at this time.
Even though there isn't a retail location, BetMGM is known for its lucrative bonus offers, such as the $1,000 Second Chance bet and the Bet $10, Win $200 in bonus bets deal. As one of the top sportsbook apps in all betting markets, their welcome offer is sure to make a splash in the already competitive market in Kansas.
Caesars Sportsbook is growing in popularity across the US, and with good reason. They offer competitive bonuses for new players and access to Caesars Rewards, which is the top rewards programs in the industry. Caesars launch in Kansas seemed a foregone conclusion early on as the already operate a casino in neighboring Missouri (Kansas City). It remains to be seen if Caesars will operate a retail sportsbook in Kansas as there aren't plans yet. For now, however, they do offer online sports betting.
Kansas bettors can currently receive their First Bet on Caesars Sportsbook for up to $1,250. Folks can also get 1,000 Reward Points and 1,000 Tier Credits from Caesars Sportsbook after making their first deposit. That's a pretty solid welcome offer from one of the best mobile sports betting apps.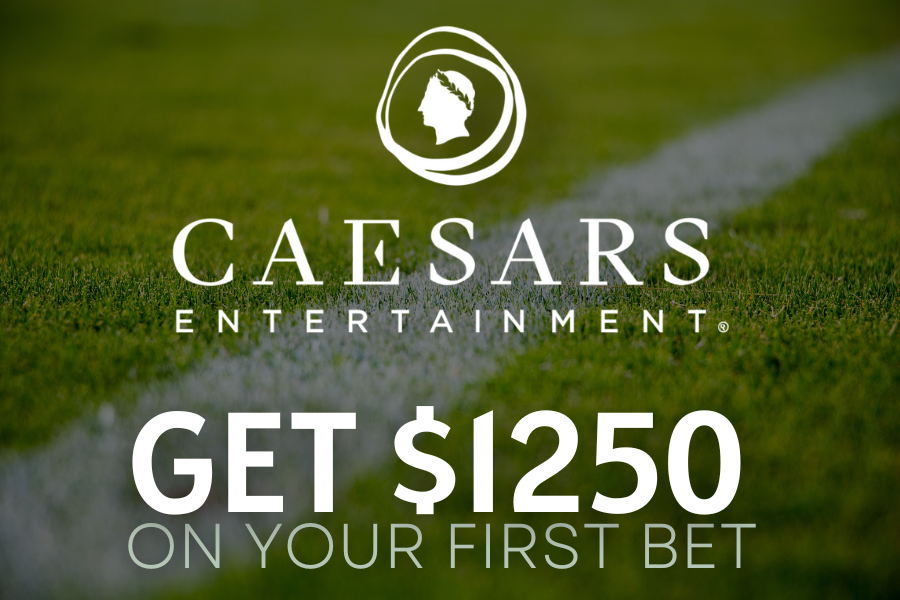 When it comes to new sportsbook operators in Kansas, don't forget about PointsBet. They've done incredibly well in the US so far and seem to be popping up in new states all of the time. They even have former Saints QB Drew Brees pushing their product! Kansas seems like a good fit for PointsBet and their innovative wagering ideas like Points Betting, which takes into account margin of victory when calculating your payout.
Barstool Sportsbook was a natural fit to set up shop in Kansas as Penn National Gaming owns Hollywood Casino at Kansas Speedway. Expect to see them offer aggressive signup bonuses in Kansas soon, and the Barstool Sportsbook at Hollywood Casino is already open. Whether you're into betting on Chiefs games or any other sports, they'll have all of the sporting events playing at their Hollywood Casino location.
Current Sportsbook Bonus Offers for Kansas
Pre-live registration bonus offers may be expired, but that doesn't mean new Kansas bettors don't have access to some of the top promotions in the industry. This includes the current bonus bets available at FanDuel and DraftKings, as well as the Second Chance bets available with Caesars, BetMGM, and PointsBet.
You will always find the best offers available in Kansas at the top of this page. At the moment, the current DraftKings bonus offer ($150 in bonus bets) is our top-rated Kansas promotion.
The DraftKings offer is followed closely by the FanDuel bonus offer (Bet $5, Get $100 deal). While the Second Chance bets at the remaining books are generous, we think Kansas bettors will find more-favorable promotions over the first few weeks of the NFL season.
How to Sign Up at an Online Sportsbook in Kansas
Since Kansas is the latest state to launch legal online sports betting, some folks may think that signing up for a sportsbook is a daunting task. Thankfully, the best Kansas sportsbooks make the overall signup process as headache-free as possible. Once you've found the Kansas sports betting apps that you are interested in, follow these simple steps—
Download the Kansas sports betting app of your choice or head over to their website.
Fill out the online registration form with details like your name, address, email address, and phone number. They may have additional identification verification requirements to ensure you're of legal gambling age.
When prompted on the sports betting app or website, enter the promo code from the top of this page.
Make your first deposit using one of the many cashier methods that are available for Kansas sports betting.
Start placing bets on daily fantasy sports contests and any other sports wagering.
Enjoy all of the bonuses you receive from all of the legal sports betting sites in Kansas.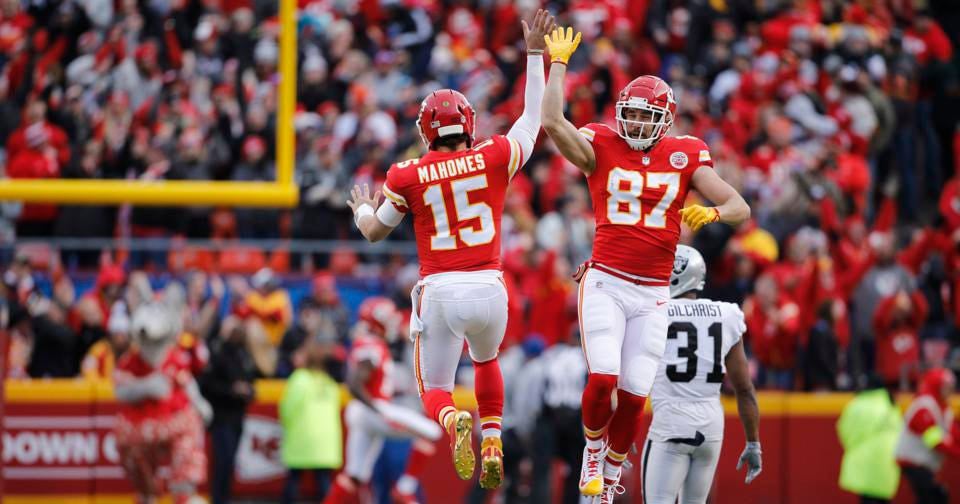 Kansas Sports Teams
The Sunflower State has a rich history of dynamic sports teams. Here is a quick rundown of the list of teams in Kansas. Each of these teams is incredibly popular among sports bettors and Kansas sports betting sites should see lots of action on them.
Kansas City Chiefs
Yes, we know that Arrowhead Stadium is technically located in Missouri but there are a ton of diehard Chiefs fans in the state of Kansas. Since the NFL is king when it comes to sports betting, lots of wagering dollars have been spent on the Chiefs since Kansas went live with legal sports betting. With Andy Reid and Patrick Mahomes at the helm, the Kansas City Chiefs should be poised for a deep playoff run this season.
Kansas City Royals
Like the Chiefs, the Royals are also in Missouri. In fact, they're next door neighbors to the Chiefs. Also like the Chiefs, there are loads of Royals fans in the state of Kansas. The Royals have struggled in recent years but they have won two World Series titles, one in 1985 and the other in 2015. Now that sports betting in Kansas is legal, hardcore Royals fans will be able to wager on their team's season win total for 2023.
Kansas Jayhawks
The Jayhawks recently won the 2021-22 NCAA Basketball Championship and they have been a dominant force for a long time. Kansas has won 4 NCAA Tournament titles, which is tied for 6th all-time. Though he lost some guys to the NBA Draft, Bill Self should have another talented group in 2022-23. You can bet that the Jayhawks will be a popular wagering option for Kansas now that online sports betting is legal.
Kansas State Wildcats
KSU has had some success of its own on the hardwood. The Wildcats have reached the Final Four four times and the Elite Eight on 13 occasions. It'll be interesting to see what new head coach Jerome Tang can do with this group in 2022-23. Since online betting in Kansas is now legal, lots of Kansas State alumni will be lining up to bet on football and basketball.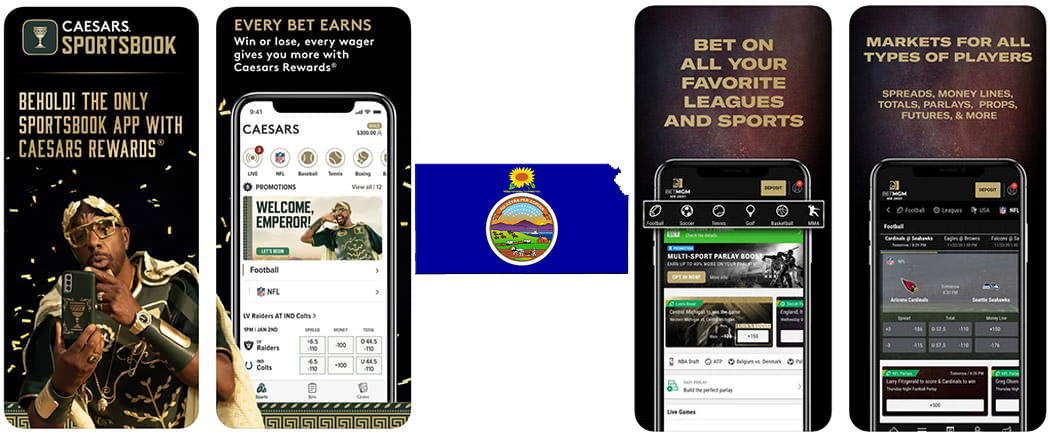 Kansas Sports Betting FAQs
Since online sports betting has only been live in Kansas for a few months, folks are bound to have questions. Our goal with this section is to give new sports bettors in Kansas a quick way to find the answers that they need.
Here are some of the most common questions that we get about Kansas sports betting. We update these on a a monthly basis to bring you the most up to date information.
Is online sports betting legal in Kansas?
Yes, online sports betting in Kansas launched on September 1, 2022. There are currently six online sportsbooks and five retail sportsbooks available for sports bettors in the state. With lots of professional sports teams and some immensely popular college teams, the Kansas sports betting market could be huge.
Who oversees Kansas sports betting?
Two organizations are responsible for overseeing the regulated sports betting market in Kansas: The Kansas Lottery and The Kansas Racing and Gambling Commission. Both of these groups ensure that all Kansas online sportsbooks abide by the rules of the sports betting bill. These laws and regulations are also what make your money safe with sportsbooks. They're not going to risk their licenses.
Is it difficult to sign up with online sportsbooks in Kansas?
Nope, all of the online sportsbooks within the state make it incredibly simple to register for a new account. All you need is some basic information and a way to deposit funds. After doing this, Kansas bettors will get to enjoy a generous bonus like bonus bets or a deposit match.

Since it's such an easy process and there are loads of welcome bonuses available, we recommend signing up for all of the sportsbooks and taking advantage of the bonus cash they're willing to throw at you.
What are the top bonus offers in Kansas?
DraftKings Sportsbook has a Bet $5, Get $150 deal that's incredible. FanDuel Sportsbook had a Bet $5, Get $150 deal for a while but has recently gone back to the Bet $5, Get $100 deal. With all of these generous bonus offers, Kansas sports betting should have a gigantic first year!
Does Kansas offer retail sports betting?
Yes, there are currently five retail sportsbooks in the state. For example, one of the more notable retail sportsbooks, FanDuel, operates a retail sportsbook at Kansas Star Casino. It recently underwent a successful launch on September 8, 2022. The sportsbook is 3,000 square feet and is loaded with 20 betting kiosks and four windows with live tellers. With a space like that, retail sports betting will be a big draw for this new facility. Between their promos, competitive odds, and their facility, FanDuel will be a favorite Kansas sports betting site.
How can I deposit money with a Kansas online sportsbook?
Most of the sportsbooks on our list offer a plethora of cashier options. In most cases, sports bettors in Kansas can use credit cards, debit cards, ACH, wire transfers, or PayPal. Kansas sportsbooks make it incredibly convenient to deposit and withdraw funds, which is refreshing to see.
As always, Kansas sports betting brands with retail casinos and sportsbooks will also accept cash.
Are daily fantasy sports legal in Kansas?
Yes, daily fantasy sports have been legal in Kansas for quite some time. A bill legalizing daily fantasy sports was passed in 2015. This quickly opened the door for FanDuel, DraftKings, and Jock MKT and is a big reason why they are two of the most popular Kansas betting sites.
Can I use more than one sportsbook?
Yes, you can absolutely use more than one sportsbook. We don't just recommend it, but we highly suggest taking advantage of multiple Kansas betting sites and reaping the rewards from promotions like deposit matches and bonus bets. As long as you're abiding by the state's laws, there's no reason you shouldn't take full advantage of all the sportsbooks in Kansas.
How old do I have to be to bet on sports in Kansas?
The legal gambling age in Kansas is 21 years of age. That same law applies to online and retail sports betting, so you must be 21 or older to place a real money wager at any of the state's approved betting sites.
What teams can I bet on in Kansas?
Kansas sports betting fans can wager on all the major professional and college leagues offered by the sportsbooks. This includes popular teams like the Kansas City Chiefs, Kansas Jayhawks, and Wichita State Shockers. There are also plenty of national teams you can bet on.
Which team/sport is the most popular in Kansas?
The top-three games in Kansas are football, basketball, and baseball. Generally, the Kansas City Chiefs attract the most betting action, although Kansas Jayhawks basketball games are also incredibly popular.
Which sportsbooks offer the best odds for Kansas bettors?
The answer to this question always changes and depends on what game you're trying to wager on. However, some of our favorite sportsbooks in the state include DraftKings Sportsbook, BetMGM Sportsbook, and FanDuel Sportsbook. All of these sportsbooks have great odds, versatile markets, and excellent customer service.