Current Legal Status of Sports Betting in Kansas
Current legal status of Kansas sports betting: Legal, waiting for an official start date.
Kansas legalized sports betting within the state on April 29, 2022. Both the Senate and the House made the move official by approving SB84, which allows both retail and online sports betting through the four existing casinos in the state. On May 12, 2022, Gov. Laura Kelly signed the bill into law, which picked July 1 as the start date.
However, even though legalization has happened, sports betting is still not live in Kansas. What is the holdup? As we've seen in other states, it can take quite a while for state regulators to iron out all of the important details.
Projected Launch Date in Kansas
Even with all of that being said, The Sunflower State still hopes to launch sports betting by the start of the 2022 NFL regular season on September 8. If that goal is met, it would be outstanding news for hardcore Kansas City Chiefs fans that want to put some money down on their beloved franchise.
Another key date that has been brought up is September 11 because NASCAR will run the 2022 Hollywood Casino 400 on that day. This would be huge for auto racing bettors because that will be the second race of the 2022 NASCAR Cup Series Playoffs.
Will Kansas reach its goal of a September launch date? That remains to be seen, but we'll keep you up to date with all of the latest news on Kansas sports betting.
Which Sportsbooks Will Launch in Kansas?
Each of the state's four brick-and-mortar casinos will be allowed to offer retail sports betting, and each of them can choose up to three online partners to usher in mobile sports betting. That means that 12 different online sportsbooks could be available in The Sunflower State. Here is an overview of the top sportsbook apps that could launch in Kansas soon:
FanDuel Sportsbook
FanDuel Sportsbook has the second-largest reach and largest total handle amongst all US sportsbooks. Because of this, FanDuel will definitely have a presence in the state of Kansas. They also already have a partnership with Boyd Gaming, who owns one of the largest casinos in the state, Kansas Star Casino.
DraftKings Sportsbook
DraftKings Sportsbook is another one of the heavy hitters in the US sports betting industry. They have a phenomenal app and are constantly offering lucrative bonuses for new players. DraftKings struck a deal with Boot Hill Casino to run an online and retail sportsbook for them. Kansas sports bettors will love all of the prop options that DraftKings offers each day.
BetMGM Sportsbook
BetMGM usually works its way into most states because they are one of the biggest casino companies in the country. They offer plenty of betting options and daily odds boosts that all players will appreciate. BetMGM recently signed a partnership with Kansas Star Casino so they'll be ready for the Kansas launch date.
Caesars Sportsbook
Caesars Sportsbook is growing like wildfire in the US and with good reason. They offer competitive bonuses for new players and access to Caesars Rewards, which is one of the top rewards programs in the world. Though Caesars didn't have a deal in place with any Kansas casino at the time of this writing, they already have a casino in neighboring Missouri (Kansas City). It's hard to envision Caesars not having a seat at the table in Kansas sports betting.
PointsBet Sportsbook
When it comes to new sportsbook operators in Kansas, don't forget about PointsBet. They've done incredibly well in the US so far and seem to be popping up in new states all of the time. They even have former Saints QB Drew Brees pushing their product! Kansas seems like a good fit for PointsBet and their innovative wagering ideas like Points Betting, which takes into account margin of victory when calculating your payout.
Bally Bet
Bally Bet will be live in the Sunflower State whenever the launch takes place. They've secured a deal with Boot Hill Casino to offer mobile sports betting in Kansas. Bally is already available in six states and they are looking to expand their footprint.
Barstool Sportsbook
Barstool Sportsbook is a natural fit to set up shop in Kansas. After all, Penn National Gaming owns Hollywood Casino at Kansas Speedway. Expect to see them offer aggressive signup bonuses in Kansas soon.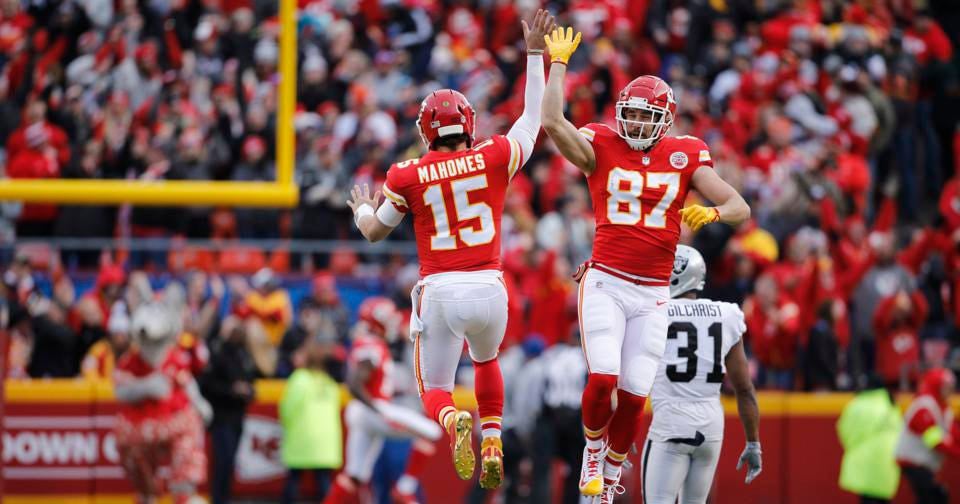 Professional Sports Teams in Kansas
The Sunflower State has a rich history of dynamic sports teams. Here is a quick rundown of the list of teams in Kansas:
Kansas City Chiefs
Yes, we know that Arrowhead Stadium is technically located in Missouri but there are a ton of diehard Chiefs fans in the state of Kansas. Since the NFL is king when it comes to sports betting, lots of wagering dollars will be spent on the Chiefs once Kansas launches.
Kansas City Royals
Like the Chiefs, the Royals are also in Missouri. Also like the Chiefs, there are loads of Royals fans in the state of Kansas. The Royals have struggled in recent years but they have won two World Series titles, one in 1985 and the other in 2015.
Kansas Jayhawks
The Jayhawks recently won the 2021-22 NCAA Basketball Championship and they have been a dominant force for a long time. Kansas has won 4 NCAA Tournament titles, which is tied for 6th all-time. Though he lost some guys to the NBA Draft, Bill Self should have another talented group in 2022-23.
Kansas State Wildcats
KSU has had some success of its own on the hardwood. The Wildcats have reached the Final Four four times and the Elite Eight on 13 occasions. It'll be interesting to see what new head coach Jerome Tang can do with this group in 2022-23.