Nevada is world-renowned as the U.S. capital of poker – home to the flourishing sin city of Las Vegas. Cities like Reno and Carson City also come to mind when thinking about poker.
And now, this U.S. state is growing in popularity when it comes to the world of online poker, which was banned in Nevada until recently. However, thanks to some law changes, folks in Nevada can now enjoy playing poker from the comforts of their own homes. You can also play while on your smartphone while waiting in line at the Las Vegas DMV (lol).
This complete guide contains everything you need to know about online poker in Nevada – from its history and its legality to where you can play at online poker apps, including the almighty WSOP.com. We are expecting some additional online poker apps to go live in Nevada in the near future.
Nevada's Gambling History
Gambling in Nevada is a colossal industry. In 2020, it generated around $6.75 billion in revenue for the Silver State. It doesn't take a math major to figure out that gambling is the main economic driver in the state of Nevada and the city of Las Vegas.
The history speaks for itself. Las Vegas has always been a gambling town since it was founded – when mining towns in the area thrived off gaming before the state was officially formed in 1864.
In 1919, card rooms were legalized, leading Reno to become an American city renowned for its gaming. That economy grew rapidly, especially in 1931 when all card games in the State were legalized. That was obviously a turning point in the gaming industry.
The Nevada Gaming Control Board was soon established to safeguard the economy, followed by the Nevada Gaming Commission in 1959 to regulate licensing. These two entities still look over the gambling industry in Nevada with a watchful eye. This should give all online poker players in Nevada some added peace of mind.
A Detailed Look at Nevada's Legal Online Poker Policy
The law regulating online poker in Nevada is called Assembly Bill 114. The NGC also sets specific regulations that both poker apps and players must comply with when playing internet poker.
The laws surrounding legal online poker in Nevada that you need to know include:
Players must be 21 or older to play poker online
Poker apps must verify the identity of their players
You need to be inside State lines to play real money (although read more about that below)
Poker apps must install geolocation software to determine if their players are on legal sites
You're only allowed one account on each site you play on
Fund transfers between players are not permitted
Poker operators need a reserve equal to the total amount of player funds
The rake fee can't be more than 10%
Poker websites outside of the United States can't operate in Nevada
It's important to be across the laws so you don't fall into any traps when playing online poker in the Silver State. Ignorance is not a valid excuse.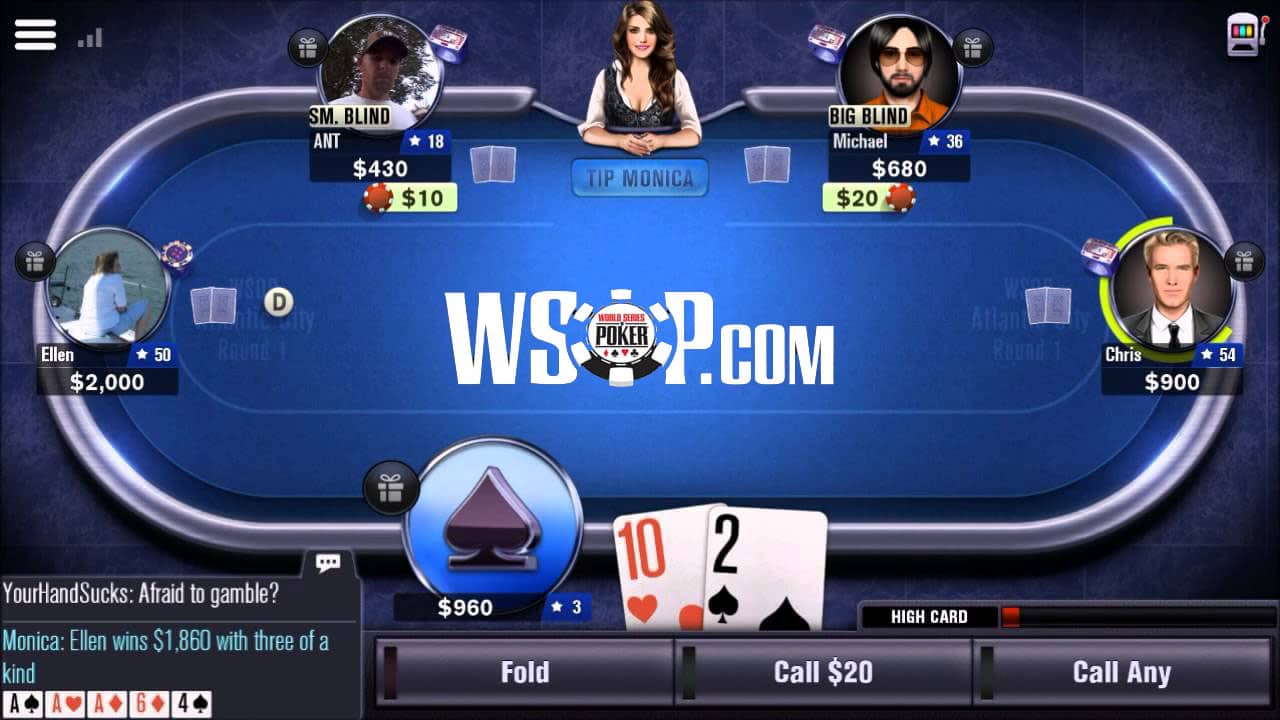 Online Poker Options in Nevada for 2023
There are some online gaming options to choose from – indeed, online casinos in Nevada are technically legal. However, the bulk of casinos in Nevada are land-based, with a large portion of the Las Vegas economy relying on physical casinos. And when it comes to poker, the options online are also quite limited.
| | |
| --- | --- |
| Operator: | World Series of Poker |
| Entered Nevada Market: | September 2013 |
| Owned by: | Caesars Interactive Entertainment |
| Software partner: | 888poker (888 Holdings) |
Some say that the choices you have for games on WSOP.com are limited, and reviews aren't entirely raving. That being said, we are not overly worried about that. WSOP.com excellent for gamers in Nevada because:
The environment is completely regulated and safe.
WSOP operates on the extremely user-friendly 888poker software.
You can play both for seats and also major online tournaments.
New players can receive up to $50 just for making an account.
New players can receive a 100% deposit bonus up to $1,000.
There are larger prize pools because of Nevada's agreement with Delaware and New Jersey.
A key benefit of WSOP.com is that the last one - the massive player and prize pool made possible because of the multi-state arrangement. Additionally, because of the COVID-19 pandemic, WSOP's popularity soared and the player pool grew even more. WSOP.com has recently offered WSOP Circuit Events and exciting online bracelet events.
WSOP Real Money Poker App
The use of apps to play with actual money is growing in popularity – the same is true with WSOP. Some of the key benefits include:
Super easy navigation when at the lobby
Simple gameplay
Easy to make deposits and withdraw cash
Simple (and free) download
Easily located on the Apple Store and the Android Play Store.
Easy login
Easy to play more than one game (with great tiling options)
Although we still recommend you take caution, the online gambling apps aren't entirely perfect. Yes, they're easy to use but sometimes it can feel a little bit like the 2000s.
It does lack some modern features and doesn't actually allow for Pot-Limit Omaha play. This is strange because you can play that on the desktop. That being said, overall we think the app provides an excellent player experience.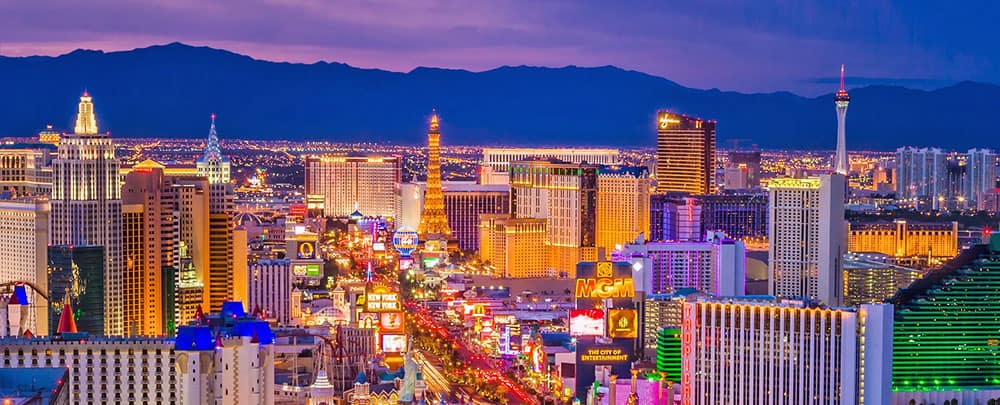 Online Poker in Nevada: Future Outlook
There's a lot of happenings in the world of online poker and online gambling, and we're thinking there are two major changes on the horizon:
The introduction of new poker apps; and
The growth of complete online casinos (not just poker)
Possible Future Poker Apps in Nevada
Other poker players may join WSOP.com in the future and contribute to the buzzing world of Nevada online poker, especially as the world moves more online during the pandemic. In the near future we may see the following brands enter the Nevada market:
PartyPoker – this site already partners up with World Poker Tour, and both have held ongoing events in Vegas. They also joined up with the WPT Online Series midway through 2020 and expanded to Pennsylvania earlier in 2021.
PokerStars – PokerStars are looking to grow in the United States – and Nevada's really the only State they can do it. Keep a close eye on what happens. Obviously, this one would require some forgive-and-forget from Nevada and Las Vegas, something they are not known for.
Nevada Gaming Commission: Possible amendments coming to online gaming laws
The Nevada Gaming Control Board is currently looking into online poker with a view to changing some of the regulations – and it's exciting.
The new proposals would remove 'poker only' limits and encourage the growth of full-fledged online casinos. There are currently 14 proposed amendments to the Nevada Gaming Commission's 5A, including a definition of 'peer-to-peer gaming' and even removing the definition of 'poker' – allowing more creative types of poker to flourish.
We're excited to see what's in store and which new poker apps could enter the market over the next few years.
Nevada Online Poker FAQ
Online poker has been legal in Nevada for quite a few years, but new poker players are coming onto the scene every day. Because of this, we receive lots of questions on a daily basis about the Nevada online poker industry. Here are some of the most basic questions and answers to hopefully save you some time.
What online poker sites can you play in Nevada?
World Series of Poker (WSOP.com) is the only legal online poker site you're able to access in Nevada as of June 2023. This will eventually change, but for right now, folks in Nevada only have this one option. That being said, WSOP is arguably the best online poker app in the industry.
Do I have to be in Nevada to play online poker?
You'll need to be in a legal, geographical area to play online poker. That means, yes, Nevada. Thanks to advanced geolocation technology, the online casino knows if you're playing in one of those legal zones or not.This measure is important as it's designed to safeguard the game from illegal external influencing. You don't, however, have to be in Nevada to create your account or make your first deposit.
Can I play real money poker online in Nevada?
Absolutely. It's one of the only four U.S. states that allow real money online poker – with easy-to-use poker apps making it simple to play poker at any time. Since online poker is legal, Nevada residents no longer have to make the trip to Las Vegas to play poker.
Is online poker legal in Nevada?
Online poker is absolutely legal in the state of Nevada. In 2013, Nevada was one of the first three U.S. states (along with New Jersey and Delaware) to offer poker sites. Of course, today, new states are being added to the list every few months. Most recently, Michigan made a move to legalize online poker.
Can I play against people from other states?
Yes! Those three states operate on a so-called "multi-state poker" arrangement allowing players to access a huge grid of poker sites players in one state otherwise wouldn't be able to access. This is outstanding for poker players because it leads to more site traffic, larger tournaments, and more lucrative payouts.
What should I look for in an online poker site?
We recommend that all poker players do business with legal online poker sites. Also, make sure that you are getting a decent bonus offer. Lastly, make sure that the poker app you choose has plenty of traffic and large enough tournaments to make it worth your time.
Can I play online poker for free in Nevada?
Absolutely! WSOP has a play for fun tab on its website and app for folks that do not wish to play poker for real money. This is the perfect way to learn the ins and outs of the game without having to risk any actual dollars.
What type of online poker games are the most popular on the WSOP app?
WSOP provides its players with plenty of options. You'll find cash games, multi-table games, Sit and Go, and Blast. The most popular online poker game continues to be No Limit Texas Hold'Em.
What cashier options does WSOP accept?
WSOP makes it easy as can be to deposit and withdraw funds into your poker account. You can use a credit card, debit card, ACH, and even PayPal. The entire depositing or withdrawing process should only take a couple of minutes.
Are legal online poker sites safe?
Yes, WSOP and 888 (their software partner) go to great lengths to make sure their customers' money and personal info are kept safe at all times. Players can rest easy knowing that their money and identity are in trustworthy hands with WSOP.