Details for Our Underdog Fantasy Bonus Offer
Underdog Fantasy offers the fantasy industry's top-rated best ball fantasy product and the industry's best pick'em contests. The app checks every box the typical fantasy player is looking for. This includes a sleek, user-friendly cross-platform design and a player pool large enough for drafts to fill constantly.
In addition to being one of the best fantasy apps in the industry, Underdog offers some of the best new player bonus offers available. New players can get up to a $100 cash bonus this May! Taking advantage of this offer could not be easier. Simply head to Underdog Fantasy, click 'sign up', and register using the promo code 'BAR'.
| | |
| --- | --- |
| Promo Code | BAR |
| Offer | 100% Deposit Bonus, Up to $100 |
| Offer Date | Offer Dates: May 1, 2022 through May 31, 2022 |
| Terms | New players only, must be 18 years of age, and live in eligible state. |
Additional Underdog Promotions
In addition to the current Underdog promo code offer, players will often find promotions that are available on a nightly basis. These include reduced pick'em prop offers. For example, Underdog has offered popular players like Joel Embiid at over/under 0.5 points. This gives you a guaranteed win as one leg of a pick'em entry.
These promotions are available to both new and existing players and can always be found at the top of the pick'em section on the website and app. You may only use the offer once per run, so be sure to check the app regularly to see if one of these promos is available.
You can also earn free cash on Underdog by referring friends to the app. Get $10 for every friend that signs up, and your friend will get $10 in free entries as well. Drop your link in your season-long league and get paid to challenge your friends to daily and season long contests with Underdog!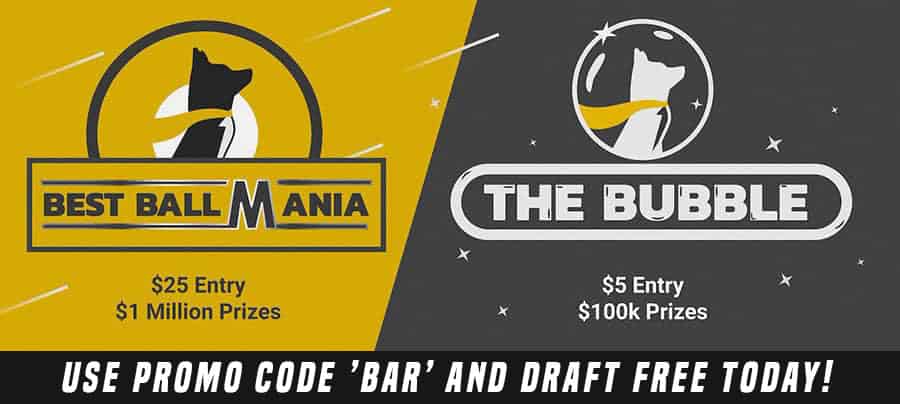 Why Choose Underdog Fantasy?
Not only is Underdog Fantasy one of the fastest-growing apps in the fantasy industry, but it's also one of the highest-rated apps in the industry. The current iteration has a 4.7 rating on the App Store and 4.3 rating on the Play Store. There are several factors behind Underdog's rise in popularity, and these are more than enough reasons for you to give it a try today.
Better than mock drafting: Each year, as fantasy draft season rolls around, season-long fantasy players flock to mock draft sites to hone their drafting skills ahead of their league's big day. However, mock drafts have one major flaw: with nothing at stake, at least one owner is going to go AFK, make a ridiculous pick, or intentionally ruin the draft. Even in a $1 draft, every Underdog Fantasy player has a reason to take the draft seriously.
Better than salary cap: By now, most DFS players are exhausted of the class salary cap fantasy products. You spend hours building lineups, just to be crushed by sharks with 150 lineups in every big contest. As good as your lineup is, they have 10 variations of it ready to take you down. On Underdog, there is no advantage. Every owner gets one team, one shot at drafting the best lineup.
A near-perfect app: The one advantage both FanDuel and DraftKings have over startups is the quality of their app. As much as we love new fantasy products like Monkey Knife Fight, their apps tend to leave plenty to be desired. The Underdog website and app offers a flawless fantasy experience. Fast loading, user friendly, with a great design that is a pleasure to use.
College Basketball Contests: College basketball pick'em contests are live in the Underdog lobby! These contests work exactly like player props, allowing you to pick over or under for a player in a given stat category. Payouts for Underdog CBB pick'em contests are higher than what you find in most sportsbooks.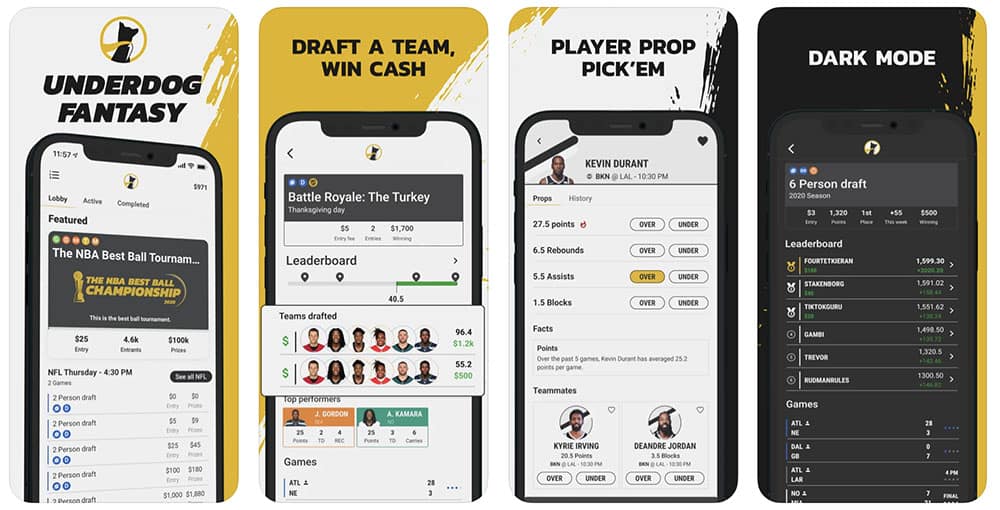 Terms for Our Underdog Fantasy Promo Code Offer
The current terms attached to our top-rated Underdog Fantasy promo code offer are fairly straightforward. New players that register using the promo code 'BAR' will receive up to a $100 cash bonus with a minimum deposit of $10.
There are two important things to note with this new promotion. First, the cap is a full 10x higher than the previous promo code offer and puts Underdog on par with other niche DFS products like PrizePicks.
Second, this bonus is paid out in cash, meaning you can use it to enter contests and immediately withdraw your winnings. This gives Underdog users a huge advantage over other apps like FanDuel DraftKings, which require a 25x rollover before withdrawing funds.
To be eligible to take advantage of this offer and play on Underdog, new players must meet the following requirements:
Must be a new Underdog Fantasy user, making an initial deposit of at least $10.
Must live in a state that Underdog Fantasy is allowed to operate in.
Must be at least 18 years of age and not on a self-exclusion list.
That is it. If you meet these three simple requirements, you are eligible to take advantage of our offer and start playing on the Underdog Fantasy app today. Happy drafting!
Underdog Moving into US Sports Betting Market
After having one of the most successful falls we have seen from a DFS operator since 2015, Underdog Fantasy is expanding into the sports betting world. With high-profile investors such as Kevin Durant and Mark Cuban, Underdog plans to take over the sports betting industry with a new take on the way a traditional sportsbook operates.
This move into the sports betting market officially began when Underdog announced it had acquired Goat Gaming. Goat Gaming is a sports betting software company that will provide Underdog with a relatively seamless route into the market.
Underdog promises to give its users an innovative and completely new sports betting experience. The company has said they will have a new interactive live betting experience unlike anything bettors have ever seen.
Underdog will offer a variety of betting formats, including some office-style contests such as Survivor Leagues, MLB contests, NBA Finals squares, and anything else sports-related that you can bet money on.
Thanks to their successful run this fall, Underdog has a solid base of users on their daily fantasy platform and plans to tap into that base as it expands to a full sports betting experience. Once ready to launch, which will take some work in terms of acquiring licenses in legal betting states, Underdog Fantasy users will receive a new welcome bonus offer from the new sportsbook product. Most folks expect the new Underdog Sportsbook to launch in time for the 2022 NFL season.

Underdog Fantasy Updated FAQs
Underdog Fantasy offers a wide variety of fantasy products from the highest-rated best ball fantasy product to unique prop-format fantasy contests. Many of these games are unique to Underdog and could take some time for DFS players to get used to. The FAQs below address many of the questions we receive from our subscribers that are trying Underdog for the first time.
Is Underdog a legit US fantasy app?
Yes, Underdog operates legally across the United States and Canada. The only states Underdog does not accept players from include Connecticut, Hawaii, Idaho, Nevada, Louisiana, Montana, Washington, Delaware, and Iowa.
How does best ball work on Underdog?
The best ball format works exactly like a traditional season-long fantasy league would. However, you do not manage your team during the season. Your best possible lineup is put together once a week's worth of games is played. This puts a ton of emphasis on the draft and rewards the owner that is most prepared today, not the owner that is most active in-season.
Does Underdog give referral bonuses?
Yes, Underdog is currently offering a $10 referral bonus. Players can request a unique referral code to email their friends. Once a friend signs up, makes a deposit, and plays through that deposit, you'll both receive a $10 bonus!
The current bonus offer will provide new players with up to a $100 deposit bonus when they register using our bonus code. Your bonus funds are equal to the amount of your initial deposit and are instantly available to be used to enter any contest in the Underdog lobby.
Is my money safe with Underdog?
Yes, any money you deposit with Underdog is safe. Underdog's website and app are both incredibly secure and they use the latest technology to keep your personal information private. Players can deposit via PayPal or any credit card.
Why should folks choose Underdog as their go-to option for fantasy sports?
Underdog Fantasy checks all of the boxes for being an incredible DFS app. Their bonus structure is competitive with other apps like PrizePicks and Outlast. Their bonus terms are amongst the best in the industry. Underdog Fantasy is the only DFS app that offers a money-back guarantee of up to $100 if you don't love their app. That's how much they stand behind their product!
How quickly does Underdog process payout requests?
Underdog Fantasy does a fantastic job of processing payments in a quick and efficient manner. Simply submit a request for withdrawal and Underdog will complete the payout to your PayPal or bank account in 2-3 business days.
How old do you have to be to play on Underdog Fantasy?
To create an account with Underdog Fantasy, players must be at least 18 years old. This is in stark contrast to sports betting, where all players must be 21 years of age or older.
Where is Underdog Fantasy Available?
Underdog Fantasy is available in all US states excluding Connecticut, Delaware, Hawaii, Idaho, Iowa, Louisiana, Montana, Nevada, and Washington. Underdog is also legal in Canada across all providences.
While Underdog is legal in 41 states, they offer pick'em contests in 33 states. The states that don't allow Pick'em include the states listed above as well as Arizona, Colorado, Missouri, New Hampshire, New Jersey, Ohio, Pennsylvania, and Tennessee.
In addition to living in an eligible states, players must meet the age requirement for their state. This is typically 18 years of age, but could be 19 or 21 depending on your state. You also must be a citizen of either the United States of America or Canada to use Underdog Fantasy. Review the current Underdog Terms of Use for a complete breakdown who is eligible to use the app.
Pros and Cons of the Current Underdog Promo Code Offer
Underdog provides one of the best DFS apps on the market, but how does their current promo stack up against their competitors? Let's take a look at the pros and cons of the Underdog deposit bonus offer.
Pros of the Underdog Deposit Bonus
100% Deposit Bonus of up to $100 is extremely generous.
Underdog's state-of-the-art app has a 4.8 rating in the App and Play Store.
Best snake and best ball fantasy products on the market.
At just $10, Underdog has one of the industry's lowest deposit requirements.
Cons of the Underdog Deposit Bonus
Limited Cashier Options
No rewards or loyalty programs
Our Rating for the Current Underdog Promo Code Offer
The rating and review found below compare the current Underdog promo code offer directly with the offers from FanDuel and DraftKings. The deposit bonus from Underdog has a rating of 4.9, whereas the current FanDuel and DraftKings DFS offers come in at 4.7 and 4.5, respectively.
| Review | Current Underdog Fantasy Promotions |
| --- | --- |
| Details | Players love Underdog's instant deposit bonus with a generous $100 cap for several reasons. First, the $10 minimum deposit means that players at all income levels can take advantage of this offer! Second, your bonus from Underdog is immediately made available to you, while other DFS apps require as high as a 25x rollover. Lastly, Underdog's format makes it easier for new players to win and eventually receive a payout for their efforts. A higher bonus, higher odds of winning, and a better product make Underdog a must for any fantasy player. |
| Author | Chris Lollis |
| Rating | 4.9 (out of 5) |
As great as Underdog Fantasy is, it is worth keeping in mind that both FanDuel and DraftKings offer their own best ball products. While we prefer not to tie our bankroll to major DFS apps with season-long leagues, it may be worth joining as an alternative if our current promo code for either site is considerably better than Underdog's current offer.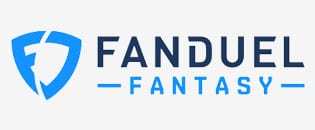 Current FanDuel Bonus Offers
FanDuel is currently offering new DFS players a Deposit Bonus of up to $500. Register today to jump on this incredible offer while it lasts.
Offer Details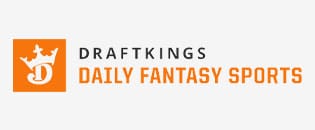 Current DraftKings Bonus Offers
New DraftKings fantasy players can receive a $500 Deposit Bonus when they register using our promo code.
Offer Details