How We Review Sportsbook Promos

Our team spends a lot of time reviewing and updating sportsbook promo code offers, which gives us insight into how offers work, what constitutes a reasonable offer, and which types of promo code offers new players prefer. It's also worth noting that we only review legal sports betting sites and online sportsbooks, so you know you're only getting the most legit sportsbook promos from us. Here is an overview of our process:

1. Curate the Best Promotions for all of the Online Sports Betting Sites

Our team works directly with every legal U.S. sportsbook to ensure that we always have access to the best available sportsbook promos. Beyond verifying through the sportsbooks themselves, we research what offers other websites are featuring to ensure that ours are always the best available. Whether it's free bets you're after, perhaps second chance bets, or even a simple deposit match bonus, we make sure we find the best ones for you.

2. Verify Every Bonus Offer is Accurate

Once we have received current promotions from every app, we then verify that the offer is correct across the entire EatWatchBet website. Several sportsbooks change the promotion available on a state-by-state basis, so this process is unique for each betting market. As we stated before, each sports betting site is different and sometimes their sports betting promo codes are different from state to state.

3. Comparing Offer Pros and Cons

We list the pros and cons for every promotion on the sportsbook's directory page on EatWatchBet. Once we have identified the best (and worst) features for each offer, we can compare every promo code available within a state to determine which online sportsbooks have the best promotions for new players in that market.

4. Update Rankings With New Offers

Our editors update our rankings anytime an online sportsbook changes or replace its current promotion. This not only ensures that the right offer is listed but also that we are featuring the best available offers at the top of our rankings.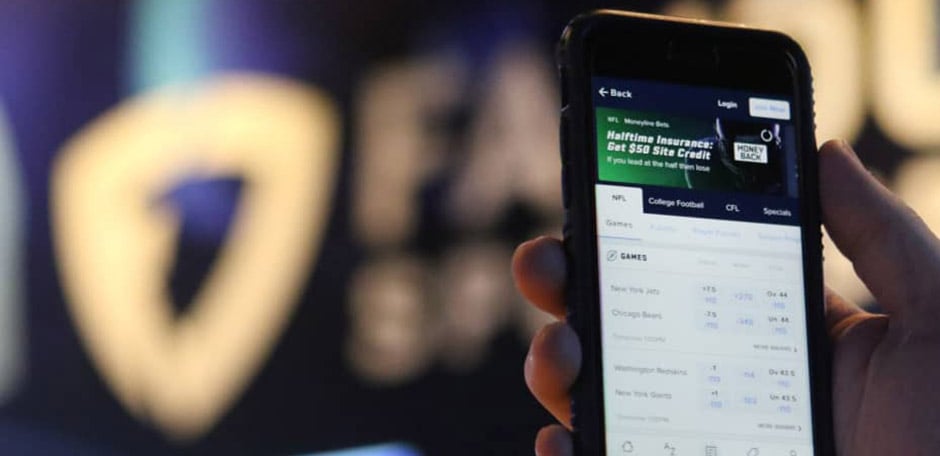 Sportsbook Promo Code FAQ
We created this page to show new sports bettors how promo codes work. The following FAQ section will help you find the answers you need about promo codes in a timely manner.
Visit our About Us page for even more insight into how we keep the best promotions at the top of every page on our website, and how we review sports betting and daily fantasy apps.
What sportsbook has the top bonus offer at the moment?
The top sportsbook bonus offer is a toss-up between BetMGM and DraftKings. We give the nod for best bonus offer to DraftKings and its bet $5, get $200 offer simply because it can be applied to any moneyline wager.
What are the most popular types of promo code offers in sports betting?
As of September, the two most popular types of bonus offers are bet-get (free bet) bonuses and second chance bets. Both of these are outstanding ways to add to your betting bankroll.
How often do sportsbooks update their promo code offers?
Most sportsbooks update their offers 2-3 times per year. However, FanDuel and DraftKings have been known to update their promotions a lot more often than that, oftentimes on a weekly basis. However, they usually have deposit match bonuses, they just vary from week to week.

Do all sportsbook bonus offers require a promo code?
No, several of the sportsbooks on our list don't even require a promo code to receive their signup bonuses. Unibet is one example of this. With these promotions, you will need to follow our link in order to find the offer page at the sportsbook.

Are promo codes just for new customers?
While there may be some exceptions, most sportsbooks only offer bonuses to new customers. However, existing customers can take advantage of other promos like Odds Boosts, reward credits, and reload bonuses.
Does every sportsbook on this list have a mobile app?
Yes, all of the sportsbooks that we partner with have outstanding mobile apps for both iOS and Android devices. Many people find that it's easier to bet on their phones than on their desktops or laptops.
Can I use a promo code more than once?
No. Promo codes like sign-up bonuses typically can only be used once per customer. That doesn't mean that someone else can't use it. So be sure to share the best sports betting promotions and let your friends get in on the bet credits as well.
Can I create multiple accounts?
That might seem like a good strategy - create a new sports betting account to take advantage of bonus codes - however, if the sportsbook catches you they will most likely disable all of your accounts, and you'll be left high and dry. Sportsbook promo codes work by getting new users to sign up, not for existing customers to game the system.
What's one thing to pay attention to when deciding on a promo code offer?
Always read the fine print. In order to qualify for a bonus, most sportsbooks will have some sort of depositing requirement. You also want to make sure that you use your bonus bets or other bonus funds before they expire.
Ready to Start your Sports Betting Experience?
Sports bettors are always on the lookout for ways to maximize their winnings and minimize their losses. One way to do this is by using the best sportsbook promo codes available.
These codes provide bettors with a variety of benefits, such as free bets, deposit bonuses, and cashback offers. By taking advantage of these promotions, bettors can stretch their bankrolls further and increase their chances of winning big.
We always encourage sports bettors to use any available promo codes to test every sportsbook app without risking too much of their own money. Using the best sportsbook promo codes is a smart strategy for any sports bettor looking to gain an edge in the highly competitive world of online betting.