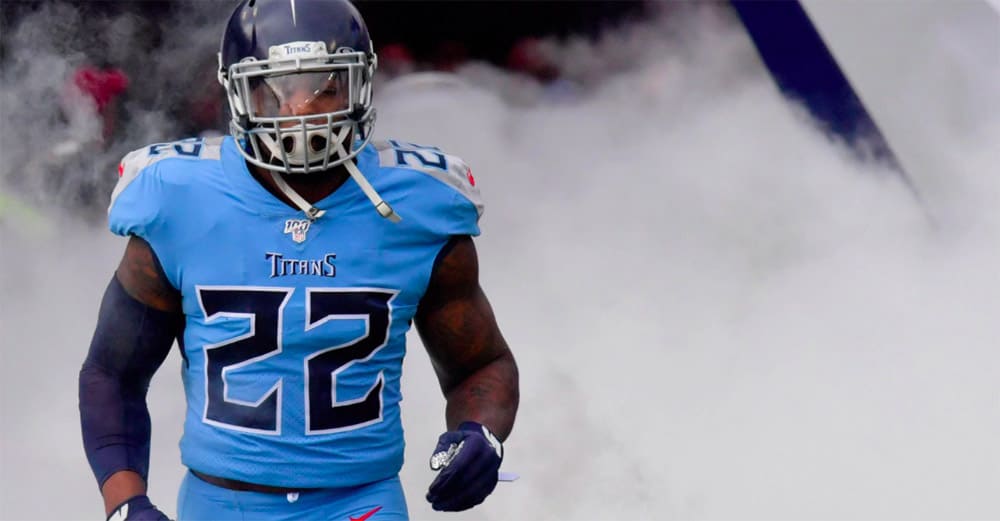 Tennessee Sports Betting Overview
Tennessee became the first state to offer online and mobile sports betting only when the first sportsbooks officially went live in the state on November 1st, 2020. Today there are four sportsbooks operating in TN: BetMGM, FanDuel, DraftKings, and Action 24/7.
The reason for the slower rollout in Tennessee, at least compared to Colorado, Indiana, and Michigan three other states that legalized online sports betting in the past year, is the relatively high tax rate (20% on all revenue).
That being said, given the total handle has rivaled both Colorado and Indiana, you can expect additional operators to enter the state in 2021. In fact, Caesars has already announced they should be active in TN by the start of the 2021 NFL season.
Tennessee Available Sports and Betting Restrictions
For the most part, Tennessee sports bettors will find any and every line they want in the state with one exception. Live betting on college sports is not permitted. You will still be able to wager on college football and college basketball games, but operators can not offer in-game wagering for these events.
Available sports and leagues to Tennessee bettors include the NFL, NBA, NHL, MLB, PGA, CFB, CBB, and eSports. Live betting on all professional sports, including international professional sports, is available on the BetMGM, FanDuel, and DraftKings apps.
Additionally, the minimum age requirement in Tennessee is 21. It is important to keep in mind that operators are required to verify a bettor's age and location prior to accepting a deposit, placing a bet, or making a withdrawal.
Current Sportsbook Options in Tennessee
If Tennessee residents are looking to get started with online sports betting this January they have plenty of options including Caesars, FanDuel, DraftKings, BetMGM, and TwinSpires. Given the steep cost of doing business in Tennessee, it is unclear if additional online books will enter the market in 2021.
We do want to point out that it is worth reading the reviews for each of these sportsbooks, and they are linked above. The promotion listed for FanDuel and DraftKings may look better on paper, but we feel the lines, juice, and terms attached to the promotion at Caesars makes them the better choice for new Tennessee bettors.
Recent Tennessee Betting News
TwinSpires launches its online and mobile sports betting product in Tennessee - One of the fastest-growing sportsbooks in the US entered the TN sports betting market in March of 2021 when TwinSpires Sportsbook announced they were live in the state. TwinSpires brings a polished app, phenomenal new player offers, and competitive betting odds to Tennessee bettors that were hungry for another operator.
Tennesse Sees $180+ Million Handle in December - After topping $130 million wagers in November, Tennesse extended it's historic start with a $180+ million handle in December. These were both record high handles for the first two months with legal gambling in the US, although it seems likely Michigan will surpass TN's total for December this month.
William Hill Close to Entering Tennessee Market - Given the strong start legal sports betting is off to in Tennessee, it is reasonable to expect additional operators will enter the market. There are currently four operators ready and waiting to enter the TN betting market in 2021 including William Hill, BetAmerica, WynnBet, and ZenSports. Increased competition always benefits the state's bettors as it leads to lower juice, more competitive products, and better promotional offers.

Top Tennessee SportsBook Promotions for January
As we mentioned earlier in this article, the top new player bonus offer for Tennessee bettors is the current NFL promotion from TwinSpires. This offer guarantees new Tennessee players $250 in free bets on their first $10 NFL wager. This offer will expire at the end of January so jump on it today!
We base this recommendation on a wide variety of factors ranging from the quality of odds provided by the book, average juice applied to the lines, and most importantly the terms attached to the bonus offer.
Not only is the 25-to-1 payout with this promotion the best in the industry but, unlike DraftKings, your team doesn't even have to win for this offer to cash.
We keep these promotions updated weekly to ensure you readers always find the best offer when opening a new sports betting account in Tennessee.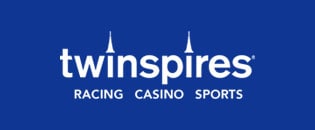 Bet $10, Get $250 in Free Bets
On First NFL Wager
Tennessee Sports Betting FAQs
The Tennessee market has been as controversial as any in the US since legalizing sports betting in November of 2020. The state set a high bar for entry, which limited the number of sportsbooks. However, the surprisingly large handle has drawn a number of new sportsbooks and apps to the state.
With so much interest, and so many changes, bettors have a lot of questions regarding how sports betting in TN works. Below are answers to questions we get most frequently regarding Tennessee sports betting.
Is sports betting legal in Tennessee?
Yes, sports betting was signed into law in Tennessee in April of 2019 and the first sportsbooks launched in August of 2020.
Is mobile sports betting legal in Tennessee?
Yes, mobile sports betting launched with FanDuel and DraftKings in August 2020. Tennessee sports bettors have five sportsbook apps to choose from at the moment. They include DraftKings, FanDuel, Caesars, BetMGM, and Wynn Bet.
What sports can you bet on in Tennessee?
Tennessee sports bettors can wager on every major professional and college sport. This includes betting on college teams located in Tennessee. You can also place prop bets on college sports in TN. The only thing prohibited at the moment is live betting during collegiate events.
What is the minimum sports betting age in Tennessee?
You must be 21 years of age to bet on sports in Tennessee. This is the same age set by every US state that has legalized sports betting since 2019.
Do you have to live in Tennessee to bet in the state?
You do not have to live in Tennessee to bet, but do need to be physically located within the state's borders. Sportsbooks will use geolocation technology to determine your physical location prior to placing a bet on the site or in the app.
What fees are associated with operating a sportsbook in TN?
A sportsbook license in Tennessee is easily the most expensive in the US. Operators must pay a $750,000 annual fee and 20% tax on all gaming revenue. This kept the majority of sportsbooks out of Tennessee but the total handle for the state has been high enough to attract a number of books since.