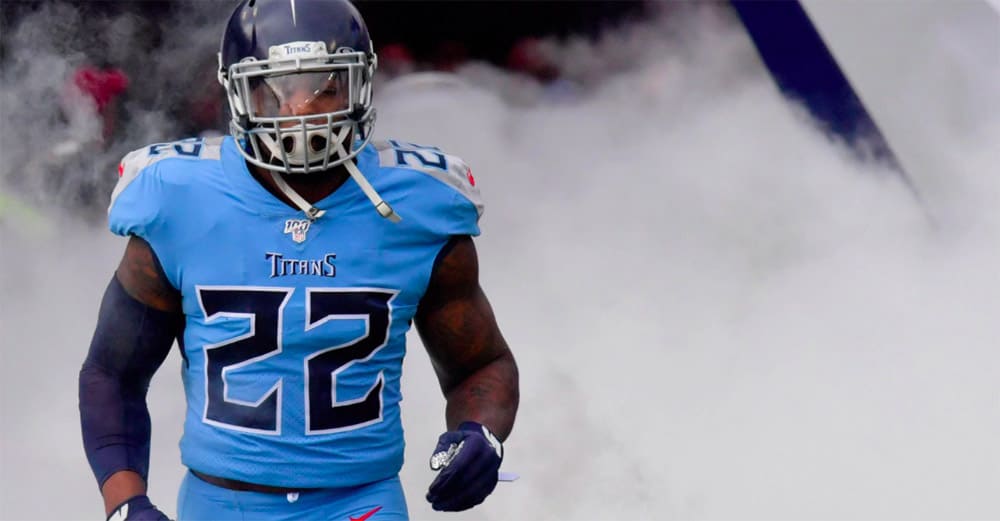 Tennessee Sports Betting Overview
Tennessee became the first state to offer online and mobile sports betting only when the first sportsbooks officially went live in the state on November 1st, 2020. Today there are eight sportsbooks operating in TN: BetMGM, FanDuel, DraftKings, Caesars, Barstool, WynnBet, TwinSpires, and Action 24/7.
The reason for the slower rollout in Tennessee, at least compared to Colorado, Indiana, and Michigan three other states that legalized online sports betting in the past year, is the relatively high tax rate (20% on all revenue).
That being said, given the total handle has rivaled both Colorado and Indiana, there could be additional operators to enter the state in 2022.
Tennessee Sports Betting Fact Check
Tennessee has had legal sports betting for almost 18 months. Folks within the state are passionate sports fans and it shows in the numbers. Here are some facts about Tennessee sports betting.
| | |
| --- | --- |
| ✅ Launch Date | November 1, 2020 |
| 📅 Legal Betting Age | 21 |
| 🏬 Number of Retail Sportsbooks | N/A |
| 📱 Number of Mobile Sportsbooks | 9 |
| 💰 Total Tennnessee Handle (2021) | $2.7 Billion |
| 📈 Total Tennnessee Handle (All Time) | $4 Billion |
| 💸 Largest Sportsbook Handle | FanDuel |
Best Tennessee Sportsbook App: FanDuel
Our pick for the best sportsbook app in Tennessee is FanDuel Sportsbook. Sports fans in the Volunteer State are incredibly passionate about their hometown teams. Now, thanks to FanDuel, hardcore fans of the Tennessee Titans, Tennessee Vols, Nashville Predators, and Memphis Grizzlies can bet legally with one of the best sportsbook apps in the industry. Here are a couple of things we love about FanDuel:
Second to None Bonus Structure - Tennessee sports bettors will be pleasantly surprised at how generous FanDuel is with their sign-up bonus structure. Right now, FanDuel is offering $200 in Free Bets when a new bettor places a $5 wager. Simply register for a new account, deposit your funds, and then FanDuel will load your account with $200 in Free Bets.
Odds Boosts - Odds boosts are becoming more and more popular within the sportsbook industry and FanDuel is well ahead of the curve. Each weekday at Noon Eastern Time, Tennessee sports bettors will have access to new odds boosts! This can help you grow your bankroll at a much faster rate.
Sportsbook with Best Customer Support in Tennessee: DraftKings
Customer service is, unfortunately, somewhat of a dying art these days. However, that is not the case with DraftKings Sportsbook, as they take the top prize as far as Best Customer Support is concerned. If you ever have a question or an issue with your DraftKings account in Tennessee, you won't have to spend loads of time on hold listening to annoying music.
DraftKings has been a major player in the sportsbook and DFS industry since 2009! These folks know how to give gamblers what they want. The customer support team at DraftKings is available by phone, email, or live chat on a 24-hour-a-day basis. For a pinnacle customer service experience in the Volunteer State, you can't go wrong with DraftKings.
Tennessee Available Sports and Betting Restrictions
For the most part, Tennessee sports bettors will find any and every line they want in the state with one exception. Live betting on college sports is not permitted. You will still be able to wager on college football and college basketball games, but operators cannot offer in-game wagering for these events.
Available sports and leagues to Tennessee bettors include the NFL, NBA, NHL, MLB, PGA, CFB, CBB, and eSports. Live betting on all professional sports, including international professional sports, is available on the BetMGM, Caesars, FanDuel, and DraftKings apps.
Additionally, the minimum age requirement in Tennessee is 21. It is important to keep in mind that operators are required to verify a bettor's age and location prior to accepting a deposit, placing a bet, or making a withdrawal.
Recent Tennessee Betting News
Tennessee Closes 2021 with $2.7 Billion in Sports Betting Handle- Tennesseans love their sports and they proved it in 2021 by spending $2.7 billion with online sportsbooks within the state. The books reported a total revenue of $198.5 million, which is a 7.3% hold rate. The law in Tennessee states that sportsbooks should aim for a 10% hold rate in order to boost the state's tax revenue. Any books that don't achieve the 10% hold rate expectation are fined $25,000. It'll be interesting to see if this makes other books gunshy about entering the Tennessee market in 2022.
Tennessee Sets Handle Record in January of 2022 - The Volunteer State started off 2022 by shattering its record for sports betting handle. Tennessee took in over $386 million in sports bets in January. The state also brought in over $29 million in sports betting revenue in January, which is also a state record.

Top Tennessee SportsBook Promotions for July
As we mentioned earlier in this article, the top new player bonus offer for Tennessee bettors is the current promotion from FanDuel. This offer guarantees new Tennessee players a $1,000 No Sweat First Bet!
We base this recommendation on a wide variety of factors ranging from the quality of odds provided by the book, average juice applied to the lines, and most importantly the terms attached to the bonus offer. Track our rankings for every Tennessee bonus offer to find the latest promotions from every TN sportsbook.
The $1,000 No Sweat First Bet offer is a great way for new sports bettors in the Volunteer State to get a chance to increase their betting bankroll.
We keep these promotions updated weekly to ensure you readers always find the best offer when opening a new sports betting account in Tennessee.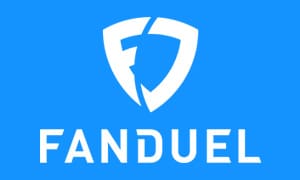 $1,000 No Sweat First Bet
New TN Customers Only
Does Tennessee have any retail sportsbooks?
Unfortunately, no, Tennessee does not have any brick-and-mortar sportsbooks. The state law prohibits any land-based casinos, so unless that law changes, the only option for sports bettors will be of the online variety.
If you're in the Volunteer State and want an in-person sportsbook, your best bet would be to drive to Harrah's Metropolis in Southern Illinois or Horseshoe Tunica in Mississippi. Both of those locations offer a Caesars Sportsbook.
Tennessee Sports Betting FAQs
The Tennessee market has been as controversial as any in the US since legalizing sports betting in November of 2020. The state set a high bar for entry, which limited the number of sportsbooks. However, the surprisingly large handle has drawn a number of new sportsbooks and apps to the state.
With so much interest, and so many changes, bettors have a lot of questions regarding how sports betting in TN works. Below are answers to questions we get most frequently regarding Tennessee sports betting.
Is sports betting legal in Tennessee?
Yes, sports betting was signed into law in Tennessee in April of 2019 and the first sportsbooks launched in August of 2020.
Is mobile sports betting legal in Tennessee?
Yes, mobile sports betting launched with FanDuel and DraftKings in August 2020. Tennessee sports bettors now have 10 sportsbook apps to choose from, with 2 new sportsbooks having launched in Q4 of 2021.
What sports can you bet on in Tennessee?
Tennessee sports bettors can wager on every major professional and college sport. This includes betting on college teams located in Tennessee. You can also place prop bets on college sports in TN. The only thing prohibited at the moment is live betting during collegiate events.
Where does Tennessee sports betting revenue go?
Most of the sports betting revenue in TN goes toward the Tennessee Education Lottery, which helps make a college education more affordable for TN residents.
Do you have to live in Tennessee to bet in the state?
You do not have to live in Tennessee to bet, but do need to be physically located within the state's borders. Sportsbooks will use geolocation technology to determine your physical location prior to placing a bet on the site or in the app.
What fees are associated with operating a sportsbook in TN?
A sportsbook license in Tennessee is easily the most expensive in the US. Operators must pay a $750,000 annual fee and 20% tax on all gaming revenue. This kept the majority of sportsbooks out of Tennessee but the total handle for the state has been high enough to attract a number of books since.
What other sportsbooks are available in Tennessee?
In addition to our Top 4 sportsbooks (FanDuel, DraftKings, BetMGM, Caesars), TN also has PointsBet, BetRivers, Bally Bet, Gamewise, Fubo, Superbook, and Zen Sports.