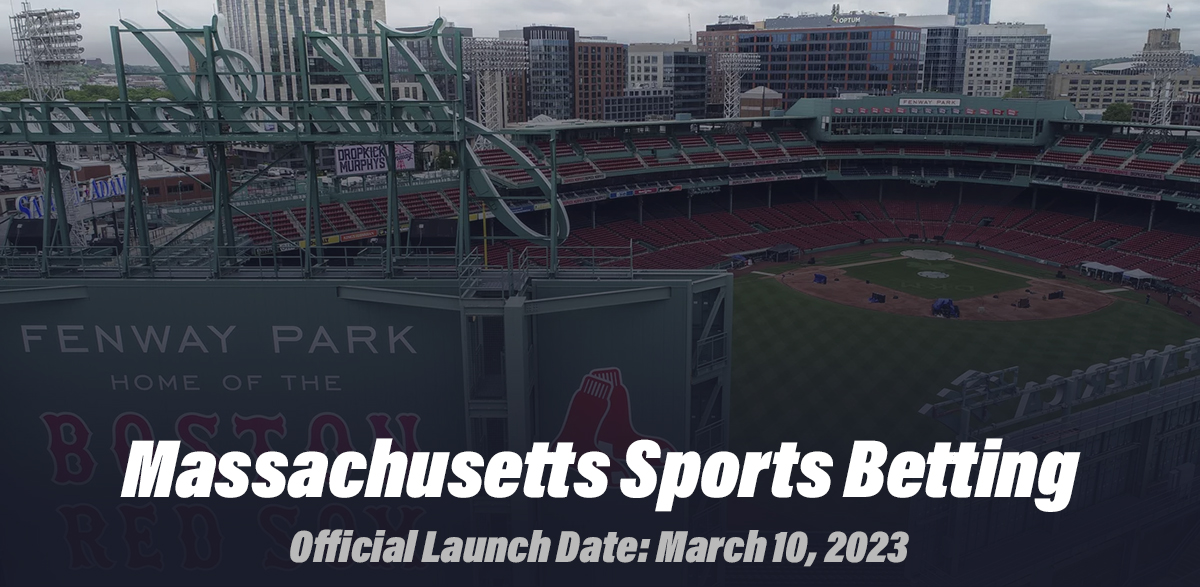 Latest Massachusetts Sports Betting News

Current MA Sports Betting Status: Launched! As of March 10th online sports betting is legal in Massachusetts!
Massachusetts officially legalized sports betting in 2022 with both retail and online sports betting approved to launch in the state. Since then, the official launch date for retail sports betting was January 1, 2023 and online sports betting was March 10, 2023.
The wait is over! You can officially start placing your bets!  This is great news and just in time for the MLB season!
| | |
| --- | --- |
| MA Betting Status | Legal and Active. |
| MA Betting Bill | H6164 |
| Number of Online Licenses | 15 |
| Start Date | March 10, 2023 |
Following the launch of Ohio sports betting, Massachusetts is the second state to go live with retail sports betting and online sports betting in 2023. While we've already seen six sportsbooks launch, we could see many more as the year progresses. Massachusetts sports betting is taking off and with that, there are plenty of deposit match bonuses and sign-up bonuses that will follow.
Massachusetts 2023 Betting Handle Report
In only 7 months' time, Massachusetts has taken in over $2.2 billion in sports wagers. That's an incredible number, especially when you consider that the state hasn't had online sports betting for very long. This should result in a ton of tax dollars for Massachusetts.
What sportsbook did the most business? DraftKings! The industry giant accepted nearly $145 million in sports bets in the month of July alone. FanDuel was in 2nd, with over $86 million in handle.

Available Massachusetts Sportsbooks and Betting Apps
Now that sports betting is available throughout the Bay State, what sportsbooks can you bet at?  Well, we've put together a solid list of some of the best.
DraftKings Sportsbook
DraftKings is one the largest sportsbook operators in the United States and happens to be headquartered in Boston, Massachusetts. Given DraftKings is already available in more markets than any other sports betting app, it seems appropriate that they're one of the first sportsbooks live in Massachusetts. This powerhouse is easily one of the best online sportsbook apps you'll find.  They have competitive odds and almost always have ongoing promotions and bonuses.
BetMGM Sportsbook
BetMGM is the online sports betting app for MGM Resorts which has a casino in Springfield, MA. With a brick-and-mortar casino in the state and phenomenal responsible gaming track record, BetMGM was one of the first operators to receive a license in Massachusetts. We're expecting them to use their big name to open a retail sports betting location.
Caesars Sportsbook
When we refer to the big 4 in sports betting, we are referring to DraftKings, FanDuel, BetMGM, and Caesars. While Caesars Sportsbook lacks a physical casino in Massachusetts, they are currently live in every major U.S. betting market and are already operating in the Commonwealth.
WynnBet Sportsbook
The final mobile sports betting app with a relationship with a MA casino, Wynn Resorts (parent company of the WynnBet app) operates Encore Boston Harbor casino. Of the seven betting apps that launched in MA, WynnBet is arguably the least known. However, the company has seen rather quick growth across other betting states and snagged up one of the 15 licenses in MA.
FanDuel Sportsbook
FanDuel is the top sportsbook in the United States by total handle and is currently available in 20 different betting markets across the country. While not headquartered in the state, FanDuel is based in New York City, so they are a neighboring market. Given FanDuel is available in every state where betting licenses were made available, it makes sense for a big player like FanDuel to earn a license here in MA.
Barstool Sportsbook
Barstool Sportsbook is the betting app for Penn National Gaming. Like MGM, Penn operates a brick-and-mortar casino in Massachusetts (Plainridge Park Casino). Given this fact, Barstool Sportsbook was amongst the first 15 betting apps that received approval to offer online and mobile sports betting in MA.
---
Sportsbooks Coming Soon to Massachusetts
In addition to the 6 sportsbooks that launched on opening day, another 3 operators are set to join the MA betting market in the coming weeks. These include new operators Betr and Fanatics Sportsbook, as well as BallyBet Sportsbook.
Fanatics Sportsbook
One of the more exciting brands that will offer legal sports betting in Massachusetts is Fanatics Sportsbook. Fanatics aims to launch in as many as 20 different betting markets in 2023, which would make it one of the largest sportsbook operators in the U.S. Fanatics Sportsbook is licensed to operate in Maryland and has already opened it's first retail sportsbook in the state.
Betr
Microbetting-focused sportsbook Betr has received a MA sportsbook license and is set to launch sometime this July. This sports betting app is the first to focus on microbetting and is also licensed to operate in Ohio and Virginia.
Bally Bet
While Bally Bet has yet to announce an official launch date in Massachusetts, they have received their license and could launch in the near future. Bally Bet is currently available in 6 U.S. markets, including Arizona, Colorado, Indiana, Iowa, New York, and Virginia.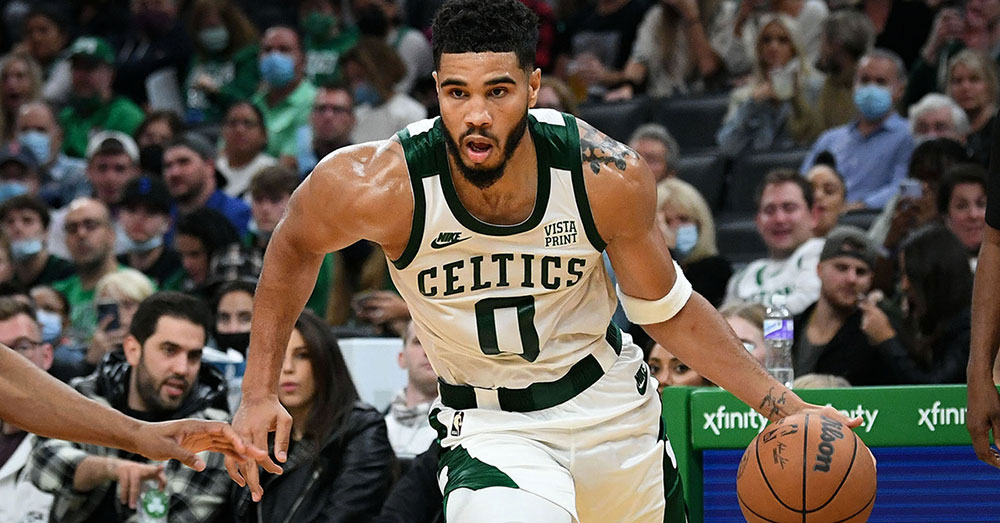 Popular Massachusetts Sports Teams

Massachusetts, and Boston in particular, is one of the more historic sports markets in the United States. The Boston Celtics have more titles that any other NBA franchise (17 - tied with the Lakers). The New England Patriots, led by Tom Brady and Bill Belichick, won 6 titles between 2001 and 2018. The Boston Red Sox have won 9 World Series titles, while the Boston Bruins have won the Stanley Cup 6 times.
Here is a closer look at some of the historic pro franchises that call Massachusetts home.
Boston Celtics
With 17 titles, the Boston Celtics are arguably the most historic franchise in NBA history. They are currently the #1 seed in the East and have made the playoffs in 14 of the past 16 seasons. This includes winning the NBA Finals in the 2007 season and winning the Eastern Conference in the 2007, 2009, and 2021 seasons. This powerhouse definitely brings some interest to the new sports betting market in MA.
New England Patriots
The Patriots dominated the NFL for a nearly 2 decades, winning 6 Super Bowls and 9 AFC Championships. While the results have been mixed since Tom Brady moved on to Tampa Bay, they have remained in contention each of the past three seasons and made the playoffs last year. The Patriots play in Gillette Stadium in Foxborough, MA.
Boston Red Sox
The Boston Red Sox have won 9 World Series titles in the history of their franchise. The Red Sox have 12 players in the Hall of Fame, trailing only the New York Yankees. The team calls Fenway Park home. Located in Boston, Fenway is arguably the most iconic stadium in Major League Baseball.
Boston Bruins
One of the Original 6 NHL teams, The Boston Bruins are tied for third-most Stanley Cup wins among all NHL teams. The franchise was home to a number of hall of fame players including Bobby Orr, Phil Esposito, and Ray Bourque. On the current roster, Brad Marchand, Patrice Bergeron, and David Pastrnak all look like future first-ballot hall of famers.
New England Revolution
The newest professional franchise to enter the Boston market is the New England Revolution. The Revolution compete in the Eastern Conference of the MLS. The Revolution was founded in 1996 and have competed in 5 MLS Cup Finals including 2002, 2005, 2006, 2007, and 2014.

Top Division 1 College Sports Teams in Massachusetts
There are more than 100 universities in Massachusetts, but the two most familiar to college sports fans are Boston College and UMass. Far from powerhouses in the modern sports world, but both have had a handful of historic seasons worth noting.
Boston College Eagles
Boston College was founded in 1863, making it one of America's oldest Universities. The school has 6 National Championships, including 5 in men's ice hockey and 1 in women's lacrosse. The football team was just 3-9 this past season, including a 2-6 record in the ACC. The MBB team is currently 8-7 with a 2-2 record in ACC play.
UMass Minutemen
Like Boston College, UMass was founded in 1863. While UMass does not have a rich history of winning, the men's basketball teams in the 1990's were some of the best in the nation. This includes the 1996 team led by National Player of the Year, Marcus Camby. The team made the NCAA Tournament every season from 1992 to 1998 and made the Final 4 in 1996. Camby would go on to be the #2 overall pick in the 1996 NBA Draft.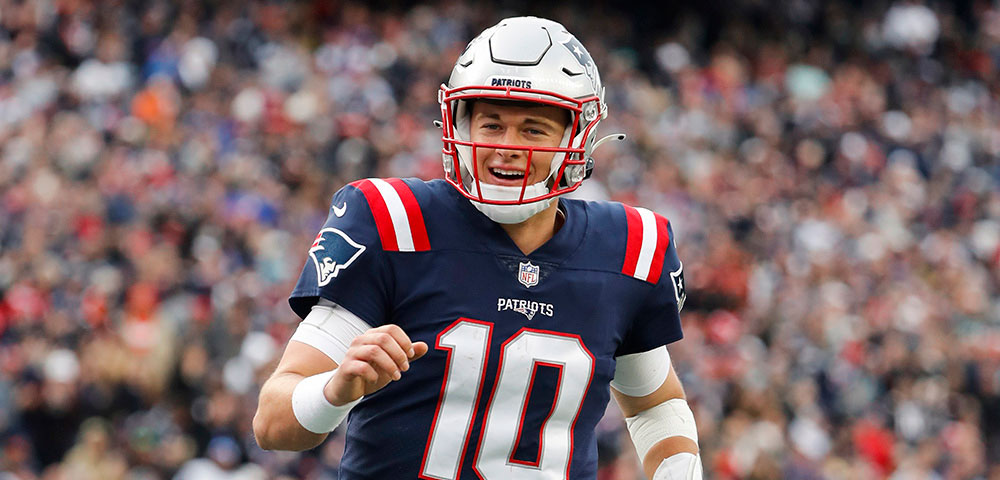 Massachusetts Sports Betting FAQs

The start of legal sports betting in every state can be confusing for new sports bettors. The FAQs found below will address the questions we receive most often and should provide a wealth of useful information for Massachusetts bettors.
Is sports betting legal in MA?

It sure is! The Massachusetts sports betting bill was passed in 2022, making all forms of sports betting legal in Massachusetts.

Is online and mobile sports betting legal in Massachusetts?

Yes, sports betting is available online, in-person, and through mobile sportsbook apps. As of March 10th, 2023, anyone of legal age and within the boundaries of the state can participate in legal sports betting.

When will sports betting be legal in MA?

On January 1st, 2023 the state of Massachusetts allowed retail sportsbooks to operate and on March 10th of the same year online sportsbooks were operating. It took Massachusetts lawmakers over three years to approve a sports betting bill, but we are now just seeing the dream becoming a reality. We've been itching with anticipation since the Massachusetts sports betting law was passed.
Who can bet on sports in MA?

Anyone that is physically located in the state of Massachusetts and is at least 21 years old is eligible to bet on sports in a retail sportsbook or online. It's worth noting that if you want to join in the sports wagering in the Bay State, then you'll have to verify your identity. This is for all sports bettors at all online sportsbooks and retail sportsbooks.

Do I have to be in Massachusetts to bet?

Yes, you must be physically located within the state of Massachusetts in order to be able to place wagers. All online sportsbooks, such as DraftKings and WynnBet have geolocation software in place that will verify your location before you can even create an account or make a deposit.

What sports are legal to bet on in Massachusetts?

Bettors in MA can wager on all professional and collegiate sports. This does include in-state D1 colleges like Boston College and UMass. The state went live just in time for sports fans to wager on March Madness and the 2023 National Tournament. This is great news for Massachusetts, as many states don't allow betting on college sports.

Will online casinos be legal in Massachusetts?

No, online casino games will not be legal in MA - at least not any time soon. Gamblers looking to play slots and other casino games will need to visit one of the state's three brick-and-mortar casinos. There are currently only four states in the US that have legal online casino games, but for now, Massachusetts online sports betting is what Massachusettsans have.
Is DFS Legal in Massachusetts?

Yes, daily fantasy sports are legal in MA. Anyone that is 18+ years of age is eligible to enter DFS contests and win cash prizes. The top DFS apps in Massachusetts include DraftKings, FanDuel, and Underdog. All of which are potential sportsbook operators in the state.

Can I bet on horse racing in MA?
Yes, online and in-person betting on horse racing is legal in the state. This means MA bettors can wager on popular apps like TVG and TwinSpires as well as live betting venues like the Plainridge Park Casino.

What is the best bonus for sports betting in MA?

Each sportsbook operator will have different offers available, but generally speaking, the best bonus right now is FanDuel's No Sweat Bet. For the first 24 hours, new sports bettors can place a bet up to $1,000 and if it loses they'll credit your account with bonus bets. There are other bonuses and we always recommend taking advantage of all of them, but the No Sweat Bet is a great way to get started in MA sports betting.

Which sportsbook is the best in MA?

That really depends on your personal preference. All of the top online sportsbooks are available in Massachusetts, including DraftKings, FanDuel, WynnBet, and Caesars. Each of these operators offers competitive lines and excellent bonuses, so it's really up to you to decide which one is best for your sports betting needs. Some sportsbooks have better apps than others while some focus more on live betting than others, so make sure to shop around and find the one that works best for you.

If a sportsbook requires a bonus code, you'll need to enter it when prompted during the sign-up process. Once you've done this, the sportsbook will credit your account with whatever bonus is associated with that particular code. It could be bonus bets, deposit bonuses, or other incentives depending on the specific offer.

Bonus bets are credits offered by sportsbook sites that can be used to wager and win actual money. They enable bettors to place wagers without using their own funds. Who doesn't love a free chance to win? Just bear in mind that most online sportsbooks have wagering requirements for bonus bets, so make sure you read the fine print before placing any bets.

What is responsible gambling?

Responsible gambling is an important concept among sports bettors. It means betting responsibly and taking proactive steps to avoid developing a gambling problem or addiction. This includes setting a budget and time limits, taking breaks from gambling, not betting while intoxicated, and using tools such as self-exclusion to avoid over-betting. It is important that bettors always practice responsible gambling in order to maintain a healthy outlook on the activity.

Legal Massachusetts Sports Betting is Here!
With the sports betting launch happening in March, hurry over to any of the sportsbooks we mentioned and take advantage of any welcome bonuses they have going on. 
Historically, when a state launches sports wagering, all of the online sportsbooks and retail sportsbooks offer massive bonuses and bonus bets.  In essence, they know that new MA sports bettors are going to pick their favorite sportsbook and they want to be your book.  
Keep checking back as we'll post up any and all Massachusetts sports betting updates right here.

Massachusetts Responsible Gaming
Massachusetts bettors must be 21+ and present to place wagers in the state. If you or a loved one is experiencing problems with gambling, call 1-800-327-5050 or visit www.mahelpline.org/problemgambling to speak with a trained specialist for free, 24/7. Further support can be obtained by visiting gamblinghelplinema.org or GameSenseMA.com.