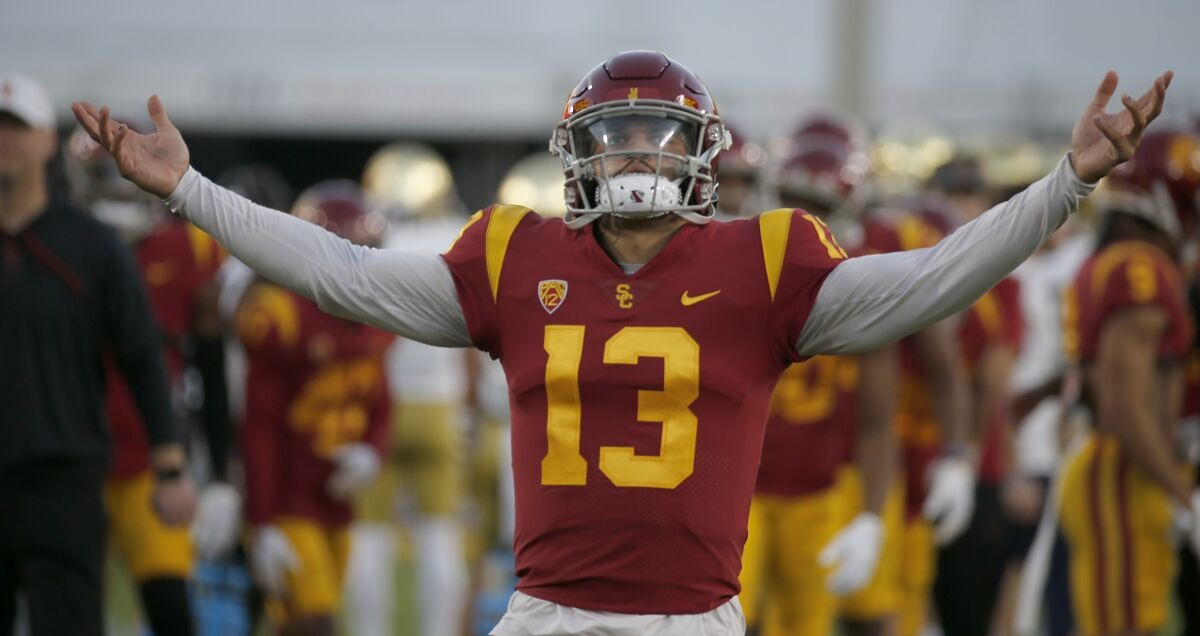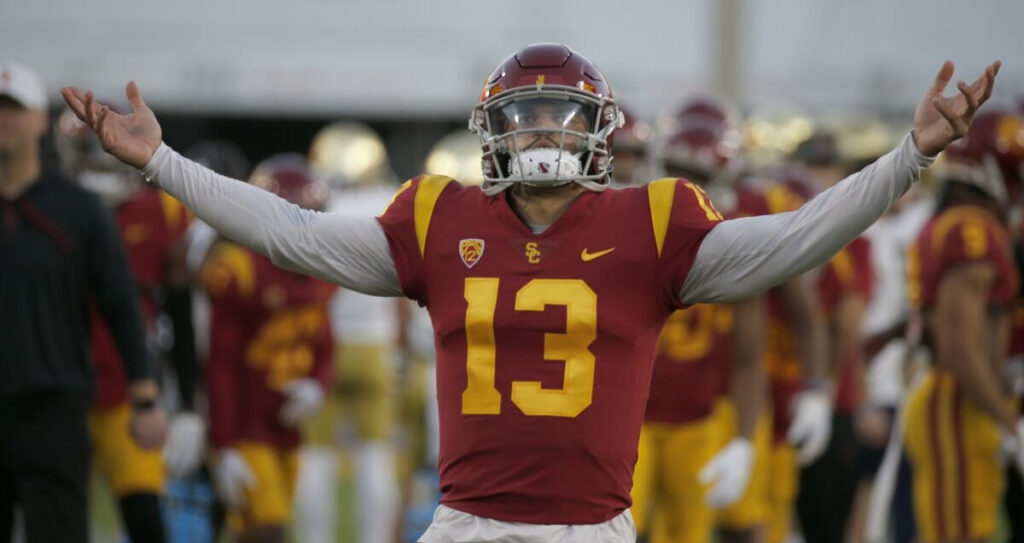 Nothing beats the crisp, cool feeling of fall being in the air. Most sports bettors look forward to the excitement of fall time because of football season. How can you not love the pure passion that flows from over 100,000 screaming college football fans?
Although the NFL is the most popular sport to bet on, college football is arguably the most exciting. Nothing beats watching a double-digit underdog win the game outright, and this happens quite often in college football. Our goal with this guide is to help you win some money on college football in 2023. Keep reading to see our five best college football betting tips.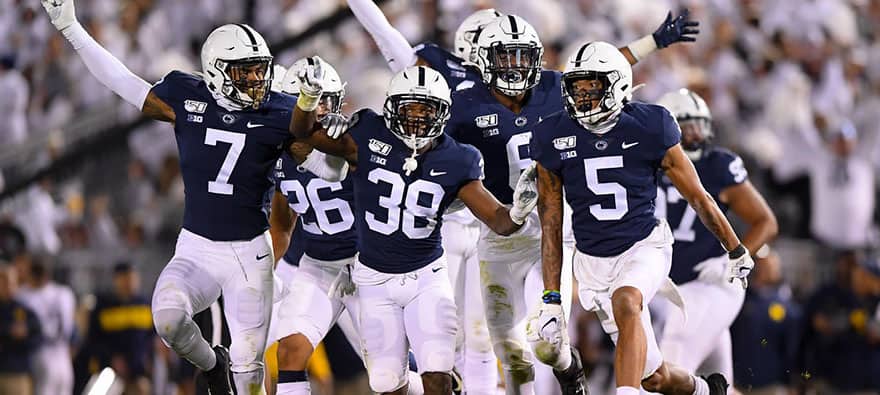 5. Keep Your Own Power Ratings
College football is one of the few sports where it makes sense to create your own power ratings. There are 131 teams in the FBS, so there is no way the bookmakers can have an accurate read on all of them. What we recommend is giving each team a rating of 50 to 100 before the season starts. Keep adjusting each team's respective power rating after each week's games.
Many recreational sports bettors simply do not have the time to make their own power ratings. That is understandable because the process requires a great deal of reading and research. A simple online search of "college football power ratings" will give you access to lots of different numbers from various resources. You can use any one of those power ratings as a starting point and make your own adjustments each week. Another noble idea is to blend three or four different sets of power ratings together to make it your own.
4. Be Ready to Bet the Openers on Sunday Night
College football provides sports investors a tremendous opportunity to acquire what is called 'closing line value'. What is the closing line value? Here's a quick example: Let's say you like Alabama to steamroll Middle Tennessee State in Week 1. You grab the Crimson Tide at the -38 price when it is released by the books. Let's say that the point spread closes at -42 when the game kicks off. That means you have four points of the closing line value.
(Side note: You can shop Week 1 College Football lines with our college football odds checker tool.)
The reason closing line value is important is that it shows that you are getting the best of the number. The closing line is extremely efficient because all of the money has flowed in from all over the world to shape that number. Though you will hear lots of arguments on how much closing line value really matters, it is a fantastic indicator of whether or not you will win at sports betting over the long haul.
So, with all that being said, what is the best way to get closing line value? Have your power ratings ready before the next week's lines come out on Sunday night! When you see a large disparity in the book's number versus your number, fire away! However, if there is a significant difference in your line versus the opening line, make sure you did not miss something like a key injury to one of the team's starters.

3. Consider Betting the Over in Hot Weather Conditions
The betting public loves to wager on overs as far as the total points are concerned. Normally this creates some value in playing a game under the total. However, betting the under is not much fun because you need a boring, low-scoring game to win your wager. Also, betting college football unders can be extremely stressful and could take years off your life.
Thankfully, there are some situations where it makes sense to play the Over. One of the easiest situations to look for is when the game-time temperature is 85 degrees or higher. Higher temperatures tend to tire out the defensive players more so than the offensive players. This leads to hiring scoring a large majority of the time.
An easy way to play this trend is to simply check the weather reports and target the games where hot weather is expected. Obviously, this strategy works best early in the college football season (September and maybe early October) when temperatures are still rather warm.
2. Sprinkle the Money-Line, Especially on Small Underdogs
When betting on college football underdogs, don't be afraid to put at least part of your bet on the moneyline. Small underdogs of four points or less tend to perform well in college football. This is especially true in conference games.
We recommend that sports bettors employ the 80/20 strategy when betting on small college football underdogs. Take your normal wager amount. Place 80% of it on the point spread and 20% of it on the moneyline. This will give your bankroll a nice boost when your underdog wins the game outright. It happens a whole lot more often than you think!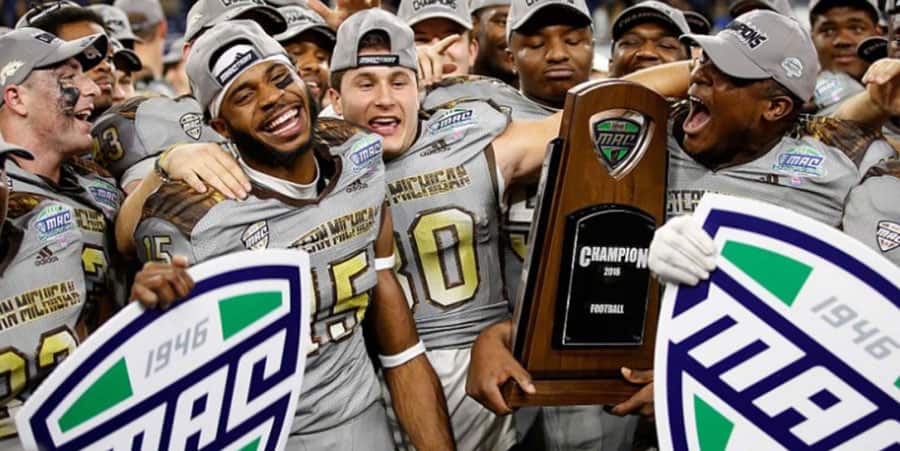 1. Specialize in a Small Conference
Want to have your most successful year ever in college football betting? Specialize in one of the smaller conferences like the MAC, MWC, CUSA, or Sun Belt. The bookmakers do not receive much betting action on these conferences so they do not spend as much time setting the point spreads on them as they do the powerhouse conferences like the SEC.
The small conferences provide an ample opportunity to make profits for sports bettors that are willing to become an expert in them. Decide which conference you want to be an expert in. Read as much as you can get your hands on about each team in that conference. Follow each team's beat writer on Twitter for breaking news.
You may be surprised at how easy it is to find betting value in the non-Power 5 conferences. Betting on the smaller conference games may not be as fun as picking the winner of the CBS Game of the Week. However, the money won will be just as green!