The process to acquire a Kentucky sports betting license is relatively straightforward. Sportsbooks need to partner with an in-state race track and pay the initial licensing fee of $50,000.
There were a total of 8 online sportsbooks approved to launch on opening day. This list includes some of the biggest brands in the sports betting industry, including FanDuel and DraftKings.
Caesars Sportsbook
If you are looking for low juice and great player rewards, Caesars may be the sportsbook for you. Caesars applied for a Kentucky sports betting license through a deal with the Keeneland race course and launched in the state on September 28, 2023.
BetMGM Sportsbook
With great welcome offers, daily odds boosts, and player rewards, BetMGM is arguably the most player-friendly sportsbook in the industry. BetMGM gained access to the Kentucky market through a partnership with Sandy's Racing and Gaming and officially launched on September 28, 2023.
FanDuel Sportsbook
The top-rated mobile sportsbook in the US, FanDuel offers a great user interface, same game parlays, and industry-leading live betting options. FanDuel partnered with Churchill Downs to gain access to the KY betting market and launched on September 28, 2023.
DraftKings Sportsbook
The top downloaded app in the industry, DraftKings Sportsbook is known for having the best bonus offers in the industry. DraftKings partnered with Cumberland Run and was one of the first betting apps to launch in the state on September 28, 2023.
Bet365 Sportsbook
An emerging player in the U.S. sports betting industry, Bet365 was one of the first sportsbooks to be approved to offer sports betting in Kentucky. Bet365 partnered with Sandy's Gaming and Racing and its app went live in the state on September 28, 2023.
Barstool Sportsbook
Barstool Sportsbook will eventually transition to ESPN Bet in Kentucky, however, Penn National Gaming has elected to launch with the Barstool brand. Barstool Sportsbook was approved for a day 1 launch in Kentucky.
Fanatics Sportsbook
Fanatics Sportsbook is one of the newest names in the U.S. sports betting industry, and Kentucky will be the first state where Fanatics launches on opening day.
Circa Sportsbook
Circa Sportsbook is one of the oldest and most trusted names in sports betting. While the casino is extremely popular in Las Vegas, the online sportsbook has yet to find its footing here in the U.S. Circa acquired its Kentucky license through a partnership with Cumberland Run. The Circa Sportsbook Kentucky launch is still pending.
It is worth noting how strong this group of sportsbooks is. DraftKings and FanDuel are the unquestioned industry leaders, while BetMGM, Caesars, and Bet365 are arguably the top alternatives. So, whether you're a Wildcat at heart or a Cardinals fan, prepare yourself for an exciting new chapter in Kentucky sports.
---
What are the Best Sportsbooks in Kentucky?
We broke the best sportsbooks in Kentucky into five distinct categories. Each category should be helpful in finding the best sportsbooks for you, whether it's based on bonus offers, ease of use, or the types of betting markets available.
Best Overall Sportsbook: DraftKings Kentucky
Best Bonus Offer: Bet365 Kentucky
Best Betting Experience: FanDuel Kentucky
Best Betting Variety: BetMGM Kentucky
Best Rewards Program: Caesars Kentucky
Best New Sportsbook: Fanatics Kentucky
So, if you're looking to get in on all the exciting action that legal sports betting is bringing to Kentucky, these five sportsbooks are some of your best bets! And with the launch date officially here, the time to start testing each of these apps is now!

Best Overall Sportsbook: DraftKings Kentucky
One of the biggest names in the sports betting industry, DraftKings is quickly becoming a favorite among bettors for its user-friendly interface and comprehensive selection of sports and betting markets. With generous bonus offers for new customers, new Kentucky bettors can get up to $350 in bonus bets at DraftKings.
Beyond generous welcome offers, we chose DraftKings as Kentucky's best overall sportsbook for its convenient design and expansive selection of betting markets. Whether you're looking to bet on your favorite college team or putting money on the big game, DraftKings has more betting options than any other sportsbook.

Best Bonus Offer: Bet365 Kentucky
If a strong welcome offer is what you're after, then the current Bet365 bonus offer should be at the top of your list. Bet365 consistently offers some of the most generous bonus offers in the industry, and its Kentucky launch offer is no exception.
Kentucky bettors can place a $1 wager at Bet365 to get $365 in bonus bets whether their first wager wins or not. This is not only our top-rated Kentucky promotion but is the best welcome offer from any U.S. sports betting app.

Most User-Friendly Interface: FanDuel Kentucky
If you're looking for a sports betting app with a user-friendly design and great betting experience, FanDuel Sportsbook is your best bet. FanDuel offers a streamlined design and plenty of customization options to make sure you can find the perfect layout for you.
Additionally, FanDuel Sportsbook offers great research tools that are integrated directly into the app. There is a reason FanDuel has the highest-rated app in the industry, and we think the reputation will hold true in Kentucky.

Most Betting Variety: BetMGM Kentucky
Of course, we all know that variety is the spice of life. When it comes to sports betting, you want to be able to choose from a wide selection of sports and betting markets. This is where BetMGM Sportsbook shines. The sportsbook offers an impressive array of markets, including everything from traditional sports like football and basketball to more niche options like darts and chess.
BetMGM is also known for having a solid rewards program, great customer support options, and generous welcome offers. Kentucky bettors can get a first bet offer worth up to $1,500 when they sign up at BetMGM this September.

Best Rewards Program: Caesars Kentucky
Caesars Rewards are by far the best in the industry, and a major reason the online sportsbook has found so much success in the U.S. Earn reward credits for every bet you place and cash those points in for site credit, stays at Caesars Resorts, and more.
In addition to a great rewards program, Caesars is launching in Kentucky with a strong $250 bonus offer. This promotion is only available in the Bluegrass State and should attract plenty of new players.

Best New Sportsbook: Fanatics Kentucky
Fanatics Sportsbook is one of the latest sportsbooks to launch in the U.S. and recently acquired PointsBet. The acquisition gave Fanatics access to one of the best betting apps in the industry, and an easy choice for our pick as the best new sportsbook.
In addition to a great mobile app, Fanatics Sportsbook offers a rewards program unlike anything else in the industry. Players earn FanCash rewards for every wager. These rewards can be redeemed for site credit at Fanatics Sportsbook or for free gear on the Fanatics website.
---
How to Sign Up at an Online Sportsbook in Kentucky
Sports betting is brand new to the state of Kentucky, which means most bettors will be signing up at an online sportsbook for the first time. The process is relatively straightforward at most sportsbooks, however, because sports betting is a regulated industry, there are a few items every player should keep in mind as they register.
Here is a quick rundown on how to get started with the Kentucky sportsbook of your choosing:
Be sure you choose a regulated sportsbook: Before betting in Kentucky, you'll need to find a legal and reputable sportsbook. There are only 8 sportsbooks approved to offer online betting in the state: DraftKings, FanDuel, Bet365, Caesars, BetMGM, Fanatics, Barstool, and Circa.
Understand the registration process: Once you've chosen a sportsbook, it's time to create an account. Simply fill out the registration form and provide all the necessary information. Kentucky sportsbooks are required to verify your identity and location. This means that you will need to provide a valid government-issued ID when you sign up.
Choose a bonus offer: As a new player, you get access to each sportsbook's best available promotions. However, it is important to opt into the offer of your choosing when you register. The bonus offers featured on this page are exclusive promotions and are considerably better than the default welcome offer at each sportsbook.
Make an initial deposit: Once your account is set up, you'll need to deposit before placing any bets. Most sportsbooks accept credit and debit cards and e-wallets like PayPal and Skrill. It is important to meet any minimum deposit requirements attached to the sportsbook's bonus offer.
Place your first bet: After you've deposited, it's time to start betting. You can browse the various markets and odds available and make your picks before submitting your bet. If you chose a bet-get promotion, such as Caesars bet $50 to get $250 offer, it is important you meet the first-wager requirement with your first bet.
And that's it, you're now ready to start betting in Kentucky. With a few clicks, you can join the millions of people around the world who have experienced the thrill of wagering on their favorite teams and sports.
---
What are the Eligibility Requirements for Legal Sports Betting in Kentucky?
Before you can place any bets, you must first abide by the regulations set forth by the Kentucky Horse Racing Commission. In the Kentucky sports betting legislation it outlines three requirements that must be met in order to legally bet on sports in the state.
You must be 18 years of age or older (21+ with some sportsbooks).
You need to have a valid, government-issued ID.
You must physically be located in the state of Kentucky when placing your bets.
All of the reputable online sportsbooks and even retail sportsbooks will ensure that you meet all of these requirements before allowing you to place a bet. After all, it's their sports betting license on the line and they're not going to risk it for you.
---
What Types of Bets are Legal in Kentucky?
Fortunately, there's no shortage of bet types to choose from in Kentucky. Per the Kentucky sports betting bill, the state allows for all the most popular sports bets including point spread, moneyline, parlay, and props as well as more complex wagers such as futures and live betting. All of the major sports betting apps allow for these types of bets.
Moneyline Bet
This is the most straightforward kind of sports bet where you simply pick the team or player you think will win a game or match. The odds are set based on each team's or player's likelihood of winning.
Point Spread Bet
Also known as a line or spread, this type of bet involves a favorite and an underdog. The favorite needs to win by more than a certain number of points (the spread), while the underdog has to lose by less than the spread or win outright.
Over/Under Bet (Totals)
In this type of bet, you're wagering on the combined score of both teams in a game. You bet on whether the total will be over or under a specified number set by the bookmaker.
Parlay Bet
A parlay involves multiple bets (two or more) combined into one. This increases the potential payout but also the risk, as all parts of the bet must win for the parlay to pay out.
Prop Bet
These are bets on specific events happening during a game that doesn't necessarily relate to the final outcome. For example, betting on which team will score first, or how many yards a player will run.
Futures Bet
As the name suggests, these are bets placed on events that will happen in the future, like who will win the Super Bowl next year, or who will be the next MVP.
Teaser Bet
Similar to parlays, teasers allow you to combine multiple bets into one. However, teasers let you adjust the point spread or totals line in your favor in exchange for a lower potential payout.
Round Robin Bet
This is a more complex form of a parlay that creates a series of smaller parlays from a list of selections. It offers a little more security than a traditional parlay as not all selections need to win.
Live Betting (In-Play Betting)
This type of betting allows you to place bets after a game or match has already started. The odds change dynamically based on the action.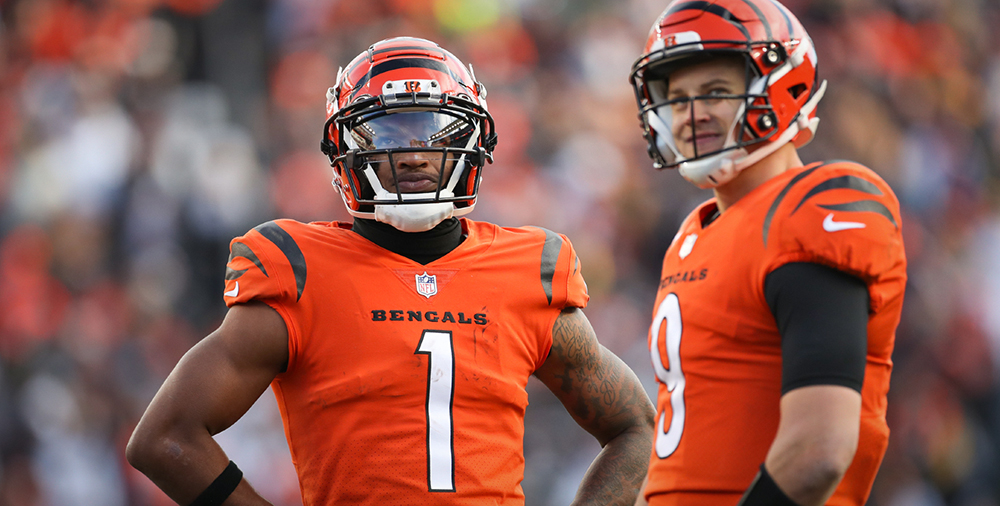 What Sports You Can Bet on in Kentucky?
When Kentucky decided to legalize sports betting, it opened up an entire world of sports markets. All of the major sports are legal for betting in Kentucky, including every major profession and college sport. Here are just some of the dozens of sports Kentucky bettors will be able to wager on when betting goes live this September:
NFL
The NFL is arguably the most popular sport to bet on in America. It boasts a huge fan base and an action-packed season. Bettors love the strategic nature of football, the dramatic swings in momentum, and the thrill of last-minute touchdowns. The Super Bowl, the NFL's championship game, is the most bet on single event every year.
NBA
Basketball, particularly the NBA, is hugely popular with bettors due to its fast-paced nature and high-scoring games. The NBA's long season (82 regular-season games per team) provides many betting opportunities. Additionally, the NBA playoffs are a time of intense betting activity. Prop bets are particularly popular with NBA games.
MLB
Baseball betting offers something unique to bettors: a massive amount of data to analyze. Baseball is a stat-heavy game, providing ample opportunity for those who love to dig into the numbers. Plus, with 162 regular-season games played by each team, there are plenty of chances to place bets. The Kentucky sports betting launch is just in time for the MLB playoffs.
NHL
Hockey might not be as popular as the other major sports, but it still has a dedicated betting community. The NHL's high intensity and fast pace make it exciting to watch and bet on. The Stanley Cup playoffs, in particular, draw a lot of betting interest.
MLS
Soccer is the world's most popular sport and its popularity is growing in the U.S. With a growing number of teams and an expanding fan base, MLS betting is on the rise. The low-scoring nature of soccer can make it a thrilling challenge for bettors.
PGA Tour
Golf might seem slow compared to other sports, but it's a favorite among many bettors. The PGA Tour offers tournaments almost every week, providing plenty of betting opportunities. Golf betting can be particularly exciting because of its unpredictability - a dark horse can surge ahead at any time.
NASCAR
Auto racing, especially NASCAR, draws a lot of betting interest. The high-speed, high-risk nature of the sport makes it exciting to watch and bet on. Individual races, as well as season-long competitions, offer a variety of betting options.
UFC
MMA, and specifically, the UFC, has seen a surge in popularity in recent years. The high-stakes, unpredictable nature of fights makes UFC betting incredibly exciting. Plus, with events happening globally and throughout the year, there are always betting opportunities.
Horse Racing
Home to some of the most famous horse racing tracks (ahem, Kentucky Derby), Kentucky is no stranger to this sport. Horse racing betting often involves more strategy than other sports, as there are many variables to consider. With so many different races throughout the year, Kentucky horse racing bettors can always find an event to wager on.

College Sports Betting in Kentucky
With the online sports betting launch in Kentucky, sports bettors will be delighted to know that they can bet on all college sports. This includes both in-state and out of state schools on countless college sports.
University of Kentucky Wildcats
The University of Kentucky Wildcats are a dominant force in college sports, particularly in basketball. The Wildcats' men's basketball team is one of the most successful in NCAA history, boasting multiple national championships and a plethora of NCAA tournament appearances. This rich history and consistent high-level performance make Kentucky games a popular choice for sports bettors. The unpredictability of college basketball coupled with the Wildcats' winning tradition creates an exciting betting environment.
University of Louisville Cardinals
The University of Louisville Cardinals are another powerhouse in Kentucky college sports, especially in basketball and football. The Cardinals' basketball team has also won multiple national championships, while their football team regularly competes in top-tier bowl games. As with the Wildcats, the Cardinals' strong track record and the volatile nature of college sports make them a hot ticket for sports bettors.
Western Kentucky Hilltoppers
The Western Kentucky Hilltoppers may not have the same national recognition as the Wildcats or the Cardinals, but they're a strong team in their own right. The Hilltoppers' basketball team has made numerous NCAA tournament appearances, while their football team has competed in several bowl games. The Hilltoppers' underdog status can make for some intriguing betting opportunities.
Murray State Racers
Murray State University's Racers have a solid basketball program that has consistently performed well in the NCAA tournament. Although they're often overshadowed by the Wildcats and the Cardinals, the Racers' games can offer some potentially lucrative bets, especially during March Madness.
Morehead State Eagles and Eastern Kentucky Colonels
Morehead State University and Eastern Kentucky University are smaller programs compared to the others on this list, but they still attract attention from sports bettors. Both schools have competitive football teams that play in the NCAA Division I Football Championship Subdivision. Betting on these games can provide a nice change of pace from the high-stakes action of Power Five conference games.
---