Springtime in the NFL is when the general managers and personnel executives make more headlines than the players on the field. As the NFL combine and college pro days come and go, the time for decision-making looms large. Terms like 'upside' and 'high-motor' will be said and heard more times than can be counted, and many players' fates will be decided by the conclusion of the draft weekend at the end of April.
Four quarterbacks who rank in the top six of all prospects, according to Pro Football Focus (PFF), headline this year's class. Alabama's Bryce Young is at the top of the board, with Kentucky's Will Levis ranked fourth, Ohio State Buckeye CJ Stroud fifth, and Anthony Richardson of Florida at number six.
Georgia defensive tackle Jalen Carter and Alabama linebacker Will Anderson Jr., respectively, separate Young from his fellow quarterbacks atop the prospect rankings with less than a month to go before commissioner Roger Goodell announces the first pick.
Chicago's blockbuster deal with Carolina recently caused a major shakeup in the draft order. That deal sent the first overall selection to the Panthers for a haul of draft picks, including two first-rounders and two second-rounders, and wide receiver DJ Moore. The trade has been the only transaction that's affected the first round in this year's draft, but we expect that to change as April 27 draws closer.
DraftKings has released a bevy of special wagering options to bettors ahead of the 2023 NFL Draft, and we dig into those offerings just ahead.
Featured Offers for 2023 NFL Draft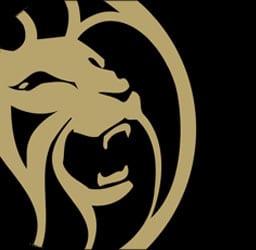 $1,000 First Bet Offer
Win or Get Bonus Bets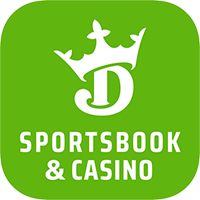 Bet $5, Get $150 in Bonus Bets
If Your Team Wins
2023 NFL Draft Specials
While some sportsbooks limit their NFL Draft action to only a few options, DraftKings prides itself on offering a whole slew of props. Let's take a look at a few of the categories that are available for this year's big event!
1. Players to Be Selected 1-5
Each of the first five picks has odds for the top players likely to hear their name called at these coveted positions. Stroud has vaulted to being favored to go first overall after the Panthers moved up the draft board, and Young projects to go second after spending a month or so atop the odds. If the current order stays the same, Stroud would head to Carolina, and Young would team up with new Texans head coach DeMeco Ryans in Houston.
Anderson Jr. is favored to be selected third overall, a spot occupied by the Arizona Cardinals and their first-year coach, Jonathan Gannon. At fourth, Richardson is in the lead to be drafted by Indianapolis and yet another new coach, Shane Steichen.
His stellar showings at the NFL Combine and Florida's pro day have personnel executives reportedly competing to draft the athletic quarterback. Gannon and Steichen parlayed success as coordinators for the Philadelphia Eagles into their new gigs as first-time head coaches in the NFL for 2023.
To round out the top five, a trio of players, including Anderson Jr., are tied for the favorite to be selected by Seahawks. Joining him are Carter and Tyree Wilson, the defensive end from Texas Tech that's ranked best at his position by ESPN's Mel Kiper Jr.
2. Player to be Drafted First at Their Position
Several position groups have odds for the player to be chosen before their peers on April 27. Quarterbacks, wide receivers, offensive linemen, cornerbacks, linebackers, and running backs have specific odds for their positions. Additional categories for all defensive players and non-quarterbacks also offer bettors the chance to make a wager.
Stroud is the favorite to be drafted first among the signal callers, which is no surprise given the odds for the top pick. Young follows Stroud for second on that list, and Richardson is third. Levis is significantly behind that top three, and the rest of the QB board is all listed at +15000 or longer to be taken first at the position.
At wide receiver, Ohio State's Jaxon Smith-Njigba is a sizeable favorite to go before TCU's Quentin Johnston, Zay Flowers from Boston College, and USC Trojan Jordan Addison. Tennessee's Jalin Hyatt is within striking distance of the leaders before a steep dropoff until players like Josh Downs from UNC and LSU's Kayshon Boutte are further down the list.
It's a much closer battle between two Big Ten offensive tackles at the top of their position rankings. Paris Johnson Jr. from Ohio State and Northwestern's Peter Skoronski are clear of their fellow linemen by a good margin, with Johnson listed as the favorite. According to Kiper's most recent mock draft, both are projected to go within the first ten picks, with Johnson going ninth and Skoronski immediately after at tenth.
The talented cornerbacks are led by Oregon's Christian Gonzalez, with All-Big Ten selections Devon Witherspoon (Illinois) and Joey Porter Jr. (Penn State) around the top of the group. Kiper projects five corners will be taken in the first round, with Mississippi State's Emmanuel Forbes and Maryland's Deonte Banks joining the others.
Finally, Will Anderson Jr. is the heavy favorite to be the first defensive player off the board. Gonzalez, Wilson, Carter, and Witherspoon are the only players with better than +10000 odds to challenge Anderson.
3. Draft Matchups
DraftKings has six head-to-head wagering options for a player to be selected before the other in their pair. These are limited to position matchups, including options like the battles at offensive tackle between Johnson and Skoronski and cornerback between Gonzalez and Witherspoon.
The tight-end duo featured in these options is the closest matchup of the six. Notre Dame's Michael Mayer is a slight favorite over Utah's Dalton Kincaid. However, both players project to be dominant threats at the position for years to come at the professional level.
The matchups with less parity include two wide receiver duos, where Smith-Njigba is -475 to hear his name called before Addison, while Flowers is even more heavily favored to be drafted before Hyatt.
Just one quarterback matchup is available here: Anthony Richardson vs. Will Levis. Richardson is -250 to be selected before Levis, but Kiper predicts a trade between the Colts and Cardinals will see Indianapolis move up the board and scoop up Levis with the third pick.
Best Bets
After scouring the entire NFL Draft betting board, we've settled on 4 best bets for Thursday, April 27. While all of these are available at DraftKings, we were able to find some better numbers at other online sportsbooks on a few of them. Best of luck with your picks!
Player to be Drafted First: Michael Mayer -125 over Dalton Kincaid (DraftKings)
Mayer has been discussed as a generational prospect for years at Notre Dame. Kincaid has a solid chance to beat him out, but Mayer is the pick here.
First Cornerback Drafted: Christian Gonzalez -182 (BetRivers)
The Oregon Duck backed up an impressive season with a productive combine performance, running his 40-yard dash in 4.38 seconds. It's reportedly close, but we expect Gonzalez to be the first corner off the board.
First Wide Receiver Drafted: Zay Flowers +400 (DraftKings)
The modern passing game requires an offensive scheme that leaves receivers open and players talented enough to get to those spots. Flowers makes up for his height (he's 5'9") with speed and the ability to make defenders miss. Players like Chris Olave have found immediate success with that combination, and Flowers could benefit from that narrative shift in the '23 class.
Player to be Drafted 3rd Overall: Will Anderson Jr +430 (FanDuel)
Anderson is heavily favored to be taken first among the defenders, and if the draft order stays the same, we expect Arizona to capitalize on that. The Cardinals have Kyler Murray locked up for $189 million in guaranteed money and will seek defensive help after allowing the second most points in the NFL last season.
April 26 Update
As we sit here just one day before the NFL Draft, let's assess where our selections stand. Our pick on Michael Mayer looks to be in good shape. The former Fighting Irish star is currently -225 at DraftKings to be the first TE taken off the board.
Unfortunately, our pick on Christian Gonzalez hasn't fared so well. Despite a fantastic showing at the combine and a blazing fast 40-yard dash time, Gonzalez is a +180 underdog to be the first cornerback taken. Devon Witherspoon is currently the odds-on favorite at -270 in that regard.
Our value pick on Zay Flowers looks to still have some hope. This kid may be slight in stature, but his playmaking ability makes him attractive to lots of NFL teams. All of that being said, Jaxon Smith-Njigba is an overwhelming favorite of -425 to be the first wideout taken.
Finally, our selection of Will Anderson Jr. to go off the board at #3 overall looks to be solid. The former standout Alabama pass rusher is +220 at FanDuel on that draft prop right now. That makes our +430 number look pretty good.