There have been so many progressions in sports betting in such little time, but a new focus is coming, known as microbetting. In-game betting, in particular, has become more prevalent, accounting for even more action at the average sportsbook.
In-game betting is so prevalent that it projects to make up for as much as 70% of all sports wagers placed in 2023. Because of that growth, there has been an opportunity for sportsbooks around the microbetting idea.
Think of it in the same manner that fantasy sports changed the entire sports business. The goal of micro bets is to engage fans and bettors outside of their home teams. Introducing microbetting to supplement in-game betting is precisely the kind of change that we can anticipate.
What is Microbetting when it comes to sports betting?
Think of microbetting as a way to live bet on certain elements within a certain game. These bets are often called micro bets.
It is meant to combine in-play betting and props. But that is the 10,000-foot view of what microbetting is about. Microbetting is about betting on specific individual moments within that game. They don't have to be related to the final score in any way. It also happens in real-time as the game moves along, much like in-play betting works.
The difference between microbetting and live betting is that the micro wagers can settle far more quickly. There is not necessarily a need to wait for the game to end. You might not even have to wait for the next quarter or half to determine whether those wagers have won or lost.
For instance, instead of betting on a live total, spread, moneyline, or individual prop, the micro bet takes it to the next level. Players can find options down to the quarter or even half-inning (in the case of baseball). It can even come down to individual plays like pitches or at-bats. That kind of action keeps bettors engaged and interested in the action, whether their team is playing or not.
For bettors, it can also mean taking to rapidly changing odds, getting their bets in quickly, and seeing a result even quicker. For high-volume bettors especially, microbetting can be a game changer.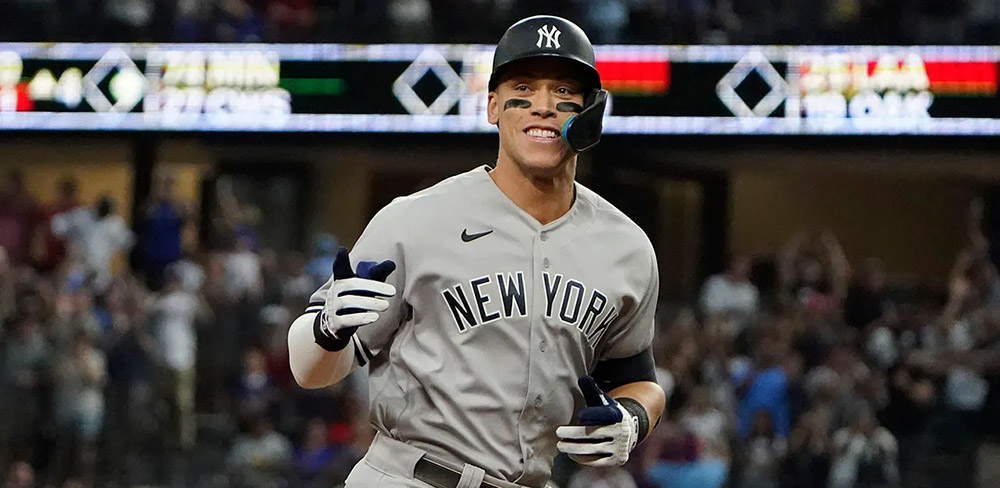 What are the Most Popular Micro Bets?
For most sportsbooks, most of the action will center around the major sports: hockey, basketball, baseball, and football. Other options include racing, soccer, rugby, and more. But for microbetting, the sports featured below are the best ones to choose from.
Let's look at each of the four major sports and see what a micro bet might look like in each of those scenarios.
MLB Microbetting
Baseball is perhaps the best sport for microbetting because of all the individual plays that occur over the course of a game. Bettors can wager on individual inning totals and moneyline, whether or not a team wills core in a particular inning, and even specific pitches and at-bats.
There is no shortage of betting options available on an MLB game. Instead of waiting for a game to finish to determine the result, bettors can wager on the action during any given inning, including props for players like total hits, RBI, runs, or strikeouts a pitcher will total. There is no shortage of options.
NFL Microbetting
The NFL remains king of the four major sports for plenty of reasons. Being able to micro-wager on each of the NFL games has done nothing but help the popularity of America's most popular sport. With most of the games taking place on the same day, bettors can wager on a litany of games and have results before the end of the day.
Microbetting options can include the result of the next drive, the next play, and whether a field goal attempt will be made or missed. Bettors can use their observations of the game as it unfolds to make wagers and get in on ever-changing odds in the process.
NHL and NBA Microbetting
Betting on these two is similar in a lot of ways. For basketball, placing micro bets on the first scorer, next field goal, and even determining whether the next shot will be a two- or three-pointer are all possible. Be prepared to be more engaged in the NBA games.
For the NHL, scoring is limited, but there are micro bets for goals being scored within a certain frame of time, in addition to props like shots, hits, goals, points, saves, and more. Players can choose a 10-minute time frame and determine whether a goal will be scored.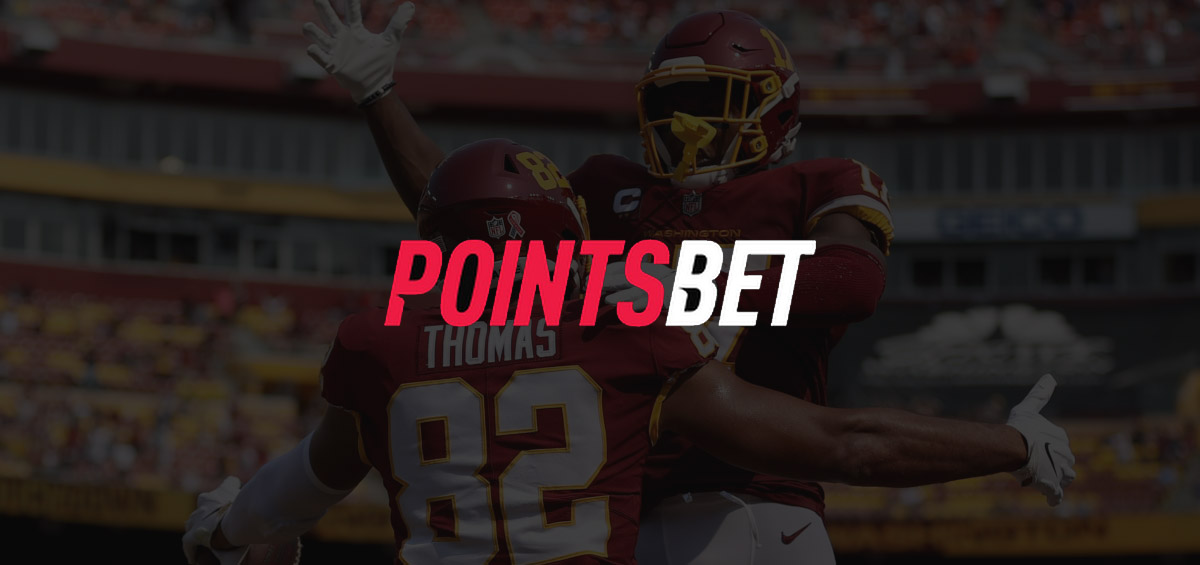 Types of Prop Betting
Prop betting, or proposition betting, is a type of wagering available in microbetting. Prop bets refer to bets made on outcomes that are usually considered external to traditional sports bets, such as who will score the first goal or who will win the next round.
These types of bets are generally riskier than traditional sports bets, as outcomes can be harder to predict due to their high variability. Popular prop bet types include Over/Under Bets, Parlays, Teasers, and Futures Bets.
Some examples of prop bets include—
Bets on a specific play.
In golf, the hole winner of the 7th hole.
For baseball, if the next pitch is a strike or an at-bat result.
First team to score.
There are many more live props to bet on, but these are some of the most common depending on what sporting event you're betting on.
What Sportsbooks Offer Microbetting?
If you are looking to get involved with microbetting, chances are there will be plenty of sportsbook apps in the very near future. However, at the moment four sportsbooks like your best online sports betting options.
However, they do have some of the finest microbetting products.
PointsBet Sportsbook
PointsBet has been a leading innovator in live betting since their U.S. launch over 3 years ago. PointsBet has continued that innovation by leading the way with microbetting. They already offer a polished microbetting product across a number of different sports.
DraftKings Sportsbook
In terms of innovation in the sports betting industry, few brands can compete with DraftKings on live betting. While we would say the current PointsBet microbetting product is slightly ahead of DraftKings', it seems like it is only a matter of time until the gap is closed and DraftKings can stake its claim as the microbetting leader. They're already expanding their micro bets to capture a larger audience.
FanDuel Sportsbook
Where DraftKings goes, FanDuel is never far behind. The claim to fame for FanDuel Sportsbook is that they have the highest-rated mobile app in the industry. It seems inevitable that FanDuel develops a microbetting solution that belongs on the mobile betting leader's app.
BetMGM Sportsbook
If you are looking for a brand capable of providing a great microbetting experience outside of the three already listed here, BetMGM Sportsbook is a brand worth watching. BetMGM offers one of the better live betting experiences on the market and already has the technology in place to expand its microbetting offerings.
Caesars Sportsbook
Caesars is one of the biggest names in sports betting. They have a fantastic live betting product, which means that they could become a major player in microbetting in the near future. Stay tuned!
Can we expect more micro markets?
Absolutely! As microbetting continues to grow, we fully expect other sportsbook apps to jump on board and get into micro markets.
The explosion of microbetting options continues to take the sports betting industry by storm, and that's good news for many bettors. As more options mean that the sportsbooks will offer better bonuses and offers.
Are microbetting odds better than regular bets?
They're not necessarily better or worse. They're simply different. Instead of betting on an entire game with a moneyline or over/under, you're betting on certain instances of the game.
Each of these instances has its own odds and microbetting lines. For example, you could place a micro bet on an inning moneyline instead of the total game.
In the end, it's still online betting like all other sports bets, just on very specific scenarios.
As always, remember that each site has its own individual microbetting lines. Typically you can find microbetting lines in the game you're looking to place wagers on.
Microbetting is a Game Changer
In much the same way that live betting became a crucial move for sports betting, microbetting looks to be the same.
Players who want to make their wager and find out the result will love the idea of being able to bet on several in-game actions throughout the course of a single contest. This makes the NFL game or NBA game much more intriguing. Instead of worrying about the final outcome, you'll find micro bets keep you engaged throughout the entire game.
In much the same way that live betting dominates the current sports betting market, it may not be long before microbetting takes up a similar share of the market.
Microbetting FAQs
Since Microbetting is one of the newest forms of wagering to come along in awhile, there's sure to be a whole slew of questions about it. We've put together the following FAQ section to help shed some light on this.
What is Microbetting?
Microbetting is a new form of wagering where folks can bet on a condensed outcome. For example, instead of betting on the Lions to cover the point spread for the entire game, you can bet on whether Jared Goff's next pass will be a completion or not.
What do bettors enjoy about Microbetting?
Microbetting has grown in popularity because most people enjoy having several wagers on a game instead of just the final outcome. This keeps things more interesting and gives folks more opportunities to win!
What sportsbooks are offering Microbetting?
Most of the large online sportsbooks are offering Microbetting to some degree now. Bet365, DraftKings, Pointsbet, Caesars, and FanDuel are a few of the major ones. As always, shop around for the best price!
Is Microbetting offered on college sports?
Yes, but on a more limited basis. While you should be able to find Microbetting opportunities for all NFL games, most books only offer these types of wagers on the marquee college football matchups.
Is Microbetting safe?
Absolutely! As long as you're betting with a legal sportsbook, you're good to go and able to enjoy Microbetting as you wish.