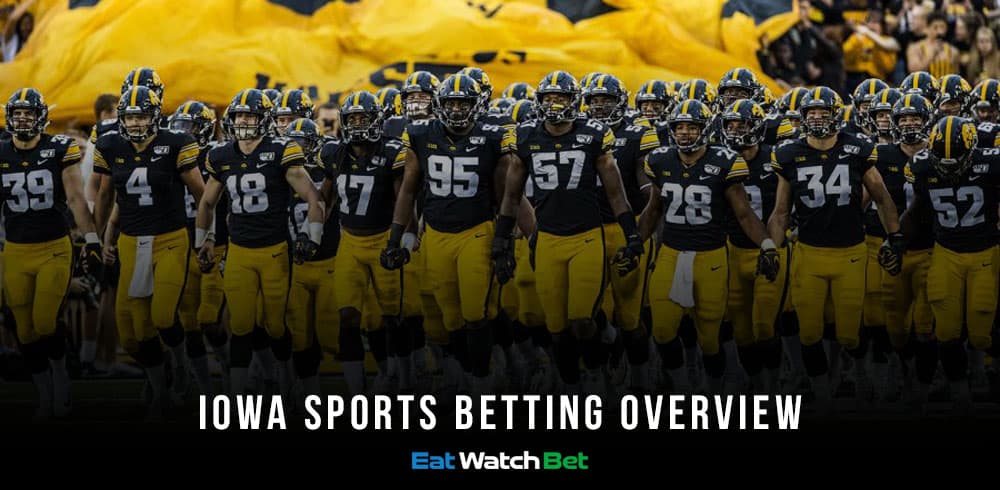 Iowa Sports Betting Overview
Iowa became the 11th US state to legalize sports betting on August 15, 2019. As we have seen with several other states, Iowa gave their casinos and brick-and-mortar sportsbooks a head start against mobile and online books. It was not until January 1st, 2021 (18 months after legalizing sports betting) that the first online sportsbooks were able to accept wagers.
The key to driving sports betting revenue and total handle size in any state is remote registration. This is particularly true for a state as rural as Iowa. Many residents are not able or willing to travel to one of the state's 19 casinos to place wagers. As you will see when we break down the state's total handle, the market exploded once remote registration began in 2021.
Today, anyone within Iowa state lines can open an account and place a wager with 10 different online sportsbooks.
Iowa Sports Betting Laws and Restrictions
Iowa's sports betting legislation received high praise from US operators as being one of the more sportsbook-friendly markets in the US. The state also kept things extremely straightforward for bettors by electing not to ban any specific sports.
The only wager restrictions in place in Iowa are on live betting and player props for in-state collegiate teams. This means you will be able to wager on Iowa and Iowa State football and basketball, but player prop and live betting will not be available for either team.
The state's 6.75% tax rate is amongst the lowest in the United States. Furthermore, the $45,000 license fee with $10,000 annual renewal fee are both drops in the bucket when compared to other state requirements.
The state saw a rapid influx of books thanks to this legislation. There are already 11 online and mobile sportsbooks operating in the state of Iowa as of this January with an additional six expected to enter the market by the end of the 2022 NBA Season.
The most recent sportsbook to launch in Iowa was Unibet, which went live on September 1st. Iowa bettors should check out the current Unibet offers and consider shopping lines at their book as they consistently offer some of the lowest juice in the US betting market.
Iowa Sportsbook/Casino Partnerships
Online sportsbooks must partner with one of the state's 19 established casinos in order to operate in the state. Each casino is able to partner with up to two mobile online books, which would allow for up to 38 total operators in the state.
The table below runs down each of the casino/sportsbook partnerships in the state as of this January. In addition to the sportsbooks listed, Barstool Sportsbook, 888 Sport, Fox Bet, Bet365, and BetAmerica have all announced plans to enter the market at some point this year.
| Online Book | Casino Partner | Launch Date |
| --- | --- | --- |
| BetMGM | Diamond Jo | August 2019 |
| BetRivers | Wild Rose | January 2021 |
| Caesars | Isle Bettendorf | August 2019 |
| Caesars | Isle Waterloo | August 2019 |
| Caesars | Lakeside | August 2019 |
| Caesars | Praire Meadows | August 2019 |
| DraftKings Sportsbook | Wild Rose: Clinton | October 2019 |
| DraftKings Sportsbook | Wild Rose: Jefferson | October 2019 |
| DraftKings Sportsbook | Wild Rose: Emmetsburg | October 2019 |
| Elite Sportsbook | Grand Falls | August 2019 |
| Elite Sportsbook | Rhythm City | August 2019 |
| Elite Sportsbook | Riverside | August 2019 |
| FanDuel Sportsbook | Blue Chip Casino | October 2019 |
| Hard Rock Sportsbook | Hard Rock Sioux City | September 2019 |
| PointsBet | Catfish Bend | August 2019 |
| Q Casino | Q Sportsbook | August 2019 |
| theScore Bet | Ameristar | August 2019 |
| Unibet | Harrah's Council Bluff | August 2019 |
| Unibet | Horseshoe Casino | August 2019 |
Latest Iowa Sports Betting News
Remote Registration Spikes Iowa Betting Handle - As many expected, the start of remote registration and online wagering caused a massive spike in total handle in Iowa. January's total handle was $149.5 million with $11.3 million in total revenue. This was up nearly 50% from January, and will likely grow another 50%+ during the March Madness push.
January Marks Start of Mobile Sports Betting in Iowa - After 18 months of waiting, Iowa residents were officially able to place wagers from sportsbook websites and apps in January of 2021. The mobile handle for the first month of online wagering topped $120 million, roughly 80% of the state's total handle.

Iowa Sportsbook Promotions for 2021
Thanks to one of the most competitive markets in the country, Iowa residents have their choice between a wide variety of promotions this December. With mobile betting launching in Iowa exactly one year ago (January of 2021), the 10 online sportsbooks in the state are still scrambling to acquire players and establish a market share.
This is good news for IA residents as it creates a competitive market with great bonus opportunities.
As many Iowa bettors are aware, new promotions have already started appearing ahead of the 2022 NFL regular season. These bonus offers will undoubtedly top what sportsbooks are currently offering.
Our top-rated offers for the state include a $250 cash bonus from PointsBet and $5,000 risk-free bet from Caesars. You can find every IA sportsbook offer at the top of this page and find the details for our featured promotions below.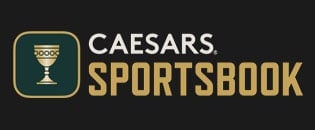 $1,001 Bet Match
2x Winnings On 1st Wager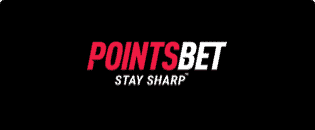 Bet $1 to Win $100
If a Single Point is Scored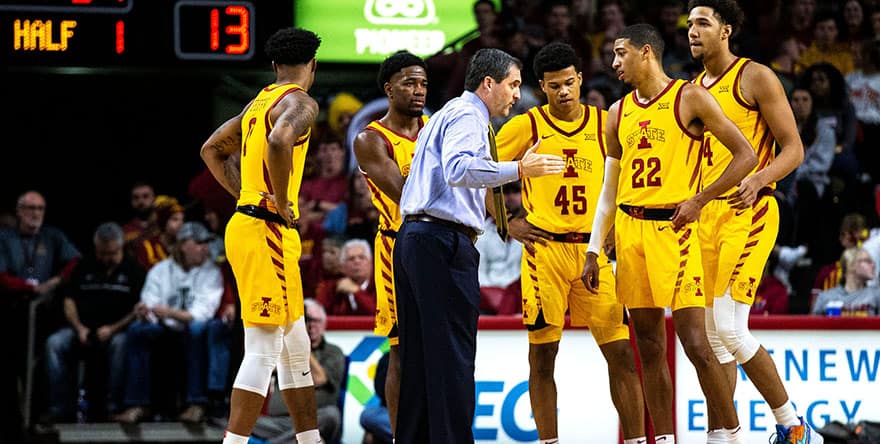 Iowa Sportsbook Promotions for 2021
Sports betting is still relatively new in Iowa, with the state's first legal bets not being placed until January of this year. As is the case with all new US betting markets, a new state means hundreds of thousands of first-time sports bettors.
If you are not familiar with how online sports betting works, or with the rules that apply to both IA sports bettors and sportsbooks, the FAQs below should help. Feel free to contact our staff if you have a question that is not addressed below.
Is sports betting legal in Iowa?
Yes, sports betting is legal and regulated in the state of Iowa. The first wager was placed in January of 2021 and today there are over ten sportsbooks operating in IA.
Is online and mobile sports betting legal in IA?
Yes, Iowa sports bettors can bet online and in-app with the sportsbook of their choice. Live betting, player props, future bets, and more can all be placed using your phone.
Is retail betting legal in Iowa?
Yes, while the COVID-19 pandemic has slowed the growth of retail betting in Iowa, there are (or are plans in place for) 19 brick-and-mortar sportsbooks.
What sports are legal to bet on in Iowa?
This was a major concern in the state of Iowa, because college football is king in this state. We have seen a number of US betting markets elect to not allow wagers on in-state colleges and universities. However, Iowa elected to allow college sports along with all major professional sports. The only exception is in-play or live betting during collegiate events.
What is the legal betting age in Iowa?
The legal sports betting age in Iowa is 21. This matches every US state that has legalized sports betting since 2018. You must be 21 to gamble anywhere in Iowa, and that does include the lottery and horse racing.
What is the top-rated sportsbook available in Iowa?
At the moment, we have PointsBet rated as the best sportsbook in Iowa. This really comes down to a few factors. First, the app and website are at the top of the industry, right alongside both FanDuel and DraftKings. Second, the juice on PointsBet is consistently lower than both FanDuel and DraftKings. Lastly, their new player offers are easily the best in the US sports betting market.