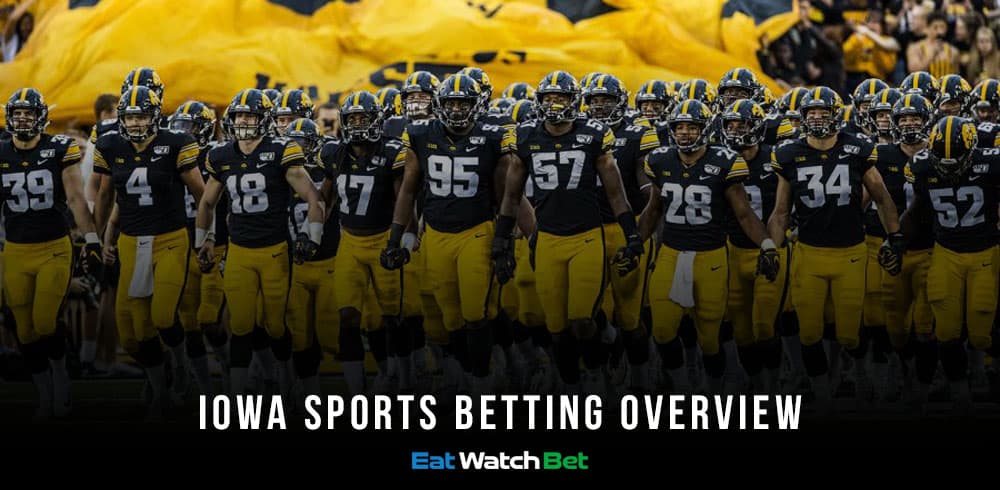 Iowa Online Sports Betting Overview
Iowa became the 11th US state to legalize sports betting on August 15, 2019. As we have seen with several other states, Iowa gave their casinos and brick-and-mortar sportsbooks a head start against mobile and online books. It was not until January 1st, 2021 (18 months after legalizing sports betting) that the first online sportsbooks were able to accept wagers.
The key to driving online sports betting revenue and total handle size in any state is remote registration. This is particularly true for a state as rural as Iowa. Many residents are not able or willing to travel to one of the state's 19 casinos to place wagers. As you will see when we break down the state's total handle, the Iowa sports betting market exploded once remote registration began in 2021. This just proved that sports wagering in Iowa is here to stay!
Today, anyone within Iowa state lines can open an account and place a wager with 10 different online sportsbooks.
Iowa Sports Betting Fact Check
Sports betting has taken off in Iowa and is now bigger than ever. With serious fan bases like the Iowa Hawkeyes and Iowa State Cyclones, sports betting in Iowa should only expand from here on out. Let's take a look at some fast facts about sports betting in the Hawkeye State. The following sheet is a good overall snapshot of the Iowa sports betting market.
| | |
| --- | --- |
| ✅ Launch Date | August 15, 2019 |
| 📅 Legal Betting Age | 21 |
| 🏬 Number of Retail Sportsbooks | 15 |
| 📱 Number of Online Sportsbooks | 14 |
| 💰 Total Iowa Handle (2022) | $2.3 Billion |
| 📈 Total Iowa Handle (All Time) | $6.2 Billion |
| 💸 Largest Sportsbook Handle | Caesars |
Best Iowa Sportsbook App: PointsBet
Our pick for the best sports betting app in Iowa is PointsBet Sportsbook. PointsBet has been one of the biggest sports betting brands in Australia for quite some time. Here are a couple of the reasons why we are so high on the PointsBet app:
Generous Bonus Offer for 1st Time Players- PointsBet rewards new customers better than any other sportsbook in the state of Iowa! When you deposit for the first time at PointsBet, you'll get to bet Second Chance Bet up to $250. The Second Chance bets are split up between your first 5 bets.
24/7 Customer Support Department- PointsBet prides itself on having one of the best customer service teams in the sports betting business. The live chat function works seamlessly whether you are on the app or the website. The customer service team also answers questions via email and will often respond in less than 24 hours.
Futures Betting Options- We also have to give PointsBet high marks for its expansive futures bets offering. They give out a diverse set of futures lines for every sport. Have a gut feeling that the Iowa Hawkeyes will win the Big 10 Championship Game? PointsBet will give you excellent odds on wagers like that!
Iowa Sportsbook with Best Player Prop Options: DraftKings
The best Iowa sportsbook for player prop options is DraftKings Sportsbook. Player prop bets add an extra layer of excitement to watching sporting events. No other sportsbook in the Hawkeye State offers more player prop options than DraftKings.
At DraftKings, Iowa sports bettors can bet on their favorite football player to score a touchdown or go over a certain amount of yards in their next game. Hardcore NFL fans can wager on whether their favorite running back will get over or under a certain number of yards. These are just two of the many player prop options that DraftKings offers Iowa sports bettors.
DraftKings is also known for having some of the most generous sports betting bonus offers in the country! Right now, folks in Iowa can get $150 in bonus bets after placing a $5 bet. This promo code offer is for new users only and is the perfect way to build up a bankroll as we approach the 2023 football season.
Another reason to give DraftKings a shot is their incredible mobile sports betting app. The app is also fast, never has those annoying lag spells, and allows most folks to place wagers within a matter of mere seconds. It's so incredible that we list it as #1 when compared to all Iowa sports betting apps.
Legal sports betting in Iowa is only growing stronger with each passing year because of the popularity of college sports in the state. New players quickly realize that DraftKings is one of the best sports betting apps in the state! Sign up today because you will not be disappointed.
Best New Iowa Sportsbook: DRF Sports
One of the most iconic names in horse racing has finally made its way to sports betting! Daily Racing Form, known globally as DRF, recently completed a successful launch in the great state of Iowa!
DRF may be new to the sports betting scene, but they've been a major player in horse race betting for more than a decade. These folks know how to take good care of gamblers because their company was built on doing just that. Sports betting has taken off in Iowa and players are already giving the DRF Sports app some nice reviews on both Apple and Google Play.
Folks will also be pleased with some of the reduced juice offerings that DRF Sports provides. On some select games, DRF Sports makes the juice -107 instead of the standard -110. That may not sound like a big deal, but it can add up to hundreds of dollars in savings over the course of a season.
DRF Sports also has plenty of customer support options to assist with questions and issues. There is not a phone number to call yet, but that will probably be added in the near future. For now, DRF Sports offers quick responses via Live Chat and Email. If you're a sports bettor living in Iowa, we recommend giving DRF Sports a shot!
Best Bonus Offer From an Iowa Sportsbook: FanDuel Sportsbook
FanDuel is a major player in the sports betting industry and bettors in Iowa are loving their incredible bonuses. Right now, new players can get a Bet $5, Get $100 deal! The offer can be used on any sport, and so can the bonus bets you receive.
This is the top offer in Iowa for July, and we highly recommend that people in Iowa jump on this promo code offer before the 2023 NFL season starts. It's hard to beat a Second Chance bet right off the bat. There's no quicker way to fatten up your sports betting bankroll in Iowa.
FanDuel also does daily odds boosts, and they are very generous with those as well. For example, right now, if you click on the FanDuel Boosts tab, you can choose from a variety of bets that have had their payouts boosted. This puts more money in your pocket, which is never a bad thing in sports betting!
Best Bet-Get Bonus Offer in Iowa: BetMGM Sportsbook
Folks in the Hawkeye State will be pleased to know that BetMGM has brought back one of its most popular signup bonuses. To celebrate the start of the new NFL season, new Iowa sports bettors can get a $1,000 Second Chance Bet.
This is a great bonus in the state because if your bet loses, you'll get Bonus Bets to cover the loss. Simply register for an account, deposit at least $10, and place your first wager of at least $10.
Best Rewards Program in Iowa: BetRivers
As far as rewards programs go, it's hard to beat BetRivers! Each person that signs up for a BetRivers account in Iowa automatically gets access to iRush Rewards, which is one of the best in the industry.
The iRush Rewards program has 10 tiers plus an Elite Tier that is by invite only. How good are the perks? Let's just say they're pretty amazing!
The prizes go from exclusive BetRivers clothing to VIP birthday gifts. Higher level members can receive VIP Thank You Dinners or other free Apple or Android playing devices.
Iowa Sports Betting Laws and Restrictions
Iowa's sports betting legislation received high praise from US operators for being one of the more sportsbook-friendly markets in the US. The state also kept things extremely straightforward for bettors by electing not to ban any specific sport.
The only wager restrictions in place in Iowa are on live betting and player props for in-state collegiate teams. This means you will be able to wager on Iowa and Iowa State football and basketball, but player props and live betting will not be available for either team.
The state's 6.75% tax rate is amongst the lowest in the United States. Furthermore, the $45,000 license fee with $10,000 annual renewal fee are both drops in the bucket when compared to other state requirements. Bettors in the state can find the entire list of regulations on the IRGC website.
The state saw a rapid influx of books thanks to this legislation. There are already 11 online and mobile sportsbooks operating in the state of Iowa as of this July with an additional six expected to enter the market by the start of the 2023 NFL Season.
The most recent sportsbook to launch in Iowa was Unibet, which went live on September 1st. Iowa bettors should check out the current Unibet offers and consider shopping lines at their book as they consistently offer some of the lowest juice in the US sports betting market.
Iowa Sportsbook/Casino Partnerships
Online Iowa sportsbooks must partner with one of the state's 19 established casinos in order to operate in the state. Each casino is able to partner with up to two mobile online books, which would allow for up to 38 total operators in the state.
The table below runs down each of the casino/sportsbook partnerships in the state as of this October. In addition to the Iowa sportsbooks listed, Barstool Sportsbook, 888 Sport, Fox Bet, and Bet365, and BetAmerica have all announced plans to enter the market at some point this year.
| Online Book | Casino Partner | Launch Date |
| --- | --- | --- |
| BetMGM | Diamond Jo | August 2019 |
| BetRivers | Wild Rose | January 2021 |
| Caesars | Isle Bettendorf | August 2019 |
| Caesars | Isle Waterloo | August 2019 |
| Caesars | Lakeside | August 2019 |
| Caesars | Praire Meadows | August 2019 |
| DraftKings Sportsbook | Wild Rose: Clinton | October 2019 |
| DraftKings Sportsbook | Wild Rose: Jefferson | October 2019 |
| DraftKings Sportsbook | Wild Rose: Emmetsburg | October 2019 |
| Elite Sportsbook | Grand Falls | August 2019 |
| Elite Sportsbook | Rhythm City | August 2019 |
| Elite Sportsbook | Riverside | August 2019 |
| FanDuel Sportsbook | Blue Chip Casino | October 2019 |
| Hard Rock Sportsbook | Hard Rock Sioux City | September 2019 |
| PointsBet | Catfish Bend | August 2019 |
| Q Casino | Q Sportsbook | August 2019 |
| theScore Bet | Ameristar | August 2019 |
| Unibet | Harrah's Council Bluff | August 2019 |
| Unibet | Horseshoe Casino | August 2019 |
Overview of Iowa's In-Person Sportsbooks
As we see in the above list, folks in the Hawkeye State have a ton of options when it comes to retail sports betting. Here is a little bit more info on each brick-and-mortar sportsbook in Iowa. If you need a retail sportsbook for a weekend getaway, any of the following would be a great fit.
Wild Rose Casino: Clinton / Emmetsburg / Jefferson
DraftKings has deals in place with all three of these locations and they do a phenomenal job of running these sportsbooks. All of the betting kiosks at these casinos are provided by DraftKings. However, Wild Rose also has partnership deals with BetRivers and Circa Sports.
777 Wild Rose Dr. Clinton, IA 52732
777 Main St. Emmetsburg, IA 50536
777 Wild Rose Dr. Jefferson, IA 50129
Diamond Jo Casino: Dubuque / Worth
FanDuel runs both of these sportsbook locations and as usual they do a terrific job. The Dubuque site is 2,150 square feet and has 4 betting windows and 9 kiosks. The Worth location is open anywhere from 13 to 16 hours a day.
301 Bell St Dubuque • IA 52001
777 Diamond Jo Ln • Northwood, IA 50459
Isle Casino: Bettendorf / Waterloo
Caesars has a strong footprint in Iowa and they operate both of these sportsbooks. The Waterloo sportsbook is closed on Tuesday and Wednesday. The Bettendorf sportsbook is open daily for 10 to 11 hours.
1777 Isle Pkwy , Bettendorf, Iowa 52722
777 Isle of Capri Blvd, Waterloo, IA 50701
Prairie Meadows
This 85,000 square foot casino is gorgeous and offers a sportsbook and racebook that is run by Caesars, plenty of slots and table games, and four unbelievably tasty restaurants.
Address: 1 Prairie Meadows Dr, Altoona, IA 50009
Lakeside Hotel & Casino
Lakeside is home to the new DRF Sportsbook, which has been fully renovated and has one of the largest video walls in Iowa. The book is open each day from anywhere from 8 to 11 hours.
Address: 777 Casino Drive, Osceola, IA 50213
Catfish Bend Casino
PointsBet, one of our highest rated sportsbooks, runs this location in Burlington. This sportsbook is brand new and gives its customers a first class experience.
Address: 3001 Winegard Dr., Burlington, IA 52601
Grand Falls Casino & Golf Resort
BetFred, one of the newest sportsbooks in the US, has partnered with Grand Falls to run this exquisite 3,500 square foot location. This site features tons of HD TVs and a LED video wall to keep up with all the action.
Address: 1415 Grand Falls Blvd. Larchwood, IA 51241
Riverside Casino & Resort
Elite Sportsbook runs the betting operations inside the Draft Day Sports Lounge, which features a TopGolf Swing Suite, slot machines, and oversized recliners to watch your action.
Address: 3184 Hwy 22, Riverside, IA 52327
Rhythm City Casino
Elite Sportsbook also operates this location, which has recently added 18 new HD TVs for your viewing pleasure. Folks in Davenport are incredibly fond of the Draft Day Sports Lounge's build your own mac & cheese.
Address: 7077 Elmore Avenue, Davenport, IA 52807
Hard Rock Hotel & Casino
Hard Rock recently opened up a sportsbook at this location. It's only open 6 hours a day on weekdays, but it has extended hours on Saturday and Sunday. This is a solid choice if you happen to be near Sioux City.
Address: 111 3rd St. Sioux City, IA 51101
Q Casino
Q Casino has an outstanding sportsbook that features 47 TVs and 20 beers on tap! The betting windows are open from 4 pm to 9 pm Monday through Friday. Saturday and Sunday hours are 11 am to 9 pm.
Address: 1855 Greyhound Park Rd. Dubuque, IA 52001
Ameristar Casino
Ameristar offers 4 restaurants, a sportsbook run by Barstool, and a plethora of table games. There also have over 1,500 slot machines.
Address: 2200 River Road, Council Bluffs, IA 51501
Harrah's Council Bluffs
This Harrah's casino has three incredibly restaurants, a sportsbook run by Caesars, and all of the usual slots and table games. There are no betting windows at this sportsbook, only betting kiosks.
Address: One Harrahs Blvd. Council Bluffs, IA 51501
Online Sportsbooks Available in Iowa
In 2019, Iowa legalized sports betting, opening up a range of sportsbook options for bettors in the state. With so many sportsbooks to choose from, it can be difficult to decide which one is best for you - especially if you're new to betting.
With this in mind, our staff has taken the time to review each and every sportsbook in Iowa. Read on below for details about each sportsbook, including their launch date, current bonus offers available in Iowa, and much more. We hope that this comprehensive list will make it easier for you to find the right match.
---
Latest Iowa Sports Betting News
2022 Betting Handle Tops $2.3 Billion in Iowa- Hawkeyes and Cyclones fans had no trouble placing sports bets in 2022, as both handle and gross revenue ($165 million) reached record numbers. As you might expect, 2023 should be even larger!
Hawkeye State Could Do $3 Billion in Handle for 2023 - Iowa has taken in more than $1.2 billion in sports wagers through June of 2023. With April, May, and June typically being slow months, look for the state to do close to $3 billion for the year thanks to CFB and NFL betting.
Caesars Claims Top Spot in Iowa- While FanDuel and DraftKings rule most markets, Caesars is the top dog in Iowa as far as overall sports betting handle. Caesars is one of the larger names in the industry and they offer 4 retail betting locations in the Hawkeye State.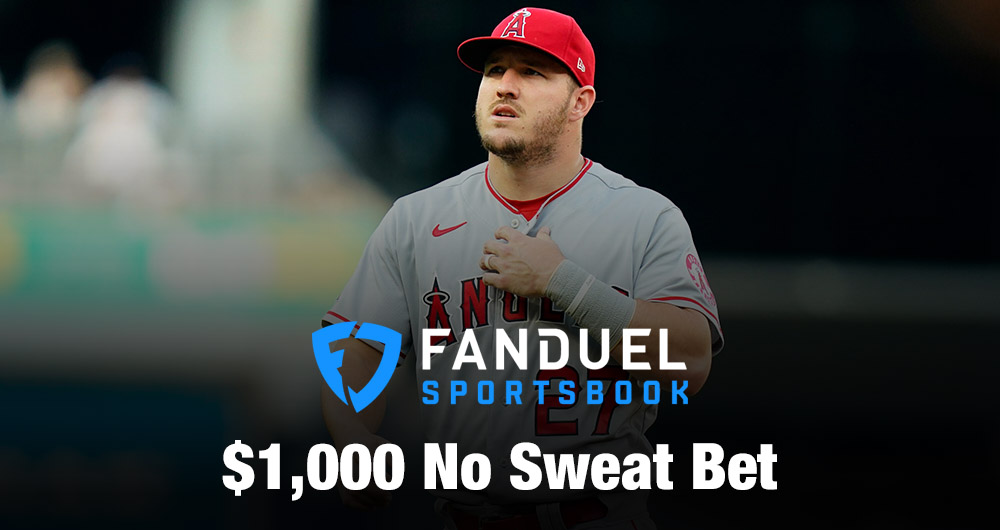 Best Iowa Sportsbook Promotions for 2023
Thanks to one of the most competitive sports betting markets in the country, Iowa residents have their choice between a wide variety of promotions this July. With mobile betting launching in Iowa around one year ago (January of 2021), the 10 online sportsbooks in the state are still scrambling to acquire players and establish a market share.
This is good news for IA residents as it creates a competitive market with great sports betting bonus opportunities.
As many Iowa bettors are aware, new promotions have already started appearing. These bonus offers will undoubtedly top what sportsbooks are currently offering.
Our top-rated offers for the state include $2,000 in Second Chance bets from PointsBet and a $1,250 Bet On Caesars. You can find every IA sportsbook offer at the top of this page and find the details for our featured promotions below.
How to Sign Up with an Online Sportsbook in Iowa
Since Iowa sports betting law made online sports betting sites legal, folks are free to sign up and start placing online sports bets. If you're worried that the process will be a drag, let us put your mind at ease. Signing up for a sports betting account in Iowa couldn't be any simpler. Just follow these simple steps:
Download the Iowa sports betting app of your choice
Enter all pertinent info like your name, address, email address, and password
When prompted, copy and paste the bonus code from the top of this page into the appropriate box
Make your first deposit and enjoy your bonus funds like bonus bets, Second Chance bets, and deposit matches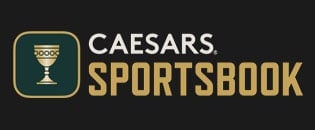 Bet Up to $1,250 on Caesars
Win or Get Your Bet Back

IA only. 21+. Please Gamble Responsibly. Gambling problem? Call 1-800-BETS-OFF.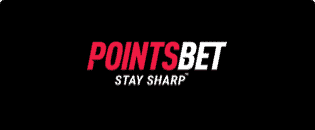 $250 in Second Chance Bets
Win or Get Your Bet Back

IA only. 21+. Please Gamble Responsibly. Gambling problem? Call 1-800-BETS-OFF.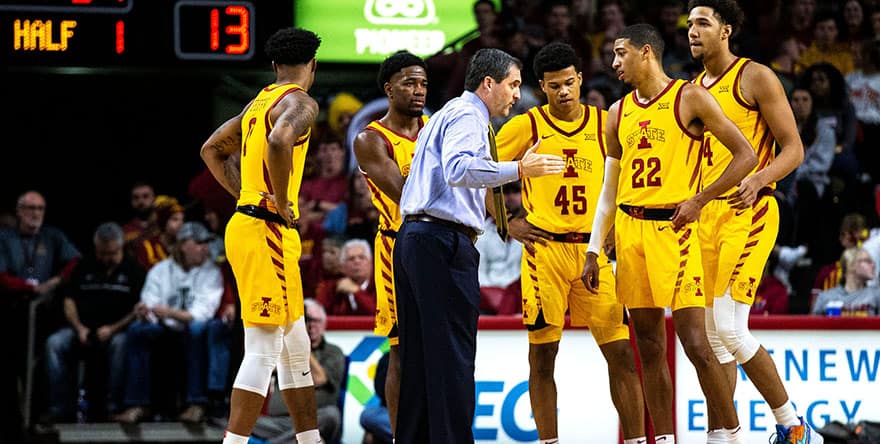 Iowa Sports Betting FAQs
Sports betting is still relatively new in Iowa, with the state's first legal bets not being placed until January of last year. As is the case with all new US betting markets, a new state means hundreds of thousands of first-time sports bettors. If you're betting in Iowa for the first time, we hope this section will be a huge help to you.
If you are not familiar with how online sports betting works, or with the rules that apply to both IA sports bettors and sportsbooks, the FAQs below should help. Feel free to contact our staff if you have a question that is not addressed below. Our goal is to help you choose the right online sportsbook in Iowa.
Is sports betting legal in Iowa?
Yes, sports betting is legal and regulated in the state of Iowa. The first wager was placed in January of 2021 and today there are over ten sportsbooks operating in IA. Since sports betting went legal, the industry has taken off, and Iowa residents now have several options for where to place wagers.
Is online and mobile sports betting legal in IA?
Yes, Iowa sports bettors can bet online and in-app with the sportsbook of their choice. Live betting, player props, future bets, and more can all be placed using your phone.
Is retail betting legal in Iowa?
Yes, while the COVID-19 pandemic slowed the growth of retail betting in Iowa, there are (or are plans for) 19 brick-and-mortar sportsbooks.
What sports are legal to bet on in Iowa?
This was a major concern in Iowa because college football is king in this state. We have seen several US betting markets elect to not allow wagers on in-state colleges and universities. However, Iowa elected to allow college sports and all major professional sports. The only exception is in-play or live betting during collegiate events.
What is the legal betting age in Iowa?
The legal sports betting age in Iowa is 21. This matches every US state that has legalized sports betting since 2018. You must be 21 to gamble anywhere in Iowa, including the lottery and horse racing.
If I live in Iowa, can I bet on the Iowa Hawkeyes?
Yes, fans of the Iowa Hawkeyes or the Iowa State Cyclones can bet on their favorite teams within state lines because college sports betting in Iowa is legal. However, the bets must be pregame wagers, as live betting on college sports is not allowed.
What is the top-rated sportsbook available in Iowa?
Currently, we have PointsBet rated as the best sportsbook in Iowa. This comes down to a few factors. First, the app and website are at the top of the industry, alongside FanDuel and DraftKings. Second, the juice on PointsBet is consistently lower than both FanDuel and DraftKings. Lastly, their new player offers are easily the best in the US sports betting market.
What's the best bonus in Iowa?
The best bonus in IA is currently the FanDuel Bet $5, Get $100 deal. This is an incredible offer for new and experienced sports bettors, only available in Iowa.
Can I use more than one promo code?
Unfortunately, no. You can only use one bonus code per sportsbook in Iowa. Don't forget to add the bonus code when you're registering; otherwise, you won't be able to get the bonus.
If I am visiting Iowa, can I still place bets?
Yes, visitors of IA are eligible to join any sportsbook operating within the state's borders. You must meet the age requirement of 21 and provide proof of identity. Once these are verified, you can place wagers just like any other resident in Iowa.
How do I collect my winnings in Iowa?
You can collect your winnings through various methods that the sportsbooks offer. The most popular are e-wallet, bank transfer, and check by mail. Be sure to read the withdrawal terms of each sportsbook, as there may be different limits on how much you can withdraw at one time.
Can I share promo codes with friends?
Yes, you can share promo codes with your friends. This is a great way to maximize the value of your bonus and allow them to experience sports betting in Iowa.
Is it safe to bet online in Iowa?
Yes, all legal sportsbooks in IA are highly regulated by the state government. All sites have the latest encryption technology, responsible gambling measures, and robust customer service support. This is why we discourage betting at off-shore sites since you can't be sure of the safety and security of your funds.