Legal online poker has been live since January 2021 in the state of Michigan thanks to the Michigan Gaming Control Board. The state passed legislation HB-4311 legalizing online poker in 2019. The bill allows each of the state's 15 eligible casinos one skin to offer online poker.
Online poker officially launched exactly one week after legal sports betting and online casinos went live in Michigan. The state joins New Jersey and Pennsylvania as the only truly open poker markets in the United States. Thanks to sports betting, online poker, and online casino games, the online gaming market in Michigan is thriving!
Although HB 4311 allows up to 15 online poker sites and apps, only WSOP, PokerStars, and BetMGM Poker are live in Michigan as of September 2023. Even still, online poker in Michigan is booming!
All three online poker sites offer solid poker products and cash games, with a desktop client and mobile app for both iOS and Android. We will take a closer look at all three legal online poker operators and what could be the next poker sites to enter the MI market in this article.
While Michigan may only have three legal online poker operators at the moment, it is arguably the three best online poker options currently available. Since WSOP entered the Michigan market a short time ago, Michigan pokers players have been thrilled. It has historically been one of the best online poker sites for years.
There is plenty to love about the WSOP, BetMGM, and PokerStars products, here are a few things new players should know about each brand. Any of these mobile poker apps is an excellent choice and each one has a generous bonus code for new players. If you want to play poker online, you can't go wrong in Michigan.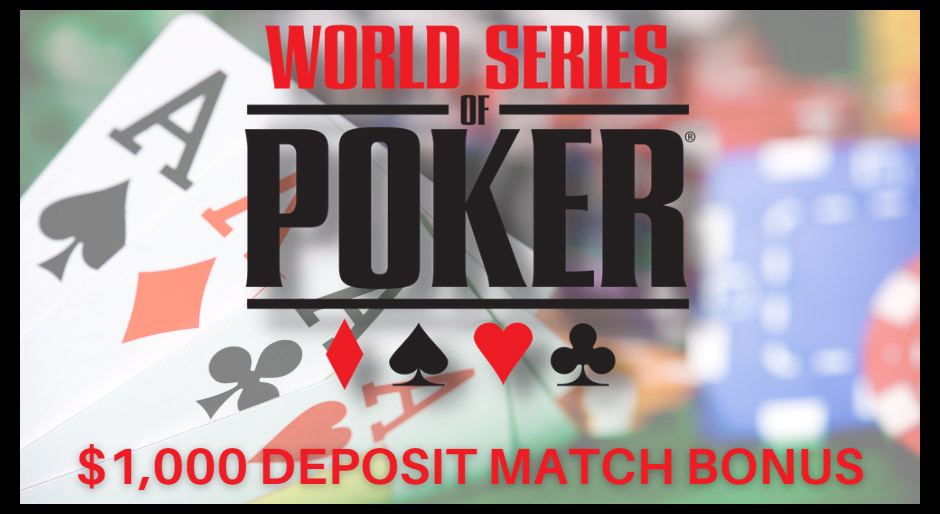 Our Pick for Best Overall Poker Bonus Offer: WSOP
As any seasoned poker player knows, WSOP is the gold standard of online poker! Lots of today's top poker people grew up watching the World Series of Poker on ESPN so the legitimacy of the brand speaks for itself. Players in Michigan can trust that they'll always have a phenomenal online poker experience when they play cash games on WSOP.
Right now, new customers in Michigan can get $50 of free play with WSOP. The first $25 of free play will be given to you just for registering for a new account. The additional $25 of free play is passed along after you make your first deposit! This is one of the top free play bonuses in the online poker world!
Imagine getting $50 for playing poker in real cash games! It's almost like you're a professional at that point.
As if the free play bonus wasn't enough, WSOP ups the ante with a $1,000 deposit match! After you make your first deposit, WSOP will give you a 100% match that caps out at $1,000. Michigan folks will love it! This is easily one of the best, if not the best poker bonuses of all the online poker sites.
To cap off their welcome bonus, WSOP will also give new Michigan players tickets to seven $100 free rolls. Anyone who deposits at least $10 with their initial deposit is eligible for this part of the promotion. Freeroll tournaments are held every day at WSOP at either 4 pm or 7 pm, depending on the day.
Just by their lucrative bonus offers and stellar reputation, you can tell that WSOP is clearly one of the best poker sites in Michigan. The best part of these online poker bonuses is that you don't even need a bonus code to take part in them!
WSOP going live was huge for Michigan online poker in general and it's a big reason why online gambling has skyrocketed in popularity. WSOP online runs some of the best online poker rooms in the world and their poker software is incredible.
Another thing that we love about WSOP is that they cater to poker customers of all types of bankrolls and skill levels. This is nice because gamblers have different kinds of bankrolls. The WSOP app has tons of options with buy-ins for less than $10.
Michigan poker players will love how user-friendly the WSOP app is as well. Their poker app has a 4.5 rating on the Apple App Store with over 240,000 downloads. It also has a solid 4.3 rating on the Google Play Store as well.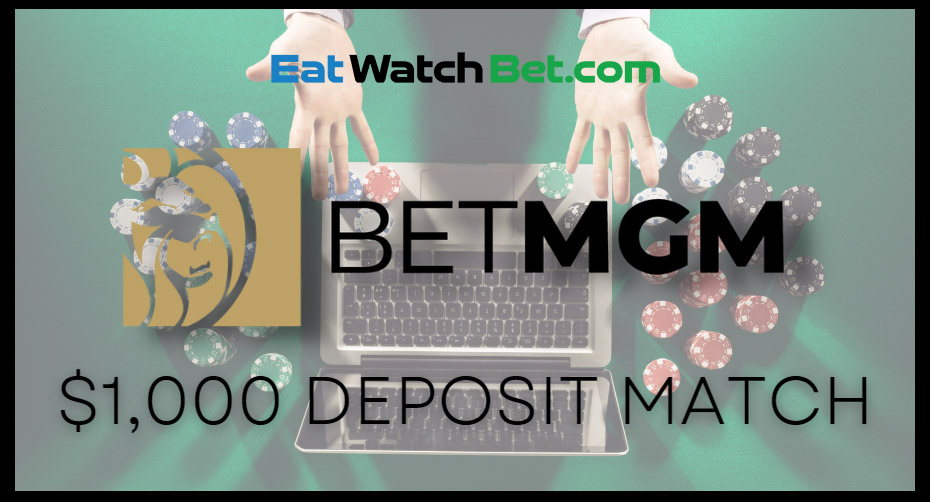 BetMGM Poker Michigan
BetMGM is quickly becoming the biggest name in legal online gambling in the US. They have a sizeable lead over just about every casino operator in Michigan, and that expertise shows in their poker product.
BetMGM proved itself in the sports betting industry with a stellar sportsbook and online gambling with their casino app and now they are doing the same with its poker site. It's clearly one of the best online real-money poker apps in Michigan.
There was some debate as to which of their two online poker sites MGM would push live in Michigan, as they own both BetMGM Poker and PartyPoker. While both online poker sites are live in New Jersey, MGM made the decision to bring only BetMGM into the MI market. It'll be interesting to see if MGM reverses that decision.
BetMGM Poker offers a wide variety of poker games including No-Limit Texas Hold'em, Omaha, Stud games, Draw games, Lowball, and Hi/Lo. The most popular format in the Michigan market is easily No-Limit Texas Hold'em.
With this in mind, BetMGM Poker offers a variety of ways to enjoy Texas Hold'em. The most popular tables in Michigan are the 6-9 seat no-limit tables. As much as online poker players love to play Texas Hold'em, we expect they'll expand into other online poker platforms before long. Michiganders are clearly serious about their online poker!
BetMGM Poker offers the lowest rake in the industry and a massive player pool that allows new online users the chance to compete in games without having to deal with sharks. Translation: win more money, more frequently. That's what it's all about in the online poker world!
So if you're looking for the best, start with the BetMGM Michigan poker app. They're one of the leaders in Michigan online poker and will continue to be leaders in online gambling.
PokerStars Michigan
PokerStars was the first poker site to enter the Michigan market, launching two months ahead of BetMGM Poker in January 2021. Online poker players love the technology behind the PokerStars product, with a flawless poker experience across every device.
Part of that experience is the variety of tournaments available at PokerStars. This includes player-favorite spin-and-go tournaments. Poker fans love these types of tournaments because they are incredibly fast, allowing you to play several in a single evening vs. just one over hours of play.
In this format, you choose your buy-in amount and are seated with two other players at a table. At the beginning of the tournament, a random draw determines how big the prize will be. Each player receives 300 chips and blinds increase every minute.
With some of the most innovative poker products on the market, it is easy to see why PokerStars, nearly 20 years after their initial launch, remains one of the largest operators in the US.
Sign up using our current PokerStars promo code offer to receive up to a $600 bonus on your first deposit! We think you'll be pleased with what PokerStars has to offer!
BetMGM Poker: Our Pick for Best Michigan Poker App
There is plenty to love with both PokerStars and BetMGM. Both companies have proven to offer reliable poker sites, backed by some of the best support in the cash games industry. Michigan folks will be happy with whichever app or poker software they choose to use.
That being said, for us, the best poker site in Michigan at the moment is BetMGM. Both apps are flawless software, easy to use, and offer a wide variety of games and tournaments. The difference comes down to which poker site is better for your bankroll, and BetMGM Poker wins hands down.
BetMGM Poker offers better new player bonus offers, with easier terms and conditions, and a significantly lower rake. At the moment, new BetMGM Poker patrons will receive a 100% deposit bonus, of up to $1,000. Additionally, they are offering new players that register a $25 bonus, with no deposit necessary.
In addition to being a leader in both poker and sports betting, BetMGM currently has the largest handle of all online Michigan casinos. Speaking of sports betting, BetMGM is currently giving new players a $1,000 Risk-Free Bet! Whether you're new to online poker or a veteran of the numerous poker sites, this is an amazing promo no matter how you look at it.
Michigan Poker Sites - FAQs
The Michigan online poker industry is less than 1.5 years old, and our top-rated app in the market has operated in the state for a lot less than that. With this market being so new, it tends to create confusion amongst players trying to understand how these apps work, the house rules that apply to poker enthusiasts, and the ever-changing Michigan gambling laws.
While the Michigan Gaming Control Board continues to manage the regulatory aspect of online gaming and legal online poker in Michigan, it's worth noting that things will change over time. As the online poker market evolves, we'll keep you up to date with answers to your burning questions.
You should find answers to the majority of your questions regarding Michigan poker sites and other online poker platforms in the section below. Feel free to contact us if you feel something is missing.
Is real money online poker legal in Michigan?
Yes, Michigan passed the legislation necessary to legalize online poker back in 2019. Specifically with House Bill 4311. Legal online poker officially launched in January of 2021. Players must play on a licensed and regulated Michigan poker site.
Is other online casino gambling legal in Michigan?
The Michigan Lawful Internet Gaming Act has legalized online gambling for citizens over the age of 21, including sports betting and casino games like poker and slots. That means if poker isn't your thing, there are always slots, blackjack, roulette, and other online gaming options for you.
How do poker promo offers work?
Many new players are cautious with poker and casino bonus offers, and rightfully so. Many casinos used bonus offers to tie up player funds for years. That being said, there are laws surrounding what promotions and terms Michigan poker sites can offer their players. If you use any of the bonus offers on this page, your bonus funds are, at worst, subject to a 3x rollover rate.
What types of promotions are available from BetMGM and PokerStars?
At the moment, BetMGM and PokerStars are offering two types of bonus offers. A no-deposit bonus is available at BetMGM at the moment. Simply download the app, register, and receive $25 in free cash to enter any table or tournament. Additionally, both apps are offering a 100% deposit bonus. The offer caps at $600 at PokerStars and $1,000 at BetMGM.
How do deposits and withdrawals work with Michigan online poker sites?
You can fund your account with both PokerStars and BetMGM Poker in a number of different ways. This includes credit or debit cards (including Visa, Mastercard, Discover, and American Express), eCheck, PayPal, Skrill, or by a cashier at the site's corresponding casino.
How big can the payouts be for online poker tournaments in Michigan?
Both BetMGM and PokerStars will offer online tournaments in Michigan. There is no limit to how large these tournaments could become. That being said, it seems that given their player pool, PokerStars could offer larger and more frequent tournaments, while BetMGM's poker tournaments will undoubtedly offer lower rake.
Are there retail casinos in Michigan where I can play poker?
Of course! There are tons of land-based casinos throughout the state. Some of our favorites are Gun Lake Casino in Wayland, Greektown Casino in Detroit, MGM Grand Detroit, and Soaring Eagle Casino in Mount Pleasant.
Does Michigan offer multi-state poker?
Eventually, multi-state poker will be available in the state of Michigan. However, it is not available right now. Michigan lawmakers have already passed legislation allowing for online interstate poker, but the Wire Act still applies to online poker.
What is the minimum age to play online poker in Michigan?
While there are a handful of casinos in the state of Michigan that allow anyone over 18 to gamble, those wishing to play online poker in the state must be at least 21 years old.
What poker sites in Michigan are legal?

We always recommend players research what types of games are legal in their state before getting started with online poker. A wide variety of online poker games are legal in Michigan, like tournaments, cash games, and progressive jackpot & sit-and-go tournaments.

Are the current poker sites in Michigan safe to use?
Yes, the online poker sites currently available in the Great Lake State are completely safe to use. The main reason behind this is that online poker is regulated by the Michigan Gaming Control Board (MGCB). The entire process is quite safe, and you also have the option to escalate any complaint to the Michigan Gaming Board.

What are the primary features that one should look for in poker sites?

There are a lot of factors that you should take into consideration before settling on a poker app. We have listed a few of them below that should help you in your search:
• Make sure that the app is licensed by the MGCB.
• The app should support multiple payment options.
• Settle for an app that has a simple user interface.
• Check what loyalty programs, referral offers, and bonus codes that the app offers and how they compare to competing poker sites.
How long do poker tournaments take to complete?
Given the size of the market, there is a wide variety of poker tournaments available. These range from 3 players the 1,000+ players. Most of the smaller sit-and-go tournaments you will find will finish in less than an hour.
Are Michigan poker rooms open again after Covid?
Yes, currently the majority of poker rooms in the state of Michigan have reopened. Several of the state's largest casinos reopened their poker rooms in January of 2021. Masks are required in a number of these poker rooms, check your casinos website before visiting.
What if I have a gambling problem?
If you are struggling with a gambling problem, it is important to seek help. You can start by talking to a trusted friend or family member about your concerns, or reaching out to a professional counselor or support group. There are also many online resources available for those who are struggling with addiction. Remember, there is no shame in seeking help and taking steps towards recovery. All of the sites we've listed above provide resources for you or someone you know to get help if they have an online gaming problem.
Get in the Game with the Best MI Poker Apps!
We've shown you the best Michigan online poker apps and sites from various land-based casinos, to legal online poker sites and weekly tournaments - we even threw in some ideas on where to get a hefty welcome bonus. 
Now it's your turn to play! Try out any of the online casinos we listed, but don't forget to use a bonus code so you can get some free cash.
Terms and Conditions Apply. Must be 21+ and in NJ, PA, MI, or NV to play. Gambling Problem? Call 1-800-Gambler in NJ, PA, MI, and 1-800-855-4700 in NV.