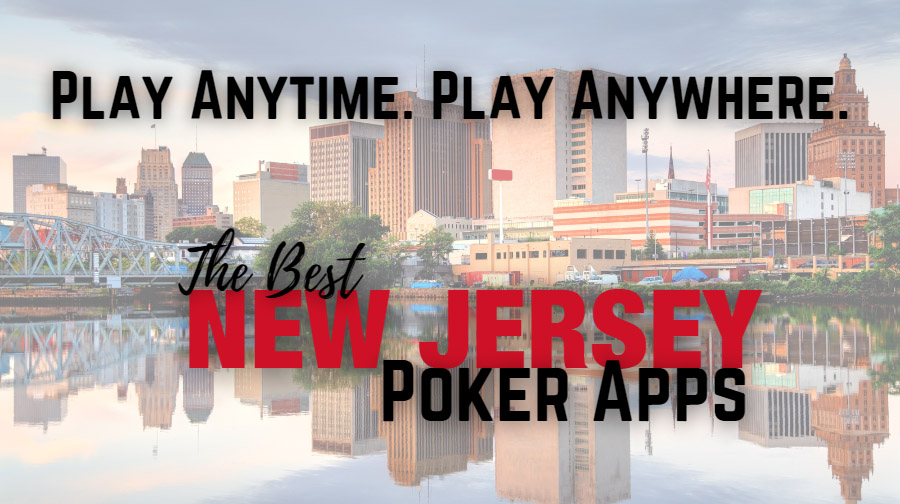 New Jersey Online Poker Overview
New Jersey jumped on the online poker bandwagon early, and online poker has been legal in the Garden State since 2013. All of the seven online poker sites in New Jersey that currently accept real money poker wagering are tied to the Atlantic City in-person casinos, though only a few of the city's nine casinos currently sponsor online-based poker sites.
New Jersey is definitely the place to be for online poker players looking to get into some of the biggest online poker tournaments and poker games.
One of the unique features of New Jersey online poker sites is their inclusion in the Multi-State Internet Gaming Agreement.
This currently ties Nevada, New Jersey, and Delaware together, allowing people in those states to play together across state lines.
There is hope that Pennsylvania, Michigan, and other states which have recently passed online poker laws will join as well, creating a pool of tens of millions of potential online poker players.
If you play online poker in New Jersey at all, adding these two large states would be a tremendous benefit since interstate online poker opens the gates to New Jersey online poker players playing cash games against other players from other states.
More NJ poker sites should be popping up soon and the future of online poker rooms looks bright. On this page, we'll let you know which New Jersey poker sites are worth joining.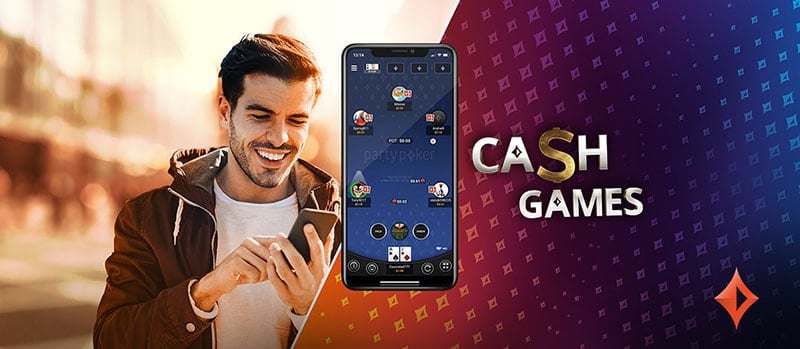 Current Online Poker Operators in New Jersey
Currently, the Borgata, Harrah's, and Resorts Casino are the only land-based casinos with online poker sites.
This is partly because only a handful of land-based poker rooms remain in Atlantic City and also because online poker hasn't lived up to expectations.
Total rake remains over $2 million a month in New Jersey, but many had believed the numbers would be higher.
In any case, there is fierce competition for players, which makes it difficult for new online poker rooms to launch. On the other hand, it means great offers for both new and existing players on New Jersey poker sites.
Borgata Poker Skins
Borgata actually has four separate New Jersey offerings for cash games. PartyPoker, BetMGM, and Borgata Poker are all basically different skins of the Party Poker poker software, and all three fill a niche for one of the largest land-based poker rooms in the country.
Before the pandemic, the Borgata regularly spread 85 games, more when tournaments were in town, so it's little surprise they dominate the online poker environment as well. They also sponsor the Pala Poker site, which is run on proprietary software by a California Indian Tribe.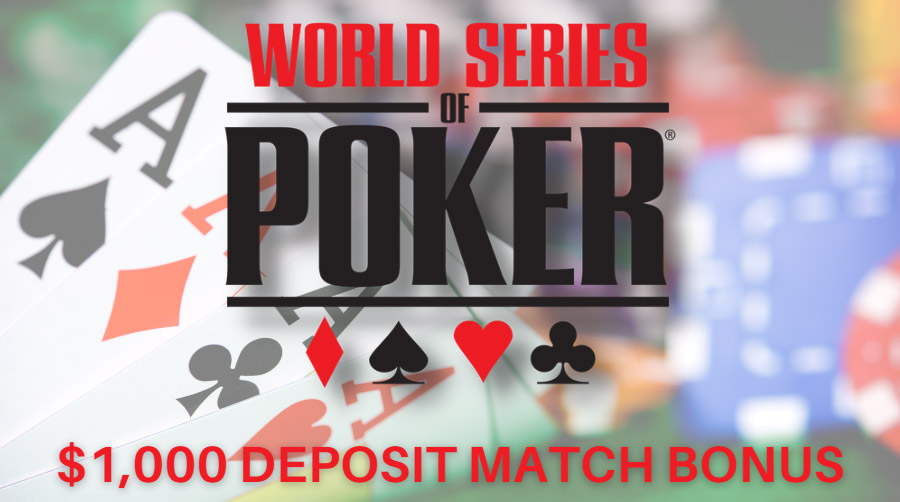 WSOP - Best NJ Poker App for 2023
Harrah's Casino Resort in Atlantic City is owned by Caesars Inc. and sponsors the wildly popular WSOP online poker site. 
Caesar's Interactive owns the rights to the WSOP app and has licensed 888's poker platform as its software provider in Nevada, Delaware, and elsewhere. That deal also entitles the 888 online NJ poker site to be sponsored by Harrah's. They also share some of their player pools on select cash and tournament games, which can add liquidity and players to both of their offerings.
Another good thing about the Caesars-WSOP arrangement is that all players are entered into Caesars Rewards.
This allows New Jersey poker players to rack up points toward free hotel stays and free meals at fine restaurants owned by Caesars! That is something other online poker sites can't boast.
Given the recent push from Caesars across the US sports gambling market, WSOP recently went live in. However, New Jersey still currently runs most of the top tournaments in the world.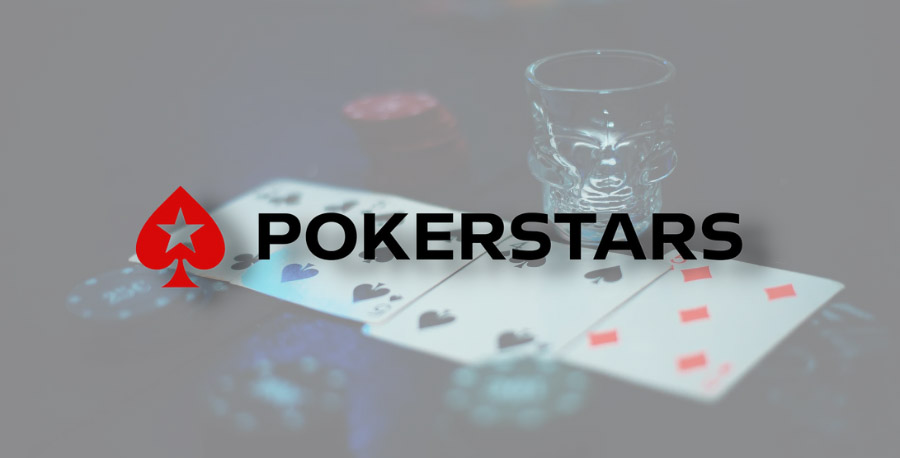 PokerStars NJ Online Casino
Resorts Hotel partnered with PokerStars, which is not just one of the biggest platforms in New Jersey, but almost certainly the biggest online poker platform in the world.
At one point they controlled more than two-thirds of the global market. That's pretty impressive and why they're such a major NJ online poker site.
While this doesn't translate into a huge opportunity currently, if more and more states are added to the MSIGA, there is a sense that PokerStars' dominance in markets like Michigan and could help them in New Jersey, as they would be able to offer bigger tournaments and more cash games with the larger entrant pool provided by these other populous states.
As of 2023, the three NJ poker sites have achieved almost parity in terms of New Jersey market share.
Resorts with its one partner and skin in Poker Stars generally trails the other two by a couple of percentage points, while Borgata Poker with its four skins and two separate partners generally dominates by just a point or two, though plucky Caesar's entrants 888 and WSOP occasionally take the top spot.
BetMGM Poker New Jersey
The MGM brand is synonymous with excellence in the online gambling industry. Though they may be more well-known for their sportsbook, BetMGM has an incredible app and website for poker in New Jersey! Right now, BetMGM is loving on new poker players with up to $75 free this November!
This bonus offer has been live since March 22, and it's been a big hit with poker players in the Garden State. The offer is expected to last until November 30th, 2023, and it includes a deposit match of up to $1,000. Folks in New Jersey don't even need a bonus code to jump on this bonus offer.
Whether you're looking for a NJ poker site with the best cash games or simply want the exciting experience that only MGM can deliver, you'll want to give BetMGM poker a shot.
Simply register for a BetMGM Poker account and make your first deposit within seven days. Whatever amount you deposit will be matched by BetMGM as a bonus of up to $1,000.
Also, New Jersey players will get a specified amount of free dollars for tournament tickets. These can be used to buy into online tournaments held in various poker rooms. While this is one of the most unique first deposit bonuses we've seen in New Jersey, we still love it.
Here's how that is structured—
Deposits of between $10 and $499 will get $25 in free tournament tickets

Folks who deposit $500 to $999 will get $50 in free tournament tickets

People who deposit $1,000 or more will get $75 in free tournament tickets
BetMGM Poker in New Jersey matches WSOP's $1,000 first deposit match, and they actually offer $25 more in free dollars than WSOP. The only difference is that WSOP gives away $25 just for signing up. BetMGM Poker does NOT have any type of no-deposit offer.
Overall though, we highly recommend BetMGM Poker to all serious players in New Jersey! The app is incredible, and the bonus offer (remember, no bonus code is required) is one of the best in the state. You won't be disappointed.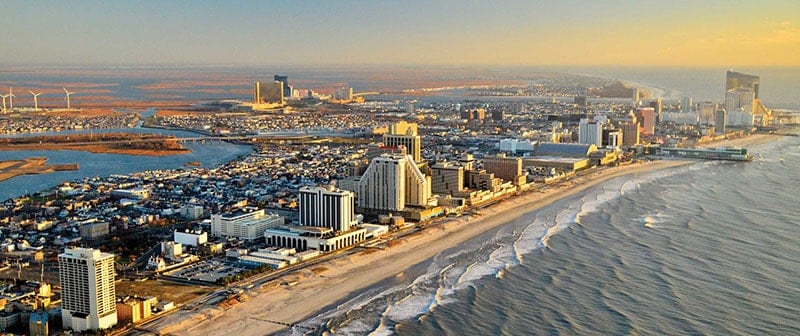 Getting Started With New Jersey Online Poker
You don't have to be a New Jersey resident to sign up at any of New Jersey's online poker sites, but you must be 21 and present in the state while you are playing online poker.
You are welcome to get an account set up and ready to go ahead of time, for instance, perhaps you have your eye on a big WSOP tourney in the coming months.
You can make your hotel reservation, book your flight, and sign up and deposit money to your account from anywhere. Then when you get to New Jersey, you are good to go.
These online poker sites are really amping up their game trying to entice players to their platforms.
Opening an Online Poker Account in NJ
Opening an account is simple, with a couple of important rules. Since online poker is legal in New Jersey, and the State both licenses and heavily regulates the online gambling industry and subsequently the various online poker sites, you can use any credit or debit card to set up your account.
This is by far the easiest and quickest way, but most New Jersey sites will accept Paypal or other e-wallet type accounts if you don't have a credit or debit card. Bank wires or even cash deposits with participating retailers can even be used, but are not recommended.
Identity verification to play real money online poker in New Jersey.
Since the poker sites will need to verify your age and identity for you to play cash games, make sure you have valid identification that exactly matches your name on either your payment cards or e-wallets.
Being in a highly regulated market, New Jersey online poker sites are not going to risk their licenses by allowing underage players on their site.
Deposits and withdraws from New Jersey online poker rooms.
Remember that whatever deposit method you choose, that your withdrawal will go back to either that same exact card or e-wallet.
Deposits, especially your first deposit are not instant and may take several hours or more.
Withdrawals are even longer and can take a day or more so plan ahead.
This is nothing new in the online casino industry, let alone the New Jersey online poker market. So wherever you play, you'll have some minor delays with your deposits and withdrawals.
Picking a site to play online poker in New Jersey.
Now for the fun part; Where should you play? This is always going to be up to the individual poker player's needs.
Some New Jersey residents love low-limit sit-and-goes, others want high-limit cash games. Some New Jersey folks only play limit hold 'em, others want some exotic no-pot limit Omaha variant.
But most of the Poker sites have made this a little easier with no deposit bonuses.
Wherever you choose to play online poker, you're sure to have a good time, but be sure to take advantage of any bonuses the poker apps offer before playing online poker.
Get your bonus code ready and play real money online poker.
A no-deposit promo allows you to open an account without putting up any of your money quite yet. You can take the NJ online poker site out for a test spin. 
See if they have that hard-to-find poker game you love, take a look at their tourney schedules. If you're going to play mobile on your phone, get a good look at graphics and gameplay. If multigame is your thing, see how easy it is to toggle through windows.
By signing up for several different poker sites in New Jersey, you can figure out which one is going to work best for your style of play.
Read the terms and conditions!
Just remember that most of these bonuses will come with time restrictions and high play-through. It's best not to think of them as free money and more as a way to get a close-up look at what sets each skin and online poker software provider apart.
Be sure to read all of the terms and conditions for each site prior to taking on their bonus. Whether you're looking to play PokerStars NJ or even the amazing PartyPoker NJ, both will have different sets of T&C for their games.
Whatever poker game is your thing, there's a good chance you can find it on one of these sites.
We have reviews of the best online poker sites.
With the endless options for online poker players, we've put together countless reviews of the various poker apps and the major online poker sites. After all, we want to make it easier for you to decide where to spend your time.
Whether you're looking for a high-limit online poker room or any other type of online gambling, we've got you covered!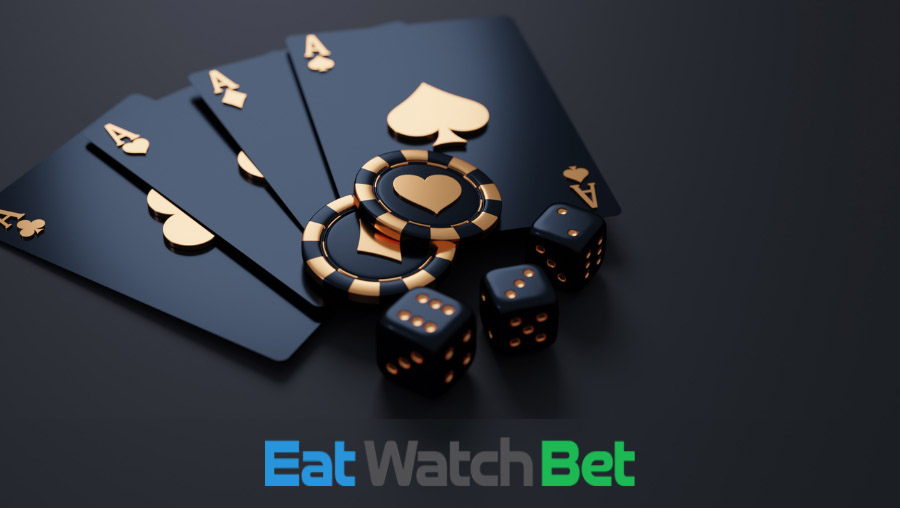 New Jersey Poker FAQs
Are you a new poker player who lives in New Jersey? If so, you may have lots of questions about NJ online poker sites, even though online poker has been legal in the state for quite some time. The following section will help you quickly find the answers that you need.
When you're done here, you'll be ready to play online poker in New Jersey!
Are NJ online poker sites legal?
Yes, the state has offered legalized online poker since 2013, when they passed their online gambling bill. Because of the New Jersey online poker laws, New Jersey residents no longer have to travel to Atlantic City and can enjoy legal online poker sites from the comforts of their homes and the convenience of their smartphones.
Who is responsible for regulating casino games in New Jersey?
The agency responsible for regulating and enforcing regulations throughout the state is the New Jersey Division of Gaming Enforcement. Created in 1977, the Division is located in Trenton, New Jersey, and oversees all NJ online poker laws from the Atlantic City casinos to online poker games and everything in between.
Do I have to be in Atlantic City to play poker?
Not at all! However, you do have to be within the state of New Jersey, just not necessarily Atlantic City. All of the poker apps and sites have geolocating technology built into them to determine your location.
However, if you find yourself in Atlantic City, there are still some great places to jump into some table games. For example, Resorts Casino has some of the best tables in the Garden State.
Does New Jersey offer more online poker sites than any other state?
Yes, the state is blessed with a ton of options for online poker! The NJ online poker market continues to blossom. Poker fans in New Jersey will be more than pleased with all that is available to them. More apps mean better apps, better bonus offers, and larger tournaments.
What poker variants can I play?
There are many online poker variants available to players, each with its own unique set of rules and strategies.
Some popular online poker variants include Texas Hold'em, Omaha, Seven Card Stud, Razz, and 2-7 Triple Draw. Other variations such as Badugi and Courchevel can also be found in some online casinos.
The most popular variant is Texas Hold'em which has become widely accepted as the definitive form of online poker due to its strategic complexity and fast-paced action.
What is the best bonus offer on an online poker site in New Jersey?
That's tough to say because three of the NJ online poker brands on our list all offer a $1,000 deposit match.
That means these NJ online poker sites will give you up to $1,000 in free play based on your first deposit.
WSOP has the largest no-deposit promo in New Jersey at $25, so they get our vote for online casino games, but BetMGM and Party Poker are also solid options for online casino gaming.
What's a deposit bonus?
A deposit bonus is a type of bonus that New Jersey gamers get when they make their first deposit. This may be in the form of a match bonus, where they match your deposit dollar for dollar, or it may be in the form of a free play or two, where you don't risk any of your own money.
Is my money safe with New Jersey online poker sites?
Yes! Since the online poker industry is legal and regulated by the New Jersey Division of Gaming Enforcement, your personal info and funds are always secure with online poker sites in New Jersey.
How do I deposit or withdraw funds on an online poker site?
Online gambling has come a long way as far as banking options are concerned. All of the sites on our list have multiple cashier options. You can use a credit card, debit card, or ACH through online banking, a wire transfer, or even PayPal (on select poker sites).
Can I play online poker for free in New Jersey?
Yes, all of the apps on our list have a demo mode where you can play without risking real money. This is a great way to learn the game and get comfortable with the app before risking actual dollars in cash games.
Are other casino games in New Jersey legal?
Yes, all forms of online gambling is completely legal in the Garden State. You no longer have to travel to Las Vegas to get your gambling fix. Whether you want to play some blackjack, roulette, or even some slots, you can play casino games until your heart's content. Just about every online poker app offers online games.
What about sports betting? Is that legal in NJ?
Of course! Sports betting has been legal in New Jersey since January 2012. While we love poker and there's nothing like some online poker cash games, we still love sports betting!
Where can I find out more information about the sports betting options?
We have all of the information you could possibly want for sports betting. Whether you're looking for in-game parlays or just simple moneyline bets, you'll find it at EatWatchBet. We even highlight the best welcome bonuses in the sports betting market so you can get some free cash and we even review mobile apps.
What if I have a gambling problem?
If you have a gambling problem, it is important to seek help.
There are many organizations and support systems available to help individuals with gambling addictions. It is also important to remember that gambling should not be used as a way to make money or solve financial problems.
If you feel like you are unable to control your gambling, it may be time to seek professional help. The National Council on Problem Gambling has a hotline you can call at 1-800-522-4700.
Gambling addiction can be treated with counseling, medication, and lifestyle changes that can help individuals get back on track and live healthier lives.
Ready to dive into the New Jersey online poker world?
Now that you know just about everything there is to know about the New Jersey online poker industry, are you ready to play some casino games? Jump into a player pool and play all of your favorite games from multi-table tournaments to Ultimate Texas Hold'Em - we think you'll find exactly what you're looking for.
Whether you're just passing through New Jersey or you've been a lifelong resident, we think you'll enjoy all of the options. You might find that the best choice for you is PartyPoker NJ, WSOP, Borgata Poker NJ, or perhaps PokerStars NJ - all of which are great options. 
But if you're looking for the best live-action betting in New Jersey, we still think you should try out some of the table games in Atlantic City.
Terms and Conditions Apply. Must be 21+ and in NJ, PA, MI, or NV to play. Gambling Problem? Call 1-800-Gambler in NJ, PA, MI, and 1-800-855-4700 in NV.