Most bettors understand the current sportsbook model, where individuals place wagers against companies that offer odds on nearly all professional or collegiate sporting events. Like most bettors, you've already downloaded one (or several) apps on your smart device to place wagers through companies such as BetMGM, Caesar's Sportsbook, or DraftKings.
Many people don't know that you can also legally place bets against other individuals. Think of this like an old-school bookie, a person who sets the odds for the contest and later pays out on winning bets from his own pocket. That type of peer-against-peer model is known as a betting exchange.
What exactly are sports betting exchanges? How does they work? And should I use sports betting exchanges to place my bets? For those answers and much more, read on to discover why you should consider this emerging model to place your wager.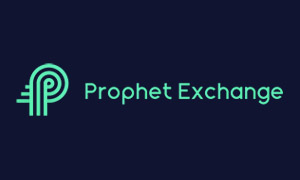 Get a $250 Deposit Bonus!
What are Sports Betting Exchanges?
Imagine sitting around with your friends at work talking about the Monday Night Game featuring the Denver Broncos against the Los Angeles Chargers. Your friend likes the Broncos to cover their 4.5 spread and would be willing to bet $50 on Denver.
You like the Chargers' chances of covering the spread so much that you are willing to give your friend seven points and the Broncos if they are willing to take Denver on this bet. They eagerly accept your offer, and you both leave the $50 stake with a mutual friend.
You've just covered what a betting exchange is. With a sports betting exchange, two bettors agree to a bet and allow a third-party online business to hold the amount wagered until the event ends.
It's almost like the stock market, but between two individual market makers. Sure, it's a little different than traditional sportsbooks, and you might come across some professional bettors, but it's a completely different experience and tons of fun.
The main difference from this scenario is that these betting exchanges are online, and anyone - including friends or strangers - can place bets for you to cover. And conversely, you can review bets from individuals and decide if you want to cover their bets.
Some say that sports betting exchanges have better odds or better prices than a traditional sportsbook, but that really depends on how you play against other users.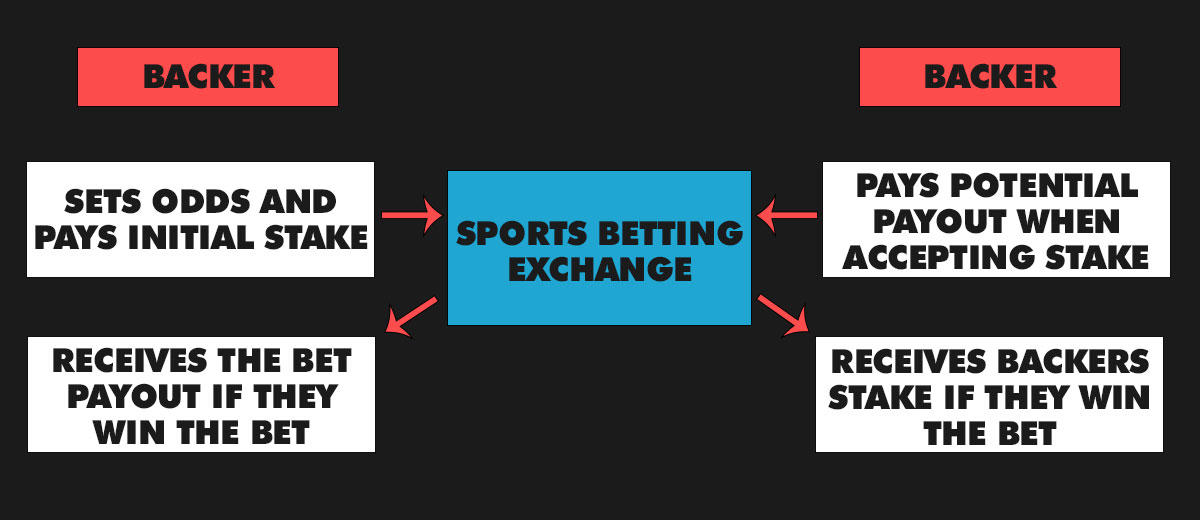 How Betting Exchanges Work?
Sportsbooks rely on oddsmakers to set lines for the games. Usually, these individuals rely on mathematical models or computer algorithms to set the spread, moneyline, and over/under for a particular game.
In a betting exchange market, you can become the oddsmaker. Using your knowledge as a bettor, you can set the spread and over/under for the bets by adding points to each. While you can use the odds set by other sportsbooks on the exchange, you are also free to deviate from that line, setting higher over/under points totals and larger spreads.
Another critical difference is prop bets. The individual can often receive a boost for a given parlay or player prop bet through a sportsbook. These are specialized wagers meant to entice would-be bettors with a maximum amount that can be wagered for these "boosted" odds. The same holds true for parlays as picking multiple outcomes on an individual or group of games increases a bettor's chance to win additional money.
In betting exchanges, the enhanced odds and boosted bets are replaced by higher stakes. While an individual can still create a parlay or player prop bet, there are no chances for a higher payout. Instead, individuals are not capped by a maximum bet amount and can wager any amount of money on the parlay or player prop bets. In a betting exchange, bettors are only capped by what other bettors are willing to wager to cover a specific bet.
Why Use a Betting Exchange?
There are several reasons individuals would choose a betting exchange over a traditional sportsbook.
Favorable Odds: Unlike a traditional sportsbook, exchange operators allow individuals to set the betting odds they are willing to wager money on. If you prefer a 10-point spread when Alabama plays Auburn in the Iron Bowl over a 14-point spread offered at most sportsbooks, you can create that bet.
The only limit to this rule is creating odds that are unreasonable. Setting a 50-point spread for Alabama to beat Auburn - and then betting on Auburn - is highly unlikely to attract others to such a bet. Creating a reasonable proposition is a must in order to have another bettor accept your wager. Keep in mind that you're betting against other customers that are trying to win and wagering based on their own odds.
Reduced Vigs: Sportsbooks hire hundreds of individuals and have a high overhead cost to keep the business profitable. With each bet, sportsbooks include a percentage of the bet - called the vig - that they will keep in order to offset their overhead. Usually, this amount is roughly 10% of the bet itself, decreasing payouts or requiring bettors to wager more money to meet the desired payout.
Betting exchanges, however, typically have lower overhead. The vig kept by betting exchanges is much lower, increasing the profitability of successful bets for individuals. Betting exchanges often keep amounts from 1-3% of the bet, meaning that winning a $100 bet would return much closer to the $100 than the same bet at sportsbooks.
Higher Stakes: While sportsbooks are willing to take higher bets, there are maximum amounts or limits on certain bets that have boosted odds. These are teasers where the sportsbook will boost prop bets or parlays with certain odds. Successful bettors can also be limited by sportsbooks as these companies look to limit losses from individuals with an impressive track record.
Betting exchanges do not limit players. Bettors can place bets at any money amount as wagers will only become live if that money amount is matched by another individual. To that end, there is no limit on how much an individual can bet on a desired contest.
Two-Way Betting: Most sportsbooks offer only one option for each bet type when the odds are increased. For example, if the New York Giants are listed as -700 odds for winning this weekend's games, their opponent is not listed at +700 odds. Often, their opponent will be listed at a much lower +500 odds, leaving bettors with less opportunity to successfully predict a Chiefs' loss.
Betting exchanges correct this problem. Bettors in exchanges who take Kansas City at -700 odds are offering players +700 odds to win this bet. That means that a successful bet of $100 would yield a $800 payout before the exchange's reduced vig, giving bettors a chance to earn significant cash on a successful bet.

Explore Prophet Sports Betting Exchange
Betting exchanges are still relatively new to the United States. These types of companies originated in 2010 in the United Kingdom, building steam over the next dozen years as a secondary market. After more than a decade, betting exchanges are now popping up across the country to get a piece of the profitable betting action in America.
One place for bettors to start exploring the new opportunity is Prophet Sports Betting Exchange. Prophet Exchange is the first peer-to-peer sports betting app in the United States where bettors can set prices for others to bet on, giving users the best odds to choose from.
Prophet Exchange takes a reduced vig to allow individuals to make higher profits. Traditional sportsbooks, for example, set the odds for points spreads at -110, meaning a $100 bet would return $190 (the original $100 and $90 profit from a successful wager). Prophet Exchange creates odds of +100 on spreads and totals, meaning a bet of $100 would return a $200 payout (the original $100 and $100 profit from a winning bet).
Using Prophet Sports Betting Exchange is easy. After completing registration, the user would make a deposit. Then, bettors would find the market they wish to place a bet in and determine how much they choose to wager. The company is also offering matching bonuses to first-time players, giving you 50% back up to $250 with certain terms and conditions.
Is a Sports Betting Exchange Available In My State?
Like all gambling, sports betting agencies must apply for a license in states that offer legal gambling. Currently, 40 states offer some form of sports betting, with more than 20 of those offering online and mobile gambling. It's also worth noting that you can't play across state lines.
Few states currently allow betting exchanges as this is a growing concept in America. Prophet Sports Betting Exchange is already available in New Jersey and will launch in Indiana and Ohio at some point in 2023. Prophet Exchange is targeting launches in several other states as well in the coming months.
Bettors in Tennessee can use Wagr which is a betting exchange back by Reddit co-founder Alexis Ohanian. Wagr is popular in Tennessee, but has not yet announced plans to expand into new sports betting markets.
Main Advantage of Sports Betting Exchanges: Less Juice!
Juice is the arch-enemy of every serious sports bettor on the planet. Loads of professional sports bettors sometimes turn down lucrative bonuses just so they can pay 3 or 4 cents less in juice. That goes to show you how big of a deal juice percentage is.
That's where sports betting exchanges provide their main advantage. Most sportsbooks charge a 10% commission fee to every bettor that loses a wager. That means if a bettor wants to win back $100 with a standard -110 vig, they have to risk $110.
This is how standard bookmakers make a profit and stay in business. It doesn't make them evil, but it does severely hurt the pocket of sports bettors with a losing track record.
Betting exchanges don't charge anything to losing bettors. They only take a small commission out of the winner's pocket. The amount is usually anywhere from 2 to 4%.
Since sports betting has only been legal in the US for a few years, most gamblers aren't familiar with betting exchanges or how they work. Because of that, we've created this FAQ section.
Our goal is to help you get the answers you need in the most efficient way possible. We'll update this section as more questions start to roll in to us on betting exchanges.