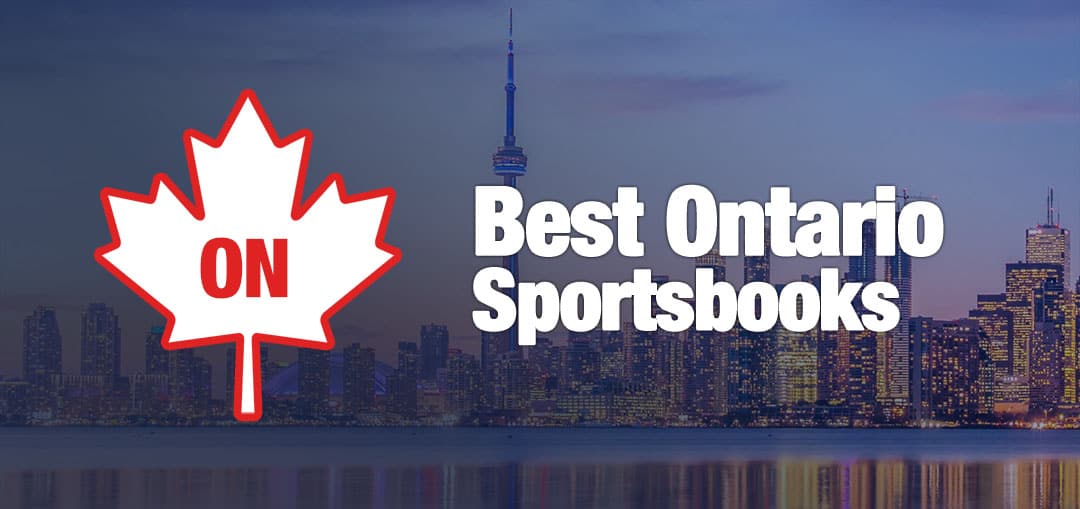 Well, it's finally official: online sports betting is live in Ontario! This is fantastic news for sports-loving folks in Canada because before today, only parlay wagering was allowed. Thankfully, single-game betting became legal when C-218 passed in August of 2021.
On the morning of April 4, 2022, online sportsbooks began taking action on single games in the province of Ontario. If you live in Ontario and aren't sure which sportsbook to choose, we've created the following list of the best sportsbook apps available within the province. Compare the pros and cons of every app before signing up this May!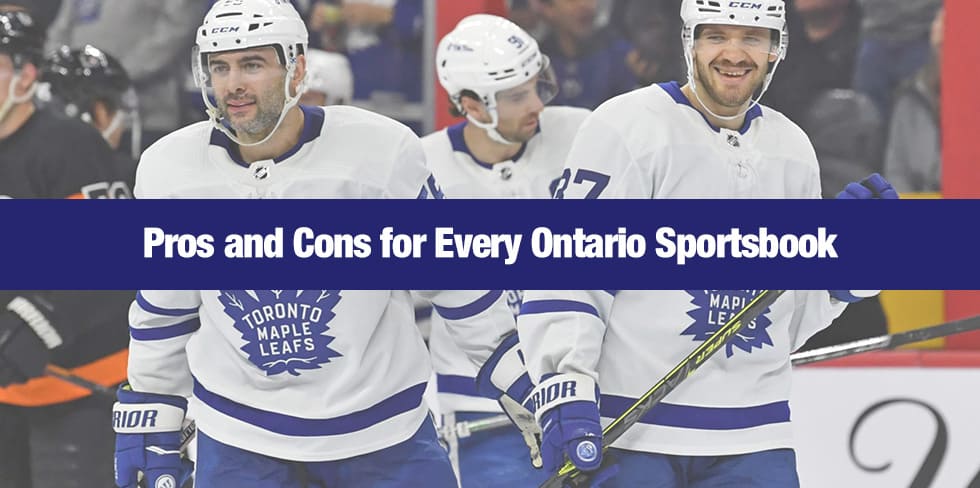 1. BetMGM Sportsbook
Folks in Ontario are going to absolutely love the "King of Sportsbooks". BetMGM not only has a famous comedian pitchman (Jamie Foxx), they offer a slew of amazing benefits to Canadian sports bettors.
BetMGM was created in 2018 and they've been a leader in the sportsbook industry ever since. Here is a brief pros and cons list that will give you more information about BetMGM.
Pros of BetMGM Sportsbook in Ontario
More live betting options than any other app.
Can often find value in some underdogs with BetMGM because of their gigantic player base.
Rewards Points can be used at any MGM casino in the world.
App makes it easy to build parlays through its parlay generator.
Cons of BetMGM Sportsbook in Ontario
Some have complained of long wait times when using Live Chat Help function.
The app has so much info that it's kind of clunky and overwhelming.
2. Caesars Sportsbook
Caesars is one of the most popular brands in the gaming industry and residents of Ontario will enjoy a pleasurable sports betting experience by signing up with them. Just how aggressive is Caesars in getting market exposure? They won the naming rights to the New Orleans Saints home stadium in 2021 and it's now called the Caesars Superdome.
Caesars also recently struck a deal with the Manning family to further enhance their advertising efforts. So, does Caesars live up to the massive amount of hype? We'll let you decide with our pros and cons table below.
Caesars Sportsbook Pros
Outstanding website and app.
Lucrative Promos for new and existing players.
Plenty of cashier options with no fees and a quick turnaround time.
One of the few sportsbooks to offer a Cash Out feature.
Caesars Sportsbook Cons
Limited options for Player Prop betting.
Live betting choices often have too much juice.
3. FanDuel Sportsbook
FanDuel is a giant in the US sportsbook industry and now they are available in Ontario. FanDuel is a fantastic book for sports bettors who like to bet on the moneyline instead of the point spread.
Canadian sports bettors will be impressed with the wide variety of props that FanDuel offers. They'll also love how fast and easy to navigate the app is. Here are some more pros and cons of FanDuel.
FanDuel Ontario: Pros
Lots of good moneyline opportunities because of low 4% hold rate.
Innovative ways to bet like Same Game Parlay.
New Promos and Odds Boosts each day.
App always loads quickly.
FanDuel Ontario: Cons
Some betting markets are hard to find and require too much clicking.
Terms on promos sometimes not the most player-friendly.
4. BetRivers Sportsbook
BetRivers Sportsbook is available in 6 US states and will be making its debut in Canada very soon. Operated by Rush Street Gaming, one of the premier names in gaming, BetRivers does a great job of catering to their clients' needs.
Ontario sports bettors will appreciate the expansive player prop offering as well as the friendly promo terms that BetRivers offers. Is BetRivers a good fit for you and your sports betting needs? Check out the pros and cons list to find out.
Pros of BetRivers
Best Terms in the sportsbook industry.
Plenty of player prop betting options.
Lower juice on their moneylines.
Boosted odds to increase your payouts.
Cons of BetRivers
Uses Kambi software, which means they have the same lines as DraftKings and Unibet.
Website and app are cluttered with ads on the side.
5. Unibet Sportsbook
Not many folks in the US or Canada are familiar with Unibet, but that shouldn't stop Ontario sports bettors from giving them a chance. Unibet has been taking good care of sports bettors all over Europe for more than 20 years and they've recently launched in Ontario.
Sports bettors will love Unibet's favorable odds, especially on sports like golf, tennis, and soccer. They also offer decent odds on parlays and teasers. Here are some pros and cons of Unibet.
Unibet Sportsbook Pros
Easy to bet parlays and teasers.
Parlay Boosters to give players a higher payout.
More betting options on soccer, golf, and tennis.
Favorable odds on some sports.
Unibet Sportsbook Cons
Website and app have an outdated look.
Not very many promos and some players have had issues with their geolocator upon signup.
---
Additional Ontario Sportsbook Apps Expected this May
Ontario sports bettors will soon have a wide variety of sportsbooks to choose from. As more operators enter the market, it gives ON bettors the chance to shop odds at several sportsbooks before placing a wager. This means better odds, lower juice, and more winnings!
Here are some of the top apps expected to launch in Ontario sometime this May:
DraftKings Sportsbook
DraftKings made a name for itself by becoming one of the most iconic names in the Fantasy Sports industry. They've parlayed that success into a highly successful sportsbook and are now publicly traded on the NASDAQ.
People in Ontario who play a lot of player prop bets will especially be fond of DraftKings, thanks to their vast array of prop betting options. Here are some of the positives and negatives about DraftKings.
Pros of DraftKings
Tons of betting options for all sports.
One of the few sportsbooks to offer betting pools.
Above average app and website.
Quarterly reload promos for existing clients.
Cons of DraftKings
Can be quick to limit sharp action.
Not great for betting futures because of high hold percentage.
PointsBet Sportsbook
PointsBet, one of the best sportsbooks in both Australia and the United States, is open for business in Ontario. Sports bettors who like a great deal of Futures action will want to keep PointsBet in their betting arsenal because of their low hold percentages.
Another admirable thing about PointsBet is that they do all of their work in-house. They don't outsource any portion of their app or website to a third party. Here are some strengths and weaknesses of PointsBet.
Pros of PointsBet
Unique promos for both new and current players.
Low hold percentage on Futures in major sports.
Innovative pointsbetting format where margin of victory matters more.
Friendly promo terms.
Cons of PointsBet
Different type of website and app layout can make finding specific wagers difficult.
Below average prop selection with lots of one-sided prop options.
BetFred Sportsbook
BetFred, one of the top sportsbooks in the UK, is making its way to Canada. BetFred has a stellar reputation and they've been doing business in the UK for over 50 years.
Though they are just breaking into the US and Canada markets, they've made a good impression on sports bettors in Colorado. Folks who wager with BetFred will enjoy a plethora of benefits like numerous promos and a fantastic app. Here are some more pros and cons of BetFred.
Pros of BetFred Sportsbook
Highly trusted sportsbook with over 50 years in the industry.
Partnership deals with the Denver Broncos and Colorado Rockies further enhance their credibility.
Easy to Use App with pleasing features.
Excellent customer service team.
Cons of BetFred Sportsbook
Limited player prop options
Live betting not offered on as many events as other sportsbooks.