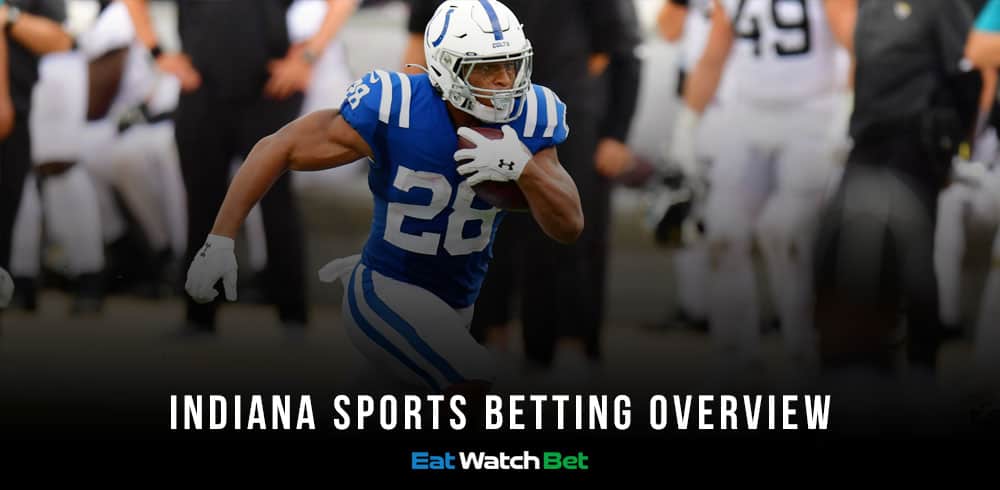 Indiana Sports Betting Overview
Indiana Governor Eric Holcomb signed a sports wagering bill into law on May 8, 2019, and the state became the 13th US state to officially legalize sports betting in September of 2019.
Governor Holcomb placed the first wagers in the state on September 1st, when he placed a bet on the Colts to with the Super Bowl, the Pacers to win the NBA Championship, and the Fever to win their game that night.
Prior to the start of the 2019 season, BetRivers, DraftKings, and FanDuel were all live and accepting online and mobile bets in Indiana. Indiana's total handle topped $1.7 billion in 2020, its first full year with legal sports betting.
Indiana Sports and Betting Restrictions
As anyone that has followed the path to legal sports betting in the US is aware of, not all bills are created equal. We have seen states like Tennessee make it difficult for operators to enter the market due to high tax rates. We have also seen states like Illinois ban betting on college teams from the state, while others like Colorado banned betting on e-sports.
Indiana's bill is extremely favorable to both sports bettors and operators. The current tax rate is set to 9.5% on all revenue, and they did not restrict college sports or e-sports whatsoever.
This means Indiana residents and visitors are able to bet on all professional sports including the NFL, NBA, NHL, MLB, and PGA Tour. Additionally, they can bet on every college team for every college sport the operators in the state offer. This includes both college football and college basketball.
Indiana Sportsbook/Casino Partnerships
As we have seen with most states that have legalized sports betting in the United States, Indiana is requiring online and mobile sportsbooks to partner with one of the state's established casinos. There are 14 casinos in the state, and several have already struck partnerships with online sportsbooks.
In addition to the options listed in the table below, Fox Bet, Penn Sports, and SBK are all expected to enter the market sometime in 2022. It is worth pointing out that casinos may partner with more than one sportsbook if they choose to do so.
Latest Indiana Sports Betting News
2021 Kicks Off With Strong Year-Over-Year Growth - The Indiana sports betting industry started 2021 where it left 2020, with record-breaking growth. The state saw $347,325,977 in total wagers on sports. Of course, in the Hoosier state, basketball is king, accounting for over half of all wagers in the state.
Indiana Posts Five Straight Months of Growth - Sports betting revenue was up to $348.2 million in January, from $313.1 million in February. This marked five consecutive months of growth in Indiana. Clearly in-state bettors can carry this state's market forward, as online sports betting launching in Illinois and Michigan has had no effect on Indiana's handle.

SportsBook Promotions Available in Indiana
In addition to not limiting what sports and teams bettors can wager on in the state, Indiana also chose to allow sportsbooks to offer any type of promotion they wish. This means Indiana sports bettors can take advantage of a wide variety of offers including free bets, risk-free bets, and deposit bonus offers.
Here are some details for each type of offer you will find in Indiana this January:
Deposit Bonus - If you register with a sportsbook offering a deposit bonus, such as PointsBet or Unibet this January, expect to receive a bonus equal to your total initial deposit. These funds are subject to rollover requirements, which can range from 2x at PointsBet and Unibet to 25x at DraftKings.
Free Bets - If you take advantage of a free bet promotion this January you can expect to have a bet voucher added to your account once you make your initial deposit. With PointsBet, the free bet would be equal to your initial deposit, capping at $2,000. With Unibet, the two $10 free bets are in addition to the 100% deposit bonus.
Risk-Free Bets - Risk-free bets are the most common offer in Indiana this January. Sportsbooks like Caesars, BetMGM, FanDuel, and DraftKings are all offering a risk-free bet promotion. This promo is very simple, if your first bet does not cash, the book will reimburse you within 48 hours. Rollover requirements apply, refund never eligible for withdrawal at FanDuel.
Top Indiana SportsBook Bonus Offers for January 2022
Our team weighs several factors into determining which promotion to recommend for every state. These include not only the quality of the offer, but the terms attached to the offer and the quality of the sportsbook product (site, app, lines, support).
In Indiana, our top-rated sportsbook promotions are currently the $40 no-deposit offer from Unibet and bet $1 to win $100 offer from DraftKings. The Unibet promotion represents the only no-deposit bonus offer in the US, while the DraftKings 100-to-1 odds boost on a moneyline bet is equivalent to a $100 instant-bonus on any deposit.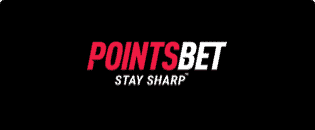 Bet $20, Get $200 Free
On First Bet, Win or Lose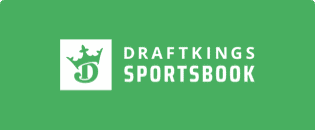 Bet $1, Get $200 in Free Bets
On First NFL or CFB Wager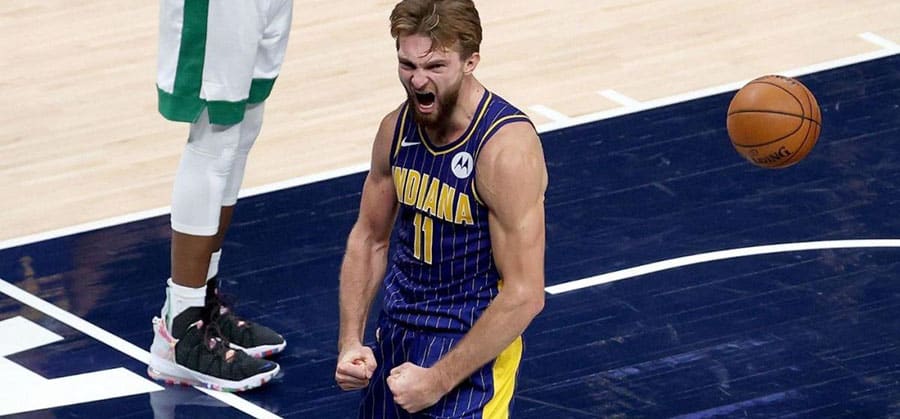 FAQs for Indiana Sports Betting
Indiana sports betting has been live since 2019. Bettors that have been active since that date have a good feeling for the rules and regulations that apply to both bettors and sportsbooks in the state. However, for the thousands of new players that register each month, navigating the wide variety of sportsbooks can be challenging.
The FAQs below should address any questions, concerns, or issues new Indiana bettors face. Contact our team if you feel we missed anything or if you have a question that is not included in the topics below.
Is sports betting legal in Indiana?
Yes, sports betting was legalized in Indiana in September of 2019 and the first bets were placed in October of 2019.
Is online and mobile sports betting legal in Indiana?
Yes, Indiana is one of a handful of US states that elected to legalize mobile sports betting from day one. With 12 licensed online operators, Indiana bettors have access to one of the widest selections of online and mobile sportsbooks in the US.
Is retail betting legal in Indiana?
Yes, there are currently 15 retail sportsbooks open across Indiana. All 15 sportsbooks are located in one of the state's casinos. Operators include FanDuel, DraftKings, and Caesars..
What sports are legal to bet on in Indiana?
Indiana bettors can wager on all major professional and collegiate sporting events. This includes prop and in-game betting. However, it is illegal to bet on any contest that involves an Indiana college team. This means no Hoosiers or Boilermakers football or basketball.
What is the legal betting age in Indiana?
The legal sports betting age in Indiana is 21. While this is on par with every state that has legalized sports betting over the past three years, Indiana does allow 18+ to play the lottery and bet on horses.
What is the top-rated sportsbook for IN?
This question can be answered by identifying what you are looking for out of a sportsbook. Great app? Fanduel, DraftKings, and PointsBet currently have our highest-rated sportsbook apps in Indiana. Great promotions?  We recommend checking out Unibet, DraftKings, and PointsBet if a bonus offer is important to you. Lowest juice? This has to be important because in the end, it means you win more every day. Caesars and PointsBet consistently offer the lowest juice in Indiana but that is changing daily with new tools like our odds checker.