We are just one week away from the 1st kickoff of the 2022 NFL Preseason. I for one cannot wait to have football back in my life as we grind out the upcoming dog days of summer.
In previous articles, we have given out some of our best bets for league leader futures, team futures, and player future awards. In this piece, and in upcoming NFL pieces, we will tackle some player totals that we like as we look forward to the 2022 season.
We will be taking into account some important factors when handicapping these totals. Strength of schedule will be one of these factors. Players may face easier teams on their schedule in terms of defensive matchups. Here are 3 RB yardage props for the 2022 NFL season.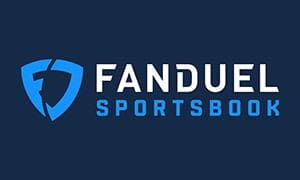 $1,000 No Sweat First Bet
On Any Wager
Breece Hall UNDER 830.5 yards
Best Available Odds: -130 at DraftKings
Breece Hall was one of my favorite backs to watch last season while he racked up yardage for the Iowa State Cyclones. He certainly has the talent to be a consistent 1,000-yard rusher in the NFL. However, he's rushing for the Jets, who have not had a 1K rusher, since Chris Ivory in 2015.
That year, the Jets won 10 games and allowed for plenty of opportunities to run the ball for Ivory, 247 attempts to be exact. This season, the Jets win total is set at just 5.5, which does not bode well for Breece Hall to get many carries.
In too many games this upcoming year, the Jets will be trailing and needing to abandon the run game for Hall to be successful on the ground. He, like 8 of the last 9 Jets leading rushers, will not eclipse the 850-yard mark this season.
Ezekiel Elliot UNDER 875.5 yards
Best Available Odds: -115 at DraftKings
Ezekiel Elliot has had a tremendous career through 6 seasons. He is averaging just under 84 yards per game and over 1200 yards per season. So why would Zeke's total for this season be so low?
The emergence of Tony Pollard and the running back by committee mentality have both led to this number for Zeke being low. Pollard has seen an increase in carries in each of his 3 seasons. An increase in production followed the increase in carries for Pollard.
Last season, Pollard finished with over 700 yards on 130 carries. We expect his numbers to continue to increase and Zeke's numbers to decrease. Truthfully, if his total was set in the mid to high 900s, we would feel obligated to pass on the play but the fact that oddsmakers seem to believe exactly what we do, the under should be the right play here.
Cam Akers OVER 924.5 yards
Best Available Odds: -110 at BetMGM
We are incredibly high on Cam Akers this season. In his rookie season, he racked up 625 yards in a limited role. Darrell Henderson and Malcolm Brown combined for over 230 carries and 1,000 yards during Akers' rookie season.
Now, we are not expecting Akers to go for 1600+ yards this season, but the idea of cracking 1K is certainly attainable. Health will be the primary concern this season. Akers was injured last season on his 5th carry of the year and did not return until the playoffs.
He looked as if he did not miss a step in his return and that is telling for the 2022-2023 season. Darrell Henderson is still on the roster and will get a few carries here and there, but he's nowhere near the threat he was in 2020.
Akers will also have Liam Coen now calling plays as the OC. Coen comes over from Kentucky, where his offense averaged 200 yards on the ground per game compared to just 225 yards through the air. If Akers is able to stay healthy, we expect him to surpass 1K in year 3.