If you want to bring in some solid bonus points and discounts, then the Pulsz promo code is the way to go. New users can get loads of Gold Coins when they make their first purchase. These Gold Coins can be used to play Pulsz Casino games and ultimately free Sweepstakes Coins to bring in cash prizes.
Who doesn't want a shot at some free money? Plus, Pulsz keeps on adding new and exciting games to its collection. As a purchasing member, you'll have access to all of the latest games and some exclusive discounts.
Before we get into the details, let's talk more about what Pulsz is.
What is Pulsz Social Casino?
Pulsz is an exciting and innovative social online casino platform that offers its users a rich array of games. This Social Casino platform brings the thrill of Vegas to your fingertips, allowing you to engage in various casino games from the comfort of your home or on the go.
The platform features games, from classic slot machines to more contemporary games like hold and win slots. The diversity of the gaming options guarantees something for every type of player, whether you're a seasoned player or a newbie just dipping your toes into the world of social online casinos.
Unlike real-money online casinos, Pulsz allows its users to play for free. You're given a set amount of Gold Coins to start, and you can use those Gold Coins to play the games. As you play, you can earn even more Gold Coins.
But what if you blow through your stash? Well, you can buy more coins to keep the fun going. Pulsz offers a variety of promotional codes that give you a discount on coin purchases.
Pulsz is not only an online Social Casino; it's a comprehensive gaming experience. With its wide range of games (over 500, but who's counting?), robust security measures, and engaging promo codes, Pulsz is quickly establishing itself as a leading platform in the online gaming industry. Whether you're a veteran player or new to Social Casinos, Pulsz has something to offer everyone.
What games does Pulsz have?
Of course, they have a massive selection of games - so what? Well, Pulsz has some of the most unique and exciting games available. Pulsz has over 500 games and they're adding new casino games each week.
Hold and Win Games
These are some of the most fun and exhilarating games available on Pulsz. Players get to spin the reels, revealing symbols that help them progress toward the bonus game. They can then decide which symbols to hold over for the following spins. This adds an element of strategy to the game and increases your chances of hitting big wins.
Classic Slots
Who doesn't love a classic slot machine? Pulsz has a great selection of traditional slots, with themes ranging from Vegas-style fun to more modern horror and adventure. Depending on the game, these games typically have 3 or 5 reels and fewer paylines. They're easy to play but still allow you to win big.

Megaways
These slots offer players huge win potential with up to 117,649 pay lines. Each spin gives you a different number of symbols on the reels, and your wins are calculated by how many symbols you land in combination. Some popular titles include Curse of the Werewolf and Buffalo King.
Classic Casino Games
Unfortunately, Pulsz only offers three classic casino games. These include Classic Hilo, Multihand Blackjack, and Texas Hold 'Em. Of course, these are some of the more popular casino games, so having them available at Pulsz is nice.
Where is Pulsz Legal?
If you live in one of the 46 states where online real money casinos are not yet legal, you probably think you can't play on Pulsz. You would be wrong. In fact, Pulsz doesn't necessarily require that you reside in a state where online gambling is legal. It's not an actual casino. It's classified as a promotional sweepstakes casino or even a Social Casino. It's a bit different as you don't risk your cash to play games - although you stand a chance to win real cash.
Pulsz is available and legal in 47 of 50 states, which means almost every U.S. casino player is eligible to play. The only states in which Pulsz is not permitted are Washington, Nevada, and Idaho.

What is the Current Pulsz Promo Code Offer?
For those who want to get into the action right away, you're not going to want to miss out on the Pulsz welcome bonus. Well, it's more of a purchase bonus for new users.
One of the most compelling attractions for new users on any online platform is the welcome bonus, and Pulsz is no exception. In fact, their generous offer is a standout in the Social Casino industry. In fact, to take advantage of this bonus, you don't actually need a promo code.
By signing up to Pulsz through our provided link, you can gain an impressive 173,500 Gold Coins and 110 VIP points for just $9.99. This virtual currency and points can be used across the Pulsz platform, opening up many gaming possibilities.
But that's not where the rewards end.
For those seeking an even bigger boost to their gaming capital, Pulsz offers a staggering 362,000 Gold Coins and an additional 460 VIP points as a bonus for $59.99. This increased package gives players an even greater opportunity to explore and enjoy all Pulsz offers.
These welcome bonuses serve multiple purposes. They provide an initial boost to your gaming experience and introduce you to the thrill of Pulsz's online slots and the potential rewards that come with playing. The VIP points earned through these packages can be used to participate in Pulsz's exclusive tournaments or exchanged for real cash prizes, adding another layer of excitement to your gaming journey.
The Pulsz welcome bonus is more than just an enticing offer; it's a passport to an immersive online gaming world. With such a generous start, you can immediately make the most of your Pulsz experience.
How to use the Pulsz Promo Code
So you're ready to jump in and start playing on Pulsz, but you want to know how best to use your Pulsz casino promo code.
First of all, it's important to note that bonus coins are awarded as virtual currency for use within the Pulsz platform. The coins can be used as stakes in any game or tournament available on the site - from classic slots to hold and win games - and everything in between.
Plus, the VIP points awarded the welcome bonus can be used to participate in tournaments on Pulsz. These tournaments offer Gold Coins and real cash as prizes, so you can increase your stash of virtual currency or even exchange your winnings for cash prizes.
To get started, you need to make a Pulsz casino account. Once you create an account, Pulsz will automatically give you an initial 5,000 Gold Coins and 2.3 Sweepstakes Coins. That's what everyone starts with.
Then head to the "Get Coins" page, which will show you around six different options to purchase. Some options aren't great deals, but the two we mentioned will be listed there.
All you have to do is click the price and start the checkout process. Once the checkout process is complete, you'll notice your GC should be increased by the amount of coins you purchased. You're all set!
Pulz Promo Code Tips
If used wisely, Pulsz promo codes are a fantastic way to take your online gaming experience to the next level. These codes can offer a range of benefits, from bonus Gold Coins to additional VIP points. However, knowing how to use them effectively is essential to truly maximize these benefits.
Here are some tips our experts put together to help you make the most of your Pulsz coupon code—
Understand the Terms and Conditions for this Offer
Before using your Pulsz coupon code, fully understand its terms and conditions. Some codes may have specific requirements or limitations, such as a minimum purchase amount or a limited time frame for use. For example, our promo code has a 1x rollover requirement. That means you must first play through the Sweepstakes Coins at least once before you can redeem the sweep coins.
By understanding these details, you can ensure that you take full advantage of your coupon code.
Use Your Welcome Bonus Wisely
Once you've redeemed your coupon code, consider how to best utilize its bonus. If you've received extra Gold Coins, think strategically about which games you'll play. If you've received VIP points, consider how they can be used to participate in tournaments or exchange for cash prizes.
Stay Informed
Pulsz often updates their promotions and offers new coupon codes. Stay up-to-date with the latest offers by regularly checking their website or subscribing to their newsletter. This way, you won't miss any opportunities to boost your gaming experience. One of our favorite things about Pulsz is their weekly giveaways on their social media channels. These giveaways often include millions of Gold Coins, amazing vacations, and tons of other prizes. Be sure to follow those as well.
Explore the Pulsz Casino Game Library
One of the best ways to use your Pulsz coupon code is to explore the various casino-style games available on the platform. This enhances your gaming experience and increases your chances of finding a game you enjoy. We tried several games and landed on the 7 Piggies as one of our favorites; however, we went through 15 other games before we found that one. While you're trying different games, you'll also rack up Pulsz VIP Loyalty Rewards points just for playing. 
Practice Responsible Gaming
While having extra resources to play with is exciting, it's also important to remember to game responsibly. Set limits for yourself and stick to them, regardless of how many extra Gold Coins or VIP points you have. We love to play casino games as much as the next player, but you have to be careful not to get sucked in too deep.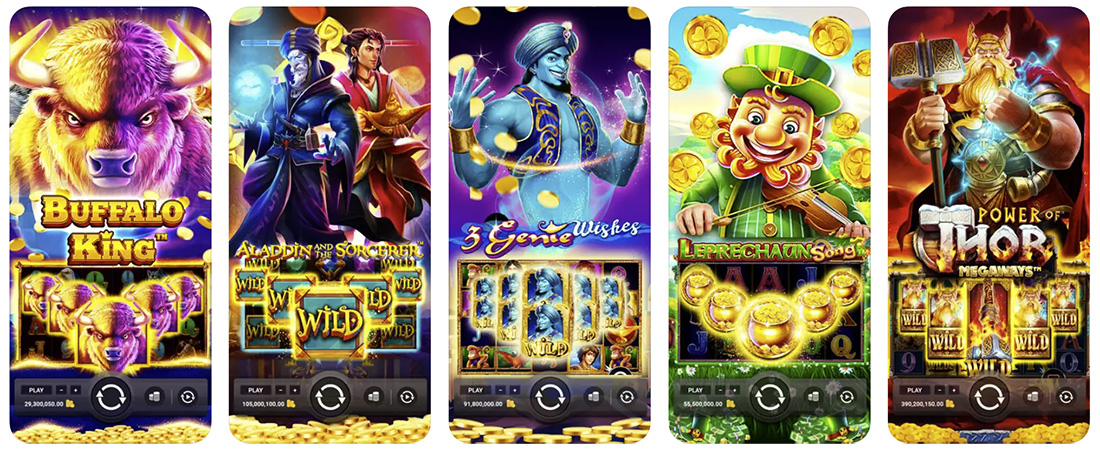 Pulsz Social Casino FAQs
Think you're ready to dive into this promotional sweepstakes casino? Surely you have some questions, first. We get questions all the time from players. Everything from how to purchase Gold Coins to how they can get free Sweepstakes Coins and more. Here are some of the most popular questions and answers that we usually get for those interested in playing—
Is Pulsz Casino legit?
Of course! Like all other Social Casinos, Pulsz is as legitimate as it gets. They abide by the laws and regulations of the United States and have a long history of providing players with fair returns.
How do you get free money on Pulsz?
You can't necessarily get free money, but they do have excellent promotions going all the time that will give you free Gold Coins. Like their first purchase bonus, they have going on. These Gold Coins can be used to play casino-style games in which you can win free Sweepstakes Coins that can be used to win cash prizes.
What is the current Pulsz bonus code?
You don't need to use any code to take advantage of our exclusive Pulsz bonus. All you have to do is sign up using our exclusive link to get the completely free bonus. With the bonus, you can get free coins to play slots or other games.
How do purchases work at Pulsz Casino?
All purchases are handled through a secure payment gateway. You can use credit or debit cards, bank transfers, PayPal, Apple Pay, and Google Pay to make payments. All payments are processed instantly, so you receive your Gold Coins and can start playing immediately.
Is there a Pulsz Casino no-deposit bonus?
No, Pulsz does not have deposits. They do have some enticing purchase bonuses for new players, however.
How is Pulsz Casino customer support?
The Pulsz Casino customer support could use some improvements. They only offer email support and no live chat or phone support. Response times can be long, but they do usually respond to emails within 24 hours.
What are Gold Coins?
Gold Coins, or GC for short, are the standard virtual currency of the Pulsz Casino. You can use them to play all the casino-style games that are available on the platform. You don't need real money to purchase Gold Coins, as they can be bought with Sweepstakes Coins.
What are Sweepstakes Coins?
Sweepstakes Coins, known as Sweeps Coins, are different from Gold Coins in that they can be used to win cash prizes. The promotional sweepstakes games on the platform have a small entry fee, and players use their Sweepstakes Coins to enter these games. You can also redeem your Sweepstakes Coins after they've been won. So, Sweepstakes Coins can be used to play games and win cash prizes.
What are VIP points?
VIP points are earned by playing casino games, participating in tournaments, and buying coins on Pulsz. They can be used to exchange cash prizes or participate in special tournaments. Each VIP level unlocks new bonuses and rewards that increase with your level. Each level offers higher cashback on purchases, exclusive offers and discounts, and more. New members start at the Bronze level and can unlock up to the Royal Diamond level. The higher your level, the more benefits you get.
Ready to use your Pulsz Casino promo code?
We know that's a lot to take in, but with all this information, you're sure to make the best use of your coupon code. With it, you can unlock great bonus offers and get more out of your Pulsz Casino experience. So, go ahead and sign up and start enjoying all that Pulsz Casino has to offer.
As the Pulsz promo code is updated, we'll keep you informed. So, be sure to check back often and stay up-to-date on all the latest offers.