Tuesday night's NBA slate features 5 games headlined by the Milwaukee Bucks and the Philadelphia 76ers, who square off tied at one game back from the Miami Heat in the Eastern Conference. The TNT double-header will feature four teams from the Western Conference, kicking off with the Lakers at the Mavericks, followed by the Jazz at the Clippers.
Some key injuries to track for this Tuesday night slate: Zach Lavine is questionable for the Bulls, Lebron James is doubtful for the Lakers, Paul George is questionable for the Clippers, and Rudy Gobert is questionable for the Jazz.
Looking at the odds for tonight, Bucks at the 76ers (232) and the Pistons at the Nets (233.5) have the highest totals from this slate, while the Mavericks (-12.5) and Nets (-14) are both heavy favorites in their matchups. Enough team talk, let's jump into our best player prop bets for Tuesday night.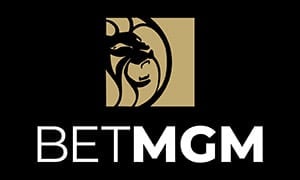 Bet $10, Get $200
On Any NBA or CBB Game
Nikola Vucevic Under 32.5 Pts, Rebounds, Assists
Best Available Odds: -110 at Caesars
Vucevic has been a double-double machine for the last decade and has 42 to his name this season in 67 games. In the two times the Bulls played the Wizards in January he eclipsed the 32.5 mark for total points, rebounds, and assists both times, scoring 22 points with 12 rebounds and an assist in the first contest and putting up 16 points while grabbing 14 boards and adding seven assists less than a week later.
That said, the Bulls will be playing the second half of a back to back for the second time in eight days, and their sixth game in the last nine days overall. Fatigue may be a factor for Vucevic and the rest of the team. He is averaging less than 10 rebounds per game in March and Chicago is 22nd in the league in possessions per game over their last three. For those reasons, we like Vucevic to go under 32.5 combined points, rebounds, and assists on Tuesday in Washington.
Luka Doncic Under 8.5 Assists
Best Available Odds: -125 at BetMGM
Doncic enters Tuesday's matchup against the Lakers with the sixth highest assist total per game in the league. Their opponents in Los Angeles are allowing the fourth most assists per game this season as they fight to stay in the playoff picture.
Luka's role as the lead ball handler has decreased as Jalen Brunson's usage has been on the rise. He has had nine assists or more in only five of his last 18 games. LeBron is doubtful to play tonight. Doncic may very likely spend the entire fourth quarter in his warmups if the Lakers' recent form is any indication, and for these reasons we like him to stay under the 8.5 total assists number tonight.
James Harden Over 2.5 Three Pointers
Best Available Odds: +150 at Caesars
Let's start on the positive side. In the two games that he faced Milwaukee this season while as a member of the Brooklyn Nets, Harden is 5–for-11 from behind the arc, with his best effort coming back in October when he went 4-for-8.
On the other hand, Harden is averaging 30.7% from three-point range in March. His average attempts per game from deep is as low this month as it has been at any point this season. We are banking on the fact Harden had a rest day in between a west coast swing where he attempted 20 three-pointers in three games. Being back in Philadelphia for a national TV clash should be all the motivation Harden needs to pull off his patented stepback jumper from downtown enough times to cash this over.
Marvin Bagley III Under 0.5 Three Pointers
Best Available Odds: -104 at FanDuel
Bagley III has emerged as more of a scorer since Detroit acquired his services from Sacramento in February. He's scored in double figures in all but two of his 16 games as a Piston, including four 20-point games in his last nine. Fortunately for us, he's only hit six three-pointers since March 1, and he's shooting 23% from deep for the season.
Bagley III will do his damage inside and probably attempt two or three triples against the Nets on Tuesday. We like our chances if that's the case.