A lot of sports investors shy away from betting on futures because of the opportunity cost. That's somewhat understandable because you never want to tie up too much of your betting bankroll for several months. However, we all have to remember that all investments have an opportunity cost.
For example, you probably invest in your company's 401K or a personal IRA. There are tons of opportunity costs involved in that because you're tying the money up for several decades. The same can also be said of long-term real estate investments.
All of that said, don't let that deter you from making some sound bets on futures like season win totals or even award bets like the NBA MVP. After all, positive EV is positive EV, whether you have to wait a day or a few months to capitalize on it.
Featured Sportsbooks to Bet NBA MVP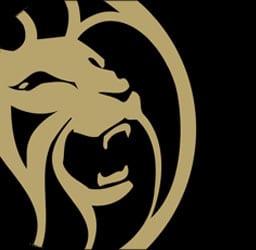 $1,000 First Bet Offer
Use Promo Code: EWBET1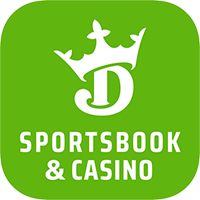 Bet $5, Get $200 Free
Win or Lose
Want to invest in your favorite player to win the MVP? Check out the current 2022-23 NBA MVP odds, along with our best bet picks. Let's make some money!
Here's a quick look at the current odds from DraftKings Sportsbook as of March 10:
Current NBA MVP Betting Odds
Latest Odds from DraftKings SportsBook
| Player | Odds |
| --- | --- |
| Nikola Jokic | -380 |
| Joel Embiid | +425 |
| Giannis Antetokounmpo | +650 |
| Jayson Tatum | +3000 |
| Luka Doncic | +5000 |
| Damian Lillard | +25000 |
| Ja Morant | +50000 |
| Kevin Durant | +50000 |
| Steph Curry | +50000 |
| Donovan Mitchell | +50000 |
Our Best Bet to Win MVP: Jayson Tatum +425 (BetMGM)
Tatum is off to a torrid start, and we don't see him slowing down. The former Duke Blue Devil is averaging 30.8 points, 8.1 rebounds, and 4 assists per game as of January 5, 2023. The Boston Celtics also have the best record in the NBA at 26-12.
It's hard to believe that Tatum is still just 24 years old. This is his 6th season in the NBA, and he's steadily improved his scoring and rebounding each year. He's made 3 All-Star teams and was named First Team All-NBA last season.
It'll probably be a tight race between Tatum and other big names in the Eastern Conference, like Joel Embiid and Luka Doncic. However, we think that Tatum clearly has better players around him, which will only bolster his MVP chances. It's hard for teams to double-team Tatum with guys like Jaylen Brown and Marcus Smart on the floor.
In the end, we believe that Tatum will continue to average over 30 points per game. If he does that and the Celtics take home the #1 seed in the Eastern Conference, we think Tatum has a very good chance of winning the NBA's most coveted season award.
At the time of this writing, the best place to bet on Tatum to take home the MVP award is at BetMGM Sportsbook at +425. FanDuel Sportsbook is close behind with odds of +420.
Best of luck with all of your NBA futures wagers this season. We'll update the odds and add some bonus bets on a regular basis. Stay tuned!
Best LongShot Bet to Win MVP: Ja Morant +4000 (BetRivers)
We think it's a great time to add Morant to our MVP portfolio, especially at the overly generous price of 40 to 1 over at BetRivers! The 23-year-old is one of the game's brightest young stars. He currently ranks 11th in the league in points per game and 5th in assists per game.
The MVP Award typically goes to a player from a playoff team, and there are no worries about that not happening with Memphis. The Grizzlies currently have a 5.5-game lead over the Mavericks in the Southwest Division. Morant and the Grizz are only 3 games behind Denver for the #1 seed in the Western Conference.
Morant has fought off some minor injuries, and he now appears to be fully healthy. He's even been doing some damage in the rebounding department of late. The 6-3 point guard has racked up 29 rebounds over his last 3 games. We highly recommend jumping on Morant at this fabulous price.
January 13 Update: Jokic / Morant Move Up ; KD / Embiid Slide Back
It's only been 8 days since our first installment of tracking the NBA MVP race. As can you can see, a lot can change in a short period of time. Take a gander at the above odds board, and you'll see what we're talking about.
Two players catapulted themselves into better positions over the past week. Nikola Jokic looks bound and determined to make a run at a 3-peat with this award. The Nuggets have won 4 in a row, and as you might expect, Joker is the main reason why.
Jokic scored 21 points and pulled down 18 rebounds against Phoenix on January 11. If the 6-11 284-pounder keeps playing that way, he may just become only the 4th player in NBA history to win the MVP 3 times in a row. Jokic's MVP odds went from +425 to +260 at DraftKings.
The other player that shot up the board this week was Ja Morant. The Grizzlies' star guard scored 32 against the Magic on January 5th and followed that up with a 38-point performance against the Spurs on January 11th. That's probably why his odds for MVP improved from +3000 to +2200.
Kevin Durant's odds plummeted, even though he scored 33 points and had 11 boards against the Pelicans on January 6th. Unfortunately, KD sprained his MCL and may miss a month of action. What a bummer for Nets fans! Durant went from +650 to +1200 in only 8 days!
Joel Embiid also saw his MVP odds dip this week. He missed 3 straight games due to a foot injury, which probably scared off a lot of his backers. However, the 7-foot powerhouse has bounced back nicely of late by scoring 36 against Detroit and 30 against the Thunder. Embiid's odds went from +1200 to +1600.
February 2 Update: Jokic Extends His Lead & Embiid Moves Up Considerably
It's been almost three weeks since our last look at the NBA MVP Odds, and Nikola Jokic continues to dominate the competition. Denver's decision to give Joker some rest every once in a while has paid huge dividends so far.
He scored 26 points, brought down 18 rebounds, and dished out 15 assists for an insane triple-double on January 31 against New Orleans. Jokic is currently the favorite to win the MVP at -120 odds.
Our old friend Joel Embiid has also shot up the MVP odds board over the last few days. The foot injury that plagued JoJo in early January seems to be completely behind him. He's posted 4 straight double-doubles and is right back in the thick of the race at +240 odds.
March 10, 2023, Odds Update
The Nikola Jokic show has played on since our last update to this season's MVP odds. The Nuggets are more than six games ahead in the Western Conference, and Jokic's grip on his third-straight MVP award has tightened.
The Serbian has maintained his triple-double average for the season, and Denver has won five of seven since the All-Star break. As a result, he's the undisputed odds-on favorite unless something changes significantly in the next month.
Jokic was only the third player since 1990 to rank outside the top ten in scoring during an MVP season (2020-21) and looks set to match that feat this year.
Joel Embiid and Giannis Antetokuonmpo are the only players with a prayer to topple Jokic. Embiid leads the league in scoring at 33.3 points per game and is fending off Luka Doncic to win his second straight scoring title.
The Bucks have ascended to the top seed in the East, but Giannis recently missed his 12th and 13th games this season in mid-March. He looks to be fading out of the MVP race.
Jayson Tatum and Doncic have become longshots at this point. Boston has lost ground to Milwaukee atop the Eastern Conference, and the Mavericks are currently the 8-seed out West.
Long story short, the award is Jokic's to lose. He's likely to become the first player since Larry Bird in 1983-86 to win three consecutive NBA MVPs.
A Look at Past Winners of the NBA MVP Award
Since this article is all about the NBA MVP Award, let's take a walk down memory lane. Check out the following list of players that have won the award over the last 2 decades. As you can see, several players have won the award 2 years in a row.
LeBron James even went back-to-back on 2 separate occasions! Will Jokic go back-to-back-to-back this year? Considering the way he's currently playing, it certainly seems like it. Stay tuned...
List of Past NBA MVP Winners
From 2003 to 2022
| Year | Player |
| --- | --- |
| 2022 | Nikola Jokic |
| 2021 | Nikola Jokic |
| 2020 | Giannis Antetokounmpo |
| 2019 | Giannis Antetokounmpo |
| 2018 | James Harden |
| 2017 | Russell Westbrook |
| 2016 | Stephen Curry |
| 2015 | Stephen Curry |
| 2014 | Kevin Durant |
| 2013 | LeBron James |
| 2012 | LeBron James |
| 2011 | Derrick Rose |
| 2010 | LeBron James |
| 2009 | LeBron James |
| 2008 | Kobe Bryant |
| 2007 | Dirk Nowitzki |
| 2006 | Steve Nash |
| 2005 | Steve Nash |
| 2004 | Kevin Garnett |
| 2003 | Tim Duncan |
FAQ About the NBA MVP Award
The National Basketball Association has been handing out the Most Valuable Player award for several decades. The NBA MVP is a very prestigious award because of the long history of fine athletes who have won it.
In this section, we'll dive into the history of the NBA MVP award. This brief Q&A section may help you win a few bar bets or take home the top prize at sports trivia night! Speaking of sports bars, we've compiled a list of the top places in the USA to eat, watch, and bet on sports!
When was the first NBA MVP awarded?
The first NBA MVP award was awarded for the 1955-56 season, and it was won by Bob Pettit of the St. Louis Hawks.
Who has won the most NBA MVP awards?
The player with the most NBA MVP awards is Kareem Abdul-Jabbar, who won the award a record six times during his career.
What team has had the most NBA MVP winners in history?
The team with the most NBA MVP winners in history is the Boston Celtics, with 11 different players winning a total of 17 MVP awards while playing for the franchise.
Which NBA position has won the most MVP awards?
In terms of positions, centers have won the most NBA MVP awards in history. Centers have won the award a total of 49 times, with players like Wilt Chamberlain, Kareem Abdul-Jabbar, and Bill Russell being among the players who have won the award multiple times while playing the center position. Power forwards and small forwards have each won the award 21 times, while point guards have won the award 15 times, and shooting guards have won the award 7 times.
What players have won the NBA MVP award with multiple teams?
There have been several players in NBA history who have won the MVP award while playing for multiple teams. Here are a few examples:
Wilt Chamberlain won the MVP award in the 1959-60 season while playing for the Philadelphia Warriors and again in the 1966-67 season while playing for the Philadelphia 76ers.
Kareem Abdul-Jabbar won the MVP award in the 1971-72 season while playing for the Milwaukee Bucks and later in the 1975-76, 1976-77, and 1979-80 seasons while playing for the Los Angeles Lakers.
Moses Malone won the MVP award in the 1981-82 season while playing for the Houston Rockets and again in the 1982-83 season while playing for the Philadelphia 76ers.
LeBron James won the MVP award in the 2009-10 season while playing for the Cleveland Cavaliers, and later in the 2011-12 and 2012-13 seasons while playing for the Miami Heat.