Tuesday's are the best day of the week during the MLB season, thanks to FanDuel's $5 Dinger Tuesday promotion. This article will break down the promo, show you how to attack it, and give some picks to be profitable!
This year I'll be tracking my wagers here on eatwatchbet.com. This will include tracking units ($25) won as well as free bet conversions.
Featured Sportsbook Offer for MLB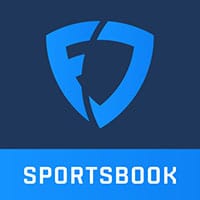 Bet $5, Get $150
Paid in Bonus Bets
21+ to Wager. Gambling Problem? Call 1-800-GAMBLER.
How it Works
First, make sure you OPT-IN on Fanduel for the promotion. Then, for every game in which you place a $25 bet on any player to hit a home run, you get a $5 free bet for each home run hit in the game. The free bets pay out regardless of whether your pick hits or not, and you can use this promotion on every single game on the Tuesday slate.
How to Win
We'll look to pick a player from just about every game. We don't need to worry about the -EV nature of Fanduel's home run prices, as the value of the promotion creates an inherently +EV environment for this type of wager.
We are going to look to target games with higher totals, as there is more expected scoring. While we'll get into more specifics outlined with the picks, in general, you want to look for the perfect storm of hot hitters, poor pitching, high totals, and good weather.
Last Week's Dinger Tuesday Recap
Latest Odds from FanDuel Sportsbook
| Game | Pick | Price | Result |
| --- | --- | --- | --- |
| PIT vs. TB | Andrew McCutchen | 560 | $ (25.00) |
| ATL vs MIA | Matt Olson | 400 | $ (25.00) |
| CHC vs WSH | Ian Happ | 420 | $ (25.00) |
| TOR vs BOS | Rob Refsynder | 870 | $ (25.00) |
| MIN vs CHW | Byron Buxton | 285 | $ (25.00) |
| BAL vs. KC | Anthony Santander | 470 | $ (25.00) |
| LAA vs STL | Mike Trout | 300 | $ (25.00) |
| AZ vs TEX | Pavin Smith | 470 | $ (25.00) |
| SF vs HOU | Kyle Tucker | 400 | $ (25.00) |
| PHI vs. LA | Nick Castellanos | 600 | $ (25.00) |
Total result: -$275; $115 Bonus Bets awarded
We couldn't buy a win last week, dropping -$275 and putting our annual total at -$2.55. We used $115 in free bets during the week on FanDuel's boosts, converting the 115 bonus bets into $60, putting our annual total at +$57.45.
Keep in mind you'll need to use free bets within one week, meaning that these will expire tomorrow if you haven't used them yet. I'll post picks at the end of the article and on Twitter on a weekly article thread.
Weather Report
It looks to be a balmy spring day in most cities across the country. I'm especially interested in games played at Angel Stadium and Oracle Park (Giants), despite the lower totals in those games. I'm expecting 15mph winds blowing out to center field in both of those games.
It's also worth noting as the weather gets warmer (especially in the summer), we will have even more of a benefit from this promotion. Hot and humid air is less dense than cold air, which helps the ball travel further. We should start to see an uptick in total home runs as we approach the warmer months of the baseball calendar.
Mets at Reds: 6:40 pm EST
Casual fans might be surprised to see the highest total on the board today belong to the Mets and Reds, with Max Scherzer on the bump for the Mets. Scherzer has been terrible in 2023, as his velocity continues to diminish as he adds more years on the wrong side of 35.
While Scherzer has never been a one-trick pony in his career, he's always relied heavily on a power fastball that sits about 94-95mph and attacks the top of the strike zone. In 2023, Scherzer's fastball dropped to an average of 92.5mph, and his heat maps show way too many pitches left over the heart of the plate.
Scherzer isn't fooling anyone with just a 10% K-BB ratio. We'll look to oppose Scherzer with a Reds offense that has struggled so far in 2023 simply due to a lack of talent on the major league roster.
The one bright spot has been Jonathon India, the 2021 Rookie of the Year. India was no stranger to the Reds' struggles, but the offense was showing signs of life of late. India has hit a 144 wRC+ in his last 50 plate appearances and hit two home runs over the weekend at home against Chicago.
India is a good fastball hitter and should look to take advantage of the soft spot that Scherzer has shown so far in 2023. Fanduel is offering a price of +520, which is in line with the market on this one.
Blue Jays at Phillies: 7:05 pm EST
The Blue Jays and Phillies game is one of the more intriguing games on the slate today as we have a matchup between what should be the team's two aces in Alek Manoah and Aaron Nola, respectively. However, that hasn't quite been the case in 2023, with both players pitching to ERAs over 4.50.
While I do think Nola is the opposite, we'll focus on Alek Manoah. On the surface, Alek Manoah has pitched much better in his last three starts than to start the year, but I'm not so sure I'm buying it just yet. Manoah has slightly decreased the amount of hard contact he's given up, but his barrel rate is still 9% on the season.
Manoah is pitching to just a 6% K-BB ratio which isn't supportive of an average major league pitcher but nonetheless a supposed star. His swinging strike rate has decreased, and his walk rate has skyrocketed, leaving Manoah to constantly pitch from behind. His velocity is down almost a full mph on the year and hasn't recovered yet.
Even more concerning is that Manoah simply cannot throw his slider thus far in 2023. He's already shown a 10-run value on the pitch, according to Statcast. (Zero is average; the lower the number, the better on this stat. Think golf).
On the Philly side, I'm looking for a left-handed bat to take advantage of Manoah's splits. I've circled Bryce Harper here, who shocked the baseball world with his early return from elbow surgery.
Harper has come out the gate hot with seven hits in his first 19 at-bats. He hit his first home run on Saturday, so we'll look to strike while the iron is hot.
Throughout his career, Harper has developed into one of the game's best hitters and is the best-suited bat in the Philly lineup to take advantage of the slider struggles that Manoah is facing.
Dodgers at Brewers: 7:40 pm EST
Noah Syndergaard was supposed to be the next veteran pitcher project that the Dodgers took on and might be the only one who has failed in recent memory. After successfully reviving the careers of Andrew Heaney and Tyler Anderson in 2022, the Dodgers signed Noah Syndergaard from the Phillies after a decent but average 2022 campaign.
Syndergaard is years past the "Thor" days as a New York Met, with his fastball velocity a far cry from his previous 98+ mph. After numerous shoulder and elbow problems, Syndergaard's velocity was sitting around 93-94 in 2022 and has lost 2.5 mph and is averaging about 91.5 mph in 2023. In fairness, he has transitioned to more of a sinking fastball approach than a true four-seamer.
In 2023 we're seeing Syndergaard's poor underlying stats translate into a poor ERA. Syndergaard can't strike anyone out with just a 15% K-rate, leaving him too susceptible to hard contact. I'm rolling with Willy Adames in this one at +350.
He's hit two homers in two straight days, so we'll look to see him continue the streak today. On the other side of the matchup, Eric Lauer hasn't been great for the Brewers and also struggles with hard contact. I've decided to stick with a Brewer here, as Lauer's left-handed stats are decent enough to keep me off hitters like Freddie Freeman or Max Muncy.
See the full list below:
Full List of Dinger Tuesday Picks for May 9
Latest Odds from FanDuel Sportsbook
| Game | Pick | Price |
| --- | --- | --- |
| COL vs. PIT | Jack Suwinski | +430 |
| NYM vs. CIN | Jonathon India | +520 |
| TOR vs. PHI | Bryce Harper | +340 |
| OAK vs. NYY | Shea Langeliers | +450 |
| BOS vs. ATL | Matt Olson | +330 |
| SDP vs. MIN | Carlos Correa | +400 |
| CHW vs. KCR | Bobby Witt | +630 |
| LAD vs. MIL | Willy Adames | +360 |
| HOU vs. LAA | Brandon Drury | +550 |
| WAS vs. SF | Alex Call | +1300 |