Our baseball picks got back to their winning ways yesterday with a 2-1 performance! The Yankees trounced the A's just as we predicted. The Rockies also held on for a sweaty 4-3 win against the Pirates in the early afternoon.
The only thing that kept us from a perfect day was the San Diego Padres bullpen. The Pads had a 3-2 lead over the Twins in the 10th, but closer Josh Hader blew his 2nd save in a row. Oh well, that's how it sometimes goes in this crazy world of sports betting.
Today is all about building some positive momentum. There are only 6 games on the slate, but we like a couple of them. Let's cash in these 2 MLB Best Bets for Thursday, May 11. Good luck!
Featured Bonus Offers for MLB

$100 in Free Player Props
Promo Code: EWB
18+. Please gamble responsibly. Gambling problem? Call 1800-GAMBLER.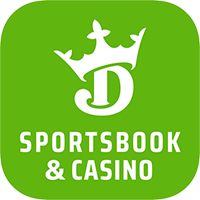 Bet $5, Get $150
Use Bonus Code 150BV1
21+. Please gamble responsibly. Gambling problem? Call 1800-GAMBLER.
San Diego Padres vs Minnesota Twins
Best Bet: Padres (-118)
We must be gluttons for punishment to bet on this San Diego team 3 days in a row! However, the Pads did win for us on Tuesday before last night's bullpen meltdown. Call us bullish, but we still power rate San Diego quite a bit higher than Minnesota.
San Diego will send Yu Darvish to the hill, and he's looked good so far this year with a FIP of 3.50 and a hard-hit rate of 37%. The 36-year-old veteran righty has also struck out 40 hitters in 36.2 innings of work. We think Darvish will keep this Twins lineup off-balance for most of the game.
Minnesota will counter with Bailer Ober, who has been lights out so far in 2023. The 27-year-old is an intimidating presence on the mound at 6-9 and 260 pounds. While Ober has been impressive, keep in mind that he's only pitched against Cleveland, Kansas City, and Washington. Those 3 teams rank 29th, 24th, and 26th in runs scored, respectively (okay, maybe not respectively, lol).
In the end, we still trust the Padres' bats more than the Twins. Juan Soto homered last night, and he's hitting .339 over his last 15 games. Let's ride with San Diego in this early tilt!
Texas Rangers vs Oakland A's
Best Bet: Rangers -1.5 (-125)
The Fade Oakland train cashed for us once again yesterday, so why not keep riding it? The A's had to fly back across the country from New York after the Yanks gave them a royal beatdown yesterday afternoon. To say that the morale of this team is low would be a gross understatement, and we feel sorry for manager Mark Kotsay.
Texas, on the other hand, continues to roll. The Rangers are sitting in 1st place in the AL West with a 22-14 record. The offense keeps carrying the load, as they rank 1st in runs scored per 9 innings and 4th in OPS.
We don't mind laying the run line with Texas today because they've proven that they can win by margin. The Rangers are 22-14 on the run line this season, while Oakland is 15-23. We love that Rangers starter Nate Eovaldi is 2-0 with a 1.17 ERA and a 0.74 WHIP over his last 3 starts.
The bullpen comparison isn't even close. Texas relievers have a combined ERA of 3.78, while Oakland's is a whopping 6.87. The Rangers should take this one quite easily!