Illinois Tops a $500 Million Sports Betting Handle in April
Total sports betting handle numbers for April were released a few days ago. Illinois posted an impressive handle of $537.1 million, which ranked second in the country only to New Jersey (nearly $748 million). Both Illinois and New Jersey were the only states to accept more than half a billion in sports wagering in the month of April.
Illinois is usually one of the last states to post its numbers because of complex accounting laws. The Land of Lincoln's April handle was actually over 15% less than what they brought in during a record-setting month of March. However, March handles are always high because of the NCAA basketball tournament, which is a cherished favorite amongst sports bettors.
Trouble in the Desert?
A big surprise in April's numbers is the fact that Nevada fell to fourth in the rankings for sports betting handle. Nevada took nearly $458 million worth of sports bets but ended up being behind New Jersey, Illinois, and Pennsylvania. Sports bettors around the country are clearly thrilled to not have to travel to Vegas just to bet on their favorite team.
Nevada has clearly been hurt by PASPA being deemed unconstitutional, which essentially did away with the state's monopoly on sports betting. The Covid-19 pandemic obviously hurt Nevada's sports betting numbers as well since many folks across the country have just now started traveling after more than a whole year at home. With most of the country finally getting back to normal, Nevada's numbers should see plenty of improvement in the months to come.
Additional Numbers from Illinois in the Latest Report
The sportsbooks in Illinois showed an adjusted gross revenue (AGR) of $43.6 million in April which resulted in a hold of greater than 8%. The state also brought in a little over $6.5 million in taxes from sports betting in April. Folks in Chicago love to bet on sports, as evidenced by the revenue of $26.3 million that Cook county posted. This resulted in over half a million dollars in tax receipts for the county.
FanDuel Ranked 1st in Both Handle and Revenue in April
FanDuel has been on top of the Illinois online sports betting world as far as revenue for five months in a row, and they posted another solid month in April. FanDuel also took home first prize in online sports betting handle in Illinois for the first time since coming to the state back in August of 2020. Over $177 million dollars was wagered online with FanDuel by folks in Illinois for the month of April.
DraftKings took home second place in handle for April with a $165.6 million number. Both FanDuel and DraftKings are immensely popular in Illinois as almost 67% of April's handle belonged to these two online sports betting conglomerates.
BetRivers ended up in third with $72.7 million in the handle, with Barstool and PointsBet rounding out the top five for April with $51 million and $40.2 million respectively.
Parlays Continue to be Prime Source of Revenue for Books
Illinois sportsbooks had a win rate of 16.34% on parlays for the month of April. Overall, books in Illinois took in $116.4 million in parlay tickets and held more than $19 million in revenue from those tickets. 43% of all of Illinois sports betting revenue came from parlays in April.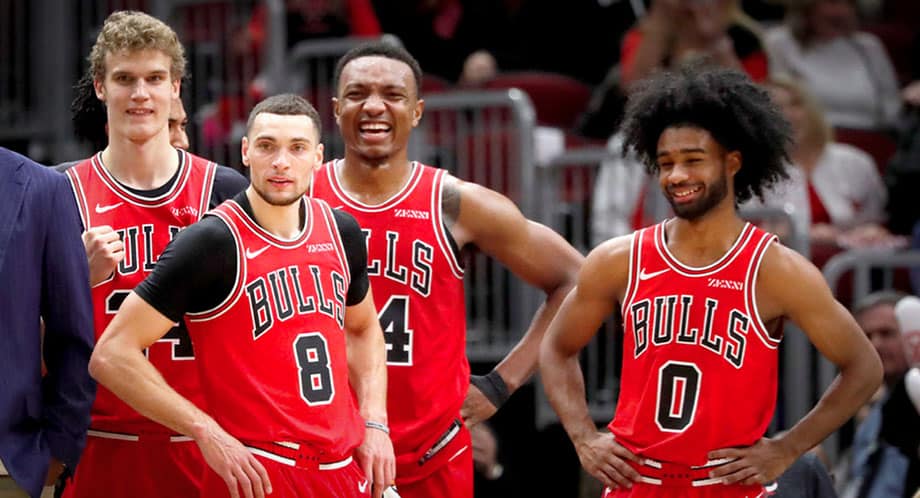 What Sports did Illinois People Love to Bet on in April?
Basketball was the preferred sport of choice for Illinois residents, as more than $173.6 million was wagered on the hardwood. Baseball was a close second with over $121 million in total handle. Both basketball and baseball were big revenue producers for Illinois sportsbooks. Basketball produced over $9 million with baseball bringing in over $8 million.
The Illinois books did shockingly well at golf by posting a 16.43% hold on $15.2 million wagered. This came out to a nice revenue of $2.5 million. Soccer was close to golf in revenue with $2 million.
What retail sportsbook did the best in April for Illinois?
Rivers Casino's sportsbook did the heavy lifting for Illinois retail sportsbooks in April by handling over $11.9 million in sports bets. This equated to nearly half of the state total in handle by retail sportsbooks. Rivers also led the way in revenue by bringing in over $1.1 million.
Surprisingly, out of all the other Illinois retail sportsbooks, only DraftKings in Casino Queen came close to generating $1 million in revenue. DraftKings brought in nearly $762,000.
FanDuel Sportsbook and Horse Racing had revenue of $24,566 off of $545,966 in handle during its first month in business as a retail sportsbook. Hawthorne Race Course made $140,292 in revenue off of $1.2 million in handle over its three different sites in Crestwood, Prospect Heights, and Stickney.
Browse Latest Articles