Tuesday's are the best day of the week during the MLB season, thanks to FanDuel's $5 Dinger Tuesday promotion. This article will break down the promo, show you how to attack it, and give some picks to be profitable!
This year I'll be tracking my wagers here on eatwatchbet.com. This will include tracking units ($25) won as well as free bet conversions.
Featured Sportsbook Offers for MLB

$100 in Free Player Props
Promo Code: EWB
18+. Please gamble responsibly. Gambling problem? Call 1800-GAMBLER.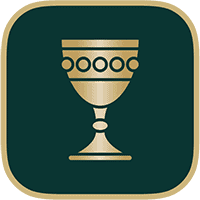 Bet $1,250 on Caesars
Promo Code: BVFULL
21+. Please gamble responsibly. Gambling problem? Call 1800-GAMBLER.
How it Works
First, make sure you OPT-IN on Fanduel for the promotion. Then, for every game in which you place a $25 bet on any player to hit a home run, you get a $5 free bet for each home run hit in the game. The free bets pay out regardless of whether your pick hits or not, and you can use this promotion on every single game on the Tuesday slate.
How to Win
We'll look to pick a player from just about every game. We don't need to worry about the -EV nature of Fanduel's home run prices, as the value of the promotion creates an inherently +EV environment for this type of wager.
We are going to look to target games with higher totals, as there is more expected scoring. While we'll get into more specifics outlined with the picks, in general, you want to look for the perfect storm of hot hitters, poor pitching, high totals, and good weather.
Last Week's Dinger Tuesday Recap
Latest Odds from FanDuel Sportsbook
| Game | Pick | Price | Result |
| --- | --- | --- | --- |
| COL vs. PIT | Jack Suwinski | 430 | $ (25.00) |
| NYM vs CIN | Jonathan India | 520 | $ (25.00) |
| TOR vs PHI | Bryce Harper | 340 | $ (25.00) |
| OAK vs NYY | Shea Langeliers | 450 | $ (25.00) |
| BOS vs ATL | Matt Olson | 320 | $80.00 |
| SD vs MIN | Carlos Correa | 400 | $ (25.00) |
| CWS vs KC | Bobby Witt | 630 | $ (25.00) |
| LAD vs MIL | Willy Adames | 360 | $ (25.00) |
| HOU vs LAA | Brandon Drury | 550 | $ (25.00) |
| WSH vs SF | Alex Call | 1300 | $ (25.00) |
Total result: -$120; $135 Bonus Bets awarded
Matt Olson is slowly getting us into form, dropping -$120. We used $125 in free bets during the week on FanDuel's boosts, converting the 125 out of 135 bonus bets into $113.75 putting our annual total at +$26.40. We still have $10 in bonus bets to use.
Keep in mind, you'll need to use free bets within one week, meaning that these will expire tomorrow if you haven't used them yet. I'll post picks at the end of the article, as well as on twitter on a weekly article thread.
Weather Report
Today might be one of the best days of the year, weather-wise, for home runs. I'm seeing winds blowing outward at above 10+mph in four different games today. (Detroit, Boston, New York, Chicago).
It's also worth noting, as the weather gets warmer (especially in the summer) we will have even more of a benefit from this promotion. Hot and humid air is less dense than cold air, which helps the ball travel further. We should start to see an uptick in total home runs as we approach the warmer months of the baseball calendar.
The one game that worries me is in Coors Field. There's a potential for a weather delay due to rain and there will also be winds blowing inward at above 10mph. Nonetheless, it's still Coors and the total is still set at 12.5. There will still be a pick for this game but treat this as your disclaimer.
Last note before this week's picks. Because this article is out before some lineups are confirmed, I'll have Shohei Ohtani in as my selection in the Angels/Orioles game. Ohtani mentioned a stiff neck after last night's win, which clearly didn't affect his hitting as he almost hit for the cycle. I'll wait to confirm Ohtani's status before actually making the bet.
Mariners at Red Sox: 7:07 pm EST
The first pitcher I'm looking to target on tonight's slate is Nick Pivetta. Pivetta has been getting crushed with year, pitching to a 6.23 ERA, supported by an extremely poor 52.5% hard hit rate and .388 xwOBA.
Pivetta is only pitching to a 13.5 K-BB% which is below average. This plus his contact metrics are producing some less than quality outings. Pivetta has given up at least one home run in each of his last 5 starts.
I'm looking towards Jarred Kelenic on the Mariners in this one, as the former top prospect has been the Mariners' most consistent bat in 2023, especially against right-handers. Looking at Pivetta's splits he struggles more to lefties, especially in the power department as he's given up almost 3HR per 9 innings against lefties this year.
To target a lefty in the Mariners lineup that leaves us to decide between Kelenic and Cal Raleigh. Raleigh did hit two home runs yesterday against the Red Sox, but I prefer Kelenic as he's been much more consistent of a hitter.
Against righties, Kelenic has a .257 ISO and 140 wRC+ compared to Raleigh's .223 ISO and 111 wRC+. We're getting an extra 30 cents on Kelenics price, plus FanDuel is offering a more market competitive price at +420.
Yankees at Blue Jays: 7:05 pm EST
We have the enigmatic Domingo German on the mound for the Yankees today and I'm looking to oppose him. To be fair, German has been much better this season, compared to his early starts and his numbers from the previous two years. The biggest problem with German is how bad his fastball has been since losing his 95+ velocity.
However, he's reworked himself into a curveball/change-up pitcher, throwing his four seamer only 27.5% of the time. The curveball has been very good, generating a 37% whiff rate, despite being German's primary pitch. My main issue with German is that I think he gives up way too much hard contact and is worse than serviceable if he doesn't have his elite curveball on any given day.
This is a patient Blue Jays lineup who have gotten to him before and I think they'll force him to throw a lot of pitches early. German has actually been better against lefties this year, which makes sense as his curveball/changeup split works well against that side of the plate.
I'm looking for Bo Bichette in this one as he's been Toronto's best contact hitter thus far in 2023. He's +420 compared to Toronto's other big right-handed bats Guerreo +280, Springer +300, and Chapman +320. Ironically, Bichette actually leads the team in home runs with 8 but I think that models discredit him because of his low fly ball rate.
German isn't a pitcher who forces a high ground ball rate so I think Bichette should be priced similarly to the other right-handed bats in this lineup. Springer has struggled with the bat in 2023 and Matt Chapman hasn't hit a home run in about a month. Between Vlad Jr. and Bichette, I'll take the almost 1.5-dollar difference on Bichette here.
Guardians at White Sox : 8:10 pm EST
We'll look to take advantage of the "perfect storm" of poor pitching and good weather in this game. With winds blowing out to right-center field at over 15mph tonight in Chicago, we could see quite a few home runs at Guaranteed Rate Field.
Lance Lynn has been awful in 2023 as he looks to be coming to the end of a solid MLB career. Lynn's velocity has fallen down every year, losing a full MPH off of his 2022 average sitting at 90.6. In previous years Lynn has used the fastball as his primary put away pitch but has severely struggled with it in 2023.
From what I can tell, it seems that Lynn isn't fooling enough batters with the difference between his cutter which is actually quite good and his four seamer. Based on his heat maps, Lynn's fastball has been left up far too often. Lynn is particularly bad against lefties giving up 4 homers per 9 innings.
The Guardians lineup is littered with left-handed bats, but nobody has really been putting up the power numbers I'd generally look for in this spot. I'm going for the chalk with Josh Naylor here at +370, given his impressive hard contact ratings. He's a good fastball hitter and should be the best candidate to take advantage of Lynn's struggles plus the wind blowing out to right-center.
I wouldn't be opposed to a bigger priced candidate in this game, but I don't see any other Guardians popping out given their lack of home runs as a team.
See the full list below:
Full List of Dinger Tuesday Picks for May 9
Latest Odds from FanDuel Sportsbook
| Game | Pick | Price |
| --- | --- | --- |
| LAA vs. BAL | Shohei Ohtani | +310 |
| PIT vs. DET | Andrew McCutchen | +560 |
| SEA vs. BOS | Jarred Kelenic | +420 |
| TBR vs. NYM | Josh Lowe | +630 |
| NYY vs. TOR | Bo Bichette | +420 |
| CLE vs. CHW | Josh Naylor | +370 |
| CHC vs. HOU | Christopher Morel | +520 |
| ARI vs. OAK | Christian Walker | +400 |
| ATL vs. TEX | Robbie Grossman | +750 |
| CIN vs. COL | Michael Toglia | +420 |
| KC vs. SDP | Michael Massey | +1200 |