The Sunflower State has been blessed with lots of good fortune in the sports world lately. The Kansas City Chiefs won the Super Bowl a few months ago and the Kansas Jayhawks took home another college hoops title in April of 2022.
Sports betting was legalized in Kansas in September of 2022 and now there are 6 online sportsbooks for fans to choose from. The overall betting handle in the state will soon eclipse $2 billion, which just goes to show how much Kansas residents love their sports teams.
If you live in Kansas or are just visiting, having a bar to eat, watch, and bet on sports is essential. Check out our list of the best Kansas sports bars here!
Best Sports Bars Near You:
Best Sports Bars in North Kansas City
Chappell's
Chappell's Restaurant and Sports Museum, which is in North Kansas City, Missouri, was named as one of the Top 10 Sports Bar in the country by the Chicago Tribune. It's easy to see why. Sports memorabilia covers every inch of Chappell's.
From floor to ceiling, it is covered in sports history. Jim Chappell spent most of his life collecting the sports memorabilia that line the walls, but items have also been donated.
In fact, Chappell's has more sports memorabilia on display than any other restaurant in the country. It makes for a fun and unique dining experience for sports fans.
As much as I would like to call Chappell's a "sports bar", it has more of a casual dining feeling. The focus is the memorabilia, not actually going there to watch sports. I would consider the food more upscale than typical sports bar food as well.
Grilled salmon, roasted prime rib dip, build-your-own mac n' cheese, super BLT sandwich, all the food is elevated. Of course, I had to give the BYO mac n' cheese a whirl, and I am glad I did. You start with mac n' cheese and then you add meat and toppings of your choice, the combinations are endless.
Meat choices include steak, shrimp, sloppy joe and salmon, to name a few. The topping list is also extensive. Jalapenos, diced tomatoes, mushroom, grilled onions and many more. The beer and drink menus were pretty good.
The standard macro beer selection with some local beers mixed in. Some fun specialty drinks were offered as well. Everything was reasonably priced. Go to check out the sports museum, stay for the food!
Best Sports Bars in Central Kansas City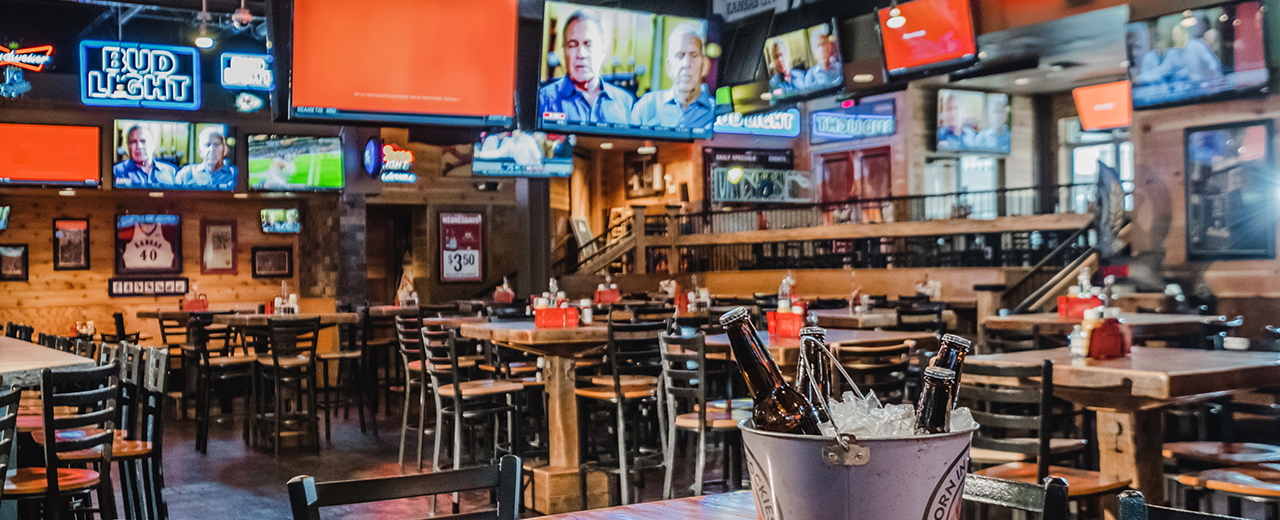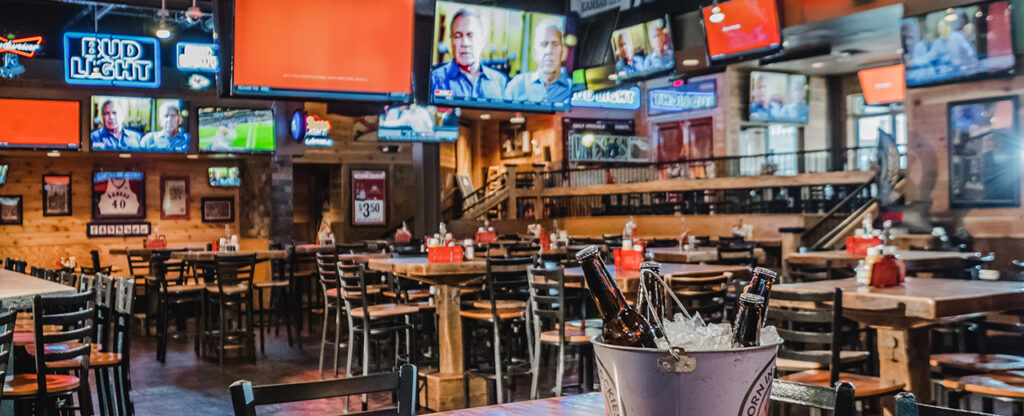 Johnny's Tavern
Johnny's Tavern is a local gem if you're looking for a tasty bite and good atmosphere, lively community events, and a warm and welcoming atmosphere. Following my recent visit, I can confidently say that Johnny's Tavern is worth a shot and will likely become a staple if you enjoy eating out or grabbing drinks with friends.
The Food
Johnny's takes their burgers seriously - nothing wild or crazy, just a really good burger. The combination of perfectly seasoned beef, fresh toppings, and a soft bun just does it for me.
It's crazy how many places fail to get this right. Johnny's does. I'd also recommend the wings and their pizza!
TVs
Plenty of options when it comes to sports and other big events. This place has TVs all over, and the staff is typically willing to make some channel changes if there is a different game you'd like to see aired.
Community Events
I haven't participated in these directly, I just think its so cool to see establishments hold community events. They recently had a "Cars and Coffee" event that invited folks to park their cool, classic cars together.
I also know they've held patio parties with live music. I'm looking forward to attending one of these!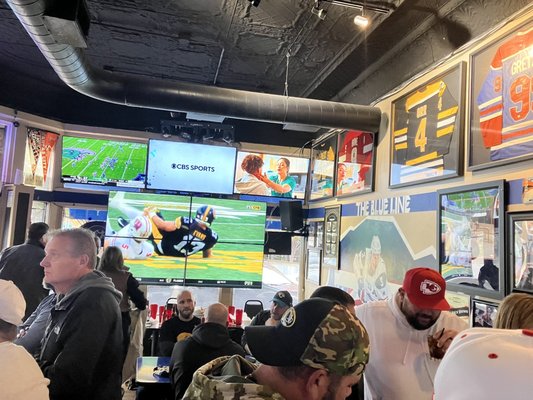 The Blue Line Hockey Bar
The Blue Line has been Kansas City's Premier Hockey Bar since 2011. It's home to some amazing games, food, and beverages. Whether you're a die-hard hockey fan or simply love sports in general, The Blue Line provides the ideal environment to engage in the thrill of sports betting.
Offering NHL, NFL, MLB, MLS, and college football and basketball sports packages, The Blue Line ensures you never miss a play. This makes it an ideal destination for passionate sports bettors.
More Praise for The Blue Line
For sports bettors, The Blue Line stands out with several features that make it a must-visit destination:
Wide Range of Sports: No matter which sport is your passion, The Blue Line has everything you need to immerse yourself in it - NHL, NFL, MLB, MLS, and college sports packages provide everything needed for the complete enjoyment of each matchup.
Daily Happy Hour Specials: Take your sports betting experience one step further with The Blue Line's daily happy hour specials, featuring discounted drinks and delectable appetizers that will tickle your tastebuds while watching your game of choice!
The Party Bus: Take your sports betting adventure to new heights by joining their party bus. For just $35, you can enjoy round-trip transportation to Silverstein Arena and unlimited beer. It's the ideal opportunity for networking and creating lasting memories among fellow sports fans!
Extensive Menu: This spot boasts an expansive menu that ranges from nachos to chili fries for you to snack on while watching your game.
Best Sports Bars in South Kansas City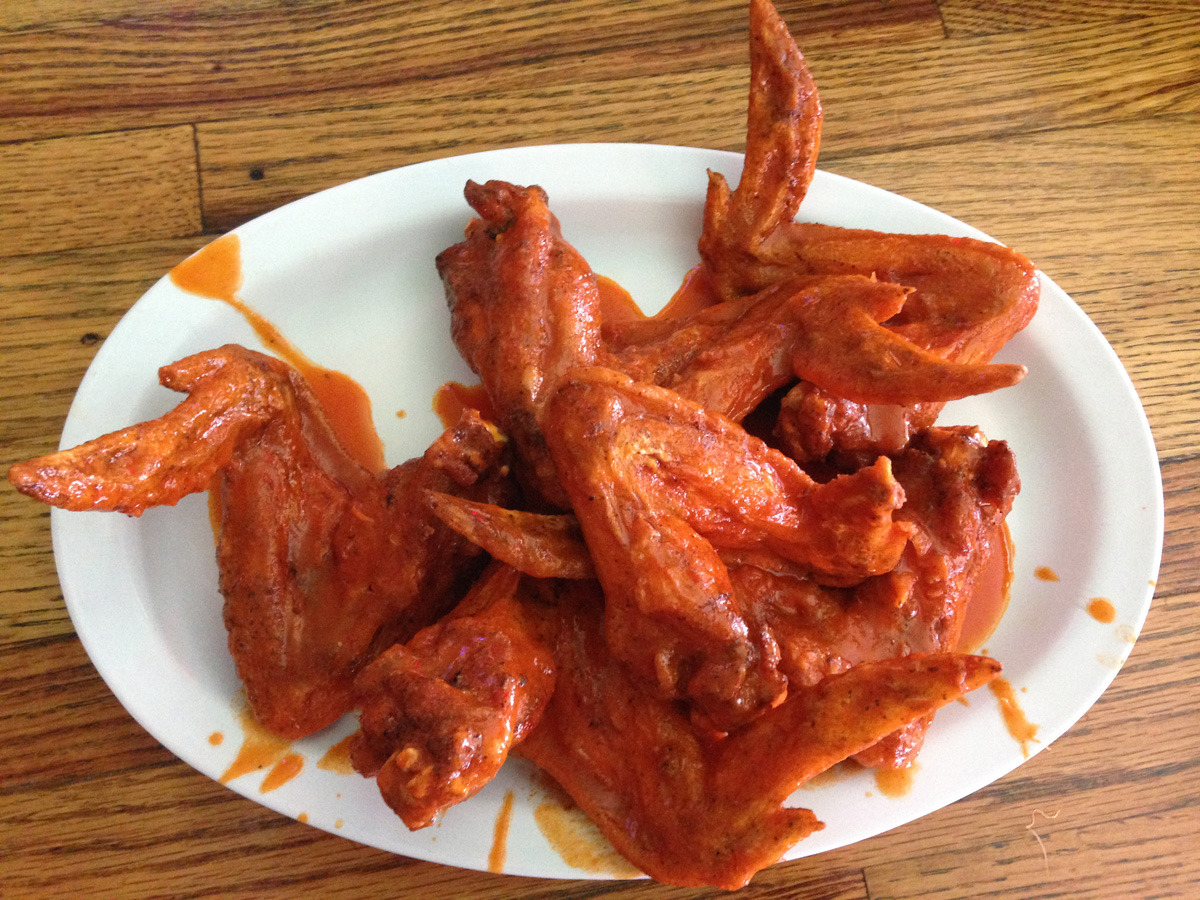 The Peanut
The Peanut is Kansas City's oldest bar and grill, serving delectable fare to residents since 1933. Whether you're a sports fanatic, busy professional, or in search of comfortable family dining experiences, The Peanut will meet all of your needs!
With six locations spanning Missouri and Kansas, The Peanut has quickly earned itself a name as a must-visit sports bar for bettors.
More Praise for The Peanut
Here are some more reasons why you may want to visit The Peanut as a sports bettor:
Delicious Food: The Peanut offers more than the typical bar fare. They have an extensive menu of appetizers, burgers, nachos, and salads. Each dish is prepared with care and attention to flavor and presentation. They even provide a delectable brunch menu so that you can fuel up before or after placing your bets!
Craft Cocktails: Upgrade your sports betting experience at The Peanut with their exquisitely crafted cocktails, from timeless favorites to cutting-edge concoctions created by their expert bartenders. Sip on an exotic mojito or indulge in the smooth texture of handcrafted martinis while you cheer for your chosen team!
Big Screen TVs: At The Peanut, they understand that sports bettors' needs require an unobstructed view of all the action. That's why they have strategically positioned multiple big-screen TVs throughout the establishment to ensure you won't miss a moment of the game no matter where you sit.
Family-Friendly Atmosphere: The Peanut has an atmosphere that welcomes families to come together and experience sports betting excitement. With an exclusive kids menu and ample seating for family groups, parents can savor every second of a great game.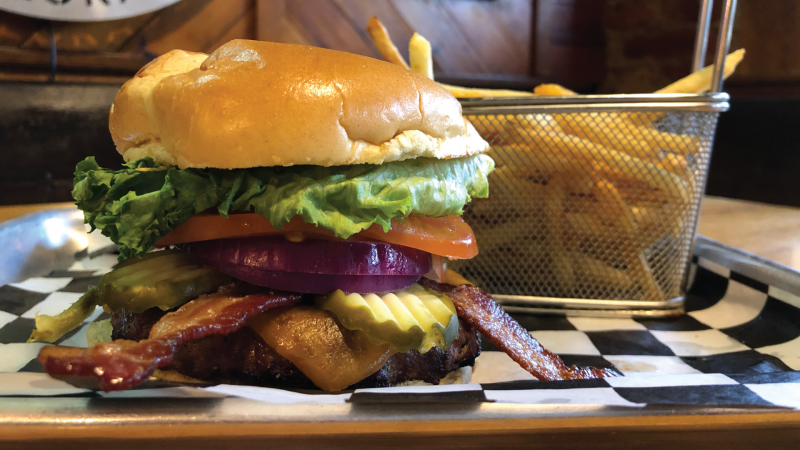 Charlie Hooper's
Charlie Hooper's, nestled in the enchanting Brookside neighborhood, has earned the distinguished title of one of the "11 Best Sports Bars in Kansas City for Game Day" by My Bartender. Charlie Hooper's provide a haven of endless fun and excitement for sports fans throughout Kansas City.
The atmosphere is energetic and exciting, with a diverse range of activities like darts and shuffleboard and the chance to immerse yourself in the thrilling sports broadcasts on their numerous big screens. When Tuesday night rolls around, Trivia Night takes center stage, enticing participants with the opportunity to secure alluring prizes.
Charlie Hooper's Sports Bar surpasses expectations with its impressive selection of craft beers, exhilarating trivia nights, and enticing happy hour offerings. The friendly staff goes above and beyond to provide patrons with an unforgettable experience.
If a game isn't being showcased on one of the large screens, dive into the nostalgia of old-time rock 'n' roll as you feed the jukebox with quarters, letting the music soothe your soul and unleashing your carefree spirit.
Treat yourself to a hearty plate of the finest homemade delicacies in all of Kansas by venturing to the food bar. From delectable chicken tenders to comforting mac 'n' cheese, Charlie Hooper's exciting menu offers a flavor to suit every palate and mood.
Every Tuesday night, the vibrant energy of Charlie's is elevated as enthusiastic crowds gather to test their knowledge in an exciting game of Trivia.
With no cost to participate and substantial prizes awaiting the victorious, it's an exhilarating experience competing against friends and strangers, testing your knowledge across a wide range of topics, from history to music to television and beyond. A single session of Trivia is all it takes to become hooked on the excitement.
What We Love About Charlie Hooper's
Delicious Food: Mouthwatering food at Charlie Hooper's ranges from succulent chicken tenders to comforting mac 'n' cheese, juicy burgers, and delightful shrimp tacos. This delectable homemade goodness comes at an affordable price. Need we say more?
Exceptional Staff & Service: Prepare to be pleasantly surprised by the exceptional service provided by the entire team at Charlie Hooper's. The staff members collaborate to ensure every customer leaves satisfied with their visit.
Beer Selection: There's no better place in KC for a cold beer. A pleasing selection of 30 craft beers on tap and an extensive assortment of 100 bottled and canned options satisfied every pallete. Their knowledgeable staff will guide you through the beer menu, ensuring you find the perfect brew to complement your food and entertainment choices.
Happy Hour: With food and drink specials, enjoying the scrumptious food and cold drinks from this sports bar is shockingly affordable. The three-hour Happy Hour from 3 to 6 p.m. each night offers deeply discounted prices and extraordinary deals. Sip on a refreshing craft beer or savor a mouthwatering fish and chips plate and rest assured you'll leave feeling tipsy, satisfied, and with a few extra dollars in your wallet.
Open Late: Time is of the essence at Charlie Hoopers, with open hours until 3 a.m., allowing you to come in for fun, even on a Monday night in Kansas City. So, whether you're ready to eat or looking for late-night entertainment, Charlie Hooper's will be there to accommodate your wishes.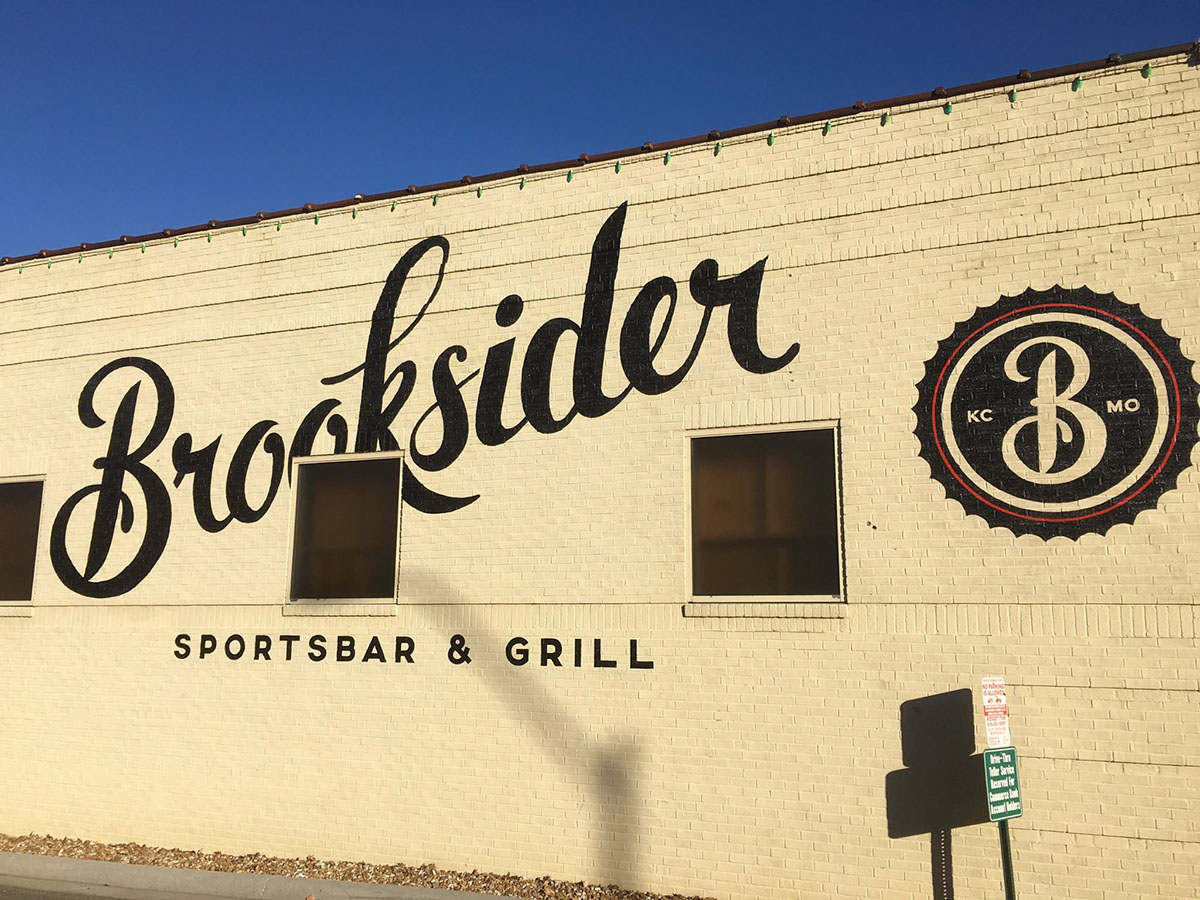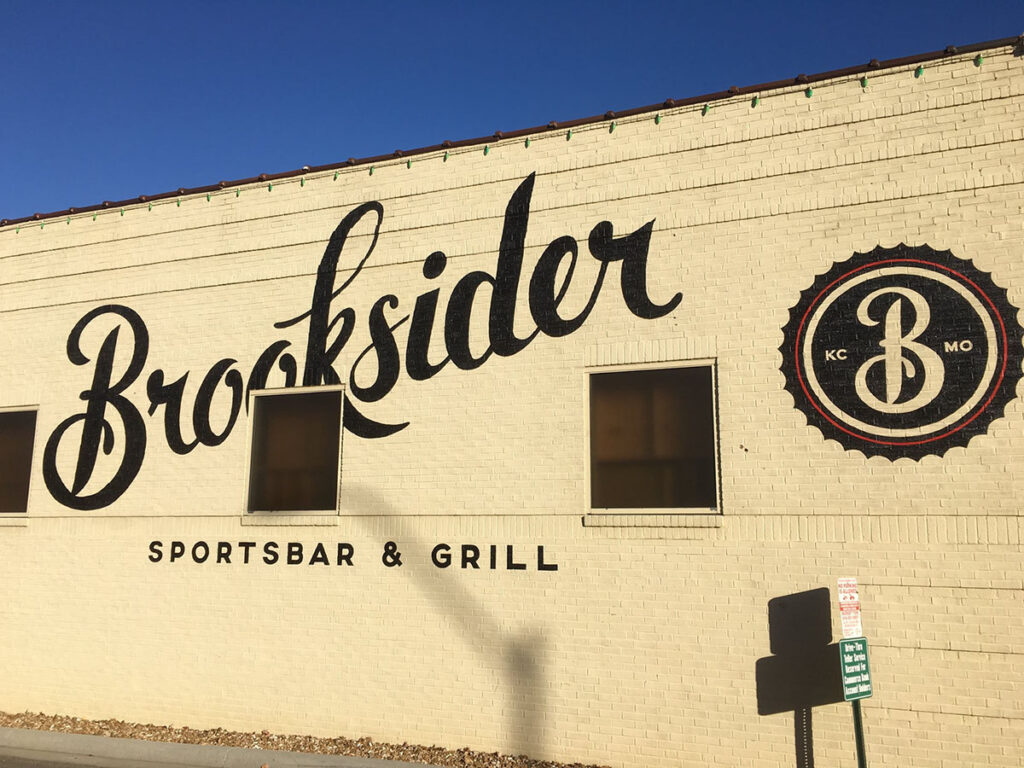 Brooksider Sports Bar & Grill
Brooksider is the ultimate destination for food, drinks, and fun in Kansas City! If you are looking for the perfect spot to unwind, enjoy yummy bites, and raise a glass with friends?
Look no further than Brooksider Sports Bar & Grill. It has everything you need for a fantastic night out, from an extensive selection of beers to amazing specials to live music on Friday nights.
Tons of Beers
It is a beer lover's paradise and has over 20 taps pouring a diverse range of beer. Everything from Miller Light to a wide selection of Boulevard beers. They also have an impressive assortment of over 30 canned and bottled beers, you'll have no trouble finding your favorite or discovering a new favorite.
Brooksider also has some amazing specials. Kickstart your weekend with their famous "Country Fried Friday," a $7.99 deal on country fried chicken or country fried steak. Taco lovers are in for a treat with the "$4.99 Taco Basket on Taco Tuesdays.
$5 Bloody Mary's on Sunday Funday. And let's not forget the daily Happy Hour from 3-6, where you can indulge in $3 drafts, $3 wells, $3 wine, and $3 off select appetizers.
Incredible Appetizers and Burgers
Speaking of appetizers, Brooksider is on the next level. Unique and incredibly delicious, a few of my favorites were the Cheese Shots and Smokehouse Brisket Dip. Next time I am going to try the Southwest Egg Rolls and the Short Rib Nachos.
Brooksider has a vast menu. Sandwiches, wraps, salads, but the burger selection stood out to me. They are in a league of their own. I enjoy spice, so I gave the Firehouse 29 burger a try. With toppings like jalapeños, pepper jack cheese, and that little bit of sriracha for that extra kick.
It was delicious. Next time I am going to try the Boursin Burger. I have never seen anything like it. The Boursin Burger has boursin cheese, spicy aioli, and crispy onion straws. I wonder if it tastes as good as it sounds.