Sports betting is poised to be live in Connecticut in time for the 2021 NFL season! The state recently passed legislation to allow for legal online and mobile betting. Meaning, you will be able to bet from your local sports bar throughout the upcoming NFL and college football seasons.
Whether you are looking for the best sports bar in your local area, or are visiting Connecticut and want to find a bettor-friendly venue to watch a game, we have you covered. Find our favorite Connecticut sports bars below. Let us know if you own a sports bar, or think we missed a location.
Best Sports Bars Near You:
Best Sports Bars in New Haven Area
Bishop Gates Tavern
1503 State St., New Haven, CT 06511
Best Dish: Hand-tossed Pizza
Bishops Gates Tavern is a great local and casual bar that offers a variety of food and drinks. This is the town's favorite go-to sports bar! The regulars are always friendly and inviting, ready to welcome you in. Some drink favorites are their classic brews on tap, or the full bar available to mix you up your favorite cocktail.
This tavern offers several different food options to indulge in while you sit back and watch the game. Some food favorites include burgers, wings, and pizza! All menu items are made to order, so you can be assured you are getting a good meal. We highly recommend trying their hand-tossed pizza, whether you love tons of toppings or a few; you will find something you enjoy!
Bishop Gates Tavern also offers a large room in the back. It's available by request for any large groups that want the extra space to enjoy the company. Grab one of their many brew options on tap and enjoy!
J.P Dempsey's
974 State St, New Haven, CT 06511
Best dish: Joe's Chicken
If you are in the market looking for a great place to eat, that also offers good drinks too, J.P Demsey's is for you. They are a classic-style pub located in New Haven, Connecticut. They offer a variety of IPA's, craft beers, and imports. If you are wanting to expand your palate, they have a large menu of specialty cocktails too. A top favorite is their hazelnut espresso martini or their maple rosemary old-fashioned. Either way, you won't be disappointed.
When you visit, we highly recommend their Joe's Chicken. This features diced Bermuda onions, chopped hot cherry peppers in a delicious lemon sauce over angel hair pasta. J.P Demskey's always uses the freshest ingredients to make sure you get the best taste and experience. Another local favorite is their Philly steak egg rolls and some of their many appetizers to choose from.
There is a variety of TVs throughout the pub. They are always playing the latest games for all the sport's fans to enjoy. This pub will not disappoint, between the friendly staff, great drinks, and good food, you will have a great game day experience!
Best Sports Bars in Danbury Area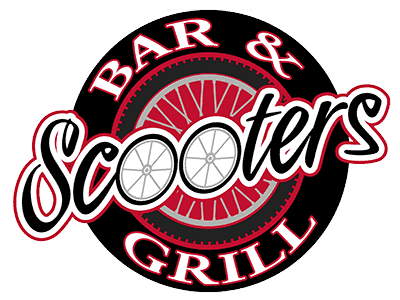 Scooters Bar and Grill
Address:507 Danbury Rd, New Milford, CT 06776
Best Food Item: Wings/Burgers
Best Drink Item: Espresso Martini
# of TVs: 10
Website: https://scootersbarandgrill.com/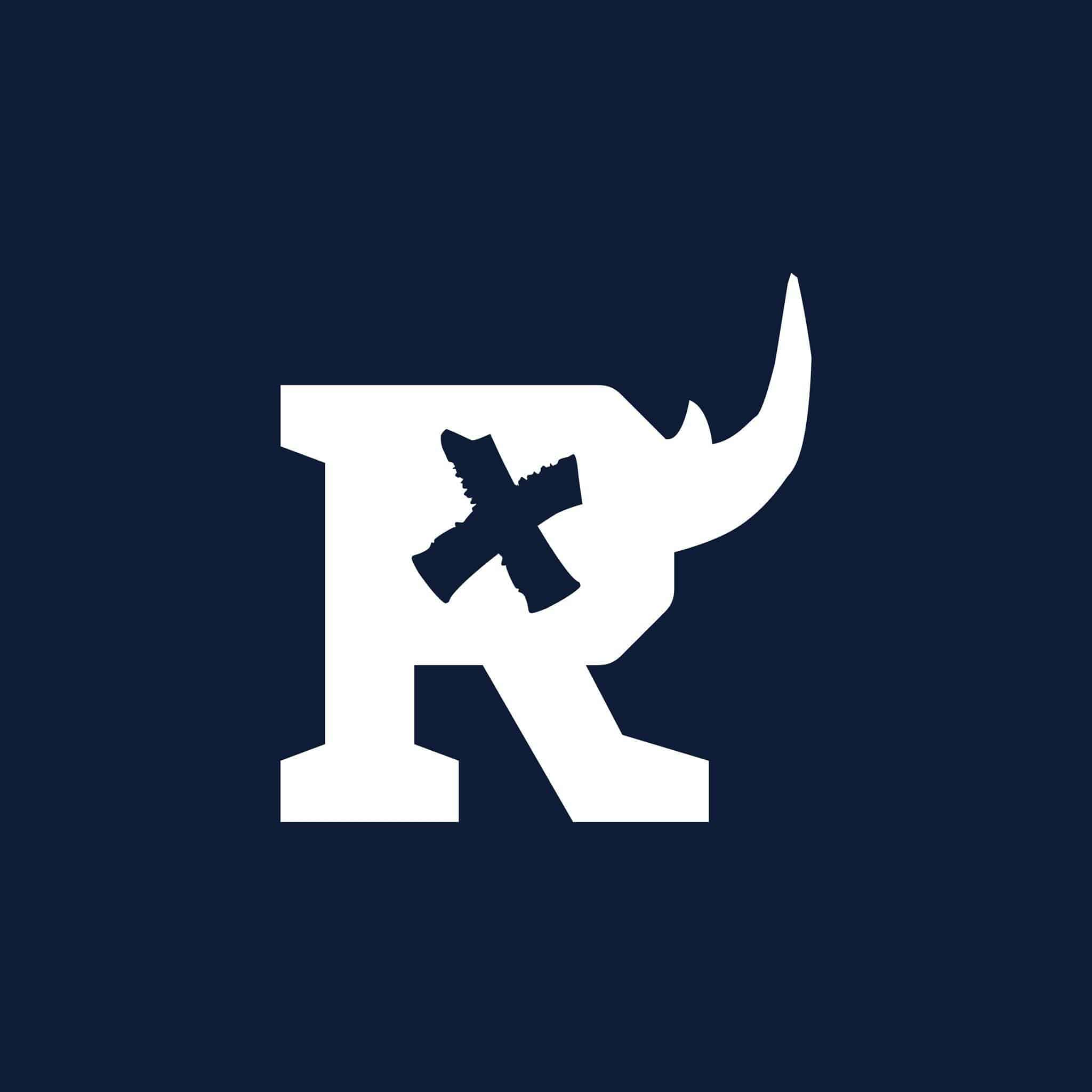 The Blind Rhono
Address:15 N Main St, Norwalk, CT 06854
Best Food Item: Wings & Nachos
Notable: The Blind Rhino is a popular, award-winning Sports Bar with two locations in Fairfield County, CT!
Our flagship location is set in historic downtown South Norwalk, CT, and our newest store resides in the Black Rock section of Bridgeport, CT!
We've won over 14 awards for our wings, including 2 trophies at the National Buffalo Wing Festival in Buffalo, NY!
The Blind Rhino has also been awarded the Best Sports Bar in Fairfield County 4 years in a row at Best of the Gold Coast.
We have also been recognized every year we have been in business by the Best Restaurants issue in Connecticut Magazine for everything from Best Beer Bar, Best Pub, Best Chicken Wings & even Best Nachos!
Website: https://www.theblindrhino.com/
TK's American Cafe
255 White St, Danbury, CT 06810

Best Dish: Famous Chicken Wings
TK's American Cafe is ranked the #1 sports bar in the Danby area. They also are ranked #3 for best wings in Connecticut. When it comes to beer, they have 50 different flavors available and 11 craft/imports on tap. They also have growlers available so once you find your favorite beer, you can take some home with you!
Nothing makes a better sports bar than good food. TK's has some of the best wings in the state. Offering 76 different wing flavors, varying anywhere from sweet to extra spicy. If you can't decide on just one flavor you can choose a few so everyone in your group has something they like! Their menu also features nachos with their homemade chili, burgers, and some good food for the little leaguers too!
They have 30 HD Flatscreen TVs, along with free wifi. You will be able to see all your sports favorites in one place for you to enjoy. What once was a car dealership building in the 1920s, has turned into one of the best places to go. This is also accompanied by great staff that is always ready to welcome you in. Make sure you stop by this historic cafe!
Best Sports Bar in Stamford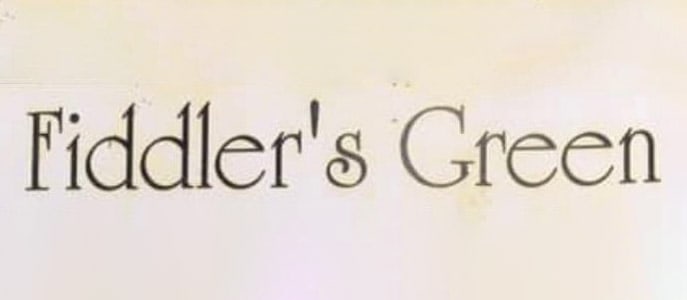 Fiddlers Greene
Address:280 Shippan Ave, Stamford, CT 06902
Best Food Item: Pizza, Wings, Burgers
Specials: Monday - Buy a Bucket of beer get a free cheese pizza
Tuesday - 3 Tacos and a beer $12
Wednesday - Buy 3 Pizzas Get one Free
Thursday - Buy a Bucket of Beer Get Cooks Special Nachos
Friday - Ladies Night 9pm-1am - $5 Well Drinks
Website: https://www.facebook.com/myfiddlers/
Best Sports Bar in Meridan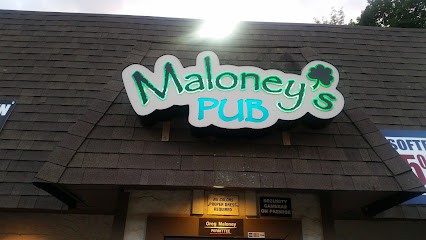 Best Sports Bar in North Grosvenor Dale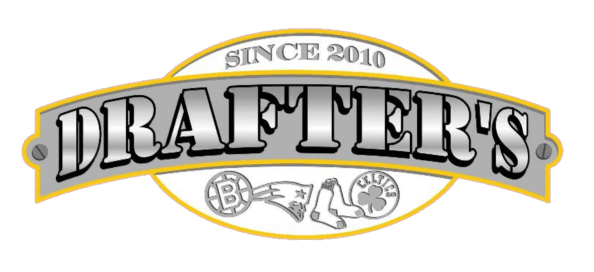 Drafter's Sports Cafe
Address:1017 Riverside Dr, North Grosvenor Dale, CT 06255
Best Food Item: Chicken Wings
Best Drink Item: Long Island Iced Tea
# of TVs: 9
Notable: Located near Thompson International Speedway
Specials: Buckets of domestic beers and wing specials, $6 Bud Light 32 oz drafts, 1/2 price appetizers at halftime of Patriots games.
Website: https://www.drafterssportscafe.com/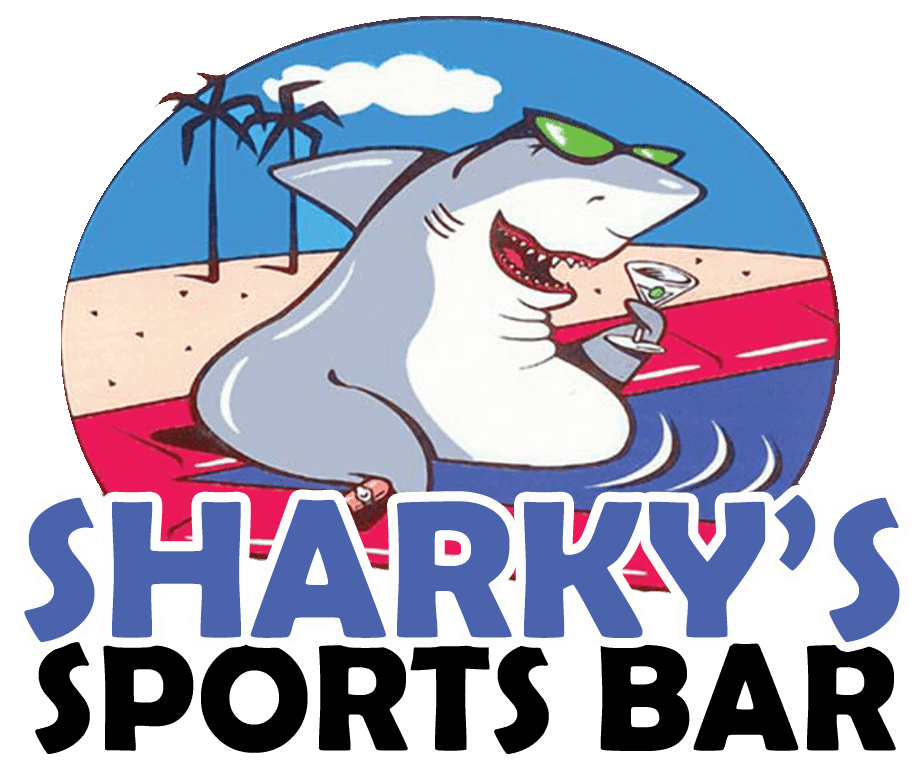 Olde Stratford Ale House
Address:1722 Barnum Ave, Stratford, CT 06614
# of TV's: 6
Quote from Owner: Ale house small neighborhood bar and every one that comes in will have a great time.
Best Food Item: Bar Menu
Best Drink Item: All Drinks Are Priced Great
Best Sports Bar in Milford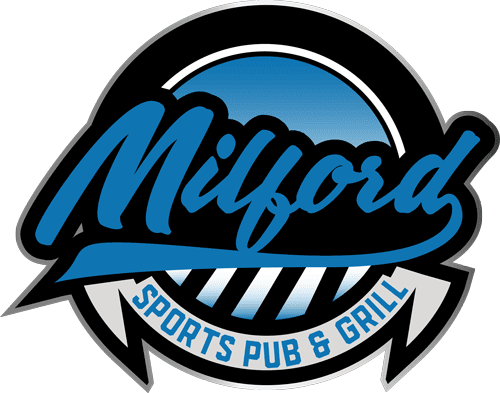 Best Sports Bar in Middletown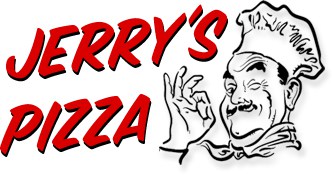 Jerry's Pizza
Address: 635 S Main St, Middletown, CT 06457
Notable: Happy Hour
Monday-Friday 11:00-6:00
$2 Domestic Drafts
$1 off Imported Drafts
$2.50 Domestic Bottles
$1 off Imported Bottles
$3 House Wines / $5 Martinis
$3 Select Shots
$5 Select Appetizers
Sunday's MUSIC BINGO
$10 Large Cheese
Play Music Bingo @ 6:00 to win free stuff!!!
Wednesday Night Music Bingo & win PRIZES!
Dinner & Drink Specials
Dj Trevor
Thursday Night Karaoke with DJ JOSH!
Prizes for Best & Worst Singer
Website: http://jerrysct.com/bar