Authentic Brands Group and 888 Holdings Partner to Launch SI SportsBook
Last Wednesday, Authentic Brands Group (the parent company behind Sports Illustrated) founder, Chairman, and CEO James Salter announced that they are forming a partnership with 888 Holdings, one of the world's leading online gambling companies to develop a Sports Illustrated sportsbook.
The SI Sportsbook is slated to launch later in 2021 in the US and besides 888 aiming to build a world-class online sportsbook, they are also looking to add further iGaming products to the SI platform as well.
SI Releasing a Gambling Issue to Support the SportsBook Launch
This fall - before the launch of the upcoming sportsbook – Sports Illustrated will release a robust gambling-themed issue. This will host a huge amount of betting information and coverage along with analysis, useful sports betting tools, and widgets for beginner and seasoned bettors as well.
According to Ross Levinsohn, the CEO of Maven, the operator behind Sports Illustrated's assets this new type of content and the entire SI sports betting experience will reflect the integrity and ethos that SI has maintained for more than fifty years.
Maven bought the rights to operate SI from ABG back in 2019. Their plan is to launch the SI Sportsbook in Colorado, with multiple other states to follow in the coming months.
Potential Long Term Partnership
The joint venture formed between SI and 888 Holdings is valued at $10 billion and could be renewed for up to 20 years. Sports Illustrated will be taking a 4.99% equity per a deal presentation.
They have plans and market access to launch the product in New Jersey, Indiana, and Iowa among other states. There is also an option to expand to Canada.
In 2018, the U.S. Supreme Court reversed a 1992 federal law that was banning sports gambling outside of Nevada, Montana, and Delaware. Since that ruling 22 states have an active sport betting marketplace with nine other states expected to active theirs by the start of 2022, while a handful of other states are in the process of voting on laws that will enable them to legalize sports betting.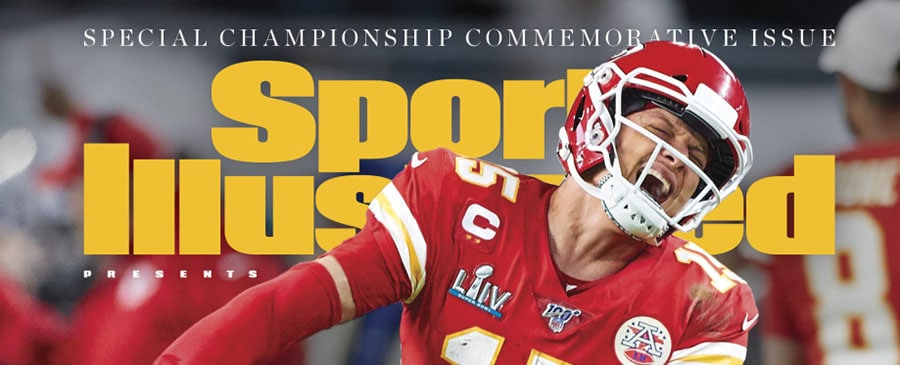 888 Found a Serious Media Partner
It was no secret, that 888 Sport has been looking for a major media partner and it looks like they've found it with ABG & Sports Illustrated. SI.com has about 30 million active monthly users who will be the prime target audience for the upcoming Sportsbook. The site has just recently launched a premium membership that offers access to content from top writers along with multiple perks. SI also offers a digital + print membership for its subscribers.
'This agreement provides us access to millions of engaged sports fans across the U.S., giving us a high-volume and cost-effective customer acquisition channel, and great content to engage sports fans.' - 888 CEO Itai Pazner
Plans for SI SportsBook
Mr. Pazner also added that they are aiming to deliver a cutting-edge sportsbook platform to the Sports Illustrated fans and subscribers, that will be viewed as a first-class betting and gaming experience.
While the number of offline subscriptions has been falling across the industry, SI still has 1.7 million active subscribers, making it one of the top sports magazines in the world. ABG bought the Sports Illustrated name from published Meredith Corp back in 2019 in a deal worth about $110 million.
ABG will receive guaranteed brand license fees from the sportsbook product along with further, performance-based affiliate fees. The company also has the option to acquire an additional 5% stake in the JV for $15 million and a further 5% stake in $25 million.
Under the terms of this new partnership, the London-based 888 will have exclusive rights to all the digital channels of Sports Illustrated, including the iconic magazine for not just any sports betting-related advertising, but iGaming content as well.
With the launch of the SI Sportsbook, it is likely that it will become the primary sports betting brand for 888, further enhancing their brand position as they are growing their presence in the US.
Browse Latest Articles