We had another solid 2-1 last night in baseball! Colorado edged out Cincinnati at a nice dog price, and Arizona took care of business against the lowly A's. Our only loser was on the Phillies (remind me not to bet on Bailey Falter again).
Let's keep the good vibes rolling with 3 MLB Best Bets for Tuesday, May 16. Good luck with your bets! Let's make it a terrific Tuesday!
Featured Bonus Offers for MLB

$100 in Free Player Props
Promo Code: EWB
18+. Please gamble responsibly. Gambling problem? Call 1800-GAMBLER.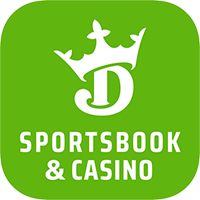 Bet $5, Get $150
Use Bonus Code 150BV1
21+. Please gamble responsibly. Gambling problem? Call 1800-GAMBLER.
LA Angels vs Baltimore Orioles
Best Bet: Angels (+120)
We love this Orioles team, but poor ole Dean Kremer shouldn't be this high of a favorite over anyone. The young righty may be 4-1, but his FIP is at 5.03, and his hard-hit rate is 47.7%! Needless to say, Kremer has been the beneficiary of some good luck and a lot of run support.
While we aren't crazy about fading Baltimore, the O's have done most of their damage against lefties. They're only batting .235 versus righties and scoring 4.27 runs per game against them. The Angels, on the other hand, are hitting .251 versus righties and scoring 5.16 runs per game.
The bullpen matchup is pretty much a tossup. Baltimore has a slightly better ERA, but the two teams are even in WHIP. Let's take the Halos at this nice price!
New York Yankees vs Toronto Blue Jays
Best Bet: Yankees (+162)
We get that Kevin Gausman is a Cy Young candidate, but this price on him is just out of control. Gausman is unhittable when he's on, but he's only 2-3 this season with a 3.38 ERA. His ERA is sitting at 4.41 over his last 3 starts, so that's something to keep in mind.
New York will counter with Domingo German, who is 2-3 with a 4.00 ERA. However, German has looked dominant over his last 3 starts with an ERA of only 1.89 and a WHIP of only 0.79. His current form gives us another reason to back the Yanks at this juicy price!
Aaron Judge continues to knock the cover off the ball for the Yanks. The reigning MVP has homered 3 times off of Gausman in his career, and he homered twice last night. Let's play the boys in pinstripes at this insanely high price!
Arizona Diamondbacks vs Oakland A's
Best Bet: Diamondbacks (-149)
You just knew this play was coming, didn't you? The Fade A's train just keeps chugging right along. We won with it last night and will try to double-dip on it again tonight.
Tommy Henry is nothing special for the D'Backs, but he's done much better than A's starter Kyle Muller this season. Henry is 1-1 with a hard-hit rate of only 32.4%. Muller is 1-3 this season with a 1.95 WHIP and a hard-hit-rate of 50%.
Just how bad is Muller's hard-hit rate? Well, the MLB average hard-hit rate is a shade under 39%. Oh, and as we mentioned yesterday, Oakland's bullpen has also been a trainwreck this season. Let's play the D'Backs to win once again tonight!