It's a beautiful thing when the calendar flips to Wednesday! That means we get daytime baseball! Nothing makes the workday go by faster than having a game on in the background.
Here are 3 FanDuel MLB prop parlays that we love for April 19. If you're just getting into betting on baseball, we highly recommend FanDuel. They offer more player prop options than any other book in the industry. Check them out!
Featured Sportsbook Offer for MLB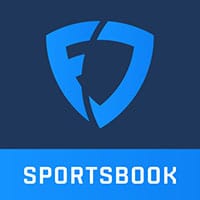 Bet $5, Get $150
Paid in Bonus Bets
21+ to Wager. Gambling Problem? Call 1-800-GAMBLER.
Over 0.5 Hits Parlays
To get this party started, let's fire off a couple of player prop hits parlays. We found 4 players that we think will get at least 1 hit during Wednesday's games.
All of these can be found at FanDuel. Since these are both plus-money, all we need is to hit 1 of these to turn a small profit. Good luck!
Juan Soto & Trea Turner (+110)
It has been a serious struggle for Soto to start this season. After going hitless in his last 5 games heading into Tuesday evening, he has seen his average drop even further.
However, Soto is batting .750 in his career against Atlanta's Charlie Morton. He has homered twice on the 6 hits he has through 8 at-bats against Morton. Look for Soto to get back on track today!
Turner is off to a blazing start with his new squad. In his 1st month with the Phillies, he is hitting a solid .303. His success at the plate has occurred more against righty pitchers, where he is .327, in comparison to lefties, where he is hitting just .238.
Today, he faces the White Sox's righty, Mike Clevinger. Over his career, Turner is 6 of 12 when facing Clevinger, an average that we love backing here.
Yasmani Grandal & Paul Goldschmidt (+125)
Grandal is off to a decent start to the season. He is batting .278 and is facing Tijuan Walker of the Phillies, with whom he has had much success.
He has 6 hits in his 12 at-bats against Walker in his career. Walker has allowed 11 hits over his 15 innings of work this season, and we believe Grandal will continue to find success against him here.
Goldy is always one of the top hitters in the league when healthy. He currently sits 20th in the league with a .328 average and has picked up a hit in 3 straight games. His latest was a 2-5 night with a double and a homer against the Diamondbacks.
He is facing Madison Bumgarner tonight, who is having a forgetful start to the year. He is 0-2 with a 7.90 ERA and 2.12 WHIP. In his last start, the Marlins tagged him for 5 runs on 9 hits through just 5 innings.
Not only all of this, but Goldy has great career numbers against MadBum. He has 76 at-bats in this matchup and has hit successfully 26 times for a career batting average of .342.
Alternate Ks Parlay
One of the greatest highs of MLB betting is taking a shot on some strikeout props with pitchers. It can turn every inning into a roller coaster, especially when a hitter gets 2 strikes on them.
Today, we've found 2 pitchers that should dominate their opponents. Again, this is at FanDuel for plus-money odds. Good luck!
Justin Steele 6+ & Joe Ryan 4+ (+105)
Justin Steele and the Cubs are out west to face the lowly Oakland As. As a team, Oakland is hitting just .228 and has struck out a combined 160 times this season. That is an average of almost 9 strikeouts per game.
Steele had a tough time against the Rangers, who seemingly have been the best-hitting team in the league to this point, and only managed 3 Ks. However, in his other 2 starts on the season, against the Brewers and Dodgers, Steele posted 8 Ks in each. Against this struggling A's roster, Steele should be able to get north of 8 again today.
Joe Kelly has been off to a strong start through his 1st 3 starts. After striking out 6 Royals in his 2023 debut, he has thrown back-to-back 10 K games against the Astros and Yankees, two of the better-hitting teams in the league.
We believe the 4 here will be more than manageable. Today, he is facing the Boston Red Sox, who are fresh off a game where they struck out 14 times, with 7 of them coming against starter Sonny Gray. To not get 4 here would be an absolute shock.