While the 80s can still claim to be the golden era for pass rushers and sack masters, the current crop of defensive linemen and linebackers terrorizing quarterbacks is among the best in league history.
Five players had 15 or more sacks in the 2022 season, the most since 1998, and four players accomplished that feat in 2021 as well. There haven't been back-to-back seasons with 4+ players that hit the 15-sack mark since 1983-86. Lawrence Taylor, Bruce Smith, Reggie White, Dexter Manley, and Andre Tippett were among the names prowling the field back then, and today's greats are still chasing those legends.
The Defensive Player of the Year (DPOY) Award has gone to the league's leading sack-getter in four of the last eight seasons. It's become increasingly rare for a player whose main job isn't to sack the quarterback to win this award, as we'll cover in more detail later.
We'll look ahead to the best players on the defensive side of the ball in this preview of the 2023 NFL DPOY odds.
Featured Sportsbook Offers for F1 Championship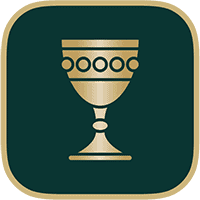 Bet $1,250 on Caesars
Promo Code: BVFULL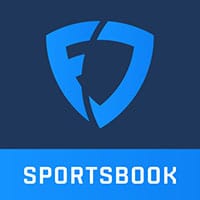 Bet $5, Get $150
In Bonus Bets
Current Odds to Win 2023 NFL Defensive Player of the Year
Latest Odds from FanDuel SportsBook
| Player | Odds |
| --- | --- |
| Micah Parsons | +700 |
| Myles Garrett | +700 |
| T.J. Watt | +800 |
| Nick Bosa | +1100 |
| Ahmad Gardner | +1200 |
| Maxx Crosby | +1200 |
| Brian Burns | +2000 |
| Aaron Donald | +2000 |
| Haason Reddick | +2500 |
| Quinnen Williams | +2500 |
| Aidan Hutchinson | +3000 |
| Chris Jones | +3000 |
| Rashan Gary | +4000 |
| Roquan Smith | +4000 |
| Patrick Surtain II | +4000 |
| Fred Warner | +4000 |
| Kayvon Thibodeaux | +5000 |
| Jaelen Phillips | +5000 |
| Von Miller | +5000 |
| Matthew Judon | +5000 |
| Joey Bosa | +5000 |
| Chase Young | +6000 |
| Travon Walker | +6000 |
| Trey Hendrickson | +7500 |
| Jaycee Horn | +7500 |
| Derwin James | +7500 |
| Shaquille Leonard | +8500 |
2022 Recap
San Francisco's Nick Bosa received 46 of 50 first-place votes last season to win the award over Dallas' Micah Parsons and Kansas City's Chris Jones. Bosa had 18.5 sacks and 19 tackles for loss in 15 games for a 49ers' team that went to their third NFC title game in four seasons, the entire duration of his career to this point.
As we covered in our NFL MVP odds article, Parsons has begun his career on a historic trajectory with All-Pro nods in his first two seasons. His share of the DPOY voting increased from 10% as a rookie to 40% in his second year, and Parsons continued to build onto an impressive, albeit short, resume with 13.5 sacks and the third most QB pressures in the NFL.
Jones, the Chiefs' defensive tackle, became an All-Pro for the first time in his seven-year career while leading all DTs in sacks and QB pressures and finishing tied for fourth in the league-wide sack race. His season culminated in a championship for the second time in the last five years.
Betting Favorites
Two-time All-Pro pass rushers Myles Garrett and Micah Parsons co-lead the field ahead of the 2023 season. Garrett and Parsons are among the players with the most sacks in the first 33 games of their careers since 1970. Parsons has racked up 26.5 in his first two seasons, putting him tenth on that list, while Garrett brought down QBs 29.5 times from 2017-19 after being drafted first overall by Cleveland out of Texas A&M.
Von Miller and Joey Bosa are the other active players within the top ten of career-opening sack runs. Unfortunately, both are further down the odds sheet after injuries impacted their seasons last year. Bosa returned late in the year after groin surgery, while Miller is recovering from an ACL reconstruction this offseason.
TJ Watt is not far behind the co-favorites and is coming off a season in which he missed more than two games for the first time. Watt, who led the league in sacks in 2020-21, was named DPOY in 2021 while tying Michael Strahan's sack record of 22.5.
Reigning DPOY Nick Bosa is the fourth pass rusher among the front-runners to capture the award this season. He led the NFL in sacks last year and finished sixth in MVP voting while being named a First-Team All-Pro for the first time.
The first secondary player on the odds sheet is the 2022 Defensive Rookie of the Year, Sauce Gardner. The Cincinnati All-American was named a Pro Bowler and First-Team All-Pro in his first season in the league and is a strong candidate to join Stephon Gilmore and Charles Woodson as the only corners to win DPOY since Deion Sanders in 1994. At +1400, Gardner is among the favorites but still feels slightly undervalued, given the combination of his outstanding skills and public reputation for being the top shutdown corner in the game.
Sleepers to Compete for the 2023 DPOY
Second-year pass rushers Aidan Hutchinson and Kayvon Thibodeaux impressed as rookies and will be expected to take a big step forward after gathering experience on competitive teams in 2022. Hutchinson (+3000) became the sixth rookie in the last ten seasons to accumulate 9.5 or more sacks as a rookie, and Detroit had another rookie, sixth-rounder James Houston, who had eight sacks in his first campaign.
As for Thibodeaux, three of his four sacks last season came over his last five games, and he scored his first touchdown as a pro during a game against Washington, where he racked up a sack and three TFLs as well. He's listed at +6500 currently, a solid value option further down the board.
The tackling machine linebacker has gone out of style in the eyes of the voters recently, but players like Roquan Smith, Fred Warner, and Shaquille Leonard are modern versions of this once-fabled breed. Smith (+3500) and Warner (+4000) were both All-Pros last season, while Leonard (+7500), a two-time All-Pro himself, missed all but three games due to injury.
Secondary players like Pat Surtain II (+4000) and Minkah Fitzpatrick (+10000) could be considered under-valued players too. Both were named All-Pros last season, the first time for Surtain and the third for Fitzpatrick and could factor into the conversation if they replicate that play in 2023. Fitzpatrick finished 10th in DPOY voting last season after tying for the league lead with six interceptions.
Best Bets
After going through the entire board with a fine tooth comb, we settled on 3 best bets for the NFL Defensive Player of the Year award. Any or all of these would make great additions to your NFL off-season betting portfolio.
Micah Parsons +750
Parsons seems destined to win this award if he can put together another season of 13+ sacks while generally wreaking havoc every time he's on the field. We can justify betting on the co-favorite among a crop of plays, especially with Parsons' track record in just two seasons as a pro.
Sauce Gardner +1400
The Jets will be a serious threat to contend in the AFC this season if they get the quarterback position settled before September. Gardner held opposing pass catchers to a 53.5% catch rate and finally allowed his first touchdown since enrolling at Cincinnati for college. He'll be a strong candidate on the field and in the minds of voters itching for a departure from the pass rushers.
Aidan Hutchinson +3000
Hutchinson lived up to expectations as the second overall pick and helped the Lions exceed expectations in his rookie year. Detroit is now the favorite to win their division, something they haven't accomplished since 1994, and if he can play an essential role in them doing so, he'll be rewarded by voters.
NFL DPOY FAQ
Have further questions about the Defensive Player of the Year award? This section will help with that. We've compiled some of the most commonly asked questions that we get here at EWB about this prestigious NFL award.
Who won the first-ever NFL Defensive Player of the Year award?
The first ever NFL Defensive Player of the Year award was given out in 1971, and it was won by Minnesota Vikings defensive tackle Alan Page. Page was a dominant force on the Vikings' "Purple People Eaters" defense in the late 1960s and early 1970s, and he went on to have a Hall of Fame career, being inducted into the Pro Football Hall of Fame in 1988.
Has an NFL player ever won the DPOY award on multiple occasions?
Yes, several NFL players have won the Defensive Player of the Year (DPOY) award multiple times. The player with the most DPOY awards is Lawrence Taylor, who won the award three times (in 1981, 1982, and 1986) during his career with the New York Giants.
Other players who have won the award multiple times include J.J. Watt (who won in 2012, 2014, and 2015), Aaron Donald (who won in 2017, 2018, and 2020), Ray Lewis (who won in 2000 and 2003), and Bruce Smith (who won in 1990 and 1996).
There are also a few players who have won the award twice, including Joe Greene, Mike Singletary, Reggie White, and Terrell Suggs.
How is the NFL DPOY award determined?
The NFL Defensive Player of the Year (DPOY) award is determined by a panel of 50 sportswriters and broadcasters who cover the NFL. Each panelist votes for one player for the award, and the player with the most votes at the end of the season is named the DPOY.
The panelists consider a variety of factors when selecting the DPOY, including individual statistics, impact on their team's defense, and overall performance throughout the season. While the award is typically given to a player who has had a standout individual season, it's important to note that it's also influenced by team success and how much the player has contributed to their team's overall performance.
The DPOY award is typically announced during the week leading up to the Super Bowl, and the winner is presented with the award during the NFL Honors ceremony, which is held the night before the Super Bowl.
Does the NFL DPOY get any extra bonus money?
Winning the NFL Defensive Player of the Year (DPOY) award does not come with any official bonus money from the NFL or the player's team. However, some individual player contracts may include performance bonuses for winning major awards such as the DPOY.
For example, a player's contract might include a bonus clause that pays out if the player wins the DPOY award. These bonus clauses are negotiated as part of the player's contract and are not determined by the NFL or the DPOY award selection process.
In addition, winning the DPOY award can increase a player's market value in future contract negotiations, as it can demonstrate the player's value and impact to potential teams.
What team has won the most NFL DPOY awards?
The NFL Defensive Player of the Year (DPOY) award has been given out since 1971, and several teams have had multiple players win the award. However, the team with the most DPOY awards is the Baltimore Ravens, with a total of six.
The Ravens' DPOY winners include Ray Lewis (who won twice in 2000 and 2003), Terrell Suggs (2011), Ed Reed (2004), Haloti Ngata (2011), and most recently, Marcus Peters (2019).
Several other teams are tied for second place with four DPOY awards, including the Dallas Cowboys, New York Giants, San Francisco 49ers, and Pittsburgh Steelers.