Did your fantasy football team not do as well as you'd hoped this year? Cheer up! It happens to the best players, especially in today's NFL, where parity is at an all-time high. Thankfully, there's still time to right the ship and make some cash!
The 2022-23 NFL Playoffs are right around the corner, as they start on Saturday, January 14. Underdog Fantasy runs the best fantasy contest in the business for the postseason. Check out our Best Ball Strategy right here to dominate your league!
Play NFL Playoffs Best Ball at Underdog Fantasy

$100 Deposit Bonus
Use Promo Code: EWB
NFL Playoffs Best Ball is a Different Animal
If you've never played in a best ball contest for the NFL Playoffs, it's a completely different animal than the regular season. Obviously, you'll be dealing with 14 teams instead of 32 like the regular season. This means that the drafts are much shorter since only 60 total players are drafted per league.
Your team will consist of 5 starting players and 5 bench players. Your starting lineup will have a quarterback, running back, flex spot, and 2 wideouts or tight ends. Unlike most regular-season fantasy football contests, you don't have to worry about drafting a defense.
To be on the safe side, it's wise to draft 2 quarterbacks, 4 running backs, and 4 wide receivers/tight ends. That will give you a ton of flexibility, and you'll be able to have solid backups at each position.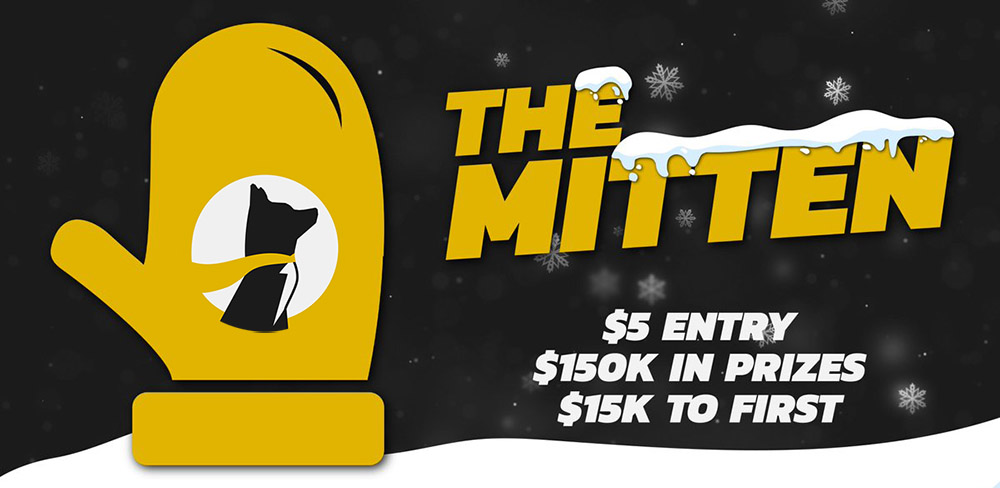 Optimal Strategy for NFL Playoffs Best Ball
Loads of fantasy football participants study cheat sheets and ranking guides for months to prepare for their regular season drafts. All of that stuff just isn't necessary or helpful when it comes to drafting your squad for the playoffs.
This is especially the case at Underdog Fantasy, where the payouts are structured completely on your team's performance in the Super Bowl. So, with that being said, there's a sweet spot when it comes to drafting your team for the playoffs.
You want to balance a player's overall ability with the likelihood of his team actually making the Super Bowl. Let's do a quick review of the Top 5 playoff-caliber teams and their chances of making the Super Bowl. We'll also mention some of the top players that you should target for your Underdog Best Ball Playoffs Draft. (All Odds from Caesars Sportsbook)
1. Philadelphia Eagles +155
These odds imply that Philly has a 39.2% chance of winning the NFC Championship and making the Super Bowl. That's the best percentage chance on the board, which tells us that it's probably wise to put a few Eagles on your roster.
An ideal move would be drafting Jalen Hurts and stacking him with either DeVonta Smith or AJ Brown. Hurts' running ability makes him more valuable than arguably any other QB. Also, don't sleep on Miles Sanders or Dallas Goedert.
Be careful loading up on too many Eagles, though. They currently have an 87% chance of getting a first-round bye. If you stack too many players on your squad with byes, you won't make it past the Wild Card round of the playoffs.
2. Buffalo Bills +170
The Bills have been the trendy pick since the offseason, and they remain the overall betting favorite to win the Super Bowl. That's a bit surprising, considering their recent offensive decline.
Obviously, Josh Allen would be a fine choice at QB, but he's likely to be unavailable unless you have the first or second-overall pick in your draft. Allen would stack well with Stefon Diggs or Gabe Davis. Buffalo has a 46% chance of a first-round bye, so keep that in mind when picking your squad.
3. Kansas City Chiefs +240
You knew Mr. Mahomes would be pretty high on this list! The Chiefs have a 29.4% chance of making the Super Bowl and they're probably on a collision course to meet the Bills in the AFC Championship Game.
A dream stack would be Mahomes and Travis Kelce, but both will be gone within the first 5 picks in most drafts. A more realistic stack would be Mahomes and Juju Smith-Schuster. Guys like Kadarius Toney and Mecole Hardman may also work well.
4. San Francisco 49ers +280
Boy, Brock Purdy sure does look comfortable running Kyle Shanahan's offense! While we aren't sure what to do with Purdy as far as draft position, Christian McCaffrey would be a great choice at RB.
Deebo Samuel should be back from injury soon, and he's always a reliable option at WR. Also, you may be able to steal a quality TE like George Kittle late in your playoff draft.
5. Dallas Cowboys +350
Dallas slipped to the #5 slot after San Fran wrapped up their division crown by beating Seattle. Dak Prescott and Ezekiel Elliott may get a ton of hype, but guys like Tony Pollard and CeeDee Lamb may be better choices for your team.
Michael Gallup and Dalton Schultz wouldn't be bad choices to stack with Prescott, either. While the expectations are always sky-high for Dallas, you have to wonder if they can score on San Fran's incredible defense.