As we enter the relatively dry sports period in late July and early August, it's a great time to consider placing PrizePicks season-long prop bets. Using some predictions on minutes played, usage percentages, and progression into the 2023-24 basketball season, there are some intriguing plays out there including rookie overs, picks on familiar faces in new places, and banking on former MVPs.
Scoot Henderson
Portland Trail Blazers   |   OVER 15.5 PPG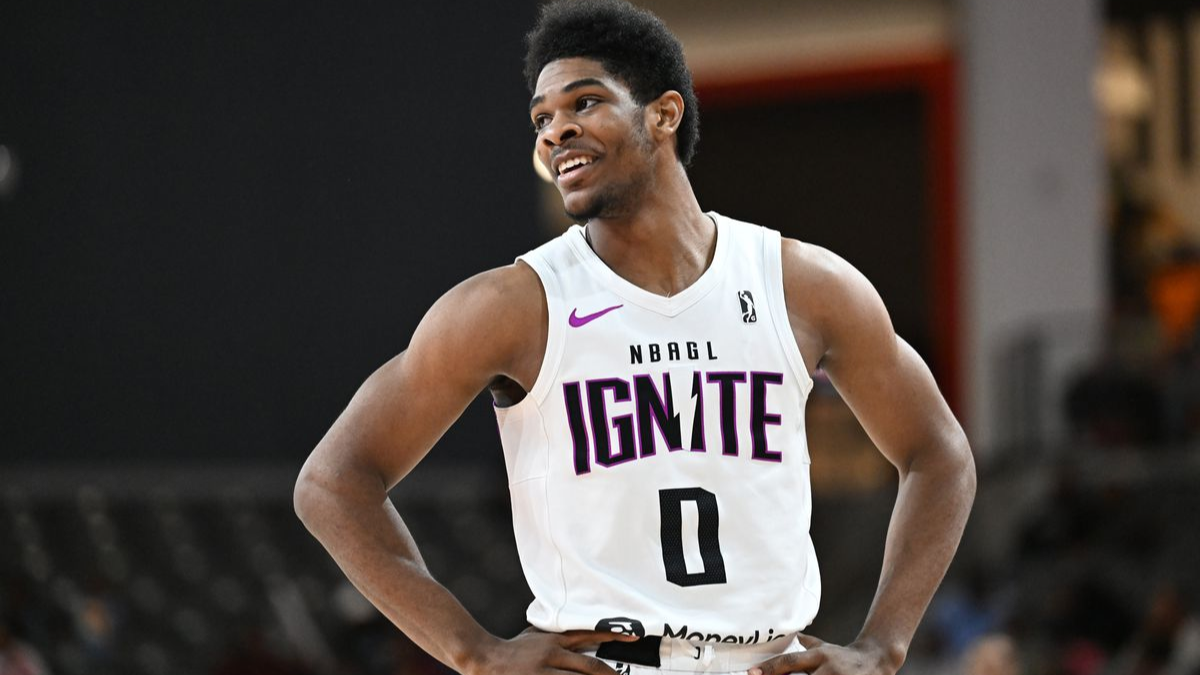 Henderson will be the next superstar guard in the league. The 6'2 PG, built like a middle linebacker, had a statement Summer League game before getting injured in the 3rd quarter. Attending that game in Vegas about two weeks ago, you could sense the superstar traits Scoot displayed at just 19 years of age. Playing in the G-League Ignite for two seasons, Henderson already has made his mark against professionals and dominated some games. With shades of Derrick Rose and Russell Westbrook coming out of college, the sky's the limit for Scoot, and that starts in Year 1, with or without Damian Lillard.
Why take the over?
Even if Lillard ends up sticking around in Portland until the trade deadline, the keys to the franchise should already be in Scoot's hands. A shifty, athletic guard at 6'2, his change of pace and finishing ability is unfathomable at his size. When Derrick Rose came out of Memphis and into the league, he was able to get by everyone at just 6'3. While Scoot isn't quite there yet, you have to respect and admire the way he will battle for a bucket at the rim against any guard or big man, even Victor Wembanyama in last season's exhibition match in Vegas.
Henderson's one weakness was supposedly the jumper. In Vegas, he displayed a complete mid-range package, going to the step back constantly with ease and precision. With Chauncey Billups as his coach and a franchise that should invest in him from early on, I'm all for Henderson embracing the city of Portland and the role as the "savior" and becoming a near 20 PPG player in his first NBA season. This is the essential bet of the summer and while he may not hit the 15.5 mark early in the season if Dame returns, bank on many 20 point performances in the later half of the season.
Luka Doncic
Dallas Mavericks   |   OVER 7.7 APG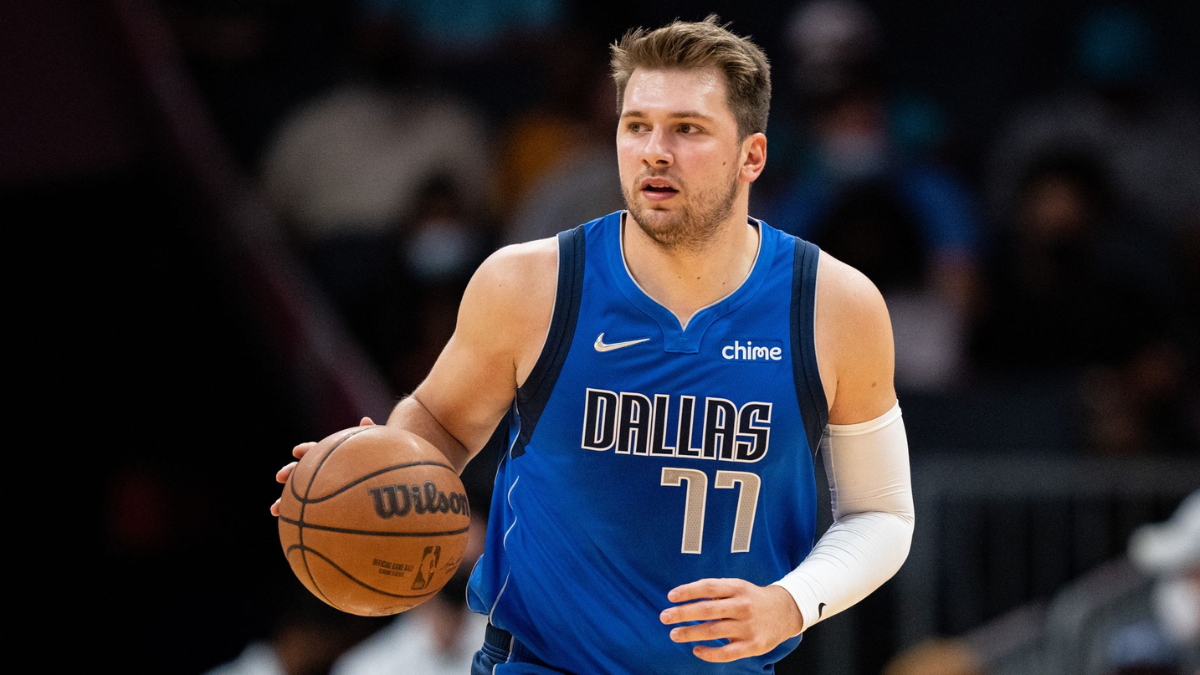 I'm somewhat shocked at this line provided by PrizePicks. Doncic has averaged over 8 APG in the last four seasons. The reason the line has shifted under the 8 APG mark is due to the now journeyman Kyrie Irving's arrival. In 16 games played together, Luka is averaging 30.6 PPG alongside just 7.1 APG. The current sentiment among bookmakers suggests a decrease in assist numbers as playmaking numbers took a turn southwards as Irving joined the team. However, there's a reason to hit the over button on the 7.7 value. The Mavericks drafted rim protector Dereck Lively with their lottery selection who should be a lob threat for Luka, and then went after Marquette product Olivier-Maxence Prosper with their late 1st round pick to round out the squad with some 3 & D. Alongside the additions of shooters Grant Williams and Seth Curry, the 7.7 number doesn't seem like too large a number for the future MVP candidate.
Why take the over?
While Doncic averaged just 7.1 dimes per game with Irving alongside him, don't forget that Dallas was fighting for a playoff spot the entire time and lacked perimeter shooters and a game plan that incorporated more than a Doncic or Kyrie step back. With an off-season of planning and additions of shooters and big men, Luka's quest to his first MVP became easier as he doesn't have to put up 35 points to win games now. Playmaking is Luka's best asset as a 6'7 point guard and that will come alive this season surrounded by talented offensive players. While this number shouldn't hit double digits, 8 or 9 APG is a solid bet for the potential MVP and Euro superstar.
Kristaps Porzingis
Boston Celtics   |   OVER 19.2 PPG | UNDER 8.8 RPG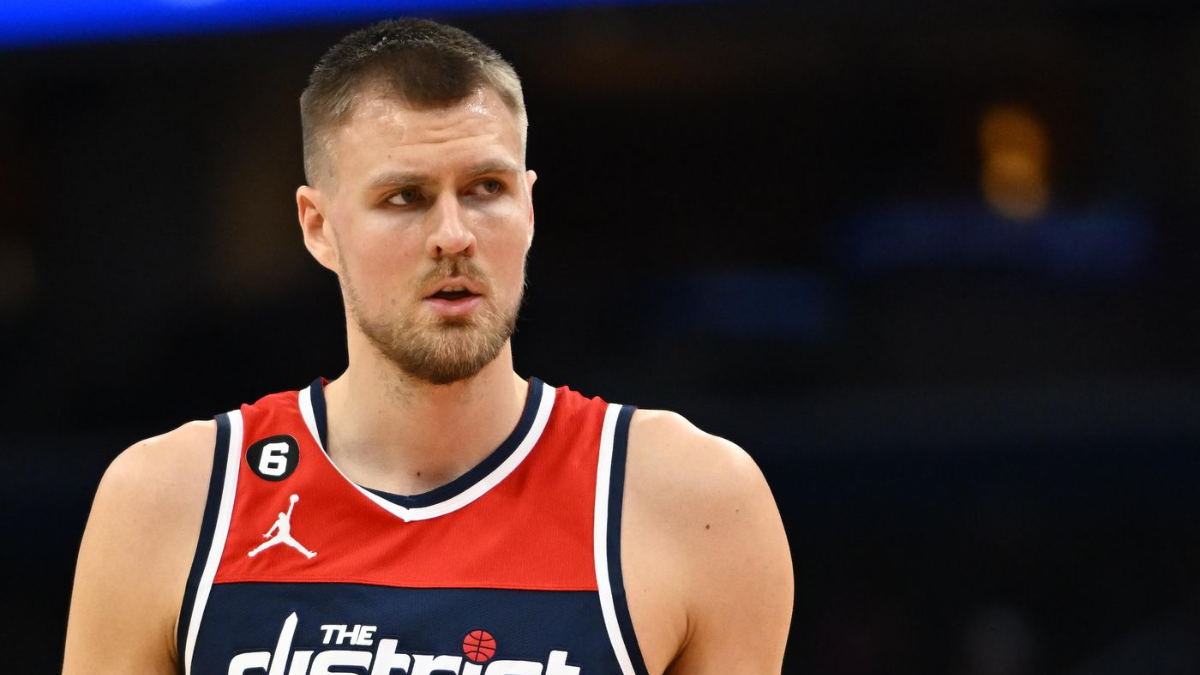 Playing on his 4th team in 9 seasons, the former 4th pick by the Knicks has had an overlooked career especially on the offensive side of the ball. Since the 2017 season with the Knicks, Kristaps has averaged 20 PPG in every season since then, outside of  2018-19 with the injured ACL. After a trade to the Boston Celtics, who lacked a consistent stretch four/five since their Eastern Conference takeover, "Porzingod" will have plenty of opportunity to reach the 20 PPG mark once more in his career.
Why take the over PTS?
With a broken offense in Washington, Kuzma and Kristaps were the two focal points, but there weren't many set plays for the big man. In Boston, he will be working off Brogdon, Tatum, and Brown who are three capable playmakers and will kick it out plenty of times. I'd expect the 3PA number to resemble the 20119-20 season which was Porzingis' first in Dallas where he averaged 7.1 3-pointers per game alongside the playmaking Doncic. While Jaylen Brown and Jayson Tatum will be the primary scorers, Mazzula and Brad Stevens will make sure that Kristaps gets his touches in the mid-range and beyond the arc. If the 37-year-old Al Horford averaged 5.2 3PA last season, I have a good feeling that the opportunity for 20 PPG this season is within the realm of possibilities for the former All-Star Kristaps.
Why take the under REB?
While reaching the 8 RPG mark the past couple seasons, this total is bound to stay under all season long. Not only are Jaylen Brown, Jayson Tatum, and the Celtic guards capable rebounders, but the Celtics play at a slower pace and style that shouldn't allow for anyone on their starting five to average double digit boards. In Washington, Porzingis was truly the only big man on the floor at times next to Kuzma who isn't an elite rebounder by any means. With Boston, he will share the floor and minutes with Tatum, Brown, Rob Williams, and Al Horford, all of whom have averaged at least 7 RPG at some point in their career. It is extremely difficult to see anyone on this team average more than 8 rebounds per game and with stat padding only displayed in Philadelphia and Dallas at times, the Porzingis over point total and under rebound total is my favorite double prop this offseason as the experts are unsure how Boston will use him.
Darius Garland
Cleveland Cavaliers   |   OVER 7.7 APG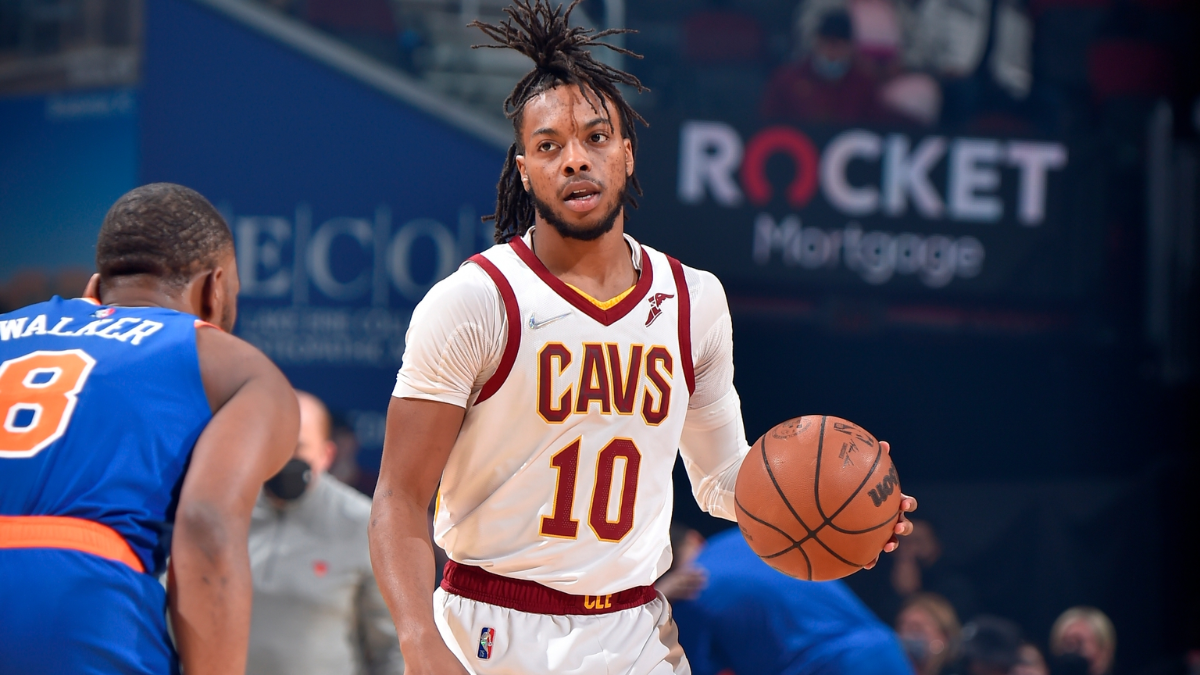 The season before Mitchell's arrival to Cleveland, Garland averaged 8.6 APG en route to his first All-Star game at just 22 years old. The playmaking 3-point specialist has improved every season although taking a backseat to Donovan Mitchell last season. After a successful regular season run, the Cavs were dismantled and disassembled by a rowdy New York Knick squad in the 1st round. With some rotation expectations from myself which includes a closing lineup minus Jarrett Allen, I expect Garland to fully exceed the 8 assist per game mark in his 2nd season alongside Donovan.
Why take the over?
With the additions of Emoni Bates, Max Struss, and Georges Niang, it's no secret in Cleveland… The need to find that wing shooter and "5th guy" in the rotation was a point of emphasis this summer. Now with Levert, Struss, Niang, and others battling for the 3 spot, Garland will have plenty of opportunities and bodies to get the ball to this season. I think he embraces the Steve Nash role this season which should hurt his point total from the prop side, but will solidify him as a top tier playmaker in the league. My bold prediction is that Cleveland takes Jarrett Allen out of close games in the 4th quarter to bring in an extra shooter. Whether that is Bates, Struss, Levert, or Niang, that is a much more efficient and able option offensively than Allen. Darius averaged 7.6 assists with Mitchell on the floor last season. With a full season under his belt, I'm excited to see the former Vanderbilt product emerge as a playmaking machine and be atop the assist leaderboard for the Eastern Conference. With just a slight tick down in usage percentage from his all-star season, look for the Cavs to run some more sets where Garland hits a shooter on Mitchell in stride for a bucket.