The brackets are out, which means it's officially time for March Madness! For most hardcore college hoops fans, the most enjoyable part of this time of the year is trying to pick out which Cinderella teams have a chance of making a deep run in the Big Dance.
Let's rank all of the best Cinderella teams for the 2023 NCAA Tournament. We'll also list each team's respective odds to advance to the Sweet 16. Here are 5 Cinderella teams that we think can be bracket-busters!
Featured Sportsbooks to Bet March Madness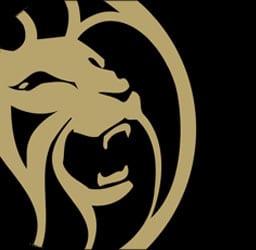 $1,000 First Bet Offer
Use Promo Code: EWBET1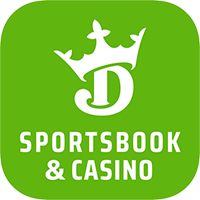 Bet $5, Get $200 in Bonus Bets
Win or Lose
College of Charleston
Best Available Odds to Make Sweet 16: +650 at BetMGM
Charleston is 31-3 on the season, and they looked primed to be a very dangerous No. 12 seed coming out of the South region. Every year there seems to be at least one No. 12 seed that advances to the Round of 32. The Cougars have 5 players that average 10.6 points per game or better, which is the type of depth it takes to take down the big boys.
Oddsmakers are obviously aware of Charleston's success. They may be a No. 12 seed, but most sportsbooks only have the Cougars as a 5-point underdog in their first-round matchup against San Diego State. By our projections, Charleston has around a 40% chance of upsetting the Aztecs and moving on to the Round of 32.
If Charleston can pull that off, they'll face the winner of Virginia vs. Furman. We'd make Charleston a favorite over Furman if that unlikely scenario ends up happening. Even against Virginia, we'd still only make Charleston a 4-point underdog. The +650 price on Charleston to make the Sweet 16 is worth a small nibble.
Drake
Best Available Odds to Make Sweet 16: +490 at FanDuel
If you sleep on the Drake Bulldogs, do so at your own risk! This is a very well-rounded basketball team that's led by Tucker Devries. The 6-7 sophomore averages 19 points per game, and he'll be a matchup nightmare for Miami (FL) in the first round.
Speaking of that first-round matchup, the sportsbooks are telling us that the Hurricanes could be upset by the No. 12 seed Bulldogs. Most shops only have Miami favored by 2.5 points, which is a very telling number. We have Drake with around a 50% chance of pulling the upset in that game.
Coming out of the ACC, Miami obviously has a much better strength of schedule. That being said, you have to wonder about Miami's mindset after dropping a tough game to Duke in the ACC semifinals last Friday. Assuming Drake can pull the upset, they'd get the winner of Indiana vs. Kent State in the second round.
Providence
Best Available Odds to Make Sweet 16: +330 at DraftKings
The Friars have dropped 4 out of their last 5, which is a bit of a concern. However, Kentucky has lost 2 of their last 3 games to Vanderbilt (all of teams, lol). The Wildcats haven't been playing good defense of late, and it's come back to bite them.
In our humble opinion, the only reason Kentucky is favored over Providence is that they're one of the bluebloods of college basketball. Oscar Tshibwe is a one-man wrecking crew, but Providence has a pretty solid big man of their own in Bryce Hopkins. The 6-7 sophomore is averaging 16.1 points and 8.5 rebounds per game this season.
By our estimation, Providence has about a 45% chance of upsetting Kentucky in the first round. If the Friars can do that, they'll be only a slight underdog to No. 3 Kansas State. We wish the odds were around +500 instead of +350, but Providece may still be worth a small play to make the Sweet 16.
Kent State
Best Available Odds to Make Sweet 16: +700 at BetMGM
This is one of our favorite first-round matchups. Indiana better be bringing their A-game right off the bat, or Hoosier Nation will be crying the blues after an early exit. Kent State loves to play fast, and they know how to put up points in a hurry.
The Golden Flashes have won 6 games in a row and 10 out of their last 11. Meanwhile, the Hoosiers have lost 2 of their last 4 and are coming off a head-scratcher of a loss to Penn State in the Big 10 tourney.
Kent State has a pair of really solid guards in Sincere Carry and Malique Jacobs. Carry leads the team in points (17.6) and assists (4.9), while Jacobs leads the squad in steals (2.7). We've already played Kent State on the moneyline over Indiana at +165 odds, so that tells you how strongly we feel about this team.
Virginia Commonwealth
Best Available Odds to Make Sweet 16: +800 at DraftKings
Ahhh, Yes, let's talk about good ole VCU to wrap up our list! The Rams made a historic Final Four run as a No. 11 seed back in 2011, and they've got a solid squad once again this year coming out of the West region. They just won the Atlantic 10 tournament in dominating fashion, which proves how dangerous they can be.
Saint Mary's always seems to have a solid lineup of players, but we're not so sure that they should be a 4-point favorite over VCU. The Gaels could have a hard time stopping Adrian Balwin Jr. The 6-1 junior leads the Rams in both points (12.7) and assists (5.9).
We give VCU about a 42% chance of pulling off the upset over Saint Mary's. Things would get much tougher in the second round against UConn, though, which is probably why the Rams are at +800 to reach the Sweet 16.
While we'll pass on VCU at the +800 number, we do have a few coins on them at +4.5 over St. Mary's. We found the best odds on this wager over at WynnBet Sportsbook.