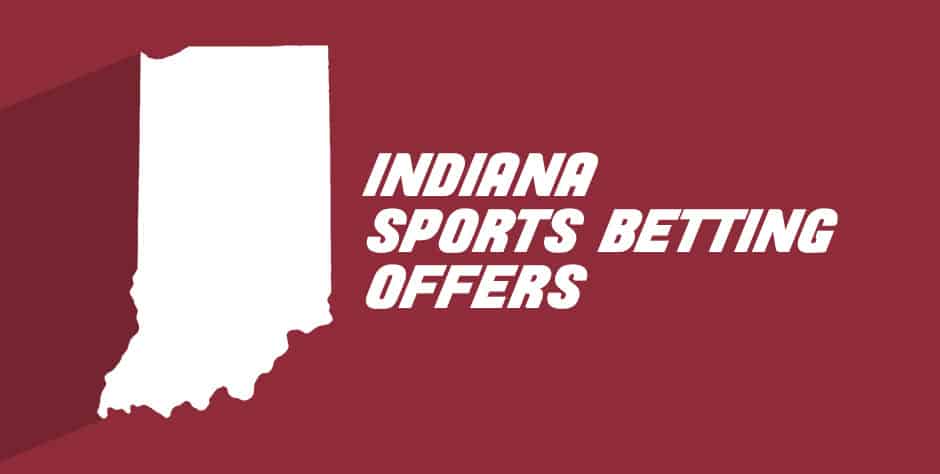 Whether you are new to sports betting or just looking to test out a new sportsbook, finding the right welcome bonus is a critical step to building your bankroll. To help with that search, we have ranked the top sports betting bonuses available this September . We believe you're going to like the Bonus bets and deposit bonuses attached to these exclusive Indiana sportsbook offers.
Indiana bettors must be 21+ and present to place wagers in the state. If you or a loved one is experiencing problems with gambling, call 1-800-9-WITH-IT or visit the National Council on Problem Gambling www.ncpgambling.org
Sportsbooks are constantly changing their promos. They try different welcome bonuses, from bonus bets to deposit matches and everything in between. We agree that it can be confusing as to what type of bet does what. However, that's where we come in.
We've put together the various types of bonuses we've seen at Indiana sportsbooks and laid them out so you can have a better idea of which type of bonus does what.
Welcome Bonus. This bonus is an overarching bonus for new members of the sportsbook. It can include everything from deposit matches to bonus bets. Sportsbooks use welcome bonuses to entice new sports bettors to give their site a shot and hopefully retain them for the long run. However, you get the benefit of cashing in on that sweet bonus. We don't recommend you pass any welcome bonus up.
Bonus Bets. One of our favorite bonus offers is bonus bets. A bonus bet is exactly as it sounds - an amount of money you get to bet that isn't your own. For example, a popular offer by BetMGM is $1000 in second chance bets if your first bet loses. This isn't cash you can walk away with or use anywhere, but it is in the form of a bet you can place on another game. It's basically giving you a second chance. Hence sometimes these bets are called second chance bets.
Deposit Match Bonus. One of the most common types of sportsbook bonuses is the deposit match. This is where a sportsbook will take your initial deposit and give you a matching bonus up to some amount usually associated with their welcome bonus offer. For example, if you sign-up for BetMGM and make a first deposit of $100, they'll match it with another hundred dollars in bonus money. That's bonus bets just for signing up.
No-Deposit Bonus. This type of bonus is rarer than the other two but can be just as lucrative if you know what to look for. A no-deposit bonus is a bonus bet or amount of money given to you when you sign up without making any kind of deposit at all. It's great for trying out a new sportsbook with no risk and potentially winning some cash on your first bet.
Cashback Rewards. These are great for loyal sportsbook customers. Cashback rewards will offer a percentage of your wagers back in the form of bonus cash or bonus bets, depending on which sportsbook you choose. It's great for bettors who are constantly placing wagers and want to get something extra out of their play. These work a lot like cashback rewards you can get with credit cards.
Loyalty Programs. Another bonus given to existing customers is the loyalty program. This type of bonus will give you points for placing wagers and playing games on a sportsbook's website. You can redeem these points for cash or bonus bets, depending on which sportsbook you choose.
These are just a few of the types of bonuses available at Indiana sportsbooks. We recommend doing some research and comparing offers to find the best one that meets your style. Or, at the very least, try each of them to see what you like the most. You don't have to stick with the sportsbook, but at least take the bonus bets or bonus money and get some plays out of it.
Ranking Factors Considered when Comparing Indiana Sports Betting Bonuses
We consider several factors when comparing different sportsbook offers, and each plays a pivotal role in determining which promotion is the best (and worst) available in Indiana. Here are some of the key factors considered for each bonus code offer:
Total bonus paid out through promotion. Obviously, sports bettors are concerned with how much they'll receive from Indiana sportsbooks.
Rollover required to withdraw bonus funds. This is huge. How many times do you have to continue to bet before you can withdraw any deposit match bonuses?
Size of deposit required to receive a deposit bonus. Some Indiana sports betting sites require hefty deposits before you can receive any bonus money.
Quality of the sportsbook's app, website, and betting experience. Of course, are mobile sports betting apps any good? Are they intuitive and easy to use?
Ready to find the Best Indiana Online Sportsbook?
Now that you know what we're looking at, let's break down the Indiana sports betting market bonuses.
Whether you're after a signup bonus, an online sportsbook that has a great rewards program, or just trying to find out about legal online sportsbooks throughout the state, here's what we've got for you!


What Makes the Current BetMGM Promotion a Good Offer in Indiana?
Follow these steps to lock in your $1,000 First Bet Offer BetMGM today:
Sign up at BetMGM and make a minimum deposit of $10. Be sure you use the promo code EWBET1 when you register from the offer landing page.
Place any wager.
If your wager loses, BetMGM will give you Bonus Bets to cover the loss.
This is the perfect opportunity to double your bankroll if you win. If you lose, at least you'll have plenty of Bonus Bets to play with for quite a while.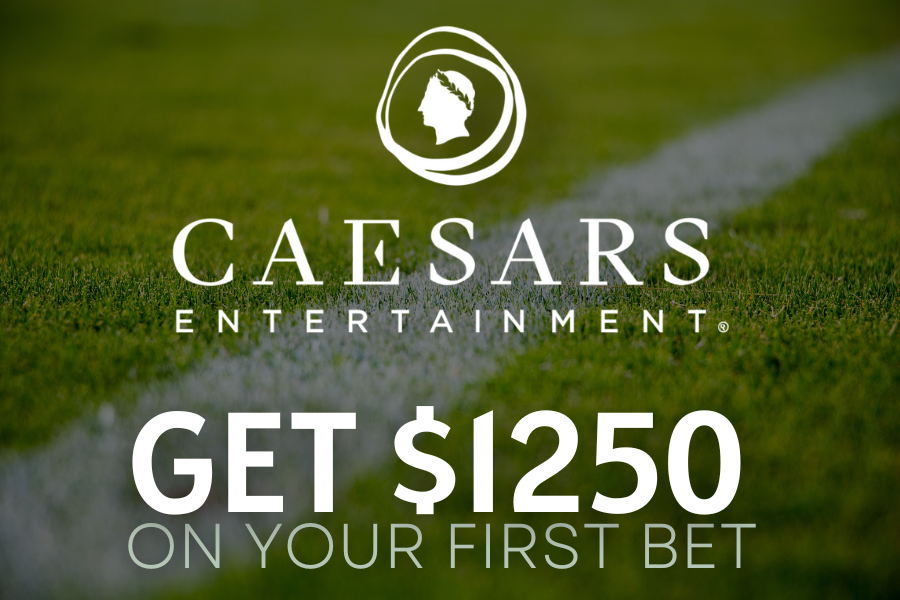 Caesars Sportsbook: Bet $50 Get $250
Caesars Sportsbook Indiana currently has the largest First Bet bonus available amongst all Indiana sports betting apps. There's a reason they're one of the best online sports betting platforms.
New Indiana players that register at Caesars Sportsbook using the promo code BVGET will receive a Bet $50 Get $250 deal! This is a big reason why Caesars Sportsbook is one of the best Indiana sports betting sites.
The best part of this Caesars offer is that it matches the 1x rollover requirement that was previously only available from BetRivers. This means that you are only required to wager your bonus funds once before they can be withdrawn.
If you're looking for an Indiana sportsbook with friendly bonus terms and Bonus bet credit, Caesars Sportsbook may be your best bet. They also have one of the top mobile sports betting apps.


Current DraftKings Bonus: Bet $5, Get $200 in Bonus Bets
The current DraftKings Sportsbook offer will pay out $200 in Bonus bets.
With this promo, all you need to do is sign up for a new account and make a deposit. Then all that's left to do is make a $5 wager! After doing this, DraftKings will give you $200 in Bonus bets instantly!
It's a little different than deposit match bonuses, but it's not one of the no-deposit bonuses either. It's a unique approach to enticing new bettors with intriguing and low-risk sports betting options.
The offer is for new customers in Indiana only and is a great way to start your account with DraftKings Sportsbook. This is one of the best deposit bonuses we have seen from an online sportsbook in The Hoosier State. It's hard to beat getting to essentially double your bankroll right from the jump.
Visit the Indiana DraftKings Sportsbook website and opt into the promotion at registration. This offer tops all of the other online sportsbooks in Indiana.
---
Current Unibet Bonus: 2nd Chance Bet Up to $100
While this 2nd Chance bet offer from Unibet is unlikely to turn many heads, the terms attached to your bonus are extremely player-friendly.
Unlike many of the 2nd Chance bet promotions you see in the US sports betting industry, this Unibet offer only requires your bonus funds to be played through one time before withdrawing.
In the sports betting industry, we call that a 1x rollover. Many online sports betting sites have a much higher rollover amount - some even as high as 25x!
This gives Indiana bettors a much better chance of actually getting to keep some of their bonus money.
The 2nd Chance bet you receive must be used on your first wager and caps at 100% of your total deposit, up to $100. If you lose your bet, Unibet will refund the amount of the bet. These funds are added as site credit, but anything you win using the credit is yours to keep.
Not bad when it comes to Bonus bets.
---

Current BetRivers Bonus: Second Chance Bet of up to $500
While we have this promotion from BetRivers rated last in Indiana, it is still worth considering if you are looking for a solid sportsbook with a basic deposit bonus offer. The great thing about this BetRivers bonus offer is that, like Unibet, your bonus funds only need to bet one time to be withdrawn.
$500 isn't a ton of bonus money, but these terms are extremely player-friendly. Also, BetRivers has one of the top online sports betting platforms in the business.
For instance, if you make a $100 deposit at BetRivers, they will give you a second chance bet of up to $100 if your first bet loses. While this offer has a relatively low multiplier and cap, it is currently the easiest sports betting promotion to use in Indiana.
While this ranks last in our Indiana betting bonuses, they do provide a 2nd Chance bet, and you can't beat that. Not too many online sports betting sites offer 2nd Chance bets.
Sports Betting Tips for Using Bonuses Like a Pro
We've thrown a lot at you. From Caesar's awesome second chance bet to DraftKings odds boost type bonus, there's something for everyone. But how do you use these bonuses to your advantage? Well, we've put together some tips for you to make the most of these bonuses.
Study the Game
Before you place a bet, study and understand the odds of the game and indicators in the game and how they could affect the outcome of your bet. Knowing all you can about a game before placing your bet is always a wise approach. For example, if Justin Verlander is starting for the Mets, Astros he's been on a cold streak, you might not want to place the bet on Houston. Sure, JV is a future Hall of Famer, but even the best have down streaks.
Bet on What you Know
Only bet on the sports and games that you're familiar with. What we mean is that if you're not familiar with college football, don't place a bet on it. If you are unfamiliar with certain teams or athletes, do some research and get to know them better before betting.
Max Out Match Bonuses
Whether you're taking advantage of a deposit match bonus or even a bonus bet, be sure to max out the deposit or wager to get the full effect of the bonus. If an Indiana sportsbook is offering a 100% deposit match up to $200, then deposit the full $200. If you only deposit $50, you're leaving $150 on the table. At least walk away with everything they're offering.
Smart with Your Money
Always be smart when it comes to your money. Set limits for yourself and stick to them. If you keep losing, take a break and go do something else. Don't chase your losses. You can always come back another day or try out another bonus offer. It's important that you never bet more than you're willing to lose. Bonuses are great, but they should never be the driving force behind why you're betting.
Be Selective With Your Bets
When it comes to gambling, it's important to be selective with your bets and not lump all of your money into one game or team. Spread out your wagers so that you have an opportunity to win back some of what you've invested in. If one bet goes wrong while still supporting other bets, that might have a higher chance of walking away with something.
Indiana Bonus Offer FAQ
Want to make sure you receive the best bonus offer in The Hoosier State? Have questions? We got you covered. While we definitely want to shine a light on the best Indiana sportsbook bonus offers, we also want to help you in any way we can when it comes to sports betting bonuses.
The following questions and answers will help provide you with some basic info before you even place your first bet in Indiana.
How do I find the best bonus offers in Indiana?
Whether you are new to sports betting or you're a seasoned veteran, finding the best bonus offer can be the difference between a winning season and a losing one. To make sure you are getting the best bonus offer in Indiana, check out our Best Indiana Sportsbook Apps page as often as you can. We stay in constant contact with all of the sportsbooks to make sure we are bringing you the most lucrative bonus offers in the industry.
What are the best bonus offers in Indiana?
As for September , our top offer in Indiana comes from FanDuel Sportsbook. This will help you grow your bankroll by providing you with a Bet $5 Get $200 deal! They'll also throw in $100 off NFL Sunday Ticket! That's almost unheard of in the sports betting industry.
Do any Indiana sportsbooks offer no-deposit bonuses?
Unfortunately, no. None of the sportsbooks in Indiana are currently offering any no-deposit offer for their welcome bonus.
That could change as the 2023 NFL regular season draws closer to its start. Sports betting markets are constantly changing and evolving, so the promos an online sportsbook has today might be different tomorrow.
Stay tuned to this page to keep up with all of the latest offers in The Hoosier State.
What deposit/withdrawal options are available in Indiana?
While the answer to this question depends on the sportsbook, all of them accept major credit cards. Most of them also accept some form of E-Check or online banking option. All of the sportsbooks in Indiana make the depositing and withdrawing process as simple as possible.
What is a 2nd Chance bet?
2nd Chance bets are commonly used by sportsbooks as new player bonuses. It's usually a type of welcome bonus.
For example, the current offer at Caesars is a Bet $50, Get $250 deal. With these types of offers, if your first bet wins or loses, you'll get Bonus Bets. It's a pretty nice deal for new Indiana bettors in Indiana.
Sometimes you need promo codes to get a Bet-Get deal like this. Other times it's just one of the many signup bonuses. Regardless, it's a pretty slick welcome offer.
Do sportsbook bonuses expire?
Some bonuses do expire. To keep this from happening, be sure to read over the terms and conditions before signing up for any bonus offer. Lots of Bonus Bets expire in 7 days! Bonus bets at other betting sites can last anywhere from 14 to 30 days.
How can Indiana bettors win more money this year?
To win more in sports betting, you have to put in countless hours of research. You also have to practice good money management at all times. Lastly, you should sign up with as many legal online sportsbooks as possible. This will give you more looks at all of the betting markets and help you get the best possible number. All of those half-points add up at the end of a season.
Is Indiana one of the best states in the US for online sports betting?
It's one of them!
The Hoosier State may not have nearly as many online sportsbooks as a state like Colorado or New Jersey, but they definitely offer some of the best options out of the various sports betting markets.
The state has plenty of sports betting sites, and they could very well add even more in the future. And with the addition of more sports betting sites and apps comes more Indiana sportsbook bonuses!
Why are Indiana sports betting sites so popular?
Indiana has a rich sports history, so it's really no surprise that online sports betting has been such a big hit within the state.
Indiana is home to not only the Hoosiers but the Indiana Pacers, Indianapolis Colts, and the iconic Indy 500. In short, there is no shortage of sports fans in Indiana.
And with the wide variety of sports comes sports betting and online sportsbooks. Essentially, professional and college sports go hand in hand with the Indiana sports betting industry.
How often do online sportsbooks change up their signup bonuses?
It all depends on the sportsbook, and the online sports betting industry is always evolving.
Some betting sites like PointsBet and BetRivers tend to keep their offer the same throughout the year. Other big-name sites like DraftKings and FanDuel seem to change their signup offers almost every month.
Don't worry. We'll keep you updated on all of the bonus changes in Indiana.
Is it difficult to sign up for an online sportsbook account in Indiana?
No, not at all. In fact, signing up with online sportsbooks is much easier than you'd imagine.
All you will need is some basic info like your address, email, and phone number. You will also need to decide how to make your first deposit, which can be by credit card, debit card, or some online banking transaction. Some betting sites even accept Crypto and PayPal, which is super convenient.
It's in the online sportsbooks' best interest to make their registration process for an online sportsbook account easy for you; otherwise, most sports bettors will move on to other online sportsbooks.
Who is responsible for regulating legal online sportsbooks in the Indiana betting markets?
The Indiana gaming commission (IGC) has the legal authority for all sportsbooks in the Indiana sports betting world. Whether it's the FanDuel Sportsbook, Rising Star Casino Resort, or any other sportsbook Indiana has to offer, they're the regulating authority.
They issue licenses for online gambling and online betting and ensure that every Indiana sportsbook is in compliance with the law.
Indiana bettors must be 21+ and present to place wagers in the state. If you or a loved one is experiencing problems with gambling, call 1-800-9-WITH-IT or visit the National Council on Problem Gambling www.ncpgambling.org