Tuesday's are the best day of the week during the MLB season, thanks to FanDuel's $5 Dinger Tuesday promotion. This article will break down the promo, show you how to attack it, and give some picks to be profitable!
This year I'll be tracking my wagers here. This will include tracking units ($25) won as well as bonus bet conversions.
How FanDuel Dinger Tuesday Works
First, make sure you OPT-IN on Fanduel for the promotion. Then, for every game in which you place a $25 bet on any player to hit a home run, you get a $5 bonus bet for each home run hit in the game.
The bonus bets pay out regardless of whether your pick hits or not, and you can use this promotion on every single game on the Tuesday slate.
How to Win
We'll look to pick a player from just about every game. We don't need to worry about the -EV nature of Fanduel's home run prices, as the value of the promotion creates an inherently +EV environment for this type of wager.
We are going to look to target games with higher totals, as there is more expected scoring. While we'll get into more specifics outlined with the picks, in general, you want to look for the perfect storm of hot hitters, poor pitching, high totals, and good weather.
Featured Sportsbook Offer for MLB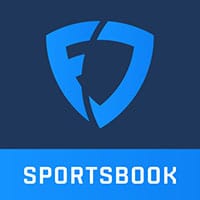 Bet $5, Get $150
Paid in Bonus Bets
21+ to Wager. Gambling Problem? Call 1-800-GAMBLER.
We lost $62.50 last week during Dinger Tuesday. However, thanks to FanDuel's generous promo, we gained $140 in Bonus Bets!
Keep in mind you'll need to use bonus bets within one week, meaning that these will expire tomorrow if you haven't used them yet. I'll post picks at the end of the article for all $140, but going forward, I'll have some of the bonus bet conversions on my Twitter on a weekly article thread.
Last Week's Dinger Tuesday Recap
Latest Odds from FanDuel Sportsbook
| Game | Pick | Price | Result | Bonus Bets |
| --- | --- | --- | --- | --- |
| PHI vs. NYY | Kyle Schwarber | +250 | +62.50 | $15 |
| CHC vs. CIN | Dansby Swanson | +340 | -$25 | $15 |
| MIN vs. MIA | Garrett Cooper | +680 | -$25 | $5 |
| TBR vs. WSH | Randy Arozarana | +420 | -$25 | $20 |
| PIT vs. BOS | Oneil Cruz | +480 | -$25 | $10 |
| NYM vs. MIL | Rowdy Tellez | +300 | +$75 | $25 |
| TOR vs. KCR | Vlad Guerrero Jr. | +360 | -$25 | $10 |
| ATL vs. STL | Paul Goldschmidt | +320 | -$25 | $10 |
| DET vs. HOU | Yordan Alvarez | +300 | -$25 | $10 |
| LAA vs. SEA | Julio Rodriguez | +420 | -$25 | $20 |
Yankees at Guardians: 6:10 EST
For our first game on the slate, we'll go to Cleveland where we'll get surprisingly balmy conditions for early April and some wind blowing out to left field. We'll be taking the Yankees' hottest hitter, Franchy Cordero at +680 in this one.
Cordero has homered in two of his last three games and has started his Yankees career with a .412 .ISO. While I don't expect Franchy Cordero to be the Yankees' best power hitter come October, this line looks off, especially when compared to the rest of the market.
I find FanDuel's home run prices to be generally lower than the other books, but we're seeing around +475 for Cordero across the board. Guardians Hunter Gaddis hasn't been bad to start 2023, but he struggles to generate swings and misses at the major league level, and the patient Yankees lineup could force him to throw a lot of pitches early.
Marlins at Phillies: 6:40 EST
The Marlins are looking for the opposite result of last game's outcome as the Phillies beat up on their ace, Sandy Alcantara. The Phillies will throw Aaron Nola tonight, who has been shaky to start 2023. Nola can sometimes be prone to giving up too much hard contact as he isn't exactly blowing away batters with his low 90s fastball.
Nola has also had trouble with his curveball in 2023, with Statcast showing a notable decrease in break. It seems like Nola's velocity has trended down in recent years, and he doesn't seem to have the same bite on his curveball at the moment.
We'll look at Garrett Cooper for a second week in a row, as he's been one of Miami's best hitters. Cooper's been consistently hitting barrels and hitting the ball into the air in 2023 and has hit all three of his home runs against right-handed pitching. Cooper +600
Tigers at Blue Jays: 7:05 EST
We could be in for quite a few runs in this one with a matchup between Alek Manoah and Matt Manning. Manoah has been terrible in 2023, really struggling with command and giving up way too much hard contact. The decreased velocity is concerning for Manoah, but he'll look to correct himself against this struggling Tigers lineup.
I won't be selecting a Tiger in this one, but wouldn't be surprised to see someone like Spencer Torkelson or Eric Haase come through and get us some extra bonus bets. We will instead go for George Springer at +330 in this one.
Matt Manning's start against the Astros looked ok on the surface, but the underlying metrics show the same struggles that plagued him as a starter in 2022. Despite a level of relative success, Manning can't put away big-league hitters and his underwhelming fastball is too hittable when it's not located perfectly.
Springer is one of Toronto's best fastball hitters and should be able to take advantage of multiple at-bats versus Manning. Springer hit a home run on Sunday, so it's a good opportunity to take him to continue the trend.
Royals at Rangers: 8:05 EST
We'll go for some chalk on our last write-up for the week. Jordan Lyles is always a favorite target of mine when looking to bet home runs as he's qualified as a true innings eater.
He gives up enough contact and doesn't strike too many batters out, yet continues to get starts by various major league teams because he's capable of throwing five average innings every time he gets the ball.
I think Corey Seager is seeing the ball well at the moment and is proving how the benefit of some more lineup protection could put him back into MVP consideration in 2023. He went deep last night, and I like for that trend to continue tonight. Seager +370
Full List of Dinger Tuesday Picks for April 11
Latest Odds from FanDuel Sportsbook
| Game | Pick | Price |
| --- | --- | --- |
| NYY vs. CLE | Franchy Cordero | +680 |
| OAK vs. BAL | Ryan Mountcastle | +440 |
| HOU vs. PIT | Jeremy Pena | +630 |
| MIA vs. PHI | Garrett Cooper | +600 |
| DET vs. TOR | George Springer | +330 |
| SDP vs. NYM | Ha-Seong Kim | +1000 |
| CIN vs. ATL | Matt Olson | +300 |
| CHW vs. MIN | Trevor Larnach | +560 |
| SEA vs. CHC | Cal Raleigh | +310 |
| KCR vs. TEX | Corey Seager | +370 |
| STL vs. COL | Paul Goldschmidt | +240 |
| WSH vs. LAA | Logan O'Hoppe | +520 |
| MIL vs. ARI | Christian Walker | +420 |
Bonus Bet Usage
For our bonus bets this week, we're going to jump on an NBA and an MLB prop. We'll also invest in 3 MLB sides that we think have plenty of value. Best of luck!
FanDuel Boost (Lebron 25+ Points): $35 in bonus bet at +150
Miles Mikolas under 3.5 strikeouts: $30 in bonus bet at +124
Marlins ML: $25 in bonus bet at +126
Tigers ML: $25 in bonus bet at +235
Pirates ML: $25 in bonus bet at +146