Tuesdays are the best day of the week during the MLB season, thanks to FanDuel's $5 Dinger Tuesday promotion. This article will break down the promo, show you how to attack it, and give some picks to be profitable!
How it Works:
First, make sure you OPT-IN on Fanduel for the promotion. Then, for every game in which you place a $25 bet on any player to hit a home run, you get a $5 free bet for each home run hit in the game. The free bets pay regardless of whether your pick hits or not and you can use this promotion on every single game on the Tuesday slate.
How to Win:
While it can be profitable to pick out a player in every game, it makes more sense to be slightly targeted. We don't need to worry about the -EV nature of Fanduel's home run prices, as the value of the promotion, creates an inherently +EV environment for this type of wager. We are going to look to target games with higher totals, as there is more expected scoring. While we'll get into more specifics outlined with the picks, in general, you want to look for the perfect storm of hot hitters, poor pitching, high totals, and good weather.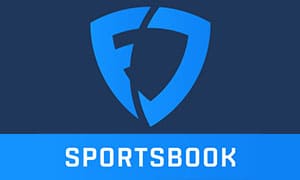 Check out FanDuel's Daily Promos
Including Odds Boosts and More
Seattle Mariners @ Washington Nationals
The first matchup I'm looking for is left-handed bats on the Mariners against Josiah Gray. Gray was the headline return piece in the 2021 trade that sent Trea Turner and Max Scherzer over to the Dodgers. Gray has certainly had some growing pains at the major league level but has shown a ton of promise, especially in the month of June.
That being said, upon taking a deeper dive, we shouldn't be so quick to avoid Josiah Gray. He still gives up way too many home runs, mostly driven by his >50% flyball rate. In the east coast humidity, the ball is going to fly out of the park all summer, despite the friendly dimensions of Nationals Park in DC. Gray has also been much poorer at home, with a 6.42 ERA versus a 5-0 record and a 2.14 ERA on the road. It seems like Gray has just been unable to find a level of comfortability in his home ballpark. Gray has also particularly struggled against lefties, giving up 11 home runs this year and allowing a near .400 wOBA.
Taking a look at the Mariners lineup, most of their power has been coming from right-handers, but Carlos Santana stands out as a play here. Since trading for Santana two weeks ago, he's been the focal point of their offense, batting clean-up every day and producing a 171 wRC+. Santana, a switch-hitter, is historically much better against left-handed pitching but he's actually produced more against righties in a limited sample in Seattle.
Keep an eye on the lineup in this one as Jesse Winker is expected to be back from suspension. It's difficult to see Seattle pull Santana from their lineup right now given his production, but he's yet to have a day off in a Seattle uniform. Winker himself could be a potential home run candidate against Gray, but I much prefer Santana given his good form, .303 ISO against righties, and lineup placement.
The play: Carlos Santana to hit a home run +470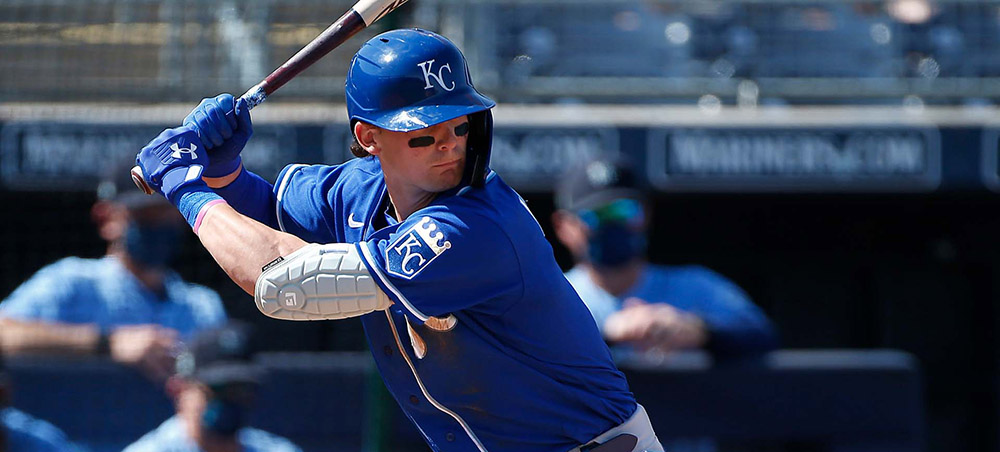 Detroit Tigers at Kansas City Royals
In this matchup, we have everyone's favorite fade, Kris Bubic. Bubic has struggled mightily in 2022, pitching to a 6.84 ERA, supported by a 6.27 xERA and 5.76 FIP. The only issue in this matchup is that the Tigers just can't hit. Taking a dive into Bubic's numbers, we find a reverse-split issue where Bubic's ERA is so inflated because of his terrible track record against lefties.
It's not just 2022 either, it's his whole career, he is actually far worse against lefties. Bubic's fastball/changeup arsenal is much better suited to face righties and while his curveball has been effective against contact, he can't seem to find the necessary swing and miss. With Austin Meadows out of the lineup, the Tigers have legitimately zero power from the left side of the plate, especially lefties that can capitalize on a lefty-lefty matchup.
Rather than chase Bubic with a team, he might actually have success against, we'll look to back the Royals offense against Beau Briske. Briske has not been sharp either, running with a 4.88 FIP and just a 10% K-BB%. He's already given up 10 homers to righties in 2022 and doesn't miss many bats. Again, we see an issue with a decent fastball/changeup combo that is unsupported by a tertiary pitch. Briske's slider has been crushed all year, making it difficult for him to attack righties with a slider he can't trust and a fastball with a 53.4% hard-hit rate.
I'm going to look to back Bobby Witt in this one, even though the Royals don't jump off the page as a power-hitting team. He's the short shot on the Royals at +400, given that he has the highest .ISO against righties. Witt is in good form as well, going 6-9 with a double in yesterday's double header against Detroit. I usually like to back players hitting for power of late, so I'm hoping Witt can come through on a second straight Dinger Tuesday!
Another candidate here is Hunter Dozier, but there are a couple factors making Witt the better option. Not only has Witt been better of late, but he'll also get the benefit of hitting 2nd in the lineup, while Dozier will likely slot at fifth. Witt is also the better overall hitter while Hunter Dozier is almost exclusively a fastball hitter. As mentioned before, we'd love to go after Brieske's slider and with a price difference of +430 vs. +400, Witt makes a ton of sense.
The pick: Bobby Witt Jr. +400
I'll leave you with a few more picks, but leave a comment if you'd like more breakdowns!
Padres: Manny Machado +265 (.620 SLG / 170 wRC+ / .342 .ISO against lefties in 2022)
Rangers: Corey Seager +340 ( .711 SLG / 217 wRC+ / .356 .ISO L14 games)
Phillies: Rhys Hoskins +400 ( .733 SLG / 205 wRC+ / .422 .ISO L14 games)