As we hit the quiet period of sports with basketball and football dormant and baseball in the middle of their season, we turn to season-long NFL bets that make sense to place in mid-July. Between the lack of or exceedingly high expectations to uncertainty among a few depth charts around the league, here are a handful of positional prop bets to place before the price gets too steep.
QUARTERBACKS
Tua Tagovailoa
Miami Dolphins   |   OVER 3850.5 PASS YDS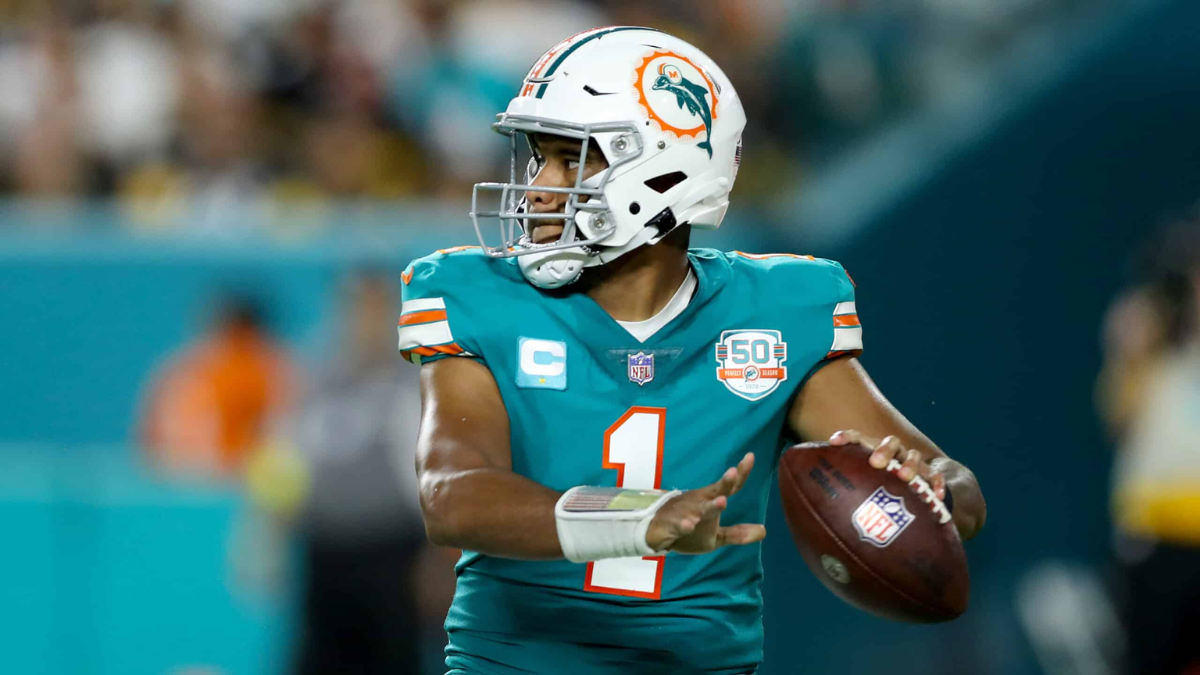 Tua has the most prolific receiving duo in the league in Jaylen Waddle and Tyreek Hill. Last season, the Alabama product threw for 3548 yards and 23 touchdowns while missing a few games due to injury. While the concussion concerns are valid and a true testament as to how difficult it is to stay healthy at QB in this league, if Tua plays 14 or more games, he's bound to get to the 3850 number with ease. 
With the Dolphins playing like a juggernaut when their QB is healthy, the McDaniel and Tua combination is an odd one that saw many flaws last season, but I believe they will shock the league this year as the passing game will be a point of emphasis due to the receiving weapons they possess at WR and RB and the yards after catch ability of the playmakers.
Desmond Ridder
Atlanta Falcons   |   OVER 2575.5 PASS YDS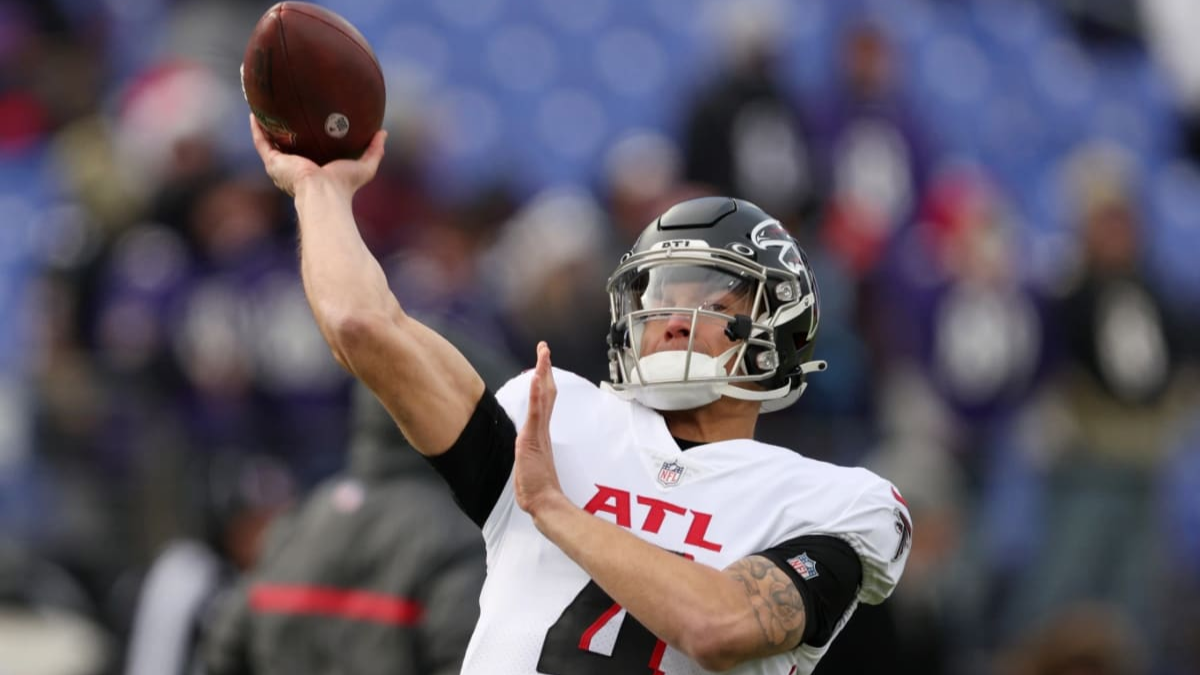 The Falcons are one of the most improved teams coming into the 2023-24 season. After drafting Bijan Robinson, Drake London, and Kyle Pitts in consecutive seasons, Atlanta is due for a breakout year especially with an improved defensive secondary. In the worst division in football, not only should Desmond Ridder improve as a chain-mover, but the Atlanta Falcons should be favorites to win their division.
Ridder isn't a huge playmaker, but as a game manager he can easily secure this pass yard total. Tyler Allgeier, Cordarelle Patterson, and now Bijan Robinson are all extremely capable pass catchers and Drake London will get quicker alongside Pitts this upcoming season. Desmond Ridder would only need about 161 pass yards in 16 games to hit the over. I'm guessing he starts and finishes the season as the Falcons QB, so this is one of the safest bets on the table. 
Justin Herbert
Los Angeles Chargers   |   OVER 29.5 PASS TD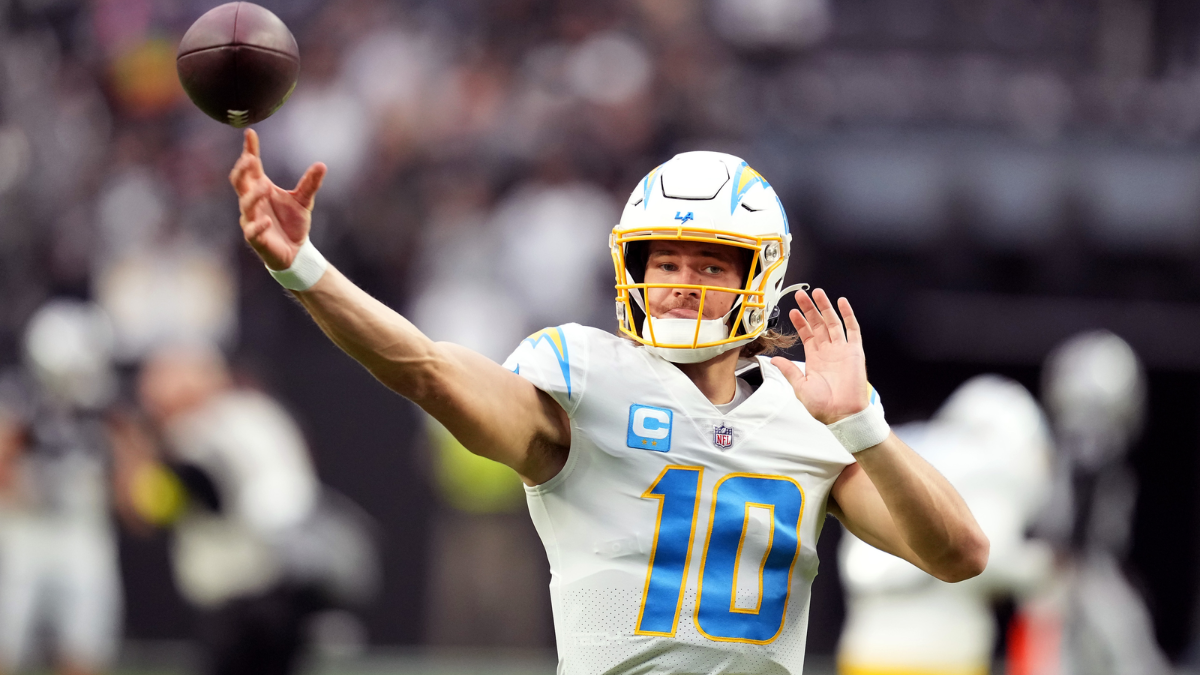 Austin Ekeler. Keenan Allen. Mike Williams. Quentin Johnston. Joshua Palmer. Although Justin had a slight regression last season, it's hard to believe that he'll throw for under 30 TDs with this receiving core and Kellen Moore as his offensive coordinator. With offseason reports from L.A. discussing how the team might go deep more often and continue to utilize Austin Ekeler as a receiving back, Herbert's quest to the 30 TD mark for the 3rd time in his career could come in Weeks 14 or 15, which is fairly stress free if you ask me.
Lamar Jackson
Baltimore Ravens   |   OVER 5.5 RUSH TD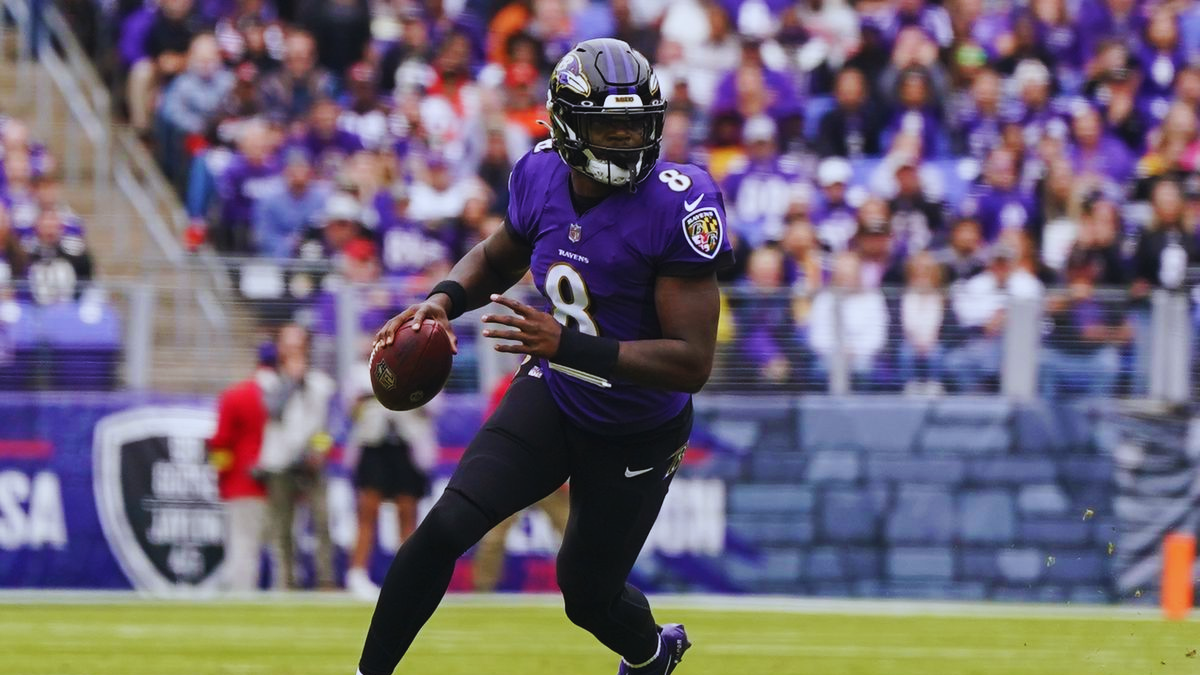 Almost putting this in the "Running Back" section would've caused some commotion. However, the former MVP is certainly not a running back and is more than capable leading a solid team to a successful playoff run if healthy. However, PrizePicks thinks he might struggle again this season as the 5.5 rush TD prop is too low for my liking. Lamar rushed for 7 TDs in both of his fully healthy seasons including the year he lifted the MVP trophy. Fast forward a few years later and no one can be certain he gets close to one again after a few hiccups and injuries.
With a solid defensive, offensive line, and new receiving options, I believe this offense should open up more and the spacing will allow for Jackson to get his ground work thriving again this season. Averaging 6.8 YPC and over 60 YPG last season, there are genuine reasons and stats to get excited for Lamar's re-emergence in 2023-24 with a fairly new Ravens crew.
RUNNING BACKS
Rhamondre Stevenson
New England Patriots   |   999.5 RUSH YDS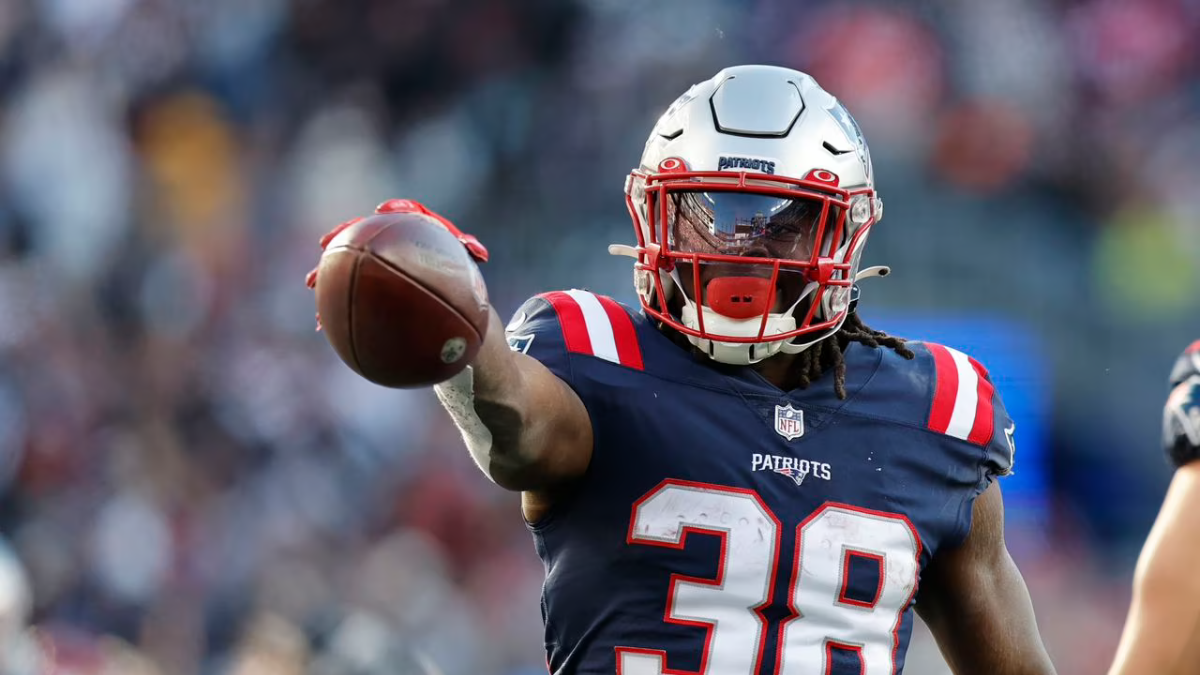 Rhamondre Stevenson could very well lead the league in rushing if the Patriots don't sign a Dalvin Cook or Zeke Elliott. Stevenson burst onto the scene last season rushing for just over 1,000 yards and 5 TDs on a respectable 5.0 YPC rate. The 6'0 bruising back didn't get a ton of run in college, so the fresh legs and healthy body for a run-heavy team will be a recipe made in heaven for betting circumstances during the 2023-24 season.
Playing in 66% of snaps last season, expect that number to shoot up a few percentage points which might decrease his YPC rate as it normally does, but increase the yardage total from the previous season.
James Conner
Arizona Cardinals   |   OVER 650.5 RUSH YDS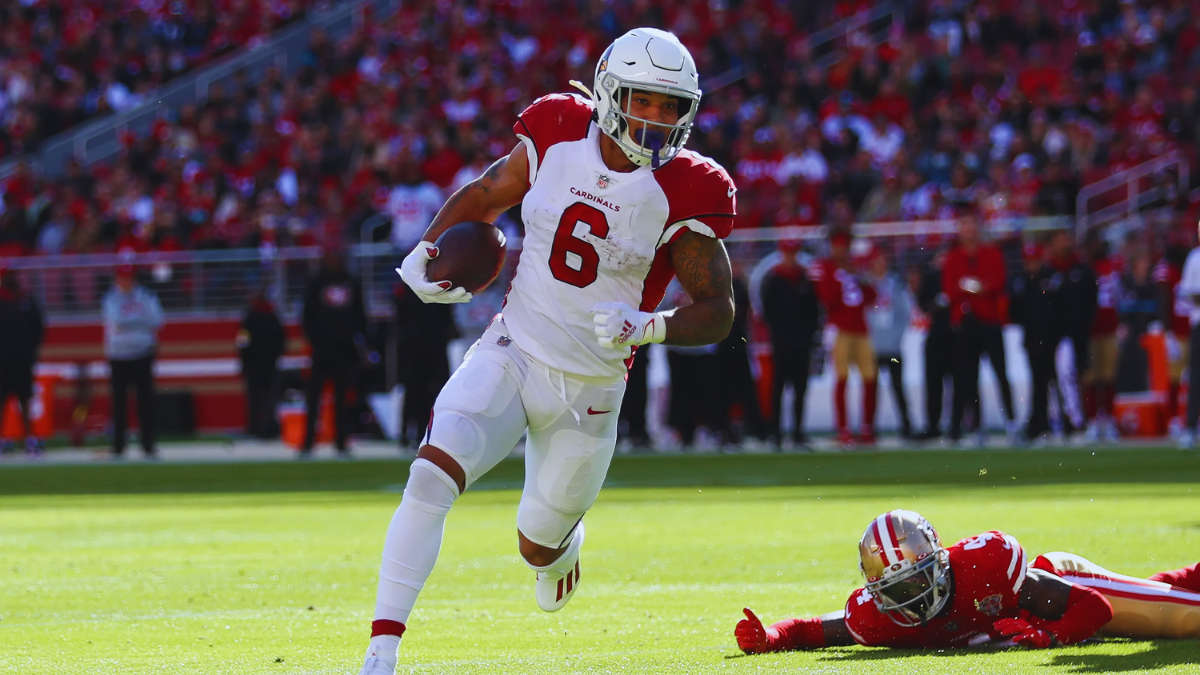 Unlike Justin Herbert's slew of talent in Los Angeles, James Conner has no one by his side in the desert. Outside of Hollywood Brown, there isn't a solidified starting Cardinal outside of Kyler Murray who's coming back from an ACL injury. Arizona and new Head Coach Jonathan Gannon should rely heavily on Conner to carry this offense for yardage, so this number should end up being more like 750 to 800 yards in my book.
Without a viable backup option at halfback and the Cardinals improving offensive line, don't be surprised if James Conner gets 15-20 touches per game as he returns to solid form. Averaging just under 55 yards per game on the ground, that number should get him over this total provided by PrizePicks. This is a low risk, high reward bet and at the RB position that is extremely volatile, it's a must pick.
Nick Chubb
Cleveland Browns   |   OVER 0.5 REC TD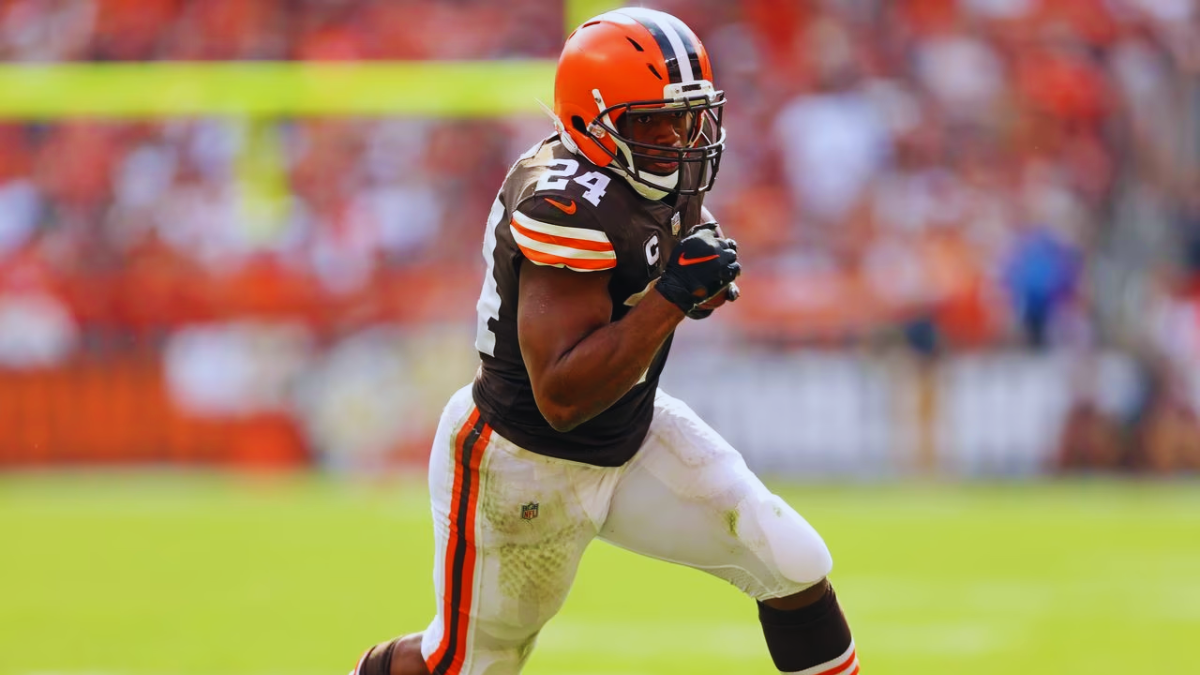 Kareem Hunt's 8.7% target share and 29 red zone touches will not disappear. Although the Browns have Jerome Ford emerging in the backfield, Nick Chubb has the ability to go for over 25 touches per game this season. Due to the lack of star power on this roster and the trust Watson and the Browns staff convey in Chubb, a dump down pass for a TD is a smart bet as there are limited options in the red zone.
Let's not forget that Browns RBs have combined for eight receiving TDs in the past three seasons. With DeAndre Hopkins choosing to settle in Tennessee and Amari Cooper leading this wideout room alongside some forgotten talent in Peoples-Jones, Elijah Moore, and David Bell, the trusty Nick Chubb should get even more red-zone work and on 3rd downs, will be Watson's favorite target in the red zone if Cooper is double covered.