ESPN moved one step closer to launching its sportsbook with the unveiling of the new ESPN Bet logo. The announcement comes just weeks ahead of the ESPN Bet's November launch.
The logo features ESPN's iconic logo, but trades the classic ESPN red for a mint. Chin Wang, ESPN's VP of Visual Storytelling, addressed the color choice in a statement on Tuesday.
"ESPN Red is strong, standard-bearer; ESPN+ Gold is premium storytelling, exclusive; and now we have ESPN Bet Mint, which is fun and innovative — two traits we expect to come through when fans experience the new sportsbook."
In addition to the new ESPN Bet logo, we got our first look at the branding for the sportsbook app, which features the ESPN 'E' inside of the ESPN Bet 'B'.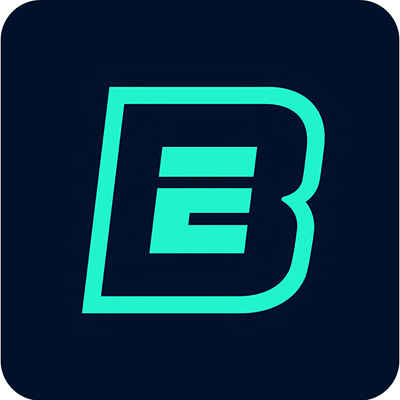 Latest Updates to ESPN Bet Launch and Potential Market Reach
ESPN signed a partnership with PENN Entertainment, who will operate the sportsbook, that could be worth $1.5 billion over the next 10 years. In addition to the $1.5 billion licensing deal, ESPN was also granted almost $500 million of warrants to purchase 31.8 million PENN common shares over the course of the agreement.
The agreement stipulates that ESPN will promote ESPN Bet across its online and broadcast platforms, and also provides ESPN Bet 'access' to ESPN talent.
When it launches, ESPN Bet will be available in 17 states thanks to PENN Entertainments existing market access with Barstool Sportsbook. PENN plans to shift all 17 markets to ESPN Bet in one sweeping move this November.
These 17 markets include Arizona, Colorado, Illinois, Indiana, Iowa, Kansas, Kentucky, Louisiana, Massachusetts, Maryland, Michigan, New Jersey, Ohio, Pennsylvania, Tennessee, Virginia, and West Virginia.
Notably, PENN is not licensed to operate in New York, which is the largest (by population) state with legal sports betting, or Connecticut, which is home to ESPN headquarters.
Expectations Remain High for ESPN Bet
ESPN Bet is targeting a 20% market share in the next 3 years, a lofty goal given FanDuel and DraftKings' dominance in the space and PENN's inability to gain a market share with Barstool Sportsbook.
FanDuel Sportsbook is the industry leader in market share at 47%, followed by DraftKings at 35%, while Barstool Sportsbook had a market share of roughly 5% in 2023. In addition to FanDuel and DraftKings, ESPN Bet will have to contend with Fanatics Sportsbook, which recently acquired PointsBet and has already rebranded the sportsbook in a number of states.
All eyes will be on the ESPN Bet launch and market share growth. Either side of the PENN/ESPN deal is able to get out of the agreement at the end of the third year, and ESPN has made it abundantly clear that maintaining a 5% market share is not an option.