It was an ugly start to our Saturday slate as we went 0-2 last weekend in the early slate. Iowa State was a short home favorite over the #17 Baylor Bears and never seemed to truly get going. Every time they seemed to be turning the tides, the Bears countered and put them behind the 8-ball again. Baylor was leading 17-7 before the Cyclones scored a touchdown heading into halftime for a 17-14 score and momentum seemed to be swinging.
However, Baylor was the only team to score in the 3rd, extending their lead to 24-14. They then scored early in the 4th to take what looked to be an insurmountable 31-14 lead. The Cyclones tried to get back into it and scored 10 unanswered points to cut it to 31-24 but failed to recover an onside kick attempt with 1 minute remaining. SMU fell behind early 14-0 and was never able to get closer than the final score of 42-34.
This week we are being treated to games with 6 top 25 teams in action early, including the top matchup of #7 Kentucky at #14 Mississippi. Oklahoma will be back in action on the road against TCU where they will look to get back on the winning side after being upset by Kansas State last week. We have our 2 best bets for the early slate right here.
College Football Week 5 Promotions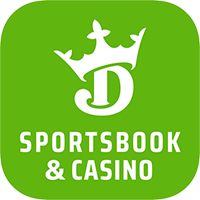 Bet $5, Get $200 Free
Use Promo Code: 200BV1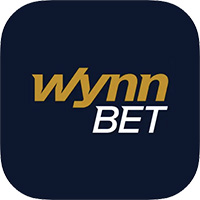 Bet $100, Get $100 in Free Bets
No Code Needed
Kentucky Wildcats at Mississippi Rebels (-6.5)
Kentucky is a perfect 4-0 on the year and has a signature win over #12 Florida in the swamp. Will Levis has been leading the #7 ranked Cats on the offensive side. He is hitting 68% of his throws and has already surpassed 1100 yards. He has picked up 2 rushing touchdowns to compliment his 10 through the air. While the passing attack has been tremendous, their rushing offense has struggled. They are only managing 81.5 yards per game which
s 264th in the nation. They are ranked 18th in the country in points allowed per game at 13.
Lane Kiffin has seen his Rebels start off with a 4-0 record. Their latest win came over Tulsa at home 35-27. After trailing 14-7 through the 1st quarter, the Rebels went off in the 2nd to take a 35-17 lead into the half. While they managed no points in the 2nd half, the 35 points were enough to get their 4th straight win. Ole Miss is holding opponents to an average of just 10 points per game and ranks 11th in the country in that department. Possibly the most impressive part of the Rebels through 4 games is their ability to convert on 50% of their third down attempts.
Best Bet: Ole Miss -6.5
The Rebels are going to use the #7 rushing attack in the nation that is currently picking up 280 yards per game to keep Will Levis and the Wildcat offense on the sidelines. Oxford is going to be rocking and Lane will have his boys prepped for a monster resume win here at home over the visiting Cats.
Key betting trends for Kentucky at Ole Miss:
Kentucky is 2-6 SU in their last 8 games against Mississippi.
Kentucky is 7-16 ATS in their last 23 games after accumulating more than 280 yards passing in their previous game.
Ole Miss is 4-0 ATS in their last 4 games following an ATS loss.
Ole Miss is 11-5-1 ATS vs. a team with a winning record.
CFB Week 5: Live Odds for Kentucky at Mississippi
Oregon State Beavers at Utah Utes (-10)
Oregon State has been one of our favorite teams to back this year and for good reason. They are 3-1 on the season and are coming off a competitive loss to #7 USC 17-14. Chance Nolan leads a Beaver offense that has been decent enough to pick up 3 wins over some solid opponents. They are averaging just under 38 points per game and have used Deshaun Fenwick to be a stable force on the ground. Chance Nolan has thrown 6 interceptions on the year and will need to keep that in check here on the road in Utah.
After dropping the season opener at the swamp to Florida 29-26, the Utes have rattled off 3 straight wins. They have held opponents to an average of 14 points per game while putting up 42 of their own. They're 34th in the country in yards per game and averaging almost 50% on third down.
Best Bet: Utah -10
The run of Oregon State covers is going to come to an end this Saturday. Chance Nolan is going to have trouble against this stealthy Utes defense. Turnovers are going to be a problem and the Utes will take advantage of each one. We don't expect the Beavers to be able to contain the Utes rushing attack.
Key betting trends for Oregon State at Utah:
Oregon State is 1-4 ATS in their last 5 road games.
Utah is 5-1 ATS in their last 6 games overall.
Utah is 5-0 ATS vs. a team with a winning record.
CFB Week 5: Live Odds for Oregon State at Utah
Best Bets from the CFB Week 5 Afternoon Slate
After a rough 0-2 start to the day, we followed that up with a 1-1 afternoon slate that could have been 2-0 if it weren't for a trash Florida touchdown in the final seconds that backdoored our Tennessee play. Our Minnesota play was never in jeopardy as they lead by as much as 34 points late in the game over Michigan State.
The afternoon slate this Saturday is highlighted by three games with ranked teams facing off. The #22 Demon Deacons of Wake Forest are visiting the #23 ranked FSU Seminoles. #2 Alabama is on the road against #20 Arkansas. Lastly, #16 Baylor hosts #9 Oklahoma State.
Alabama Crimson Tide at Arkansas Razorbacks (+17.5)
Alabama is off to another undefeated start of their season as they are currently 4-0. Three of those wins were in dominant fashion. They survived a trip to Texas they defeated the Longhorns 20-19 back in early September. They are 8th in the nation in scoring offense, averaging 48.3 points per game, and are 5th, holding opponents to just 7.25 points per game. Bryce Young is off to a strong start in his chase for a back-to-back Heisman win.
Arkansas is 3-1 so far this season and is coming off a road loss to Texas A&M. They led 14-0 after the 1st quarter and then found themselves down 23-14 in the 4th. They led statistically in almost all categories but not the only one that matters, the final score. The Hogs are averaging 33.5 points per game and have leaned heavily on their ability to pick up yardage on the ground. Their 243 yards per game are good enough for 19th in the country.
Best Bet: Arkansas +17.5
Much like the Texas game, Alabama is going to be tested once again on the road. Arkansas will look to pound the rock early and often to keep the Tide from running away with this one. The 17 points are going to be too much to overcome in this road conference game. KJ Jefferson's dual-threat attack behind center will be an added bonus against an aggressive Alabama defense.
Key betting trends for Alabama at Arkansas:
Alabama is 1-6 ATS in their last 7 road games vs. a team with a winning home record.
Alabama is 1-4 ATS in their last 5 road games.
Arkansas is 4-1 ATS in their last 5 home games.
Arkansas is 5-2-1 ATS in their last 8 games overall.
CFB Week 5: Live Odds for Alabama at Arkansas
Texas A&M Aggies at Mississippi State Bulldogs (-3.5)
From one side of the Arkansas game to the other, we are playing the Texas A&M portion here. Besides a tough loss to a very good Appalachian State team, the Aggies are 3-0 in their other 3 games. After the loss, the Aggies picked up 2 stellar wins over #13 Miami and #10 Arkansas. Both of those wins came at home and were both covers. They are keeping opponents to just 11.75 points per game. Devon Achane has been the main man on the ground. Last week he racked up 159 yards on just 19 carries.
The 3-1 Bulldogs of Miss State have looked solid in all 3 wins but struggled on the road when they faced LSU. The Tigers put a 31-16 loss on the Bulldogs' record. Miss State is coming off a strong 45-14 win over Bowling Green where Will Rogers threw for 6 touchdowns and over 400 yards. The 350 yards per game he is averaging is good enough for 12th in the nation.
Best Bet: Mississippi State -3.5
In this battle that pits a strong defense of the Aggies against a high-scoring Bulldogs squad, we like the offense in this battle. The Aggies are not going to be able to contain Will Rogers and the Bulldogs' aerial attack. This will be the 1st game of 4 straight games for the Bulldogs against top 25 opponents and they will start off on the right foot here.
Key betting trends for Texas A&M at Mississippi State:
Texas A&M is 1-4 ATS in their last 5 road games vs. a team with a winning home record.
Texas A&M is 3-6 ATS in their last 9 games against Mississippi State.
Miss St is 4-1 ATS vs. a team with a winning record.
Miss St is 3-1-1 ATS in their last 5 home games.
Best Bets for the CFB Week 5 Late Slate
We are beginning to see a theme here with our night slate as we continue to find success week in and week out. We nailed our Washington -13 and Oregon State +7 plays. The Beavers almost pulled off the upset of USC but thankfully they kept it close for the cover. We will try our best to get us another 2 wins late this Saturday.
North Carolina State Wolfpack (+6.5) at Clemson Tigers
The Wolfpack is undefeated with their best win coming at home over Texas Tech 27-14. Devin Leary has been leading an offense averaging over 400 yards per game and 26 points per game. Their defense has been the strength, allowing just 11.75 points per game. They are coming off a 41-10 win over Connecticut where they picked up 29 first downs to the 8 that the Huskies were able to muster.
Clemson had been holding opponents to just 14 points per game before their matchup with Wake Forest last week. Clemson won possibly the most entertaining game of the slate last week. It took 2 overtimes for the Tigers to defeat the Demon Deacons 51-45. DJ Uiagalelei threw for 5 touchdowns, 370 yards, and no turnovers. He sprinkled in 52 yards on the ground that kept the Wake Forest defense off balance. Strangely enough, it has been DJ and the offense that has led the way for the Tigers who have historically been more of a defensive-minded team.
Best Bet Pick: NC State +6.5
We like the Wolfpack here catching the points. The defense that the Pack is able to play and hold off DJ and company will be the difference. This could also be a bit of a letdown spot for the Tigers after their tough fought win last week over Wake.
Key betting trends for NC State at Clemson:
NCST is 6-0 ATS in their last 6 games following an ATS loss
NCST is 11-5 ATS in their last 16 conference games.
Clemson is 2-8 ATS in their last 10 home games.
Clemson is 2-8 ATS in their last 10 games following an ATS loss.
CFB Week 5: Live Odds for NC State at Clemson
LSU Tigers (-8.5) at Auburn Tigers
Brian Kelly's start at LSU was a rocky one after the opening game. They fell to Florida State 24-23 but have turned things around with 3 straight wins including a shutout over New Mexico last week. Jayden Daniels has been doing everything on offense for LSU. He is averaging over 200 yards through the air and leads them in rushing. He has compiled 8 total touchdowns and has yet to throw a pick. They are 25th in the country in defense, holding opponents under 15 points per game.
Auburn is 3-1 on the season and has won in some ugly fashion. They defeated Mercer and San Jose State before getting demolished 41-12 to Penn State at home. They are coming off a 17-14 win over Missouri where they led 14-0 after one and then tied 14-14 at the half. That was the score as they headed into overtime where Auburn kicked the game-winning field goal. Third down has not been kind to Auburn as they are picking up a 1st down on just 32.7% of the time.
Best Bet Pick: LSU -8.5
This game tends to be competitive each meeting. However, this Auburn team just does not have the talent to keep up with LSU. Jayden Daniels should be able to have his way with the Auburn defense. And for an Auburn offense that has thrown more interceptions (6) than touchdowns (2), the LSU defense is likely already salivating over the opportunity to add to the turnover total.
Key betting trends for LSU at Auburn:
LSU is 3-0-1 ATS in their last 4 conference games.
LSU is 5-2-1 ATS vs. a team with a winning record.
Auburn is 0-5 ATS in their last 5 home games.
Auburn is 0-5 ATS vs. a team with a winning record.
CFB Week 5: Live Odds for LSU at Auburn