Ohio hasn't had legalized sports betting for very long, but the Buckeye State is one of the largest markets in the US. The state is known for rabid fan bases that are devoted to the Bengals, Browns, Guardians, Reds, and Cavs.
If you're looking for the best spots to Eat, Watch, and Bet in Ohio, you've come to the right place. In this post, we'll dive into the 6 best sports bars in Ohio to bet on sports. Each of these eateries also offers an expansive selection of beers and food.
Best Sports Bars Near You:
Best Cleveland Sports Bars
The Clevelander Bar and Grill
Located in the heart of Cleveland, The Clevelander Bar and Grill has a vibrant, inviting atmosphere for sports enthusiasts, food lovers, and socializers alike. A stop at the Clevelander has become a staple for my Ohio work visits.
Originally, this was out of convenience, as it's nestled close to so many other Cleveland hot spots. Aside from a great location, there are a number of reasons to keep me coming back.
All Things Cleveland Sports
Whether or not you're a Cleveland sports fan, this is the place to be for a taste of the local sports community. The Clevelander is frequented by folks who want to snag dinner and drinks before heading to Progressive Field, often returning postgame for another round.
If you don't have tickets to the game, no need to worry - the many TVs in the space draw local patrons and create an electric atmosphere.
Drink Specials
The only thing I love more than a cold drink is a great deal. The Clevelander has a great happy hour and daily promotions make for a great experience that stays light on the wallet. I'm not exaggerating either – nearly all drinks on their menu are just $2 during happy hour.
Vibrant, Social Atmosphere
Locals, tourists, sports fans, drinks, food, TVs, and music. This place just has a great vibe. The venue attracts a diverse crowd and always seems to have great energy.
The friendliness of the staff is worth noting – I've been extremely satisfied with the service standard, but the servers and bartenders are welcoming and fun as well.
I'm a Chicago native, and while I'll never join in the cheering for Cleveland sports, I love watching the enthusiasm and camaraderie from my seat.
Good Bar Food
Beyond its sports-centric offerings, The Clevelander delivers when it comes to satisfying bar food. Their menu features all the staples of a good bar and grill.
I personally love their burgers, but I wouldn't hesitate to grab a drink and split one or two of their appetizers with a friend. (Pro Tip: they offer ½ off appetizers on Mondays. I love the pickle chips and the nachos!)
---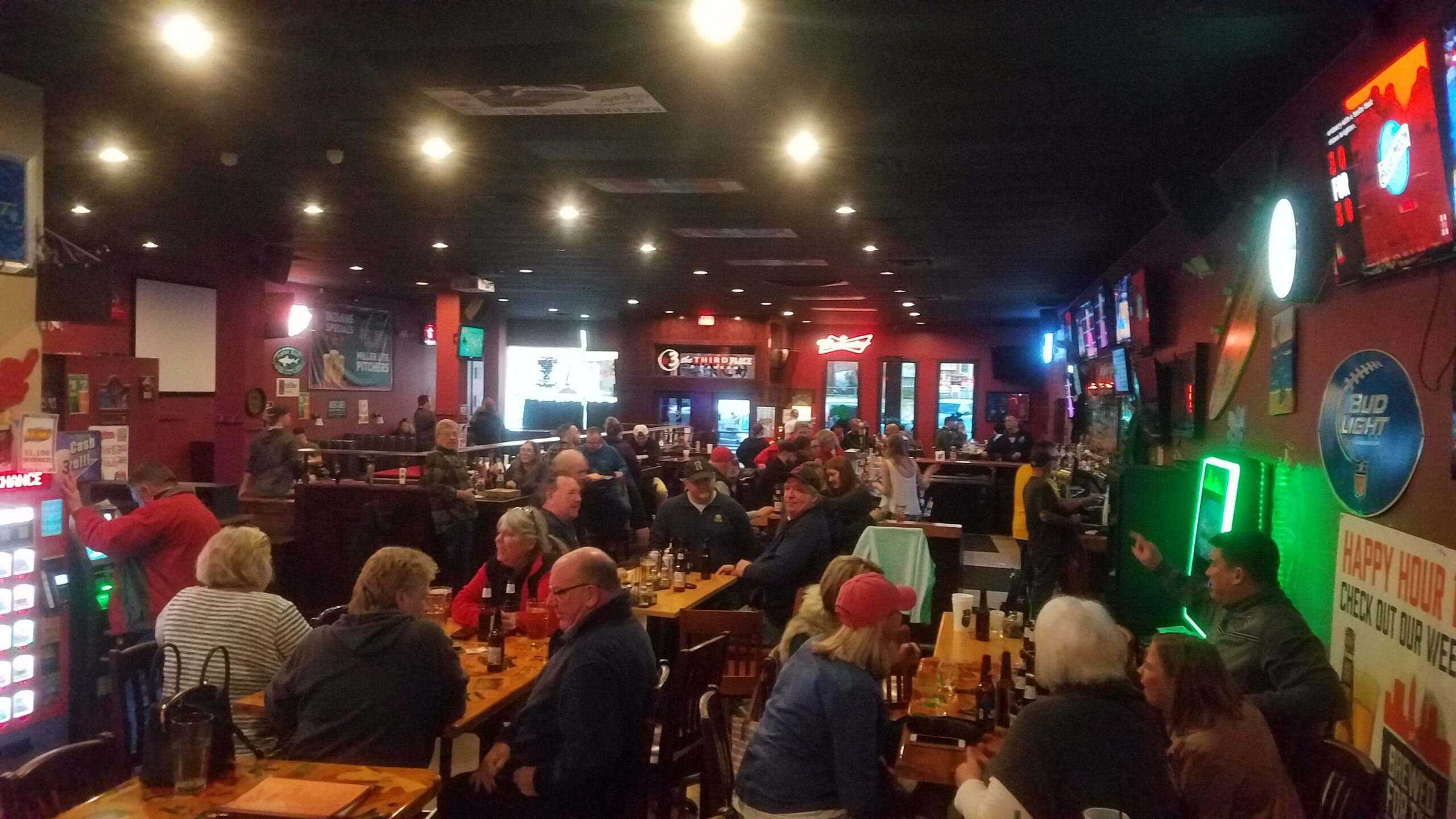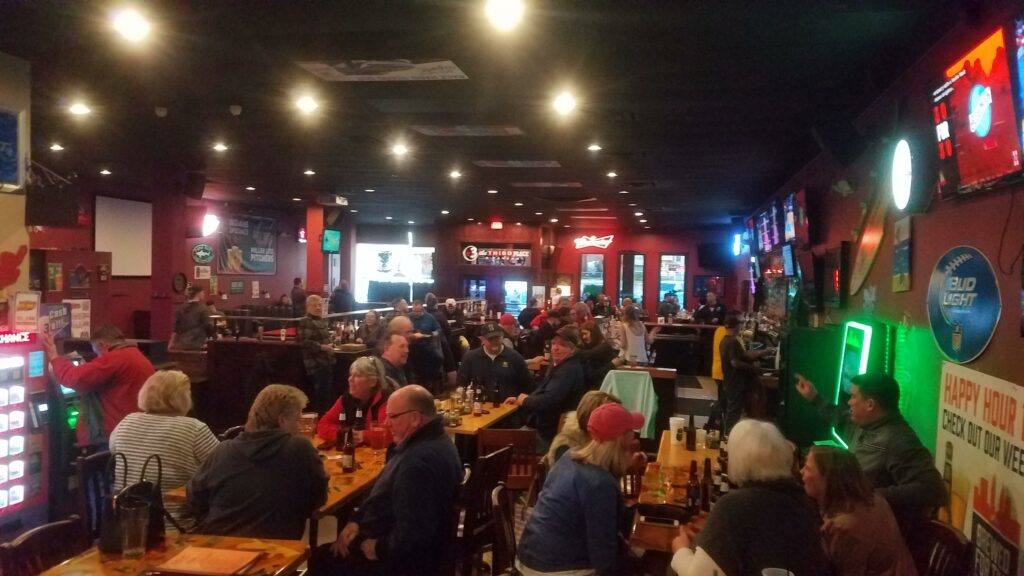 The Third Place
The Third Place is a sports bar located at 3314 Warren Road in Cleveland. It is a quaint neighborhood sports bar. A fun place to meet up with friends for a drink and watch the game. The service is fast and friendly.
When I asked what Third Place was known for, the quick response was pizza and fried chicken. In fact, they have an award-winning pizza on their menu. They call it "The Best".
Topped with pepperoni, sausage, ground beef, mushrooms, onions, green peppers, bacon, black olives, and banana peppers. I can understand why they call it "The Best", holy cow, delicious!
My friend ordered the two-piece snack fried chicken meal. Served with potato wedges, coleslaw, leg, and thigh pieces. The chicken was perfectly fried, the chicken was moist, and the skin was nice and crispy.
I was impressed with the number of beers they offered in bottles and cans, but slightly disappointed that they only offered seven beers on draft. I will return to The Third Place, but next time will be for lunch.
Their lunch specials look incredible. $4 off large specialty pizza on Tuesday, large cheese pizza for $12.95 on Wednesday, fried chicken special on Thursday.
Every day is different, and it looks like they change them week to week. Be sure to check the website thethirdplacesportsbar-cleveland.com to check out their current specials.
---
Best Akron Sports Bars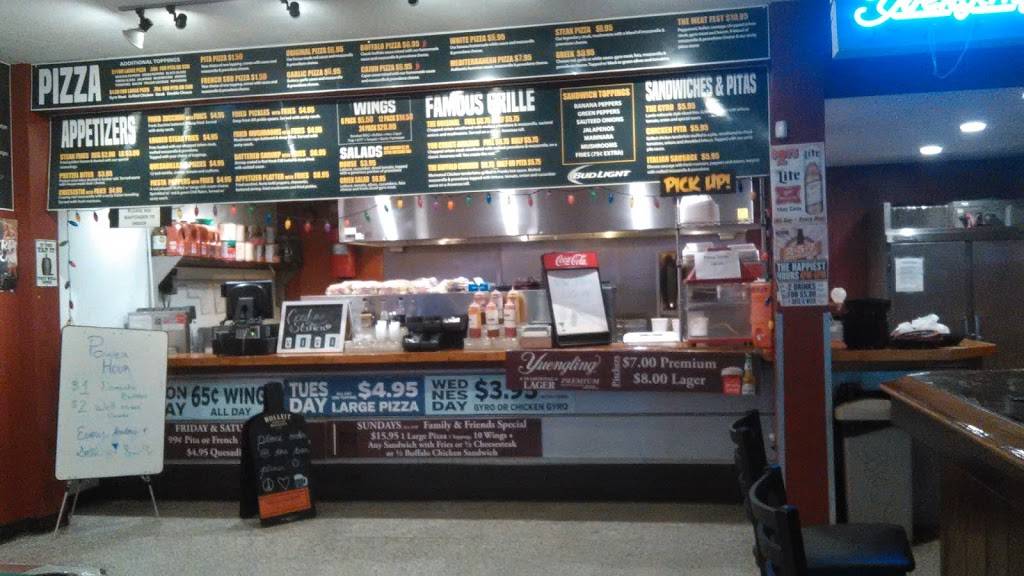 The Score Draft Room
Address: 426 E Exchange St, Akron, OH, United States, 44304
Best Dish: Grill Cheesesteak
The Score Draft Room provides an exciting environment where sports betting enthusiasts can watch their favorite games while eating delicious food and engaging in lively conversations.
Specifically catering to college students, this sports bar boasts many features designed to enhance the betting experience.
More Praise for The Score Draft Room
Here are some more highlights of The Score Draft Room for sports bettors:
Ohio State Game Specials: Are you an Ohio State Buckeyes fan? Look no further - this bar offers fantastic deals during Ohio State games, such as a $2.50 Coors Light draft in 16 oz glasses and $3 well drinks. Not only can you support your favorite team here, but these pocket-friendly specials make watching games even more satisfying!
Happy Hour Specials: Thursday nights at The Score Draft Room are dedicated to an epic happy hour event, from 5 pm until 2 am, featuring amazing deals such as 75 cent Nattys, $1 Busch beers, and $2 Long Island Iced Teas.
Special Events: The Score Draft Room knows how to keep things exciting with their special events, such as Winter Beer Olympics and St. Patrick's Day merchandise giveaways. Stay informed on upcoming happenings by following their social media pages.
Big Screen TVs: The bar boasts an impressive collection of large-screen televisions that allow you to take in all the action from every angle. You're guaranteed a prime seat no matter which sport or game is your cup of tea!
---
Best Columbus Sports Bars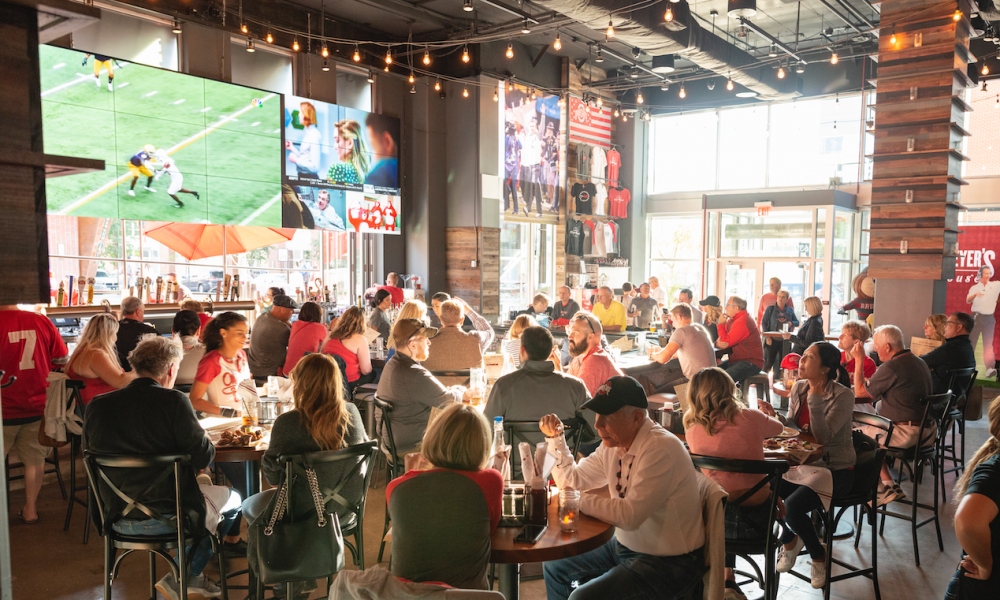 Urban Meyer's Pint House
Urban Meyer's Pint House in Columbus is a real gem. Think lively vibes plus mouthwatering food. Apart from the cool concept, here are a few noteworthy highlights:
Kick-Back Atmosphere
As soon as you step foot inside, you'll feel the good vibes. The place has a modern industrial style with a touch of sports memorabilia paying tribute to Urban Meyer. The setup is spacious and laid-back, making it super cozy.
Oh, and wait till you check out their bar area! It's got an impressive range of craft beers and killer cocktails. It's the perfect spot to hang out with your pals, catch a game, and just have a blast.
Plus, they've got indoor and outdoor seating options. Their outdoor patio is pretty cool, complete with comfy seating and heaters for when the weather gets chilly. You can't beat that fresh-air dining experience.
The Menu
Now, let's talk about the best part: the food! Urban Meyer's has a menu that's off the charts.
They've got something for everyone, from classic pub grub to inventive culinary creations.
You won't leave hungry, that's for sure. Start things off with their killer appetizers like crispy calamari or finger-licking chicken wings. Perfect for sharing with your crew. And let's not forget about their gourmet burgers – the Meyer Burger is a showstopper that'll make your taste buds do a happy dance.
If you're all about eating healthy, they've got you covered too. Fresh salads, hearty sandwiches, and tasty seafood dishes will hit the spot. And for all you vegetarians and gluten-free folks, they've got options for you too. No one gets left out here.
Stellar Service
The service is top-notch. The staff is super friendly and attentive, they know their stuff, and are always ready with recommendations.
Everything seemed quick and efficient and hey, they take cleanliness and safety seriously too. I always like eating somewhere that keeps things spick and span, following all the health and safety guidelines.
---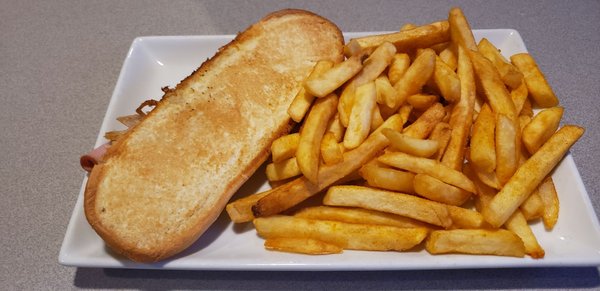 Coaches Bar and Grill
Coaches Bar and Grill in Columbus, Ohio is a wonderful place to meet-up with friends, grab an appetizer, get a craft beer, and watch the game. A nice, clean neighborhood bar that has that fun dive bar feel. The servers and bartenders are friendly and engaging. They gave us great menu recommendations.
The selection of draft beers is impressive. Fourteen taps, half of which are craft beers. I gave the Alaskan Amber Ale a try, I am glad I did. I liked it so much I did not bother trying anything else.
Like any good sports bar, much of the food is breaded and deep-fried. I am not complaining, it is what I look for when I go to a sports bar. I had a tough time choosing an appetizer, they all looked so good.
Spicy Cheese Curds, Aunt Angie's seven-layer dip, stadium nachos. I went with the deep-fried green beans, as suggested. They were well cooked and tasted good, the house-made ranch it was served with was tasty.
I also took the servers recommendation and ordered the Big Daddy Ribeye Philly, only the half size though. A large and delicious sandwich. I am glad I got a half order; I could barely finish it. The portions are quite generous, and the prices are extremely reasonable.
Next time I will try to sit out on the patio, try a different beer and order wings. They smelled so good when a server walked past our table with them.
---
Best Dayton Sports Bars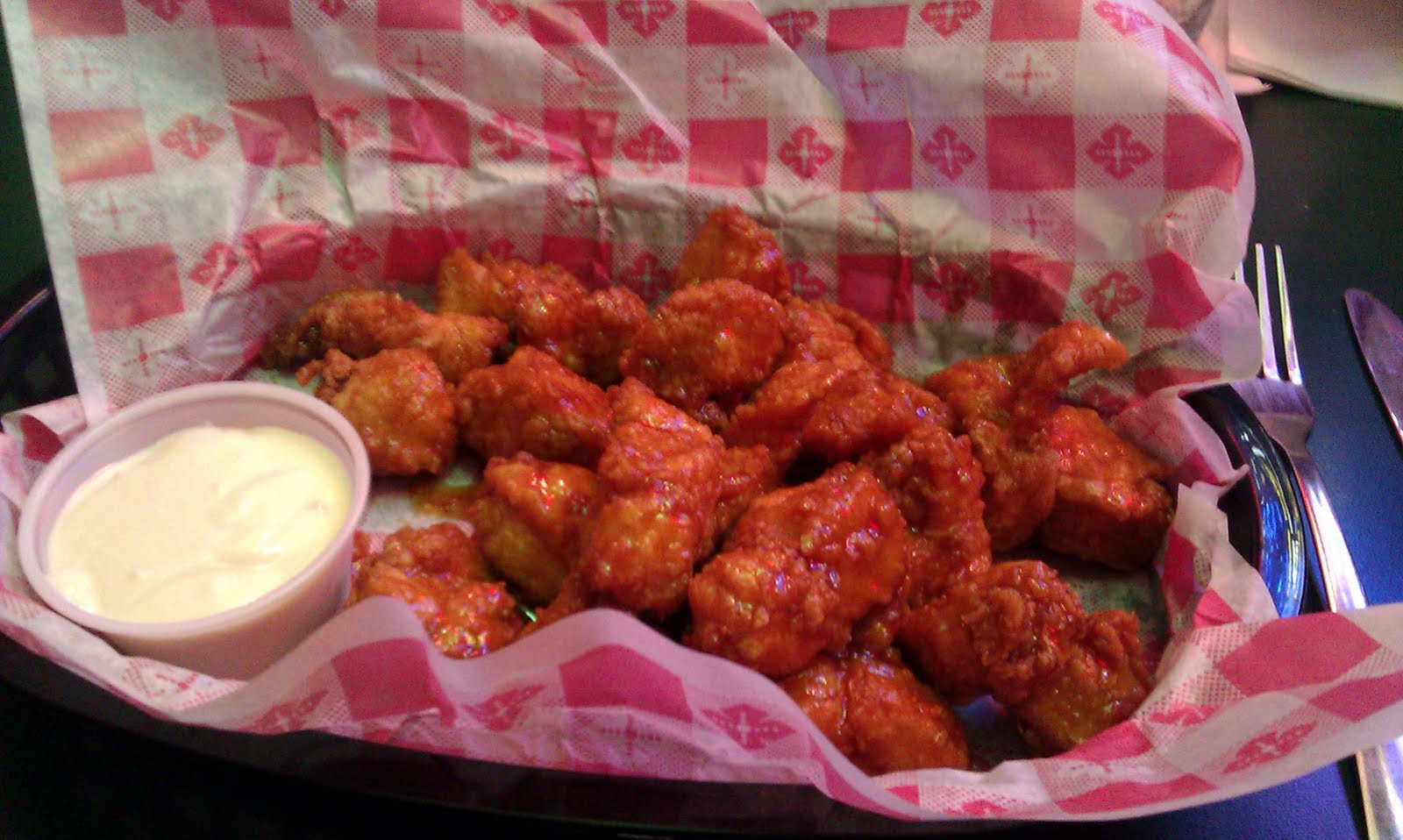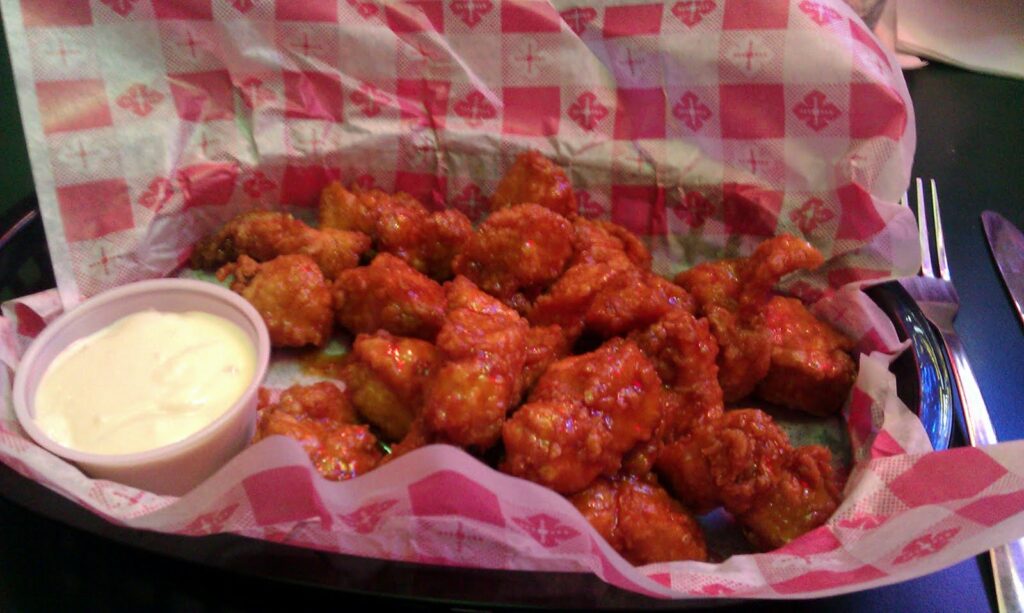 Bunker's Bar and Grille
Sports fans and foodies! I'm excited to share my review of Bunker's, a hidden gem in the heart of Dayton. If you're looking for a spot to catch your favorite game while enjoying some top-notch grub, Bunker's has got you covered.
Sports Viewing
As soon as you step foot into Bunker's, you'll notice they've got high-definition screens galore, ensuring you won't miss a single play, no matter where you're seated.
Whether you're cheering for the home team or watching a nail-biting matchup, Bunker's brings the game-day excitement to a whole new level. The staff here even knows their sports like the back of their hand.
The Food
Now, let's talk about the star of the show—the food! Bunker's menu is a touchdown in itself, offering an impressive lineup of items. Whether you're craving juicy burgers, finger-licking wings, or succulent steaks, they've got it all.
The portions are generous too – hard to be upset about that. Oh, and if you're a vegetarian or vegan, fear not! Bunker's has got some fantastic options for you too.
The Vibe
Bunker's strikes a good balance between a buzzing sports bar and a cozy hangout spot. The interior is decked out with sports memorabilia that sets a backdrop for the game-time activities.
The seating is comfy, and the place rarely feels cramped. Bunker's prides itself on keeping things clean and tidy too, so you can focus on enjoying the game without any distractions. 5/5, I'll keep coming back!