Indiana legalized sports betting in September of 2019 and to say it's been a big hit would be an understatement. Sportsbooks in the Hoosier State have taken in more than $12 billion in wagers since that fateful day almost 4 years ago!
Below are our team's picks for the best sports bars for betting in Indiana. These are a great place to meet friends, watch the Colts, Pacers, or the Indy 500. You can also track your bets as the action unfolds.
Best Sports Bars Near You:
Best Sports Bars in Indianapolis Area
Indianapolis is a hopping sports town! It's home to the Indianapolis Colts, Indiana Pacers, and the Indy 500. No matter what your favorite sport is, you'll find the action you need in the state capitol. Here are our picks for the best sports bars in Indianapolis, IN: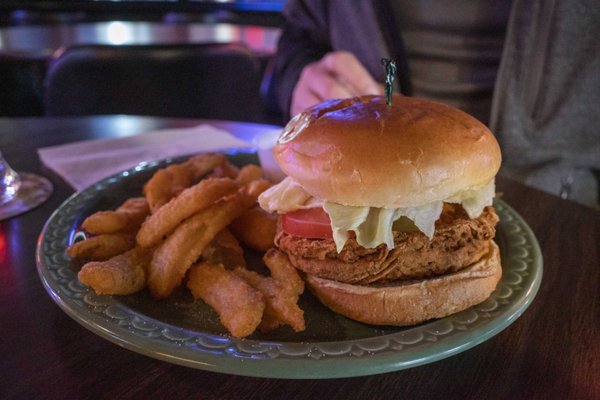 Sports Page Lounge
4603 N Post Rd, Indianapolis, IN 46226

Best Dish: Cheese Breadsticks
Sports Page Lounge, established in Indianapolis in 2010, is a welcoming, locally owned sports bar that's a favorite destination for local sports bettors and enthusiasts. Boasting an intriguing history and unique offerings, Sports Page Lounge should definitely be considered if you're betting sports in the area.
More Praise For Sports Page Lounge
If you're not sold on Sports Page Lounge yet, here are a few reasons you may want to visit as a sports bettor:
Big Screen TV's: The lounge features an impressive array of big screen TVs, making it the ideal destination for sports bettors looking to immerse themselves in the excitement of every match they bet on. Be it an exhilarating football match or an intense basketball showdown, HD screens ensure every moment is captured perfectly.
Diverse Menu: Sports Page Lounge's standout feature is its eclectic menu, which caters to a range of tastes and preferences. Sports bettors can enjoy delectable appetizers such as crispy chicken wings and loaded nachos as fuel for their betting session. Heartier options include mouthwatering burgers, juicy steaks, and tasty pasta dishes. You can indulge your comfort food favorites while taking in the lively ambience.
Special Events: Beyond its regular offerings, the Sports Page Lounge hosts special events that bring an extra level of excitement to sports betting. Ranging from themed game nights and live music performances to trivia contests and friendly betting pools, there's always something going on at this bustling establishment! These special events foster camaraderie among bettors while creating a lively and social environment, which adds another level of enjoyment for bettors who gather here.
---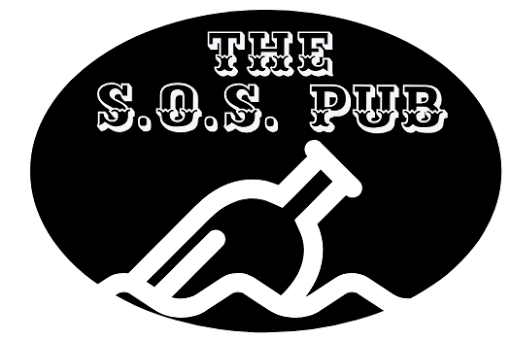 The S.O.S Pub Indy
30 E Georgia St, Indianapolis, IN 46204
Best Dish: Challenge Burger

Since opening in 2018, The S.O.S Pub Indy has been a beloved community hub. The interior was recently renovated to offer sports bettors an inviting atmosphere where they can get lost in their favorite game while indulging in delicious food and drinks from its extensive menu.
Not to mention all of its TV screens for entertainment options. There's no doubt S.O.S Pub Indy is one of the premier locations for bettors in Indianapolis.
More Praise For The S.O.S Pub Indy
Sports bettors should visit The S.O.S Pub Indy for several reasons, including:
Newly Renovated: The S.O.S Pub Indy recently underwent an incredible transformation, featuring a luxurious and contemporary interior that exudes comfort and style. From the moment you step inside, you'll be immersed in its vibrant ambiance, designed to elevate your experience of watching sports games.
TVs and Games: With its extensive array of television screens spread throughout its bar, The S.O.S Pub Indy ensures an uninterrupted viewing experience for sports bettors. Whether watching an established event like a Super Bowl game or lesser-known contests like tennis tournaments or soccer matches, no moment will go missed! Furthermore, this bar provides many games such as billiards, darts, and arcade classics to provide some much-needed respite during halftime or between bets.
Special Events: At S.O.S Pub Indy, sports betting takes an extra special turn with special events taking place all year. From annual holiday parties that commemorate the spirit of the season to charity fundraising activities giving back to their community, something exciting is always happening here!
---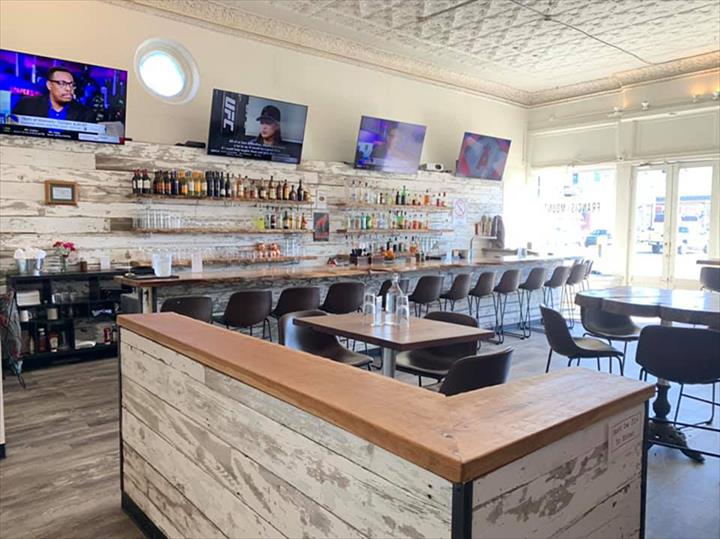 Francis and Mount
131 N Washington St, Crawfordsville, IN 47933
Best Dish: Fish & Chips

Francis and Mount restaurant in Crawfordsville, IN is an award-winning dining destination that seamlessly marries delicious cuisine with an engaging sports environment, making it the ideal dining spot for sports bettors who seek an exciting dining experience.
Over its extensive history and wide array of special offerings, this establishment has built a stellar reputation for their superior service and welcoming ambiance.
Friendly staff members add to its homey appeal, making Francis and Mount an ideal spot for sports bettors looking to unwind after wagering and enjoy delicious meals!
More Praise for Francis and Mount
Here are a few compelling arguments why sports bettors should visit Francis and Mount:
Weekly Specials: Francis and Mount offers weekly lunch specials on their menu. They feature something delicious for every palate and provide patrons with a delicious dining experience while watching their teams.
Big Screen TVs: The bar features strategically-placed, big-screen televisions to give sports bettors an exceptional viewing experience. From enjoying delicious meals or sipping drinks with us to keeping up with all of the exciting moments as they happen while taking in each bite, they offer prime views of each game so that bettors don't miss a single action-packed moment!
Outstanding Service and Hospitality: The team at Francis and Mount takes great pride in offering outstanding service and warm hospitality, and their servers go out of their way to make visitors feel welcomed and well taken care of throughout their visit. Their attentiveness ensures a pleasant betting experience from knowledgeable recommendations to prompt attention to detail.
Online Reservations: Francis and Mount recognizes the value of convenience for sports bettors with tight schedules, which is why online table reservations allow them to reserve their table easily without hassle.
---
Best Sports Bars in North Indiana
SP19
10527 Bunker Dr, De Motte, IN 46310
Best Dish: SP19 Nachos
SP19 Restaurant and Bar in DeMotte, Indiana provides more than just delicious American comfort food - it is also a haven for sports bettors looking to elevate their game-day experience.
Renowned for serving fresh and delectable comfort meals alongside an impressive selection of spirits, American wines, and craft beers, it offers visitors and residents alike an exciting sports betting atmosphere in an inviting, comfortable setting.
More Praise for SP19
Why should sports bettors choose SP19 as their betting destination of choice? Here are the main arguments:
Indoor and Outdoor Seating: SP19 understands that sports enthusiasts have different viewing preferences when it comes to watching their favorite game. Whether it be the lively environment of indoor seating or the refreshing outdoors, SP19 caters to both options so you can experience placing bets while enjoying your sport in an environment tailored specifically to you. Enjoy placing wagers while immersing yourself in a game that speaks your language!
Delectable Food Selection: SP19 offers an incredible array of mouthwatering dishes to energize your betting excitement, from delectable pizzas and sandwiches to addictive hot wings. You'll never have to worry about going hungry when betting at SP19!
Atmosphere: SP19 provides an ideal setting for sports bettors to become immersed in their game. Its atmosphere is perfectly crafted, enabling you to enjoy betting alone or share the experience with family and friends.
---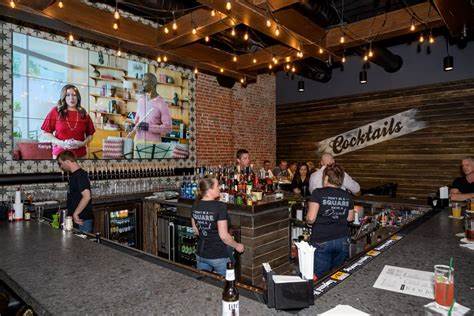 Square Roots
108 North Main Street, Crown Point, IN 46307

Best Dish: Birria Quesadilla
Square Roots, situated at Crown Point Square, offers exciting sporting betting action while delighting customers with delicious food and refreshing drinks. It has quickly become a destination of choice among locals and visitors of Indiana. Thanks to its rich history and diverse offerings, it has stamped itself as an iconic location.
Square Roots provides an unforgettable dining experience by blending lively sports bar ambiance with family-friendly warmth. Whether you're seeking somewhere to watch the latest game with friends or simply want an evening out with the family, this establishment has everything you need for a great night.
More Praise For Square Roots
Here are a few reasons why sports bettors should make Square Roots their go-to betting spot:
Dine In or Carry Out: Square Roots offers customers the convenience of dining-in or taking away delicious dishes from their menu, whether that means an intimate sit-down meal or quick bite while watching sports on TV. Whatever suits your fancy, Square Roots has you covered!
Cocktails and Whiskey: Sports bettors looking to quench their thirst can turn to Square Roots for refreshing cocktails and whiskey options that range from classic favorites to unique concoctions crafted by their bar staff. Keeping tastebuds entertained, Square Roots knows exactly how to satisfy your thirst!
Delectable Food: Square Roots takes great pride in offering delectable cuisine such as their popular bang bang shrimp and tantalizing birria quesadilla. Each dish is crafted to perfection with quality ingredients and innovative combinations of flavors.
---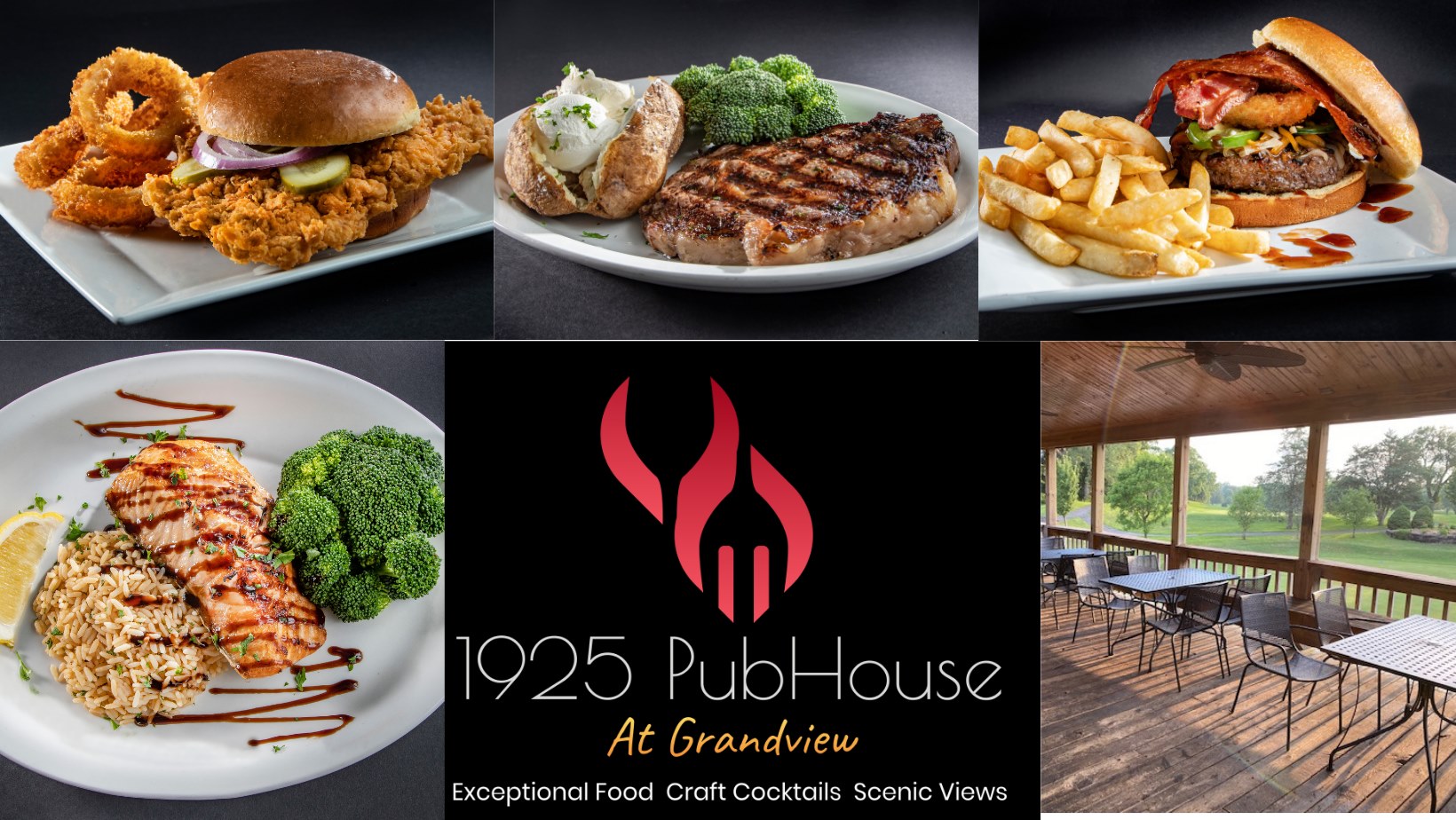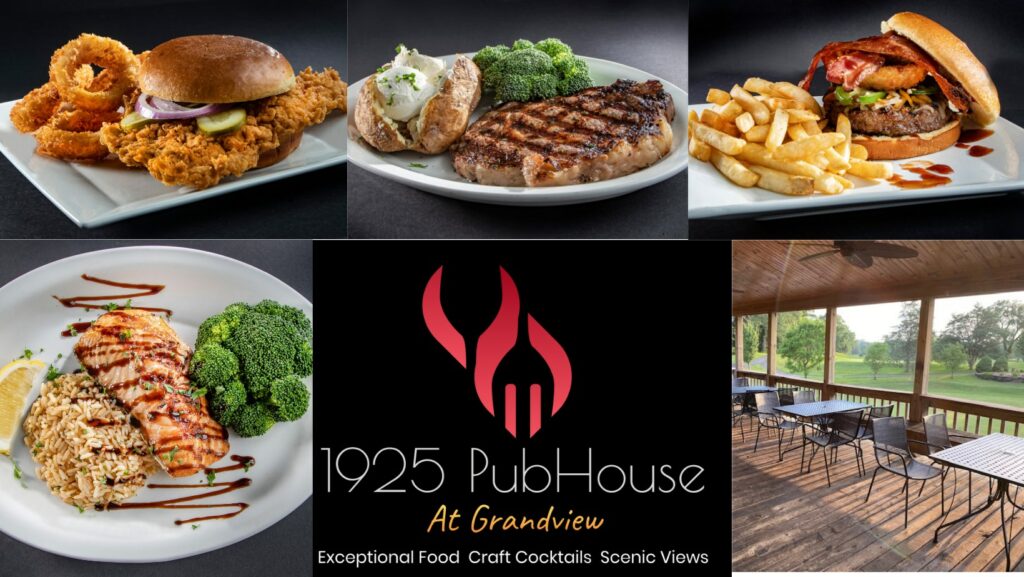 1925 PubHouse
1905 Northshore Exd, Anderson, IN 46011

Best Dish: Firecracker Shrimp
1925 PubHouse is situated within Anderson, Indiana's Grandview Public Golf Course. Founded in 1927, this place promises an unforgettable sports betting experience.
Boasting two locations and multiple award wins, such as "Best Steak in Madison County" and "Best Sit-Down Restaurant", 1925 PubHouse makes for a delightful stopover for sports bettors looking for thrilling game watching experiences.
More Praise For 1925 PubHouse
Why should sports bettors visit 1925 PubHouse? Here are several compelling arguments:
Diverse Beer Menu: 1925 PubHouse takes great pride in offering an extensive beer menu to meet the discerning tastes of sports bettors. Featuring everything from craft brews to local favorites, their vast beer menu ensures that sports bettors can savor an enjoyable pint while watching their game!
Online Ordering: Sports bettors on the go need their orders easily taken care of, and 1925 PubHouse understands this need with its user-friendly online ordering system, enabling you to place food and beverage orders effortlessly without missing a critical moment during any matchup.
Big Screen TVs: When it comes to game viewing, 1925 PubHouse excels. Their strategically positioned big-screen TVs ensure that you catch every exhilarating play, never missing a beat. Whether you're cheering for your team or following bets, the immersive viewing experience will leave you spellbound.
---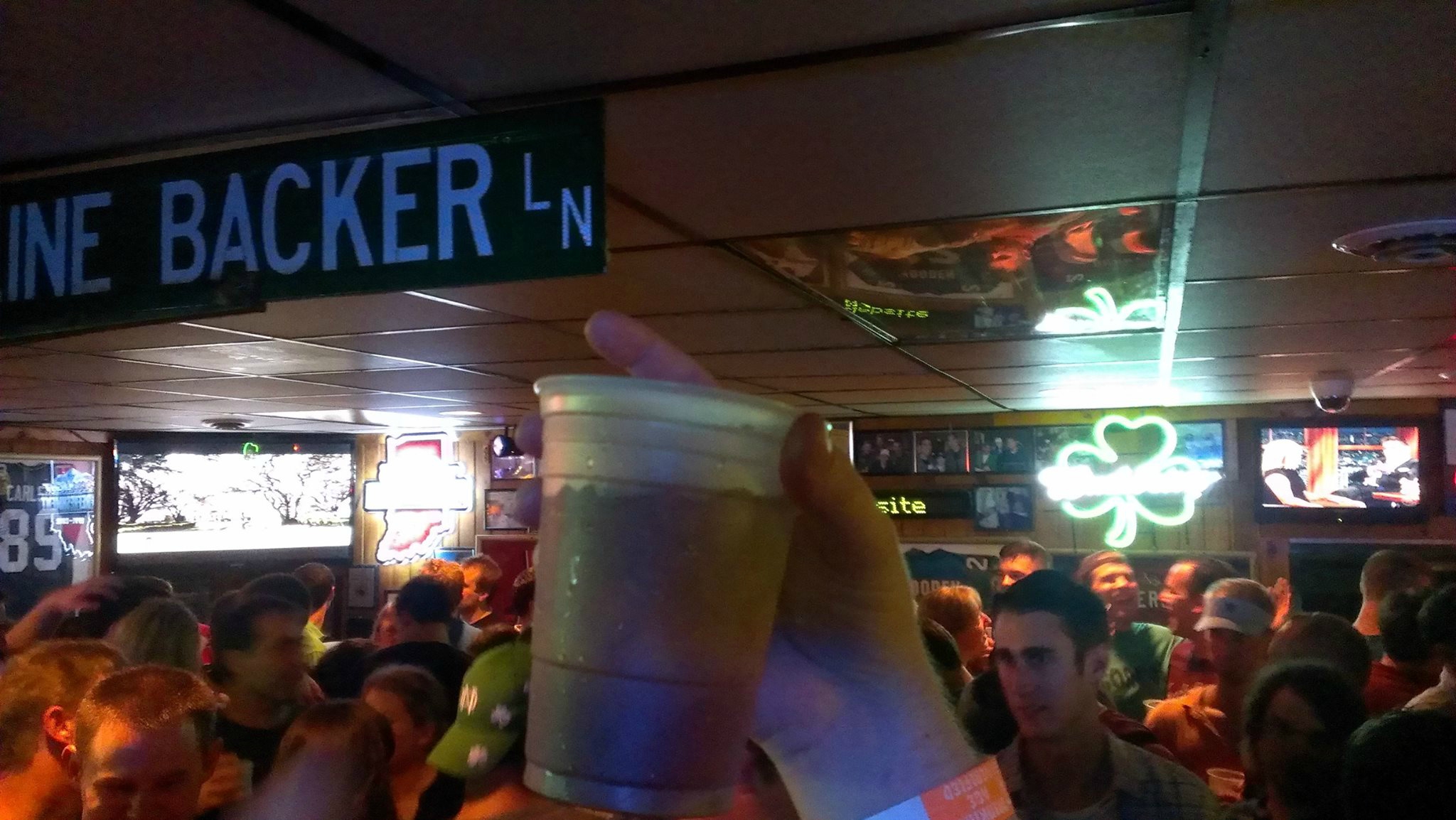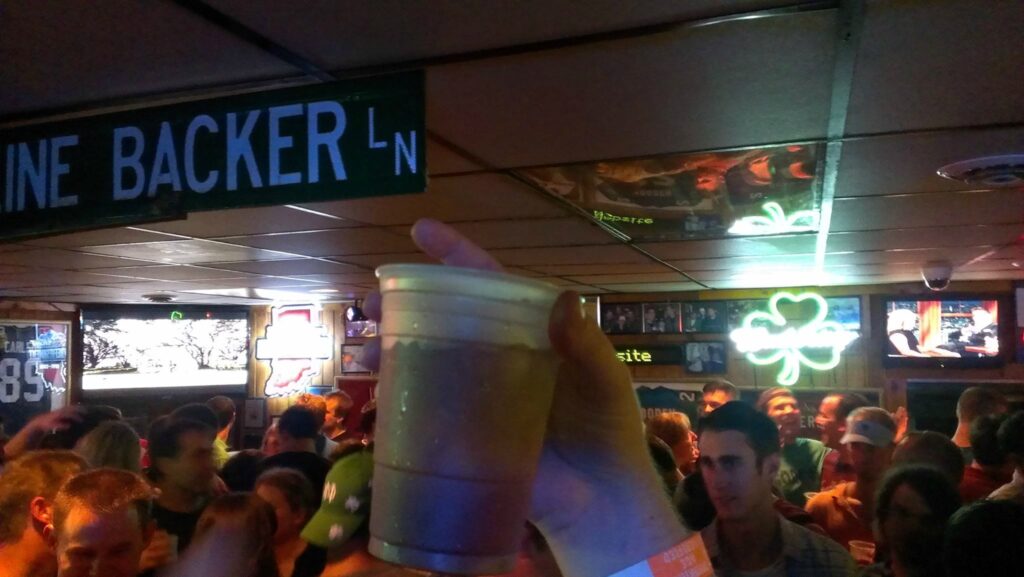 Linebacker Lounge
1631 South Bend Ave, South Bend, IN 46617

Best Dish: Linebacker Burger
Linebacker Lounge has long been known as a hotspot in Indiana for sports fans and locals alike, catering to them for over three decades. Offering delicious food as well as exciting events, this legendary establishment truly delivers!
Located just across from Notre Dame University in Indiana, Linebacker Lounge has been around since 1979. Its rich history and established position as an go-to spot for game watching have all become hallmarks of success for this place.
More Praise For Linebacker Lounge
Here are a few reasons why sports bettors should visit Linebacker Lounge:
Delicious Food: Linebacker Lounge takes its culinary offerings very seriously, offering an appetizing selection of delectable options that sports bettors can indulge in. From hearty soups to flavorful sandwiches and gourmet wraps, all their food is prepared with care.
Menu Specials: Linebacker Lounge has tempting menu specials to keep customers coming back, such as their $8 assorted platter of the best appetizers. This includes irresistible treats like fried pickles, onion rings, and mozzarella sticks.
Central Location: Linebacker Lounge provides sports bettors with the ultimate convenience with its central location across Notre Dame Stadium. Perfect for taking a breather before or after betting, Linebacker Lounge's central position ensures it remains accessible and near all the action.
Indoor and Outdoor Dining: Linebacker Lounge provides the best of both worlds when it comes to dining options, offering both indoor and outdoor experiences. Indoor dining guests can find lively ambiance at its bar, or find their ideal table near one of their many television screens showing sports events. Their al fresco experience allows visitors to soak up some sun while they savor a delicious meal!