Current BarStool SportsBook Promo Code Offers
For those that are new to the Barstool Sportsbook and are ready to register, the generous welcome bonus that includes both a no-deposit bonus and a risk-free bet has to be exciting! The no-deposit bonus rewards you with a free $10 credit for creating an account and signing up.
In addition to the registration bonus, BarStool will give you a new player bonus (up to $1000) after you make your first deposit. If your first bet wins, you receive your winnings per usual. If your first bet loses, Barstool Sports reimburses 100%, so long as the bet was $1000 or less. You can think of it as a redemption bet!
| | |
| --- | --- |
| Promo Code | EWB |
| No-Deposit Bonus | $10 for creating an account |
| Risk-Free Bet | 100% reimbursement (up to $1000) |
| Last Verified | September 1, 2023 |
Tips for Using Our Barstool Sportsbook Promo Code
Barstool Sportsbook does a great job of making the registration process easy for new players. Barstool will allow you to browse the sportsbook, live odds, and various betting options before opening your account. One of the best features is that new players can compare different promo code offers before registering, ensuring you find the best offer before opening your new account.
Once you are comfortable with the layout of the sportsbook, simply follow these four steps to open your new account, lock in our bonus offer, and start betting:
Visit the Barstool Sportsbook website or app and sign up.
Enter our Barstool Sportsbook promo code on the first page of the registration form.
Verify you are 21+ years of age and eligible to bet in a state where Barstool is legal.
Place your initial risk-free wager. If it loses, receive the bet back as site credit.

Other Promotions Available at Barstool Sportsbook
Like most online sportsbooks, Barstool Sportsbook goes far and beyond their welcome bonus when providing a unique online experience. In fact, they offer a variety of other promotions and bonuses for those that want to increase their chances of winning big at the Barstool Sportsbook.
Here's a look at some of the promotions they have to offer to both new and existing players:
Listed Pitcher Insurance
Customization Bonus
Barstool Power Hour
Not only that, but you can utilize the great minds at Barstool Sports and take advantage of their betting recommendations -- which are listed on the platform, but also on social media. Of course, they are sure to add more promotions as they continue to evolve and improve.
In addition to the sportsbook promotions, BarStool Casino has a welcome bonus package that includes a 100% deposit bonus, up to $1,000. All new players, including existing BarStool sportsbook players, are eligible to receive this bonus.
BarStool SportsBook Background
The partnership between Barstool Sports and Penn National Gaming has come a long way since its announcement in early 2020. Penn National has been evolving its operations, which included 41 gaming properties in 19 states, as well as online gaming, at the time of the sale.
With the $163 million sale and 36% stake in Barstool Sports, Penn National is set to be the digital sports media company's exclusive gaming partner for up to 40 years. As a result, they're bringing sports betting and online gaming opportunities to states all across the United States.
Current BarStool SportsBook States
As of September, the BarStool Sportsbook app is live in ten US states. Currently, bettors located in Indiana, Pennsylvania, Michigan, Illinois, Virginia, New Jersey, Colorado, Tennessee, Iowa, or Arizona are eligible to place real-money bets on the app.
The latest state to have BarStool SportsBook arrive was Ohio, which launched on January 1st, 2023. Prior to that, Barstool launched in Maryland, Louisiana, and Louisiana. In addition to these two launches, the sportsbook is already approved to launch in the Buckeye State when Ohio sports betting goes live on January 1, 2023.
For Barstool, the Ohio launch should be the most competitive new market outside of New York. There are currently 14 sportsbooks approved to launch in the state including new sportsbooks from BetFanatics and Underdog. Experts anticipate a total of 25 different sportsbook operators to be live in Ohio by the time the official start date gets here.

Creating an Account at Barstool Sportsbook
If you're looking to start your own betting journey at the Barstool Sportsbook, they make it incredibly easy to sign up and create an account. It should only take you a couple of minutes before you're ready to start making your first deposit and getting that amazing risk-free first bet.
When signing up, they'll ask you to provide your full name, email address, telephone number, physical address, and the last four digits of your social security number. You'll also have to confirm that you're over the age of 21, as well as agree to the Barstool terms and conditions.
With your new username and password, you're now ready to make your first deposit at the Barstool Sportsbook. This is an exciting time because you're officially in the market to place a wager and set yourself up for some potential hefty winnings -- wouldn't that be nice?
Betting Options at Barstool Sportsbook
When you create an account, you'll open the door to a wide range of different betting options -- including different types of bets and different sports to choose from. This is what makes the Barstool Sportsbook such a fun and exciting place to be for new and seasoned sports bettors.
For example, they offer sports betting on football, baseball, basketball, golf, hockey, tennis, college sports, boxing, mixed martial arts, Olympic games, and more. In fact, you can place wagers on everything from eSports to politics, television, and entertainment novelty markets.
Once you decide what you'd like to bet on, it's time to decide what type of bet you'd like to make. Don't worry, there's plenty of variety to choose from -- including the spread, moneyline, totals, over/unders, team props, player props, parlays, teasers, and even in-play live betting.
In addition to live betting, which allows you to bet on sports games that have already started, you can also try your luck at futures betting. This allows you to place a wager on things that won't happen for a little while, such as player awards, championship odds, and much more.
To place a bet, all you need to do is select the market and type of bet, enter how much you'd like to risk, and add it to your bet slip. The bet slip houses all the bets that you have yet to place. Once placed, you can track them in your account -- that way, you don't forget what they are!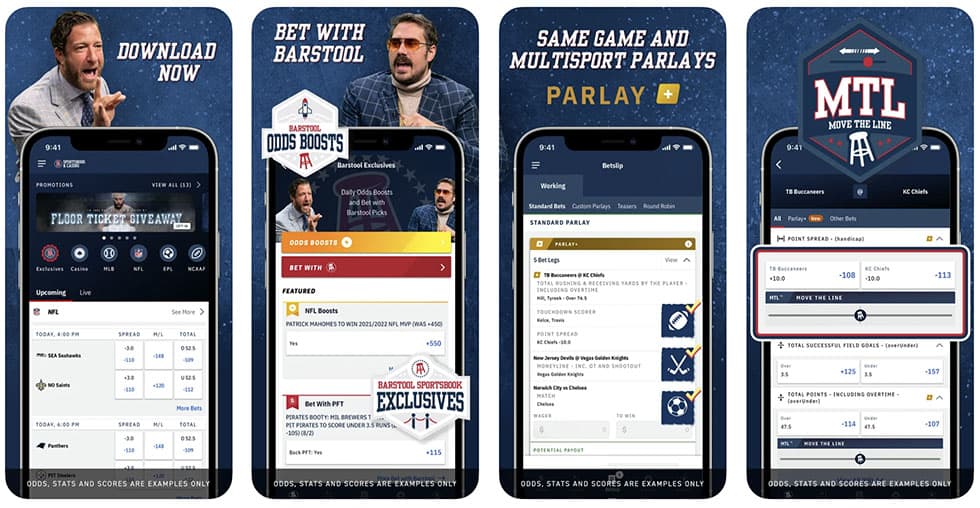 Depositing & Withdrawing Funds
Whether you're just getting started on the Barstool Sportsbook or are ready to withdraw your valuable winnings to enjoy outside the sportsbook, you're going to need to know how to deposit and withdraw funds from your account. Don't worry, Barstool makes this extremely easy for you.
You'll find the deposit and withdraw options by clicking on your account balance. This will give you the option of either depositing, withdrawing, or viewing transaction history. You can deposit or withdraw money by using a debit card, credit card, bank transfer, prepaid Barstool card, PayNearMe store, or an eCheck.
Transactions are generally free but may be subject to a charge when using a debit or credit card. Deposits are generally made immediately, while withdrawals are subject to delays -- depending on the method you choose. It's 100% up to you!
Barstool Sportsbook Customer Service
There might come a time when you need some extra assistance when navigating the Barstool Sportsbook. Don't worry, this is completely normal and they make themselves readily available for anyone in need -- no matter what the issue, what day it is, or what time it is where you are. Customers looking for a quick answer to a common question should use the well-designed Help Center.
You can contact BarStool SportsBook via email, phone, live chat, social media accounts, or in their online feedback forms. Whichever method you feel most comfortable with, they provide it. Don't be shy, ask questions, and ensure a positive experience at the Barstool Sportsbook.
Not only that but Barstool is dedicated to responsible gaming and is ready to assist anyone with control measures that can help resist the temptation for problem gamblers.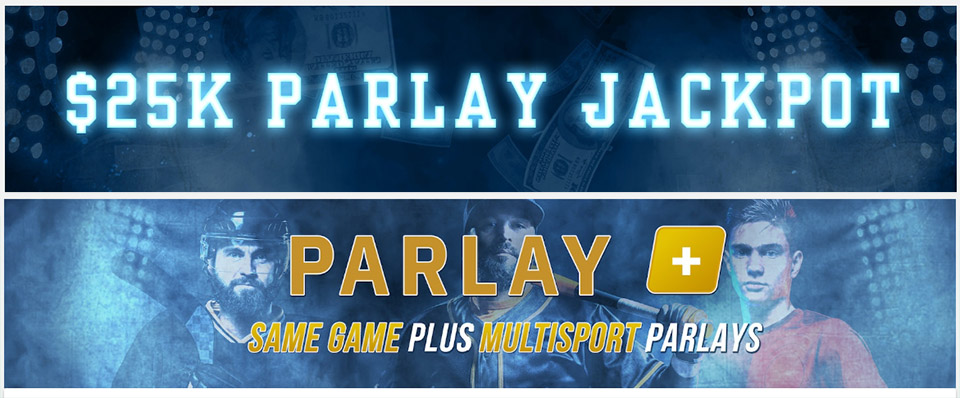 FAQ for Barstool Sportsbook Promo Code Offers
Barstool has quickly become one of the most popular names in the sports betting industry. Penn Entertainment owns the Barstool brand, and they aggressively market Barstool as one of the premier sportsbooks in the United States. If you have questions about Barstool Sportsbook, check out the following frequently asked questions and answers.
Is Barstool Sportsbook legit?
Absolutely! Barstool Sportsbook is live and legal in 16 states. They first launched in Pennsylvania in September of 2020 and most recently went live in Massachusetts in March of 2023.
What type of customer service options does Barstool Sportsbook have?
Barstool makes it easy for their clients to contact them. They offer a live chat option that is available 24/7. Customers can also ask for a callback, send an email, or reach out on Twitter @BSSportsbook
Who can use promo codes with Barstool Sportsbook?
Any new user can use a promo code with Barstool Sportsbook as long as they are 21 years of age or older. Also, all users must be in one of the 16 states that Barstool operates in.
Do I need a promo code to sign up with Barstool Sportsbook?
Nope! No promo code is needed to sign up or take advantage of the $1,000 bonus offer.
What states offer Barstool Sportsbook?
Barstool Sportsbook is live and legal in Arizona, Colorado, Illinois, Indiana, Iowa, Kansas, Louisiana, Maryland, Massachusetts, Michigan, New Jersey, Ohio, Pennsylvania, Tennessee, Virginia, and West Virginia.
Does the Barstool Sportsbook promo code offer expire?
Yes, all new player bonuses will expire 30 days after they are issued.
What cashier options does Barstool Sportsbook have?
Barstool Sportsbooks accepts VISA, Mastercard, PayPal, and Venmo for deposits. Players can make withdrawals through PayPal, Venmo, Play+, E-Check, or a paper check. You must request at least $250 for a paper check.
Does Barstool offer an online casino?
Yes! Barstool Casino is available in Pennsylvania, New Jersey, Michigan, and West Virginia.
BarStool SportsBook Rating
We have reviewed and rated nearly 20 different sports betting apps here on EatWatchBet, and BarStool was arguably the toughest to grade. The app is on par with industry leaders like PointsBet, but just about everything else feels more like BetRivers.
Experienced bettors will look past the flashy app and BarStool relationship and pass given the relatively high juice and lack of new player offers. New bettors will love the technology, love the BarStool correlation, and look past the fact that you get less as a bettor here.
All things considered, BarStool SportsBook comes in as an above-average betting app with an overall rating of 4.8 (out of 5). If the app were able to blend catering to social media and catering to customers, we think they could become one of the top sportsbooks in the US market.
| Review | BarStool SportsBook App and Promotions |
| --- | --- |
| Details | There is plenty to love with Barstool Sportsbook, but also a handful of areas that need to improve. The app is very well executed, arguably the easiest to use in the industry. The relationship with BarStool Sports makes the social aspect of this app a major plus... we love the overs club. The bad? From high juice to the worst new player bonus offers in the industry, players have very little incentive to bet with BarStool. The current deposit bonus is on-par with what is available at most sportsbooks this September. |
| Author | Chris Lollis |
| Rating | 4.8 (out of 5) |