The NBA may have a couple more days off, but we have college hoops to keep us occupied. The Alabama Crimson Tide and the Houston Cougars continue to compete for the country's #1 ranking. Kansas, UCLA, and Purdue also look like viable contenders as we edge ever so closer to March Madness.
Let's work on building the bankroll before the conference tournaments start in the next few weeks. Here are 4 College Basketball Best Bets for Tuesday, February 21! Let's go 3-1 or better with this juicy slate!
Featured Offers for College Hoops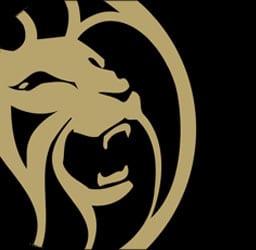 $1,000 First Bet Offer
Win or Get Bonus Bets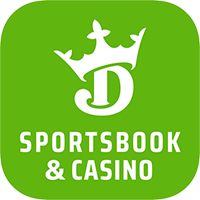 Bet $5, Get $150 in Bonus Bets
If Your Team Wins
Miami Hurricanes @ Virginia Tech Hokies
#13 Miami is sitting at 22-5 on the season, and at 13-4 in the conference, they are 2nd in the ACC. They kicked off their current 6-game winning streak with a win over these same Hokies back in late January.
Isaiah Wong had 18 in the last meeting and is leading these Canes with 16.4 points per game. Sophomore, Norchad Omier, is a threat to get a double-double every game and finished with 21 and 8 in the previous meeting with the Hokies. The Canes are ranked 14th in the country in field goal percentage (48.7%) and 34th in turnover-to-assist ratio.
The Hokies are in the bottom half of the ACC with a 6-10 conference mark and are 16-11 overall. It will take a magical run here late in the season in order for the Hokies to find themselves in the big dance come March.
Over their last 7 games, they have traded wins for losses and are on schedule for a loss after defeating a solid Pittsburgh team over the weekend. Despite shooting nearly 57% from the field in their last meeting, the Hokies fell apart down the stretch against these Canes in their last meeting. Hunter Cattoor and Sean Pedulla each dropped 20 in the loss.
Live Odds for Miami at Virginia Tech
Best Bet: Miami +2.5
Miami is fighting for a top seed in both the conference tourney and the NCAA tourney down the stretch. With just 3 games left in the regular season, the Canes would love to finish on a 9-game win streak as they head into ACC tourney play.
It starts in this one, and with the 6th most efficient offense in the country, the Canes should be able to pick up this road win. Justyn Mutts has been playing better for the Hokies as of late, but we expect him to struggle once again in this contest.
Here are some of the key betting trends for this ACC matchup:
Miami is 21-5 ATS in their last 26 road games.
Miami is 4-0 ATS in their last 4 games after scoring more than 90 points in their previous game.
VT is 1-4 ATS in their last 5 games following an ATS win.
Favorite is 1-1-5 ATS in their last 7 meetings.
Tennessee Volunteers @ Texas A&M Aggies
The Vols are #11 in the country, but it has been an absolute rollercoaster for them over the last couple of weeks. After defeating then #10 Texas, they picked up losses to Florida, Vanderbilt, and Missouri before knocking off #1 Alabama.
Then what did they do to follow that up? They lost on the road to unranked Kentucky by 12. Santiago Vescovi leads the team with 12.5 points per game, but where this team excels is on the glass. They are 8th in the country in total rebounds and 6th in the country in offensive rebounding percentage.
The Aggies are hanging on to a spot in the top 25 at 20-7 and are near the top in the SEC standings. They are in the midst of a 5-game win streak but are lacking a real signature win on the season.
This meeting will give them an opportunity to get that signature W. Wade Taylor IV, and Tyrece Radford is leading the charge with 29 points per game combined. While the Vols are 6th in offensive rebounding, these Aggies are just as good and sit in 7th.
Best Bet: Texas A&M Aggies -1.5 (WynnBet)
With the Aggies being able to contend with these Vols on the glass, it will be a good matchup for them. They will be hungry for that signature win, and with these Vols playing down to the level of their competition, we expect the Aggies to come out on top here.
Here are some of the key betting trends for this SEC Showdown:
Tenn is 1-5 ATS in their last 6 games overall.
Tenn is 1-4 ATS in their last 5 games vs. a team with a winning straight-up record.
Texas A&M is 6-2 ATS in their last 8 home games.
Texas A&M is 4-0 ATS in their last 4 games vs. a team with a winning % above .600.
Indiana Hoosiers @ Michigan State Spartans
#17 Indiana is 19-8 overall and 10-6 inside Big 10 play. They sit in 3rd in the conference standings and have won 9 of their last 11 games. During that run, they knocked off then #1 Purdue at Assembly Hall.
They also defeated this Spartans team by 13 back in late January. Trayce Jackson-Davis led the way in every statistical category. 31 points, 15 boards, 4 assists, and 5 blocks were all team highs in the win. After this matchup, they head to Purdue on Saturday in what could make this one a bit of a look-ahead spot for them.
Michigan State has had a tough time in conference play this season and has just an 8-7 mark there. According to Joe Lunardi's latest bracketology, MSU has a 7 seed, and a win here would give them a big boost in ranking.
They are coming off a loss to in-state rivals Michigan on the road Saturday and will have a full house Tuesday night. The Sparty faithful will love nothing more than to avenge their earlier loss to these Hoosiers before heading out on a 2 game road trip.
Live Odds for Indiana at Michigan State
Best Bet: Michigan State -2.5
This game has it all for us Sparty bettors. It is a look-ahead spot for Indiana, a revenge spot for Michigan State, and will be the 1st home game after the tragedy that befell the campus last week.
We believe Coach Izzo will have a better game plan to keep Jackson-Davis in check and squeak out this home win to catapult them into March.
Here are some of the key betting trends for this Big 10 battle:
Indiana is 2-7 ATS in their last 9 road games.
Indiana is 3-7 ATS in their last 10 games following an ATS loss.
MSU is 6-1 ATS in their last 7 home games.
MSU is 8-3 ATS in their last 11 games following a straight-up loss.
Iowa State Cyclones @ Texas Longhorns
The Cyclones are 23rd in the country but have been sputtering as of late. They have lost 5 of their last 7 games and are coming off a game in which they could only muster 55 points against KSU. They did defeat this Texas team when the Longhorns were ranked 7th back in mid-January.
Jaren Holmes went off for 21 while averaging just 13.3 on the season. They forced 12 turnovers by Texas while committing just 6 of their own. They secured 7 offensive rebounds in the win and will need the same effort here on the road.
Texas trails just Kansas in the Big 12 standings and is 8th in the country with a 21-6 record. They came out of an extremely tough stretch, 2-2, in which they played #4 Tennessee on the road, #11 Baylor at home, #7 KSU on the road, and #9 Kansas on the road.
They have been 2-1 since that stretch and are playing battle-tested ball. During that 4-game stretch, they lost the turnover battle just once. A big switch from what they had been when they headed into Ames last meeting.
Live Odds for Iowa State at Texas
Best Bet: Texas -6.5
We expect Texas to lessen the turnovers and force a good amount from Iowa State in this one. Marcus Carr was held to just 10 points last meeting but has been averaging 21.25 over his last 4 games.
This game starts another 4-game stretch for Texas against ranked opponents. They will avenge their previous loss and get this last stretch started off on the right foot.
Here are some of the key betting trends for this Big 12 battle:
ISU is 2-7 ATS in their last 9 games overall.
ISU is 0-5 ATS in their last 5 road games.
Favorite is 5-2 ATS in the last 7 meetings.
Home team is 6-2 ATS in the last 8 meetings.