We are now past the halfway point of the College Basketball season, and many things are starting to take shape. The conference title races are getting tight at the top, and the separation from the rest is also occurring.
The NCAA Tournament bubble is beginning to grow, and resumes are strengthening for other teams. We are going to take a look at some options currently available for futures that we believe provide us with some value for the upcoming run into March Madness. Best of luck with your college hoops action!
Featured Offers for College Hoops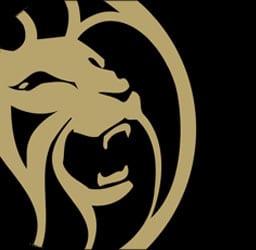 $1,000 First Bet Offer
Win or Get Bonus Bets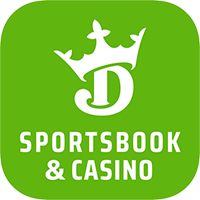 Bet $5, Get $200 Free
Win or Lose
Live Odds to Win 2023 NCAA Basketball Championship
Want to get a jump on March Madness by making a few investments for the national title? Now's the perfect time to do just that! You'll be able to get better prices on several of these top teams by betting them now instead of when the NCAA Tournament starts.
Just adding a few teams to your portfolio can give you lots of hedging opportunities once the Big Dance finally rolls around. Let's take a look at the live odds to win the 2023 NCAA Basketball Championship from our friends over at DraftKings Sportsbook as of February 6, 2023.
Current NCAA Basketball Championship Odds
Latest Odds from DraftKings SportsBook
| Player | Odds |
| --- | --- |
| Houston | +700 |
| Purdue | +900 |
| Alabama | +1000 |
| Tennessee | +1100 |
| Kansas | +1300 |
| Arizona | +1400 |
| UCLA | +1400 |
| Baylor | +2000 |
| UConn | +2200 |
| Virginia | +2500 |
| Texas | +2500 |
| Saint Mary's | +2500 |
| Gonzaga | +2500 |
| Xavier | +2800 |
| TCU | +3000 |
| Marquette | +3000 |
| Iowa State | +3000 |
| North Carolina | +3500 |
| Kentucky | +3500 |
| Creighton | +3500 |
Best Bet to Make Final Four: Gonzaga Bulldogs
Best Available Odds: +700 at FanDuel
The Bulldogs are currently 17-4 on the season and recently took their worst loss in quite a while. They dropped a home game to Loyola Marymount after having their previous 3 losses come to ranked opponents.
#11 Texas, #24 Purdue, and #6 Baylor all handed Gonzaga early losses in the season. That said, they still have decent depth and experience.
Drew Timme is averaging 22 points per game and provides a stable force in the paint. Senior forward Anton Watson has taken a solid step up this season and will be leaned upon come March.
The Bulldogs are 11th in offensive adjusted efficiency according to KenPom but 89th in defensive adjusted efficiency. If they can step things up a bit on the defensive end, these Bulldogs can certainly make a run in March.
To be able to take a program like this that has made the Final 4 twice over the last 5 seasons at +700, we seemingly cannot pass up the opportunity.
Longshot to Make Final Four: Indiana Hoosiers
Best Available Odds: +800 at DraftKings
The Hoosiers have seemingly gotten over the large bump in the road of their season. After losing 5 of 7 games, Indiana has won 3 straight games. Wins over #18 Wisconsin, on the road against Illinois, and then at home over Michigan State have these Hoosiers peaking at the right time of the season.
Trayce Jackson-Davis is arguably the best big man in the country. He can impact the game on either side of the floor and has some incredible post-playability. He is averaging almost 20 points and 10 boards per game and an astonishing 3.1 blocks.
Indiana's efficiency numbers are solid, 18th for offense and 43rd for defense. They will need freshman Jalen Hood-Schifino to continue his strong play and avoid hitting that freshman wall. If that happens, the Hoosiers will have a real shot to make a Final Four run.
Best Bet to Win National Title: Purdue Boilermakers
Best Available Odds: +1000 at Caesars
Purdue has just 1 blemish on their resume that came against Rutgers, who seems to have their number over the recent years. That said, they have accumulated wins over Ohio State, Duke, and Gonzaga.
Matt Painter is one of the best coaches in the country and has two great pieces that can lead this team on a deep run. Zach Edey, the 7-4 300+lbs Junior center, is averaging 21.5 points, 13.2 boards, and 2.3 blocks. He is a top candidate for the Wooden Award and is an absolute force in the front court.
In the backcourt, Braden Smith has quietly been playing at a high level. He is shooting over 44% from deep, has 4.3 assists per game, and 1.2 steals.
With the inside/outside ability that Purdue has, it is not a shock that they are 4th in offense and 16th in defense-adjusted efficiencies. Over the high majority of recent years, the national champion has been a team that is ranked in the top 20 of both offense and defense efficiency numbers.
Longshot to Win National Title: Tennessee Volunteers
Best Available Odds: +1400 at FanDuel
Tennessee is currently 16-3 on the season, with their most recent loss coming to unranked Kentucky, who is a much better team than their record indicates. Their 1st loss of the season came against a Colorado team that has been beating some top teams yet losing to weaker opponents.
The only other loss on their resume is to then #9 Arizona. They picked up a 14-point win over then #3 Kansas back in November, which showed their potential to beat anyone in the country. The Vols have a balanced scoring attack that has 6 players averaging around double-digits.
They are 32nd in offensive-adjusted efficiency and are the #1 team in the country in defensive-adjusted efficiency. Head coach Rick Barnes has a group that is very capable of getting him to the Final Four for the 1st time since 2003 and his 1st national title appearance.
Past Winners of the NCAA Basketball Tournament
Want to brush up on your college hoops knowledge before March Madness officially hits? We got you covered. We've listed all of the NCAA Men's basketball champions below.
Hopefully, this list will help you win a few bar bets with your buddies once March rolls around. So, without further delay, here are all of the teams to cut down the nets since the turn of the century.
| Year | Winner |
| --- | --- |
| 2000 | Michigan State |
| 2001 | Duke |
| 2002 | Maryland |
| 2003 | Syracuse |
| 2004 | Connecticut |
| 2005 | North Carolina |
| 2006 | Florida |
| 2007 | Florida |
| 2008 | Kansas |
| 2009 | North Carolina |
| 2010 | Duke |
| 2011 | Connecticut |
| 2012 | Kentucky |
| 2013 | Louisville |
| 2014 | Connecticut |
| 2015 | Duke |
| 2016 | Villanova |
| 2017 | North Carolina |
| 2018 | Villanova |
| 2019 | Virginia |
| 2020 | Cancelled due to COVID-19 |
| 2021 | Baylor |
| 2022 | Kansas |
College Basketball National Title FAQ
Have questions about the NCAA Men's Basketball Tournament? We've got answers! This section will address some common questions about the Big Dance and its illustrious history.
If you have a question that's not listed here, please email us at [email protected] or tweet us @EatWatchBet.
Which team has won the most NCAA basketball tournament titles?
The team with the most NCAA basketball tournament titles is UCLA, with 11 championships.
What NCAA basketball coach has won more titles than anyone else?
The NCAA basketball coach with the most championships is John Wooden, who won 10 titles while coaching at UCLA from 1964 to 1975.
What conference has won the most NCAA basketball titles?
The Atlantic Coast Conference (ACC) has won the most NCAA basketball tournament titles, with 65 championships won by its member schools.
Who are the top 5 scorers in NCAA basketball history?
Here are the top 5 scorers in NCAA basketball history based on career points:
Pete Maravich (LSU) - 3,667 points
Freeman Williams (Portland State) - 3,249 points
Austin Carr (Notre Dame) - 2,560 points
Harry "Machine Gun" Kelly (Saint Louis) - 2,472 points
Glenn Robinson (Purdue) - 2,440 points
Note: These stats are based on the NCAA's official records and only include data from players who played from the 1949-50 season to the present.
What college basketball player has won the most Most Outstanding Player awards?
Bill Russell is the college basketball player who has won the most Most Outstanding Player awards, with a total of 3 awards won during his college career at the University of San Francisco in 1955, 1956, and 1957.