Tuesday brings us 2 college football games to keep us entertained. The Idaho Potato Bowl kicks off at 3:30 Eastern and features Eastern Michigan and San Jose State. In the nightcap, Toledo takes on Liberty in the Boca Raton Bowl.
Ready for some Tuesday CFB Bowl action? We've got you covered! Check out our 2 college football best bets for Tuesday, December 20, right here!
Featured Sportsbook Offers for College Football Bowl Season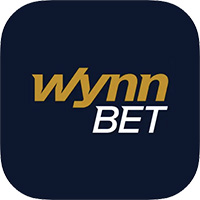 Bet $100, Get $100 Free
Promo Code: XEWB4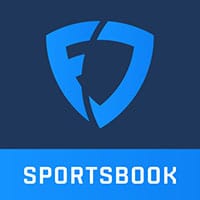 $1,000 No Sweat First Bet
No Code Needed
Idaho Potato Bowl: Eastern Michigan vs San Jose State
The 8-4 Eagles of Eastern Michigan are riding high into the Idaho Potato Bowl as they have won 3 straight games to end their regular season. Their last win was a dominant 38-19 victory over the visiting Central Michigan Chippewas.
They won the turnover battle 3-0 and held CMU to just 68 passing yards. Samson Evans went for over 130 yards on 23 carries and a score, while Taylor Powell completed nearly 70% of his passes for 265 yards and 3 touchdowns.
San Jose State had a different streak staring them in the eyes as their season came to an end. Having lost 2 straight games, they needed to defeat Hawaii in the finale to keep from having their 1st losing streak of the season.
Luckily, they did just that, with a 27-14 win. The defense held Hawaii's rushing attack to just 43 yards, and offensively, the Spartans overcame the lone turnover in the game by going a solid 6 of 12 on 3rd down.
Idaho Potato Bowl Odds: Eastern Michigan vs San Jose State
Best Bet: Eastern Michigan +4
We believe the oddsmakers have this number completely wrong. We expected the Eagles to have been favored by at least a field goal here, and we're shocked to see them getting points.
Eastern Michigan has been super-efficient all season long on 3rd downs, and much of that success has been helped by their strong rushing attack. Samson Evans has eclipsed 1000 yards on the year and will be a big difference-maker in this Bowl Game.
We think the Eagles take this game outright! However, we don't mind taking the points just for a little added insurance. Best of luck!
Key Betting Trends for Idaho Potato Bowl:
EMU is 4-0-1 ATS in their last 5 games overall.
EMU is 4-0-1 ATS in their last 5 games on field turf.
SJST is 0-6 ATS in their last 6 games overall.
SJST is 0-5 ATS in their last 5 games following an ATS loss.
Boca Raton Bowl: Liberty vs Toledo
Dae Dae Hunter and his 95 yards per game on the ground are done for the season due to a knee injury, and that will be something that Liberty is going to have to overcome in this matchup. Shedro Louis and TJ Green will look to pick up the slack on the ground, while Kaidon Salter and Johnathan Bennett will likely share snaps under center.
Liberty is on the heels of a 3-game losing streak as they head into the Boca Raton Bowl after winning 6 straight prior. Their final game was ugly as they lost 49-14 to the 5-6 New Mexico State at home. They allowed over 400 total yards and coughed the ball up on 3 occasions in the loss.
Toledo avoided a losing streak in their finale by defeating Ohio 17-7 in what was a defensive struggle. The Rockets were able to find success on the ground in the win, going for over 200 yards between Stuart, Finn, and Kelly.
Finn was also decent through the air, where he accumulated 155 yards and 1 score to go with no turnovers. Defensively, they held the Bobcats to under 100 yards rushing and just 5 of 13 on 3rd down attempts.
Boca Raton Bowl Odds: Liberty vs Toledo
Best Bet: Liberty +4
While the loss of Dae Dae Hunter has been significant, and the Flames have lost all 3 games since his injury, we believe they will be able to sneak out a cover here against the Rockets. Jason Candle, head coach of the Rockets, has led the Rockets to bowl games in 4 of his last 6 seasons.
However, Toledo has failed to cover all 4. We expect more of the same here, with Liberty finally getting over the hump without Dae Dae. As with our Eastern Michigan pick, we feel the points here with the Flames are a gift.
Key Betting Trends for Boca Raton Bowl:
Liberty is 5-0 ATS vs. a team with a winning record.
Liberty is 4-1 ATS in their last 5 vs. MAC.
Toledo is 1-5 ATS in their last 6 games overall.
Toledo is 0-4 ATS in their last 4 bowl games.