The two remaining No. 1 seeds will be in action in the NCAA Tournament on Friday. Alabama will take on San Diego State at 6:30 Eastern on TBS. Houston, the No. 1 seed in the Midwest Region, will be in action at 7:15 Eastern on CBS. Will both of these elite teams advance to the Elite 8?
For the two later tipoffs, we have everybody's favorite Cinderella, Princeton, taking on Creighton at 9:00 Eastern. The 9:45 Eastern tilt will have Xavier pitted against Texas. All 4 games should be highly entertaining!
Ready to add to your betting bankroll on Day 2 of the Sweet 16? We've got you covered! Here are Four Best Bets for Friday, March 24. Let's cash some tickets!
Featured Sportsbook Offers for March Madness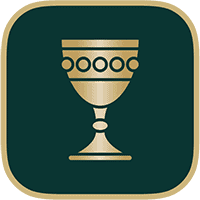 Bet $1,250 on Caesars
Promo Code: BVFULL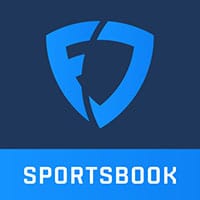 $1,000 No Sweat First Bet
Win or Get Bonus Bets
San Diego State Aztecs vs Alabama Crimson Tide
The #1 team from the Mountain West conference, the Aztecs, may be the most under-the-radar team left in the tournament. Seeded 5th, many had them losing to public darling Charleston in the opening round. They handled the Cougars and won 63-57 before facing 13-seed Furman, who were fresh off their upset of Virginia in the opening round.
In the Furman game, the Aztecs jumped out to a 14-point lead at the break and ultimately held the Paladins to just 32% shooting from the field while themselves shooting an efficient 50% in route to a 23-point victory.
Matt Bradley is the only Aztec averaging double figures with 13 points per game. The Aztecs like to grind games out and use their tremendous defense to do so. They rank 5th in adjusted defensive efficiency.
Alabama has seemingly made the majority of the public forget, or at least stop talking about, Brandon Miller and the tragedy that occurred this season. Instead, the focus has been on Alabama looking like the only legit 1 seed in the tournament. They have mowed through their 1st two opponents as a 1 seed should and are now faced with a true test in SDST.
Jahvon Quinerly has been the driving force in the 1st two games and is averaging a team-high 17.1ppg. Bama, much like SDST, is a top-ranked defensive team and will look to impose their will and keep the Aztecs from doing much damage on the offensive end.
Live Odds for San Diego St vs Alabama
Best Bet: San Diego State Aztecs +7.5
As good as the Tide have looked, they haven't faced an opponent that has the ability to lock them down defensively in the way the Aztecs will do. We believe that the Tide, facing adversity for the 1st time in this tourney, will have trouble pulling away in this one.
The points are going to be just too many for them to cover, as they should sneak out a win in close fashion. We like the Aztecs to cover this inflated price.
Here are some of the key betting trends for this battle:
SDST is 4-0 ATS in their last 4 games vs. a team with a winning % above .600.
SDST is 4-0 ATS in their last 4 games overall.
Bama is 2-5 ATS in their last 7 NCAA Tournament games.
Miami Hurricanes vs Houston Cougars
The Canes tamed a dangerous Drake team in the opening round to get their tournament started off on the right foot. That preceded an extremely impressive win over the Indiana Hoosiers. That game saw the Canes seemingly pull away only to have the Hoosiers storm back ended with the Canes keeping their composure and putting Indiana away by 16 late in the 2nd half.
Nijel Pack dropped 21 in the Drake win, while Isaiah Wong exploded for 27 against Indiana. For the Canes to be successful, they need their offense to continue their unselfish ways and keep their opponents off the foul line like they have done all season.
Houston has not had the tournament they expected so far through 2 games. In the opener, they struggled to put Northern Kentucky away and led by just 3 at the break. Ultimately, they did extend their lead and won by 11.
In the next matchup with Auburn, the Cougars found themselves down 10 at the break. Luckily, Coach Sampson gave them some inspiring words at the half, and the Cougars stormed back to win by 17. Tramon Mark and Marcus Sasser led the Cougars' comeback against Auburn and finished with a combined 48 points.
Live Odds for Miami vs Houston
Best Bet: Miami Hurricanes +7.5
We are on the dogs here in this matchup, just like in the SDST/Bama game. While the story will be a defense in the previous game, it will be the offense here.
Miami has an offense that will keep them in the game throughout, and if Houston gets off to another slow 1st half, this could be a real problem against Miami, who has already been tested by comeback bids. Miami would not shock us if they pulled off the upset here, but we are taking the points for the safety net.
Here are some of the key ATS trends for this showdown:
Miami is 8-3 ATS in their last 11 games vs. a team with a winning straight-up record.
Miami is 5-1 ATS in their last 6 NCAA Tournament games.
Houston is 1-6 ATS in their last 7 games following an ATS win.
Houston is 2-6 ATS in their last 8 games overall.
Princeton Tigers vs Creighton Blue Jays
Princeton is the lone double-digit seed to make this year's Sweet 16. It is hard to believe that after seeing so many upsets in the opening round, that we are left with just Princeton representing those large underdog squads here.
They shocked the world in the opener against the 2 seeded and Pac-12 tournament champion Arizona Wildcats 59-55. They then faced the 7 seeded Missouri Tigers from the mighty SEC.
In that last one, the Tigers put on a clinic and dropped Missouri 78-63. Ryan Langborg finished with 22 in the win over Missouri, while Blake Peters dropped 17 off the bench.
Creighton had a tough matchup in round one with the 11-seeded NC State Wolfpack but handled that test with relative ease, winning 72-63. Ryan Kalkbrenner was too much for the Wolfpack inside as he went for 31 points and pulled down 7 boards while swatting 3 shots.
They then faced the 3-seeded Baylor Bears next and jumped to a 10-point lead at the half and were able to hold off their 2nd half-comeback attempts. Ryan Nembhard was spectacular, shooting 8-13, including 4-6 from distance, and finished with 30 points.
Live Odds for Princeton vs Creighton
Best Bet: Princeton Tigers +10
We believe this is where Princeton's Cinderella run comes to an end. This Creighton team is just too polished and has an inside/outside offensive tandem in Kalkbrenner and Nembhard that will ultimately be too much for the Tigers to handle.
We like the Tigers to keep it close until the end, where Creighton will be able to pull away, but this number is just too high for the Blue Jays to cover. Take the points!
Here are some of the key point spread trends for this matchup:
Princeton is 7-1 ATS in their last 8 games when playing as the underdog.
Princeton is 6-0 ATS in their last 6 games overall.
Princeton is 6-0 ATS in their last 6 games vs. a team with a winning straight-up record.
Xavier Musketeers vs Texas Longhorns
Xavier was overshadowed all season by the darling of the Big East, Marquette. That said, Marquette is watching the rest of the tourney from home after getting bounced by MSU last weekend.
Xavier, on the other hand, has a meeting with the 2 seeded Texas Longhorns. They did struggle a bit against Kennesaw State in the opener, winning 72-67. In the following game, they took on a gritty Pitt team which they dominate from the start.
After leading by 14 at the half, they coasted in the 2nd half. The Musketeers finished with 6 players scoring in double figures in the Pitt contest.
Texas, the team that was amid an abrupt coaching change over the holidays when head coach Chris Beard was terminated, has been able to navigate the troubled waters and grabbed a 2 seed for the tourney. They decimated Colgate in round one by 20 and then faced a Penn State team that was playing their best basketball of the season in round two.
In the PSU game, Texas found themselves trailing by 1 with under 5 minutes remaining before going on a 14-8 run to end the game and pick up the win. Dylan Disu was unstoppable, shooting 14-20 from the field. He finished with 28 points.
Live Odds for Xavier vs Texas
Best Bet: Texas Longhorns -4
We see the Longhorns rolling in this matchup. With all due respect to the Musketeers, this Texas team looks destined for the Final Four. They are a top 10 defense and top 15 offense, which is a recipe for a deep run in the tourney.
That balance is going to be a big benefit against Xavier, who is a more offensive team. Longhorns by double-digits will not be a shock to us. Lay the small number!
Here are some of the key betting trends for this game:
Xavier is 2-6 ATS in their last 8 games following an ATS win.
Xavier is 2-4 ATS in their last 6 games.
Texas is 5-0-1 ATS in their last 6 games vs. a team with a winning % above .600.
Texas is 6-0-1 ATS in their last 7 games overall.