Ready to cash in big on Super Bowl LVII? Check out our lineup for the DraftKings Millionaire Contest! Let's end the season with a bang! Good luck!
All the waiting is finally over. Let's look at the final NFL slate of the year and lock in our favorite DFS plays of the week.
Featured Fantasy Football Offers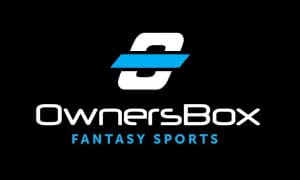 Get a $500 Deposit Bonus
Use Promo Code: EWB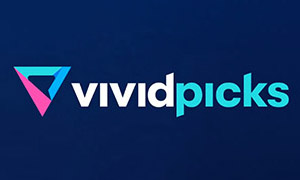 $100 Deposit Match
Use Promo Code: EWB
Captain (1.5x Points) Jalen Hurts ($16,800)
There's a reason that we're starting with Jalen Hurts in our captain spot. As you'll soon see, we have four total Eagles on this roster.
The Eagles will likely need to throw the ball more than they have in previous weeks, especially if they find themselves in a negative game script. The former 2nd round pick's running ability makes him even more valuable in DFS.
Hurts has proven that he has a capable arm and, when called upon, could have a massive game. He has six games on the season with 30 or more points and provides extreme value in the captain spot, even though he's the most expensive player on the slate.
Flexes: Clyde Edwards-Helaire ($1,000) Juju Smith-Schuster ($5,600) Miles Sanders ($7,800) DeVonta Smith ($8,600) & A.J. Brown ($9,200)
Clyde Edwards-Helaire is an incredibly risky play this week. However, with a salary of just $1,000, we could not pass up that kind of value. He hasn't played since week 11 and was just activated to the Chiefs' active roster earlier this week.
Although Edwards-Helaire might not see a ton of snaps this week, he could be used around the goal line, sneaking in for a touchdown or two. His value is certainly the best part of playing him this week, as this is a very risky move.
Juju Smith-Schuster is another risk-reward type of play this week. Ever since the AFC Championship, his health has been called into question, but it looks like he will play this week, despite earlier reporting that he was trending towards not playing.
The Eagles have an incredible defense, and they will look to shut down Travis Kelce as quickly as possible. This could leave the door open for Smith-Schuster, which is why we are recommending playing him in your DFS lineup this week. He has three games with over 20 points this season, and if he has a boom game, could be a great value for the Super Bowl.
Miles Sanders has been an incredibly valuable piece of the Eagles' offense. He scored 13 touchdowns this season and is efficient as a change-of-pace back, especially considering that Hurts frequently takes off on the run. If he breaks off for one or two big runs, he could be in for a massive performance.
Heading into this slate, we were shocked that DeVonta Smith's salary for the week was so low. Smith has five games with over 100 yards this season, including a 169-yard game.
Smith has become a favorite target for Jalen Hurts, which was one of the main reasons that Hurts was an MVP candidate this season. If Smith breaks through for a few big plays, he could provide the greatest value of this entire slate.
A.J. Brown is one of the most athletically gifted players in the entire league. His size and speed make for a lethal combination. We like the pairing of Brown and Smith in your lineup this week.
If one of them has a massive day, you'll be happy that you selected them. If both have a great performance, you'll love having the Eagles' top two pass-catchers on your team. Don't overthink Brown this week, especially in consideration of his athleticism.
Thank you to everyone who has supported us throughout the football season! We will be back next year, so make sure to stay tuned.